The Skincare Gift Guide For Men
GIVE A GIFT OF NEW SKINCARE WITH THESE LATEST ADDITIONS FROM SKIN BY ZARON.
The holidays are all about spreading love, being festive and, most especially,
gifting. It is time to step away from the conventional gifting you know and try something different! There is no better time than the holidays to get into some
skincare, and what special way to treat your special someone than by encouraging him to take better care of his skin.
It's no secret most men see skincare routines as overwhelming, complicated or too expensive. Don't stress; we have you covered with three unique products from the Skin by Zaron Men's Range that will leave him feeling and looking his
very best!
SKIN BY ZARON MEN 5-IN-1 BODY WASH (Face, Hair, Beard, Body,
Moisture)
Upgrade your man's body wash with this product from Skin by Zaron Me. Formulated with activated charcoal, this body wash helps gently exfoliate dead skin cells, promotes cell repairs, and infuses the skin with hydration and moisture. It also contains Aloe Vera, Green Tea, Vitamin E and Peppermint Oil, which all help to keep your skin soft and smooth. This is a great multi-purpose wash that leaves you with a refreshed feeling and scent from your head to toe after every bath.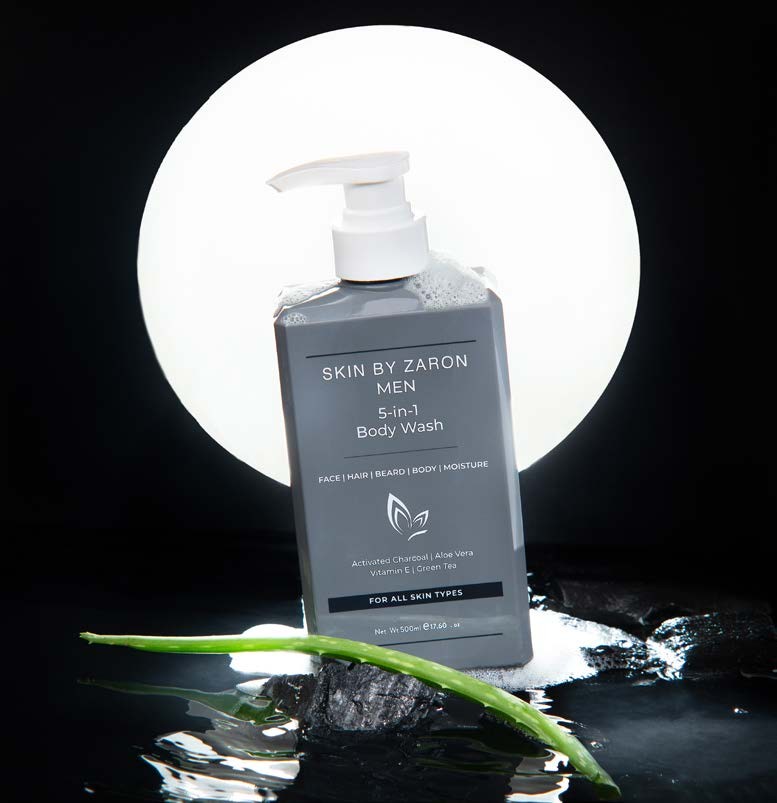 SKIN BY ZARON MEN FACE AND BODY LOTION
It's the holiday season which means the weather will be getting dry and colder. We are saying a big NO to dry and ashy skin. No white walkers on our watch! Trust this multitasking lightweight moisturiser with active ingredients that help firm, brighten and shield the skin from environmental damage while infusing it with moisture and hydration.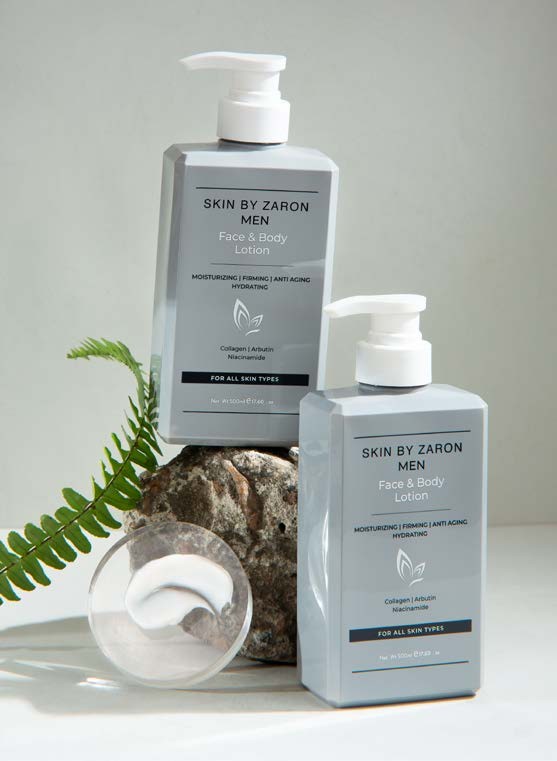 SKIN BY ZARON MEN 2-IN-1 OIL CONTROL ACNE FACE WASH
This facewash from Skin by Zaron Men is an absolute bestseller! This refreshing deep-cleansing antibacterial wash helps rid the face of excess dirt and sebum without disrupting the skin's barrier. It also helps improve the appearance of fine lines and wrinkles.