Pier Harbour By Seattle Residences And Spa
While preparing for our cover shoot from last week, we needed a place that expressed a sense of being at home, so a friend suggested
we try Pier Harbour by Seattle Residences and Spa. Nestled in a prime waterfront in Victoria Island Lagos, Pier Harbour is what you call a luxury home away from home or staycation location, as we say these days.
It was everything we hoped for and more. Our three-bedroom apartment had a breathtaking view from the balcony—the perfect waterfront overlooking a pool. Of course, we had to take a few shots there. But what was fascinating about the apartment was the intricate details and luxury materials used in the building process.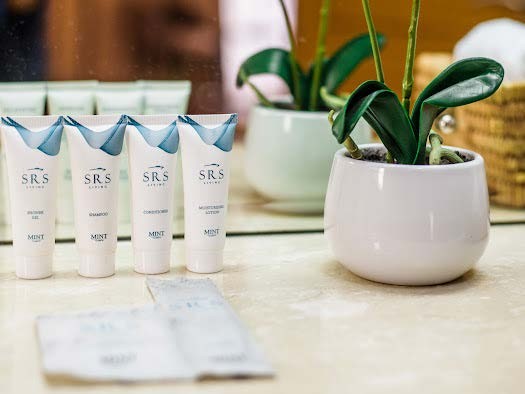 The floor is made of wood, which reminded me of the highest quality wood from a place called Sapele in Delta state, known for producing the best wood when compared to premium-quality wood from any part of the world. The furnishing is elegant, giving the living room and
study a sophisticated feel. A clever idea incorporated into the design structure of the space was art that accentuated the room's beauty while at the same time hanging as an exhibition available for purchase.
Like the rest of the apartment, the kitchen is a classic design that can pass for modern. Also fitted with cabinets made from excellent quality wood containing dishes and cutlery. On the countertop, you will find a pack of Nespresso coffee pods next to the coffee machine, and we must mention the fridge is already stocked with champagne, healthy snacks and mineral water to help guests feel at home.
The bedrooms and bathroom had a cosy feel, with skincare products to pamper your skin—the type you find at a spa. Speaking of Spas, the one at Pier Harbour, which will run a 24-hour shift, was under construction, as was the restaurant. And from what I saw, I will return for the experience.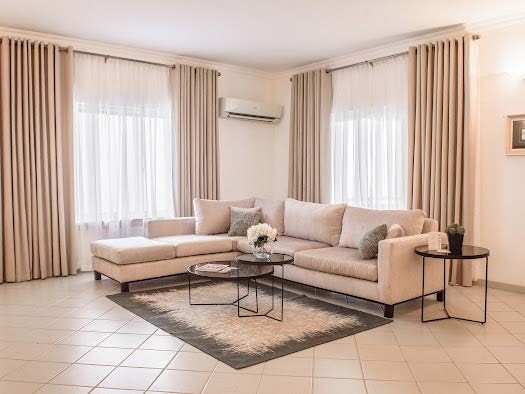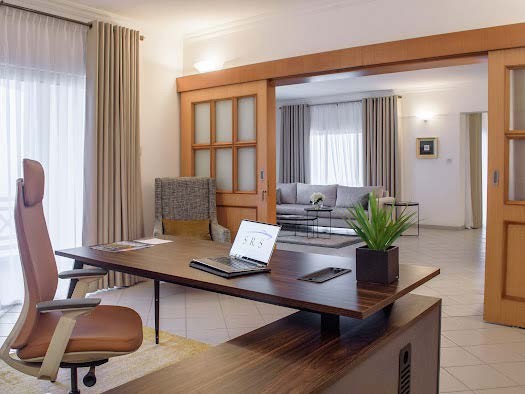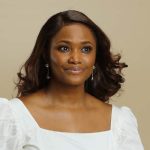 A lawyer by training, Onah packs over a decade of experience in both editorial and managerial capacities.
Nwachukwu began her career at THISDAY Style before her appointment as Editor of HELLO! NIGERIA, the sole African franchise of the international magazine, HELLO!
Thereafter, she served as Group Editor-in-Chief at TrueTales Publications, publishers of Complete Fashion, HINTS, HELLO! NIGERIA and Beauty Box.
Onah has interviewed among others, Forbes' richest black woman in the world, Folorunso Alakija, seven-time grand slam tennis champion, Roger Federer, singer Miley Cyrus, Ex Governor of Akwa Ibom State, Godswill Akpabio while coordinating interviews with Nigerian football legend, Jayjay Okocha, and many more.
In the past, she organised a few publicity projects for the Italian Consulate, Lagos, Nigeria under one time Consul General, Stefano De Leo. Some other brands under her portfolio during her time as a Publicity Consultant include international brands in Nigeria such as Grey Goose, Martini, Escudo Rojo, Chivas, Martell Absolut Elix, and Absolut Vodka.
Onah currently works as the Editor of TheWill DOWNTOWN.