Oddbod & The City: YOLO! So Treat Yo'self
The power of positive thinking and manifestation never ceases to amaze me. Once you overcome fear, face yourself in the mirror, and have the balls to admit what you want and how you want your life to look, you really are the author of your destiny. These days, I have been practising putting myself first.
Dropping one's child off at boarding school will rearrange one's brain; I'm now taking the time to do things that I never seemed to have time to do before— reading like a beast, finding time to travel, reconnecting with old friends. I am saying NO to what doesn't suit me and YES to new, fun things. When I got invited to try out a treatment at a new spa, I responded with a resounding YES with capital letters because this body was in dire need of some pampering. Vintage by Naomie is a luxurious spa in the heart of Lekki that opened in October this year. When you walk in, everything about the space screams luxury and indulgence, with an atmosphere that just demands speaking to everyone in dulcet tones.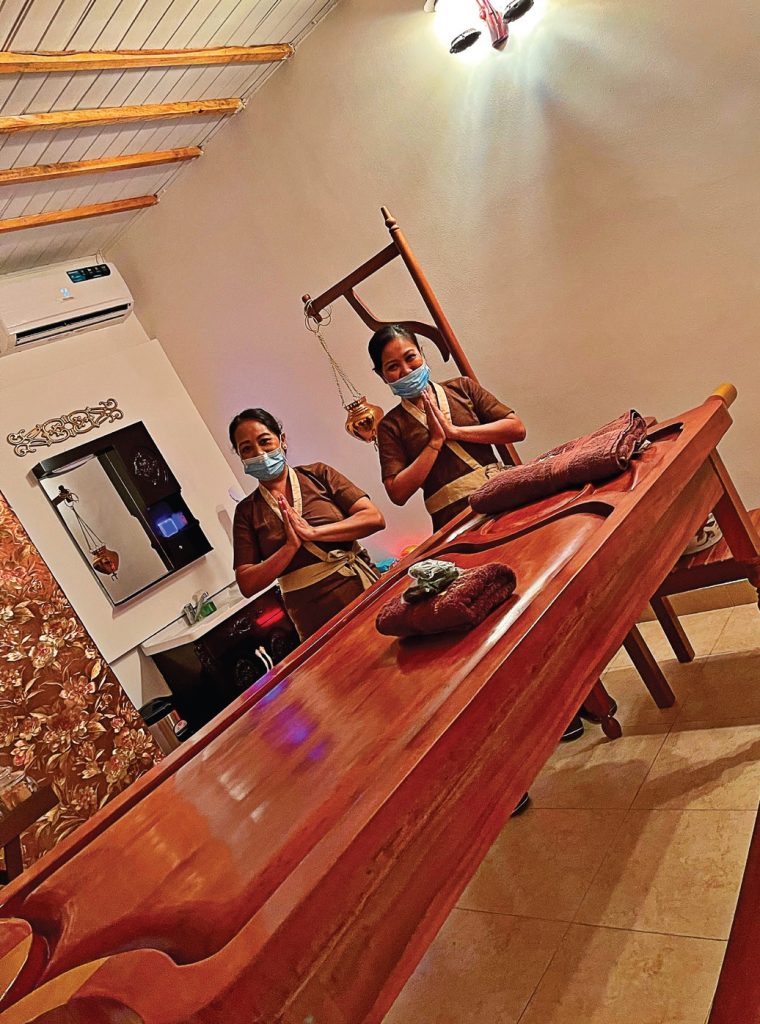 You start by filling out a form so that the therapist will have a better idea of your treatment needs and what kind of products and oils to use on your skin. I opted for an Ayuverdic massage called Abhyanga. Ayurvedic medicine is one of the world's oldest medical systems still in practice today based on ancient writings that rely on a natural, holistic approach to physical and mental health. Abhyanga, the most popular massage in Ayurveda, is a warm oil massage applied to the entire body, from the scalp to the soles of your feet. Oil is the central component of this practice. When combined with massage strokes, it's thought to promote overall health and wellness.
The best oil for Abhyanga depends on your "dosha," or body type, hence the questionnaire. In Ayurveda, three doshas determine which oils you need to encourage balance and health.
• Vata – dry skin
• Pitta – sensitive or overheated skin
• Kapha – oily skin
If I had to guess, they would have had to play in the dry and sensitive skin arena for me.
After a quick foot scrub and cleaning, it was up on the enormous wooden table for my first ever four-hand massage. I had already informed them of my trouble spots, so much attention was paid to my shoulders and lower back, and suitable care was given to my knee situation.
When done right, Abhyanga massage has been shown to (yes scientifically) reduce blood pressure and stress, improve overall skin health by increasing blood flow to the skin, reduce muscle stiffness and improve lymphatic drainage.
I am not sure how long the massage actually took (I drifted into a very comfortable lull), but it was a very relaxed Ods that was flipped over for the fullbody scrub. And by the time I got into the steam bath, I was ready to go to sleep. If you are thinking about investing some time for some well-earned selfpampering, the Abhyanga massage at Vintage by Naomie is the way to go. I was relaxed and mentally recharged, and my skin felt amazing afterwards, as did my hair (soaked up all that steam and oil attention). Outstanding customer service, great atmosphere, I highly recommend.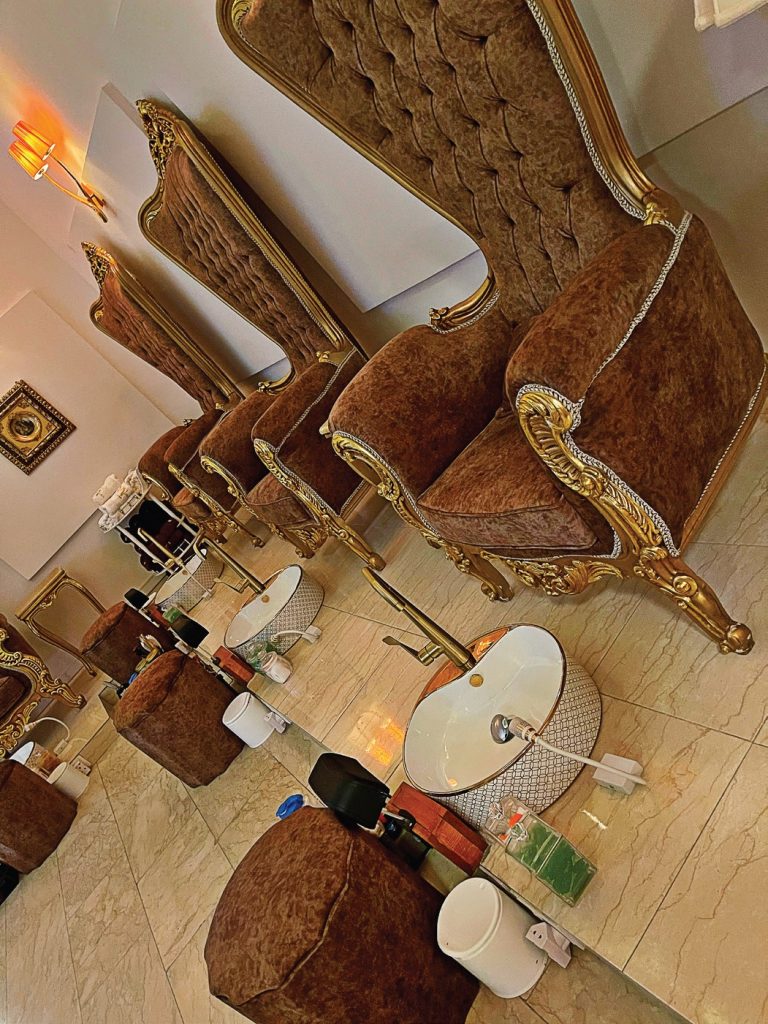 Odunayo Ogunbiyi is an ex pharmacist with a passion for food and pampering. Writing about her exploits wherever in the world she may find herself is just her way of staying sane in this zany world.