Oddbod & The City: National Book Lover's Day
August 9th, National Book Lover's Day, is an unofficial holiday observed by bibliophiles all over the world to celebrate the joy of reading and the literary arts.
If you ever had any doubt as to the importance of the humble book one must look at the exquisite works of art man has been building in homage over the ages.
From prestigious seats of learning through religious sanctuaries to global national treasures here is my list of libraries around the world that have made my bucket list.
University Libraries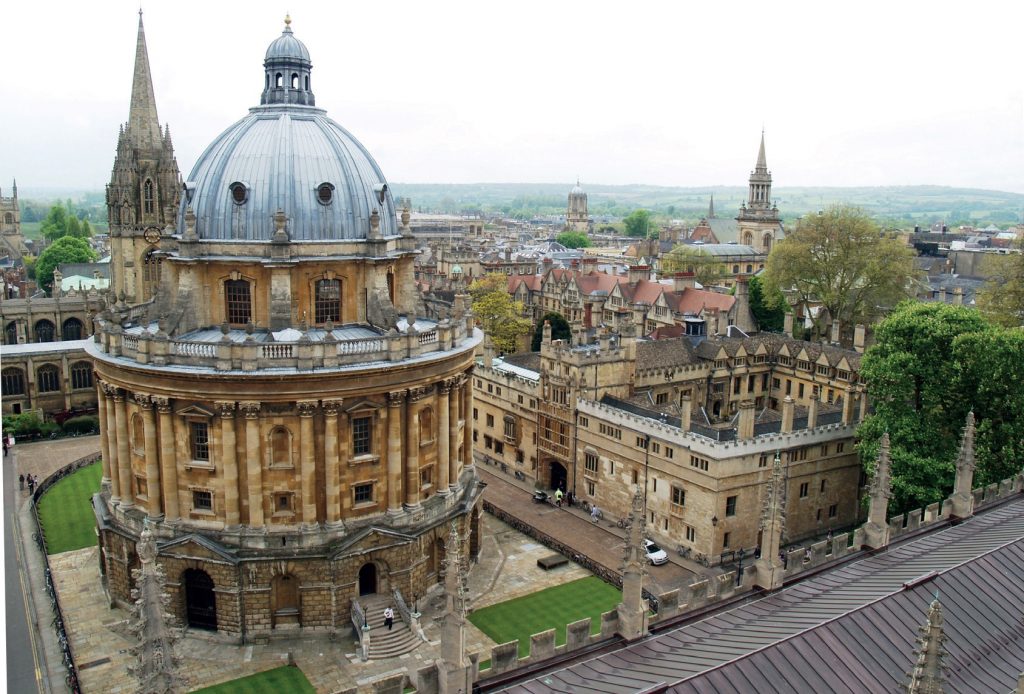 Bodleian Library and divinity school, Oxford, UK
The UK's foremost library, the "Bod" is one of the oldest in Europe. For the past 400 years, every book that has ever been printed in the UK has been housed there.
Highlights include the "Duke Humfrey's Medieval Library", the circular Radcliffe Camera and the 15th-century Divinity School.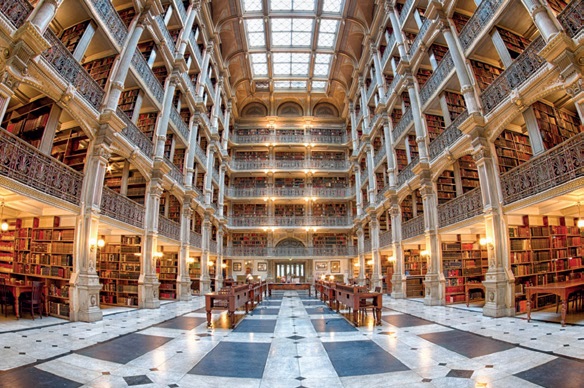 George Peabody Library, Johns Hopkins University – Baltimore, Maryland, USA
This spacious Greek Revival-style library houses a collection of 300,000 volumes, many from the 19th century. The library's atrium rises 61 feet into the air, peaking with a latticed skylight, gold scalloped columns and tiered, cast-iron balconies.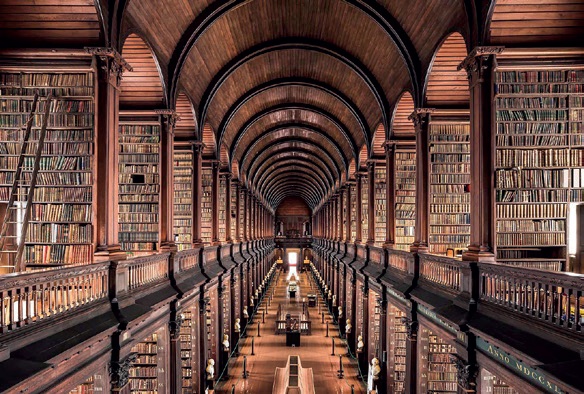 Old Library, Trinity College, Dublin, Ireland
Home to the Book of Kells, the splendidly embellished Gospel volume which dates to the early 9th century, the 18th-century Long Room contains 200,000 of the library's oldest books, and marble busts of writers and philosophers.
Abbey Libraries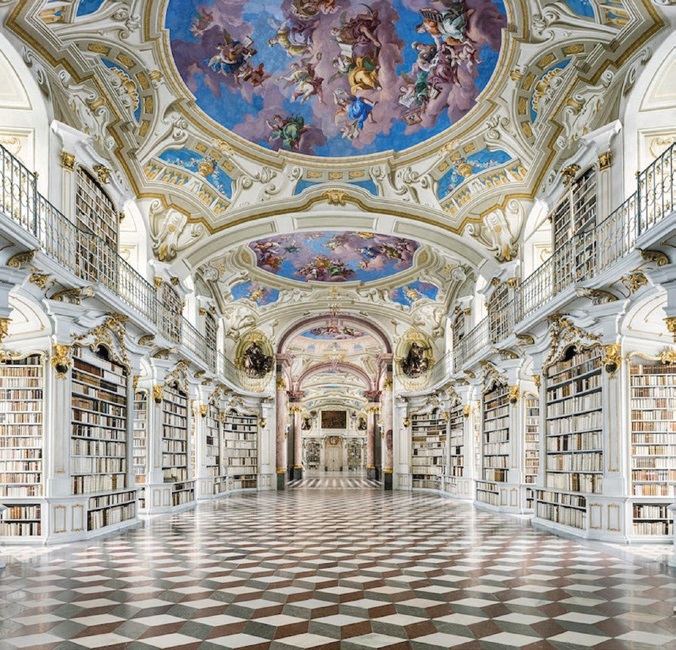 Admont Abbey Library – Admont, Austria
The largest library of its kind in the world is resplendent in gold and white hues with ceilings space adorned by Bartolomeo Altomonte's frescos and Joseph Stammel's "Four Last Things" sculptures.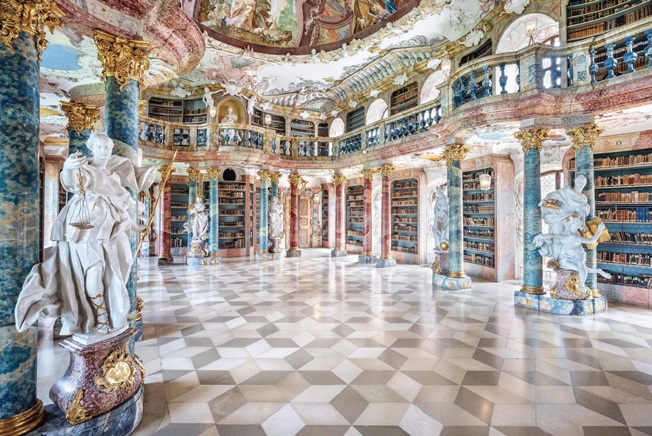 Wiblinglen Abbey Library – Ulm, Germany
Featuring gorgeous ceiling paintings by Franz Martin Kuen this Rococo style space completed in 1744 is renowned throughout southern Germany.
National Treasures
Austrian National Library, Vienna
Austria's largest library is also its most spectacular. The central State Hall is an extraordinary combination of baroque flair with traditional library design.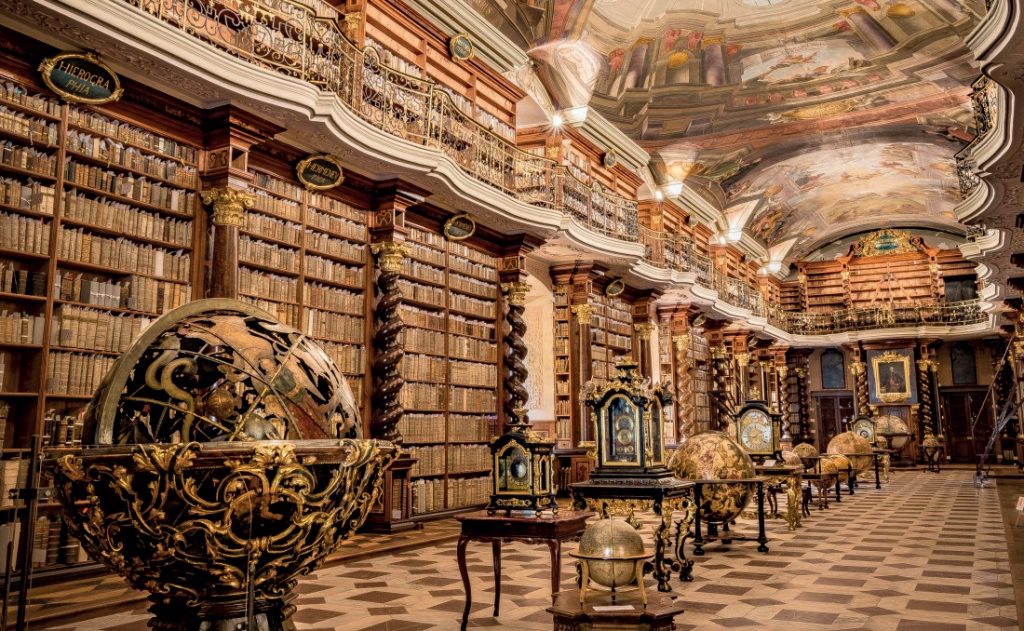 Klementinum Library, Prague
This baroque gem is graced with a ceiling adornment by Jan Hiebl that celebrates ancient learning and wisdom. The main room is filled with antique globes and clocks as well as books and tomes that date back to the Jesuit era.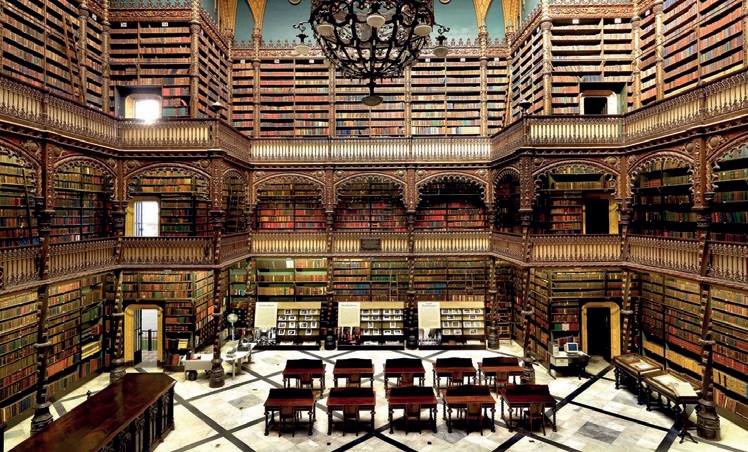 Royal Portuguese Reading Room – Rio De Janeiro, Brazil
The stylish Royal Portuguese Reading Room features a gorgeous multi-coloured skylight and the Altar da Pátria, which is a stunning masterpiece made from marble, ivory and silver commemorating the Portuguese Discoveries that took place during the 1400s and 1500s.