Sol By Box Mall
I am probably what one would call clinically addicted to social media. I spend hours upon hours devouring inspiration for my soft life mission. Interior ideas, vacation locations, food p**n, mental health motivation and anything I can find on self-care.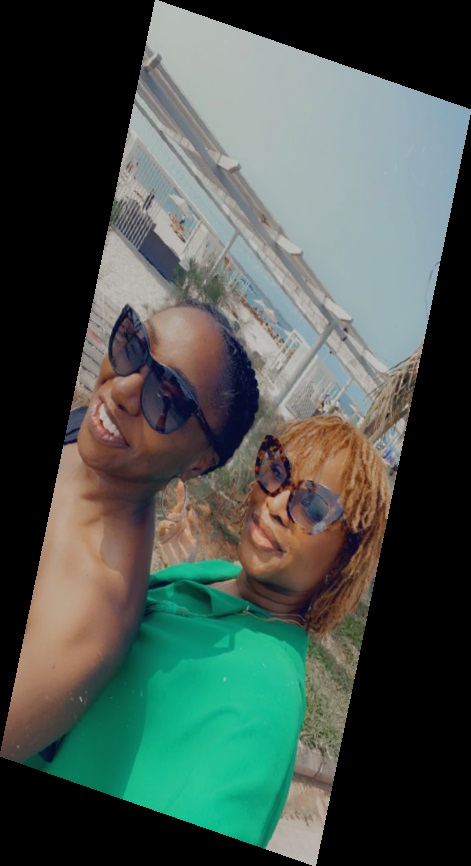 I inhale it all, intending to add things to my routine and environment that increase my joy, peace and tranquillity.
I must admit that while I am busy squirrelling away ideas, there is always a little gremlin in the back of my mind that grumbles to me that living in Lagos is the "weapon fashioned against me" in my quest.
There is no instant gratification when you can't just Amazon a cute home accessory or order next-day delivery of those shoes that will change your life. With cost-of-living numbers holding everyone by the neck, basic food is now the price of a luxury item, making it ridiculously hard to justify buying treats or eating out.
Last Sunday, I found out that there is light at the end of the tunnel. Please don't come for me; I am very aware that I could not be later to this party if they had paid me money to be deliberately ignorant.
While I have been moaning about the wasted opportunity that is our beachfront real estate, it turns out it has been well and truly developing; and the results are mighty fine, in my humble opinion.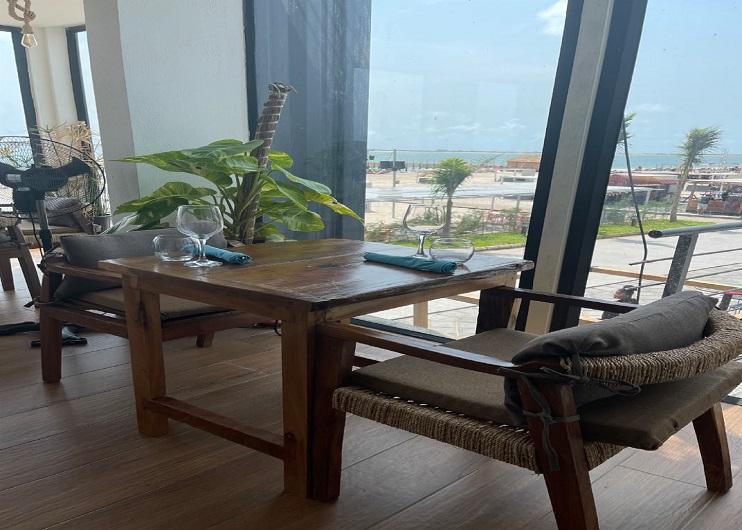 My darling girl Toks told me to join her on a Sunday at a restaurant called Rapa Nui at Sol Oniru by the Box Mall. Well, this was all a bit of a mystery to me, so off to their Instagram account, I went. Not much to be found there. "Polynesian restaurant" (still clueless) was all that was said, and Box Mall was trying not to come up on Google Maps! Looked suspiciously like lots of beachside activities, to which I shoot off an urgent message "I hope you don't expect me to be outside?". She knows better, so the immediate response was, "Nah." Ok, good.
It's not something I am proud of, but this West African can't handle the heat. It feels like the sun slaps me around like an enemy combatant, and I just can't form coherent thoughts under those conditions.
On the day, rather than my usual backing out of plans (I want to take this opportunity to publicly thank my nearest and dearest for tolerating this abhorrent habit of mine), I sent an ETA(expected time of arrival) check, and I am surprised to discover she is already at the location. Has been there all morning, poolside and unwinding, taking in the views and enjoying the sun, sea and sand.
I make my way to the restaurant, and I choose upstairs inside seating because al fresco is only sexy in the movies and OMG, the views, the vibe. I am immediately thrown into a holiday in Spain, Italy, or Malta mode. I follow this feeling by ordering a sangria (I felt this was the perfect cure for my hangover) and an utterly fresh and Mediterranean-feeling calamari and prawn delight.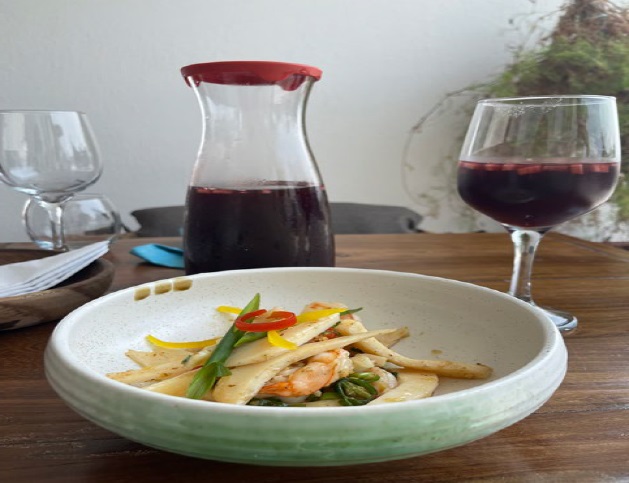 As alluded to earlier, I was a tad hungover, so I did not deep dive into the menu, and I would be hard-pressed to identify "Polynesian food." From now on, I should probably Google.
Toks had some sort of seafood salad which was also yummy, and for some random reason, I ordered the hot dog from the kids' menu because that was what my hangover was demanding. After lunch, the whole beach was significantly busier with a Club Med type of vibe, if that's your thing.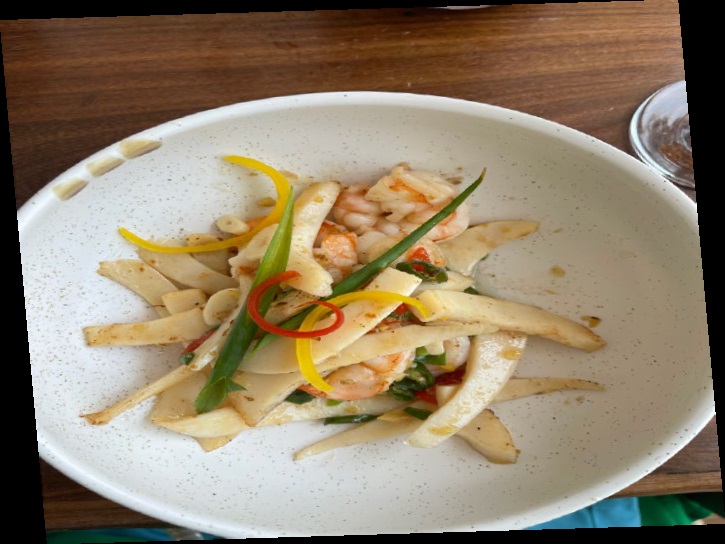 I headed home for a well-deserved Sunday nap.
Odunayo Ogunbiyi is an ex pharmacist with a passion for food and pampering. Writing about her exploits wherever in the world she may find herself is just her way of staying sane in this zany world.