Go Shorty, It's Your Birthday!
Funny how time flies when you are having fun. I still consider sending my articles to the editor at THEWILL DOWNTOWN as a new gig, so you could not have been more surprised than me when she told me that my next piece was for the one-year anniversary. On the one hand, we have been through the wars. On the other, what in the cinnamon toast crunch? Of course, as with any marking of an arbitrary human-constructed milestone, a person gets to thinking. Hard.
Remember, Always Gratitude
This story starts in 1998. Sex and the City was fresh on our screens, and I was busy falling in love with four women living fantastical lives in New York. In my life, I was busy being a resident pharmacist at Guys and St Thomas' Hospital Trust, with imposter syndrome and the genuine fear of killing somebody and my insurance company letting me go to jail, having me basically in a work-study-sleep loop. Friday night with the girls and the way they were living, great clothes, high heels (I was one of the only people in England wearing leather Birkenstock shoes at the time), and cosmos in fabulous locations may as well have been a science fiction series compared with how I was living.
For some random reason, I latched on to Carrie and her career as a writer as what really would be blissful living. I particularly loved a frequent episodic epilogue, starting with Carrie with her laptop gazing out of her window and panning out to the street where New Yorkers would be beautifully passing by.
Being creative just seemed so fabulous, colourful, and gratifying. The controversy about how Carrie couldn't be making enough money to afford the lifestyle she was living was barely a blip in my consciousness. (Stay with me, folks. This is all going to make sense in the end.)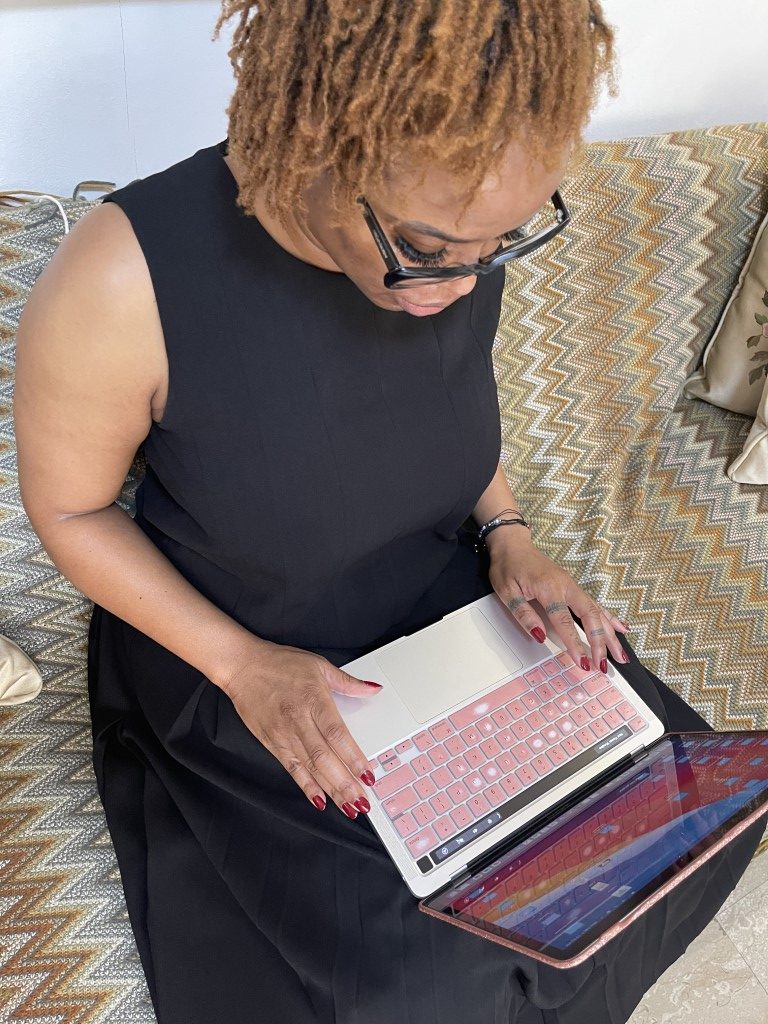 I kept saying I would love to write, I would love to share my stories, I would love my stories to have an audience. A few years later, I slip and fall into a creative opportunity. Somehow, I end up writing regularly for a national newspaper. I forgot how much it meant to me to have this creative outlet, somewhere along the line I forgot how much I wanted it. I never really believed my friends when they said they enjoyed my articles; instead, I got bogged down and discouraged by previous editors who just didn't get me.
My Taoist Farmer Story
I began to get a bit blasé about it all, and then the pandemic hit. You were probably unaware of how the inability to import paper at the time affected the publishing industry. It meant that my services were no longer needed even though I tried to continue my articles online, etc.
I thought disaster had struck! It was a blessing. When the opportunity to write for The newly-going-to-print THEWILL Newspaper came up, I was available. I could not have been more eager for the chance. So here we are, twenty-three years later. I am celebrating the first anniversary with a publication that, at the very least, is making dreams come true for this appreciative wannabe writer. It has been a pleasure working with the DOWNTOWN team, I know how much passion, sweat, and tears go into every single edition.
Congratulations to our Publisher and Editor for steering the ship, and this girl hopes we celebrate MANY happy returns. Happy Birthday!
Odunayo Ogunbiyi is an ex pharmacist with a passion for food and pampering. Writing about her exploits wherever in the world she may find herself is just her way of staying sane in this zany world.