Oddbod & The City: Eat, Drink, & Be Merry
I was of two minds about writing this review—I had concluded that I really needed to stop harking on about food adventures and find something "other" to write about. So I would like to state for the record that I had every intention of not waxing lyrical about the incredible seafood experience I had a couple of weeks ago. Then fate had other plans.
I was minding my business on Instagram, browsing one of my favourite accounts, @thenedlondon (one of those private members clubs that I am obsessed with because the vibe is immaculate and the food heaven-sent). Anyways, I am faffing around in their stories when I come across the series "Tips from the Concierge", packed full of all the information you may need to live your best life while in the metropolis.
There it was:
THE SEAFOOD BAR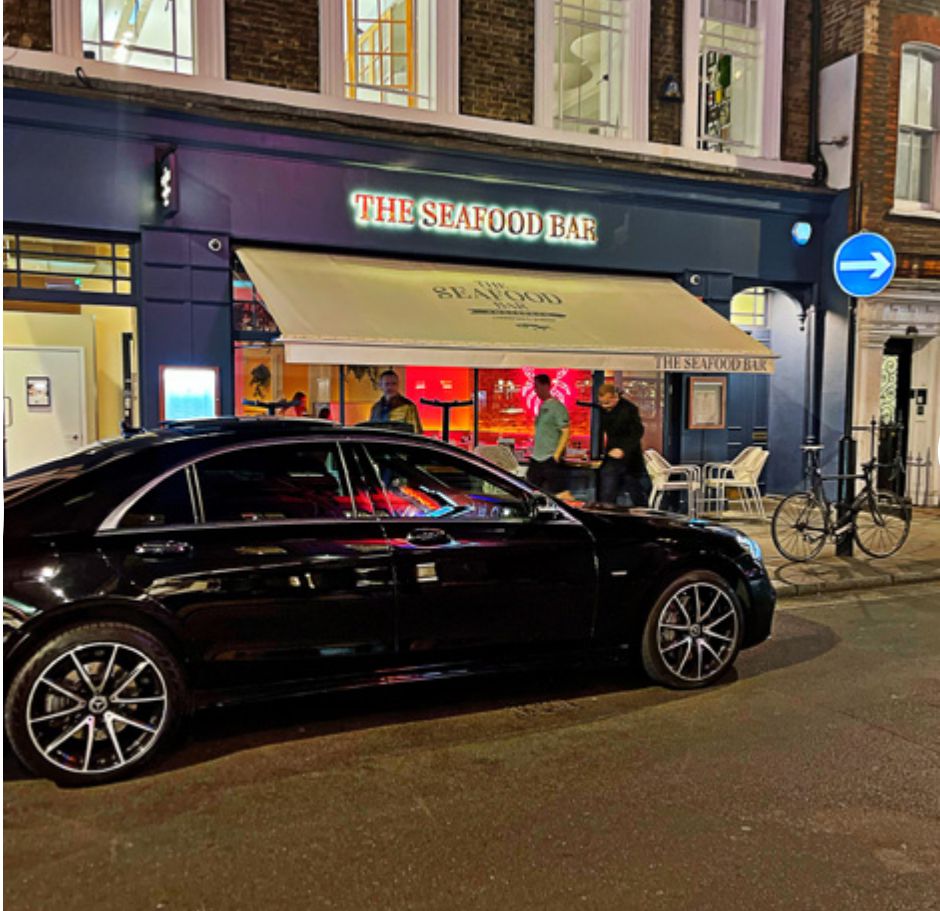 Soho
A modern seafood restaurant created by fishmonger Fons de Visscher. After four successful locations in the Netherlands, they have recently opened their first London venue.
Well, if The Ned saw fit to tell you to add this place to your to-eat list, who am I to deprive you of this information? A Nigerian, an Iranian and an Indian plan to meet for dinner. Will it shock you that the Nigerian arrived on time to secure the reservation? 30 minutes later, a flustered Iranian came flying past the picture window and barrelling into the venue, all apologies and air kisses.
I shall not tell you what time madam Inger pitched up but suffice to say this will not be the last they will be hearing about this for a long time to come. Perhaps forever.
Back to the restaurant, located on Dean Street in the bottom half of a Grade II listed Georgian townhouse, the space is contemporary with naked brick walls and light wood furniture and floors. The original restaurant opened in 2012 in Amsterdam and remains a family business. Fons de Visscher was a fishmonger for 27 years before expanding his passion to create a space where the seafood was the epitome of freshness and paired with just the right wine to elevate the experience.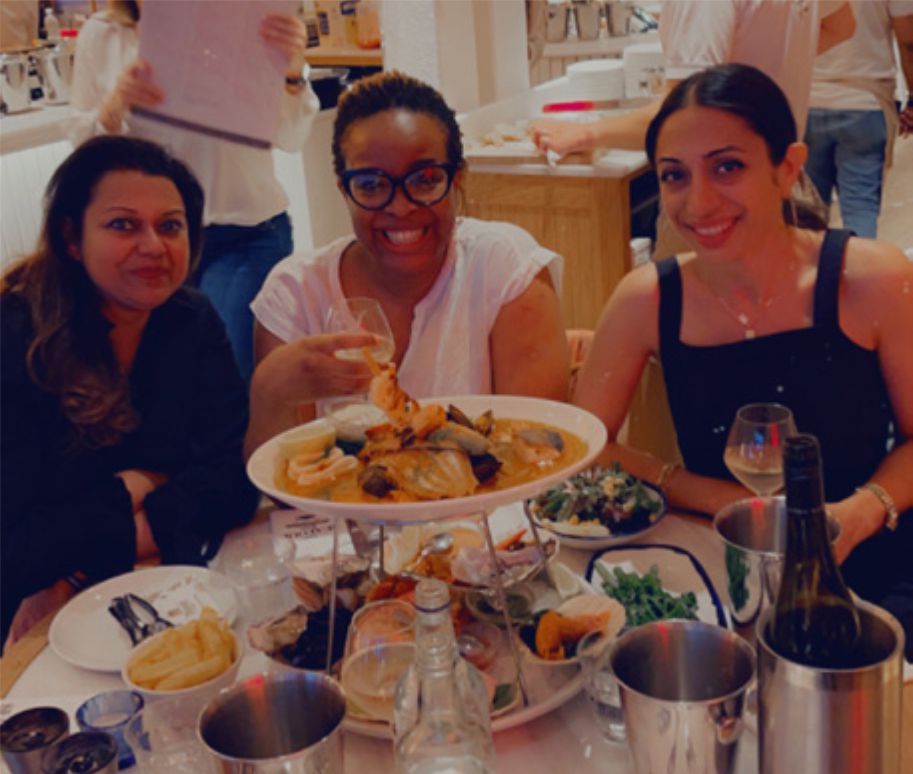 For those of us who are bothered (let's face it, we all should be), the ingredients are all sustainably sourced with an emphasis on shellfish, as shellfish have been proven to have a minimal impact on nature. The food is fair trade, organic, and additive-free. The menu is extensive, and we found it difficult to choose from mussels, crustaceans, oysters, and various fish prepared any way you can imagine. To avoid missing out on anything (my only real mission was to try an oyster), we ordered to share the Mixed Grill – shrimp skewer, squid, slip sole, king prawn, salmon and seabass fillet. AND we had fruit de Mer—a cold dish combining crustaceans and shellfish, namely, mussels, brown shrimp, whelks, clams, crevettes, seafood salad, Devon brown crab and oysters.
Each dish on the menu comes with a wine pairing, but we challenged our lovely waiter to make other suggestions and throw down an impromptu wine tasting. Golnaz likes it sweet; I like it dry, so we had to meet somewhere in the middle.
If you are a seafood lover, you must give this restaurant a go. The food was excellent, the service was top-notch and fun, and the sourdough bread I was mopping everything up with has featured twice in random dreams I have had since
Odunayo Ogunbiyi is an ex pharmacist with a passion for food and pampering. Writing about her exploits wherever in the world she may find herself is just her way of staying sane in this zany world.