Men's Style Guide: Summer Edition
It's officially summer in the fashion calendar, and although we are approaching the thick of rains in Nigeria, we can't help but do a little something for our readers across the globe.
While dressing up for the summer can be very tricky, what you must have at the back of your mind is that depending on the occasion; It isn't all that difficult to get the perfect summer look. Knowing what fabric to wear, what shoes to spot, and just how high your shorts should ride, the perfect summer look can be spot on. Let's start.
SHORTS
Ever heard of something called jorts? If you haven't, you have been schooled. It is a pair of denim shorts just on or slightly below the knees; they are making a big comeback this summer. Oh, don't forget to get a pair of swim shorts too!
SUNGLASSES
It's definitely not summer if you are not making a statement with a pair of sunglasses. Go on, splurge a little, or opt for a cheaper roadside pair; wherever you buy them, we promise your secret is safe with us.
SHOES
Whatever you do, get yourself a pair of loafers and a pair of mules. One for a formal look and the other for more casual outings. We will assume you know which one works for each occasion from the look of them both. And while you are at it, get a pair of sneakers too.
CROSSBODY BAG
Because why not?
SHIRT
How do you say it's summer without saying it's summer? Easy. It's in the shirt. Nothing screams summer louder than a simple and colourful shortsleeve shirt. Try a camp shirt in whatever colour or style, and as we say in Nigeria, leave the rest to God.
JEWELLERY
Jewellery, whether bracelets or anklets (we have spotted a few of our male team members rocking these recently), are a plus this summer. We must admit that seeing a man in an anklet does say sexy in the most understated way.
HATS
Don't forget to protect yourself from the sun with hats. Whether you choose face caps or buckets hats is up to you. And oh, let's not forget sunscreen too.
PANTS
Wide leg pants are a must-have this summer; don't let anyone tell you otherwise.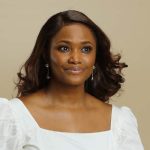 A lawyer by training, Onah packs over a decade of experience in both editorial and managerial capacities.
Nwachukwu began her career at THISDAY Style before her appointment as Editor of HELLO! NIGERIA, the sole African franchise of the international magazine, HELLO!
Thereafter, she served as Group Editor-in-Chief at TrueTales Publications, publishers of Complete Fashion, HINTS, HELLO! NIGERIA and Beauty Box.
Onah has interviewed among others, Forbes' richest black woman in the world, Folorunso Alakija, seven-time grand slam tennis champion, Roger Federer, singer Miley Cyrus, Ex Governor of Akwa Ibom State, Godswill Akpabio while coordinating interviews with Nigerian football legend, Jayjay Okocha, and many more.
In the past, she organised a few publicity projects for the Italian Consulate, Lagos, Nigeria under one time Consul General, Stefano De Leo. Some other brands under her portfolio during her time as a Publicity Consultant include international brands in Nigeria such as Grey Goose, Martini, Escudo Rojo, Chivas, Martell Absolut Elix, and Absolut Vodka.
Onah currently works as the Editor of TheWill DOWNTOWN.