Where Is The Rain?
I don't know what species of grass or tree is in pollination season and shedding its pollen like crazy, but it kicked in about a week ago and my allergies are driving me nuts. I am in full-on itchy eye, runny nose and constant dull headache mode. I am not alone in this struggle. The real kicker is trying to figure out if it is just the usual allergies or it's time to get a COVID test! Then of course, all the suspicious hostile side-eyes your co-workers give you when you repeatedly clear your throat. We patiently await the rain to wash away the pollen.
This is Oddbod and the city, my Lagos adventure.
Got My Hair Did…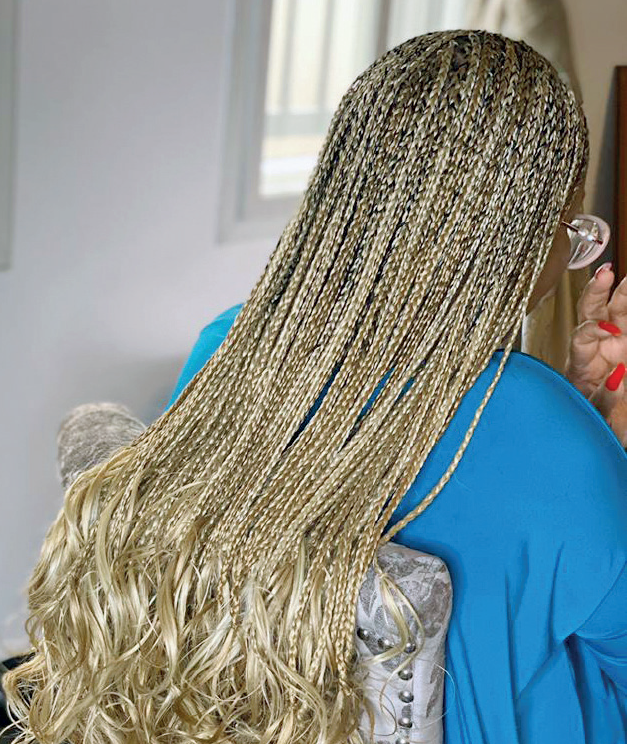 I was last week years old when I found out that the humble act of getting your hair braided had been going through some (r)evolutionary changes behind my back. If it were up to me, I would only ever be seen in braids but unfortunately, traction alopecia and high peaks have kept me humble.
Anyways, I was minding my business on week three of rocking my afro when one of my friends comes around my place and gave me instant hair envy.
I go on to the Instagram account of @mobilebraidsng and this is where my wahala starts. The choices! Loose braids (what they call a particularly flattering method of flat-but-fat weaving) then some curly goddess braids concoction that had me all in my feelings. Then there were the colours.
I am so pleased with the results; my braids have never looked so good! They come with their own brand of hair which blow dries straight and is very light on the head. Highly recommend this service. I have already booked them for my mini-me nextweek
Cilantro – Don't Do It!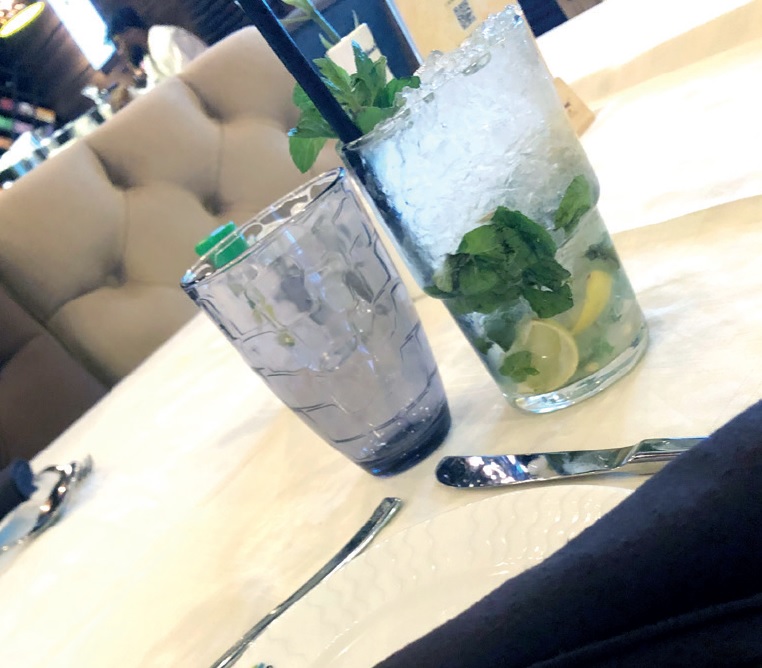 When making dining plans with my friends I am forever requesting we go somewhere new—and that's how we ended up going for Indian food at the relatively new spot in Victoria Island, Cilantro.
As I walked in, I remember thinking it was such a shame that they had chosen to fill the traditional urli bowl with plastic flowers. This (not-so) little mistake was repeated at the table, paired with sadly un-ironed tablecloths. When you advertise yourself as a fine dining establishment (and charge finedining prices) you have no business decorating with plastic; it cheapens the experience and also reeks of some sort of disrespect for customers. Are we not worth that extra effort?
The menu, to put it kindly, a mess. If you have confidence in the food and taste curation to create a dining experience, there would be no need for an overfull menu—and certainly no space for Greek food and random pizzas at an Indian restaurant. The food itself? A disappointment. We were served a single popadom as a starter and everything that followed was just as blah. There was no flavour differentiation between the butter chicken and some other fish curry we ordered. There was a brief moment of hope thanks to the naan bread and my first mojito, but then my second drink came out tasting like it had been made with saccharine and had to be sent back.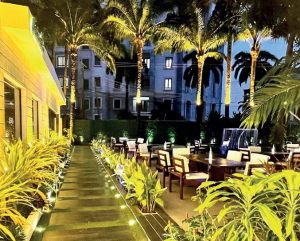 Our waiter, bless him, tried to be helpful, but the management seemed disinterested in our pointed responses to the "How was your food?" question.
Anecdotally we have discovered that we are not alone in our view, and the branch in Abuja is also committing these tastebud crimes. Suffice to say there will be no return engagement.
In the spirit of fairness, the outside space seemed nice. Sorry I was too hungry (imagine leaving the restaurant still hungry) to take photos so apart from this weak drink shot by me the rest of the pictures were gotten from other sources.
Odunayo Ogunbiyi is an ex pharmacist with a passion for food and pampering. Writing about her exploits wherever in the world she may find herself is just her way of staying sane in this zany world.