TheShobikānStory: Forging An Unlikely Union Between The West-African & East-Asian Fashion
Every day, we are reminded of just how beautiful art is. In the fashion industry, the possibilities are simply endless. We've seen that over the years with trends and designs culminating to create fashion statements unique to each tribe and culture. However, what happens when we merge two strong cultures in one? Made in Nigeria, Shobikān is an offbeat fusion of East-Asian and West African contemporary fashion and lifestyle. Downtown's Kehindé Fagbule sat down with Esther Oyelese, founder and creative director of Shobikān to discuss culture and fashion across borders as well as what inspired the unlikely marriage.
There's been very little press attached to Shobikan as a brand. Is that deliberate or do you just like to work incognito?
I'm just not one to have the spotlight on me, I'm a very reserved person by nature but that being said, the Shobikan brand has been built as organically as possible without much noise. It is a luxury brand so I'm taking my time. However, with time, visibility will be increased which will be good for business.
What's an average day like for you?
I wake up in the morning, pray and take long walks with my dog Aspen. He's a crossbreed between Maltese and Lhasa and my very good friend. After freshening up, I have coffee but never breakfast. Due to COVID restrictions, I've been working a lot from home so the moment I pick up my phone, there are already tons of messages that I have to respond to – mostly work – and I just get on with it. Chat with suppliers, with my team members and if I get any design inspiration, I get my sketchpad and put it down so I don't forget because as creatives, when we get inspired, we think we would always remember but sometimes we don't. So the moment it comes to me, I put it down immediately and I can always go back to it later to develop on it. I check up on family and friends too. My day is boring.
You've had an interesting entrepreneurial journey…
Yes, I've dealt in many businesses; I'm a serial entrepreneur. I made an early mark in the food industry with my Estanola Fish and Chips shop back in the day. I've tried many things because God has blessed me with a lot of talents. From interior design to banking, I've worked in construction and the media as well. I'm able to adapt to any environment I find myself in and develop myself in it. However, art has always been my first love. Growing up, my favourite subject was fine art and being in the fashion industry now is just going back to the original plan of my life. Sometimes you just have to go full circle and end up exactly where you should be which is where I believe I am now.
Walk us through the transition to fashion.
It was a conviction. I would say I've always been involved in fashion. My sister is a well-renowned fashion designer and even with her brand, I've always had creative input and I have designed some parts of the apparel section. I've done that over the years even whilst working in those industries that I mentioned. However, the full transition didn't happen until 2017 when I co-founded a fashion brand with a friend of mine and we started making bags and some other accessories.
Your sister is Kunbi Oyelese of April by Kunbi, a renowned fashion designer here in Nigeria. I guess it's safe to say that fashion runs in the family?
I would say that, yes, because our late mum was a very creative and fashionable woman. Our dad is a creative person too but the fashion started with mum. Everything my sister and I do now, at some point, she did. It's almost like we followed in her footsteps even if it wasn't exactly planned. Kunbi for instance studied Mass Communication and I studied History and International Relations, I wanted to be a diplomat but look at us today, both working in the fashion industry *laughs*. Our mum used to make clothes back in the day, she had a business called Elizabeth Collection and made bags as well.
So you grew up seeing bags being made…
Yes, I did. However, my first interest in bags as a fashion accessory was a bag my mother gave to me, which was handed down to her by her mother (my grandma) whom I was named after. It was a yellow bag… the first time I got my hands on it, I was about 4 or 5 years old and everything about the bag – the shape, colour and interior – just intrigued me! I carried it at every opportunity even when it didn't match my outfit *laughs*. That bag played a huge part in my interest in fashion accessories and my focus on bags. It is priceless.
Speaking of intrigue, your brand name Shobikān is very intriguing. It sounds Japanese and Yoruba as well. What's the origin?
Shobikan is my family ancestral name. My father comes from a royal family and that is their lineage name. Incidentally, I was at my uncle's church in England and I saw a bulletin on the church's notice board about a midweek activity titled "Shotokan Karate Class" and I immediately thought it sounded like my ancestral name Shobikan. I did some research of my ancestral name and interestingly discovered Shobikan was also the name of a place in Japan. Right there, it made sense to me that would be the name of my fashion brand.
Have you been to Japan?
I was due to visit Japan last year but the pandemic happened so that has been stalled for now but I plan to go there as soon as we're able to travel. Speaking of origins, you know the Japanese culture and language bear a lot of similarities with Nigerian culture and language. There are a lot of Japanese words that have meanings in Yoruba such as Fumi, Kokoro and so on. Even the belt that goes over the traditional Japanese dress, Kimono, is called an Obi, so there are a lot of similarities with us. I have a Japanese partner who's also a friend, his name is Shinju. He's helping to develop a presence for the brand in Japan. However, as I said, the pandemic has slowed us down a little but it's just a bit of delay, it's something we are eventually going to achieve. We are working on a presence in Asia, starting from Japan of course. It's refreshing that they find the contents of the brand interesting as well and are intrigued by the African culture just as much as we are with theirs.
Let's talk about pre-Shobikān. Did you work under the radar for other brands?
Yes, I did some creative designs for a few brands, my friends' brands mostly. Again, I'm not one to have the spotlight on me, I just like to get the work done for the love of the art and process but never for an applause. Before Shobikan, was me working closely with my sister Kunbi on her apparels.
Tell us about the creative process of making the bags (the 3D bags especially), what inspired them and how they're made.
A framed artwork inspired the 3D bags *laughs*. I looked at it and I felt it was interesting because it had layers, it wasn't the typically flat surface artwork and I thought to myself "this could be done in a bag." Initially, it sounded like a crazy idea but something about me is if I have an idea, I would do it because what's the worst that could happen, right? As soon as the idea came to me, I got my pen and sketchpad and sketched it out. After which I was able to conceptualise it and I knew it was possible so I rang up the bag maker and told them about the concept. Of course, they had never seen anything like that before and to be fair, neither had I *laughs*. I did my research before that and there aren't bags with actual art paintings on them so I knew it was a niche market. We tried it out and the first sample came out encouraging so I went back to the drawing board and worked on perfecting it till we got to this point. By the way, the design is trademarked, so anyone that tries to replicate it might just make me a lot of money because they'll hear from my lawyers! *laughs*
What's on the cards for Shobikān, that we can be excited about?
We have new collections of handbags coming up under the Shobikan and the Shobikan handcrafted catalogues. We are also introducing an apparel department which is mostly going to be kimonos and coveralls. We all know the Kimono is a traditional Japanese dress, so on each one we make, there's going to be an element of Africa on it. Our recently launched Marianne Kimono; is a duchess silk robe, hand-embellished with trimmings and coral beads, playing up the African flavour. In some of our other kimonos, the 'Obi' (belt) is made of Aso-Oke instead of just plain silk.
Shobikān is here to stay. Are we going to be seeing more of you as Esther affiliated with the brand?
As much as people might want to see more of me, I want the brand to be bigger than me because let's face it, it is bigger than me. I'm just a vessel in delivering what the brand is about. I might be the founder and creative director but it's not about me. I want people who don't know me to see the brand Shobikan and think "wow this is an amazing brand" not because they're Esther's friend or they know Esther. Refreshingly, this is what the brand has seen so far. My friends and family support me, however, most of the support I've gotten for the brand are from total strangers who don't know me from anywhere. I enjoy that because I'm not egotistical; I put my ego aside when it comes to my work. I want my work to speak for itself. You might see a little bit of me here and there but even on Shobikan's Instagram page, the brand itself doesn't follow me. I'd rather keep a low profile and just let the brand do what it's supposed to do.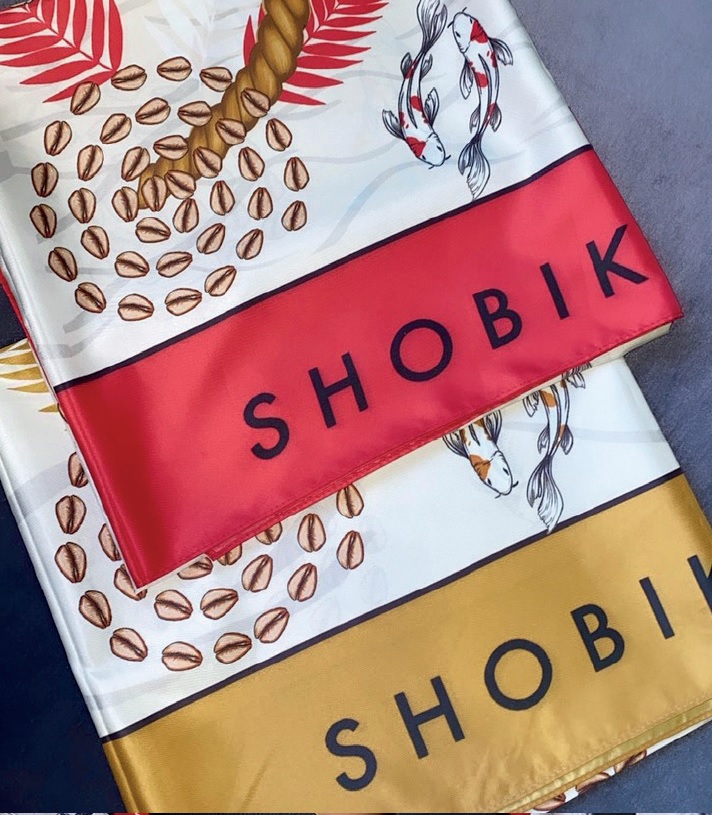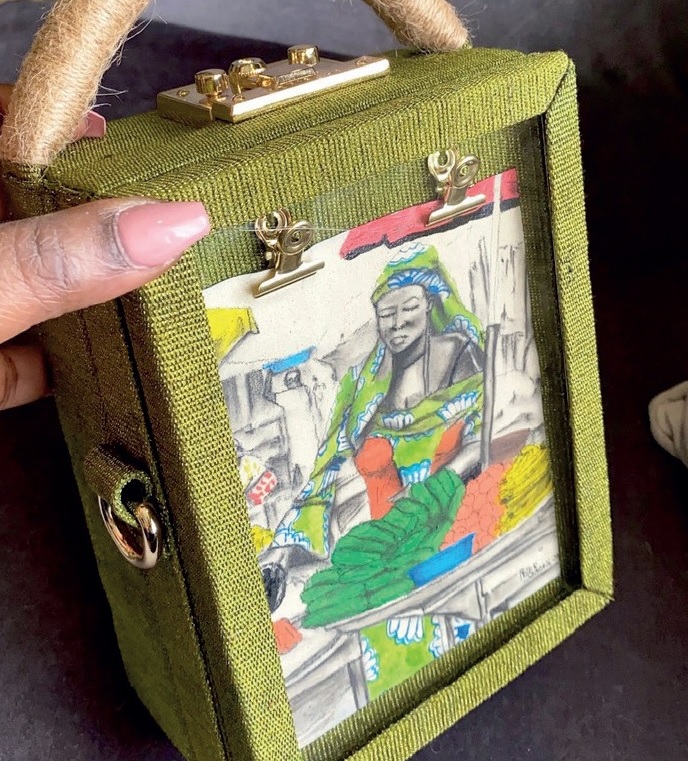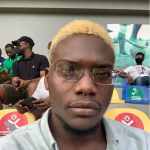 Self-identifies as a middle child between millennials and the gen Z, began writing as a 14 year-old. Born and raised in Lagos where he would go on to obtain a degree in the University of Lagos, he mainly draws inspiration from societal issues and the ills within. His "live and let live" mantra shapes his thought process as he writes about lifestyle from a place of empathy and emotional intelligence. When he is not writing, he is very invested in football and sociopolitical commentary on social media.