Lagos Fashion Scene: 10 Male Designers We Predict Will Dominate This Year
Fashion in Lagos is as diverse as the city, boasting an ever-expanding list of designers pushing the envelope. Every day, talented creators of contemporary and unique clothes keep emerging. Undoubtedly, more and more fashion designers in Lagos are getting recognised. And so, we spot the industry's indigenous male designers who excite us every season, which we predict will take 2023 by storm. They design fresh takes on everything ranging from progressive menswear to edgy hyperfeminine looks. These male designers know how to "make it work".
OHIMAI ATAFO— ATAFO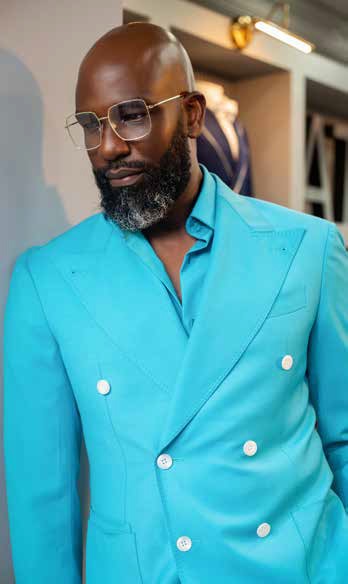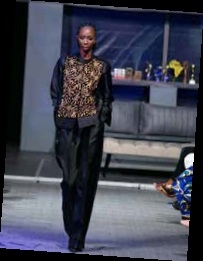 DOWNTOWN cover-man Ohimai Atafo is a first-class fashion designer and Creative Director at ATAFO. He gained more popularity and attention for being regularly patronised by celebrities and is adored by both male and female fashion enthusiasts.
He closed last year with his stand-alone show showcasing over 70 pieces of breathtaking designs, and we can't wait to see people rock those pieces, old and new.
INIYE TOKYO JAMES— TOKYO JAMES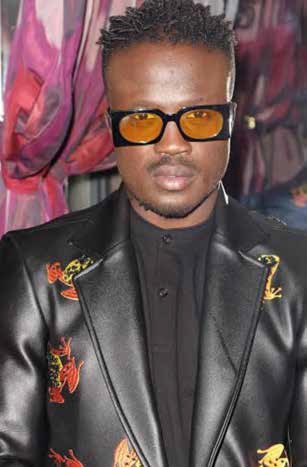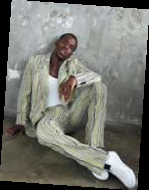 Iniye Tokyo James is a British-Nigerian fashion designer and creative director of Tokyo James, a brand he launched to combat stereotypical notions of African design and masculinity. Before starting his brand, he worked for several international brands, including Brioni and Puma Black Label.
In 2015, he established his brand to offer modern men a simplistic fashion choice with an avantgarde taste.
UGOCHUKWU MONYE— UGO MONYE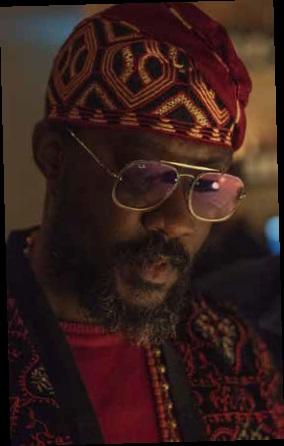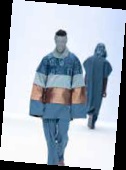 Ugochukwu Monye is another well-known designer in the Nigerian fashion industry. He is the owner and founder of Ugo Monye. He has over a decade of experience dishing out elegant fashion designs. Although he started his company focusing on women's design, he ventured fully into men's design, capturing the minds of many fashion enthusiasts in Nigeria and beyond.
Ugo Monye designs are known for their bold, unique, and cutting-edge styles propelled by the African culture yet executed with contemporary comfort.
PAPA OYEYEMI— MAXIVIVE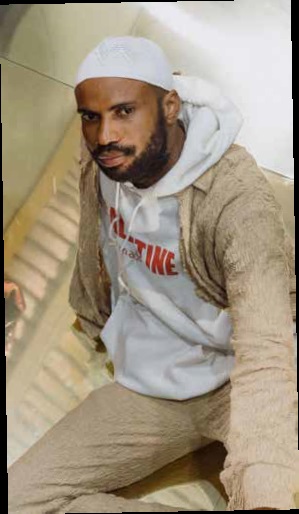 Papa Oyeyemi is a Nigerian-based fashion designer and creative director of the Maxivive Group of fashion brands. At 15, he started his career as a fashion designer.
After working for several magazines as an editor, he resigned to focus on his brand, Maxivive.
Maxivive has gained recognition as an innovative, edgy, storytelling brand in the Nigerian fashion market. Over the years, Maxivive has been known for polarising the Nigerian fashion industry by pushing an idea of minimalism and androgyny, turning traditional menswear tropes upside down and inside out.
JOSEPH IKE AND OLAMIDE AKINDEINDE— JZO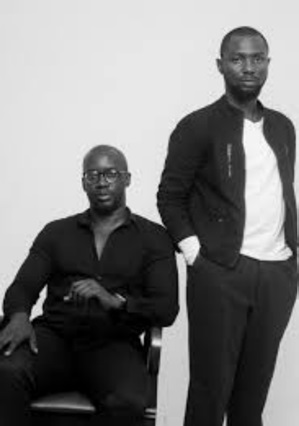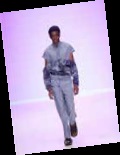 Joseph Ike and Olamide Akindeinde are the founders of Jzo. They are both fashion enthusiasts with a unique perspective on African fashion, particularly menswear.
The brand's vision is to create a simple, amazing, elegant, and contemporary style of menswear influenced heavily by African themes but tailored to the global-minded consumer. We've watched them from start to date, and all we can say to the duo is "bravo."
PAOLO SISIANO— SISIANO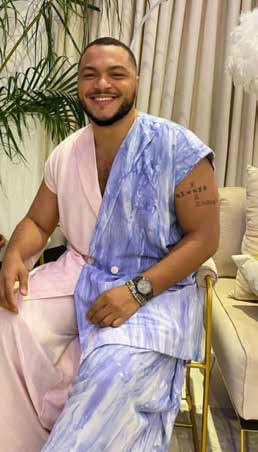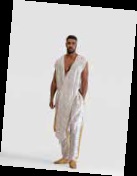 In 2017, Natural born dancer turned Creative Director, Paolo Sisiano founded his brand Sisiano.
The Sisiano label differentiates itself among the top contemporary brands on the African market brand today because of, and through dance. Early inspiration for the brand came from his need to create costumes as a dancer with the Lagos-based troupe named "Sprit Of David".
His 'Renewed Timeless' collection from last year was everything you would want from an artist and contemporary designer.
FRANK AGHUNO— FRUCHE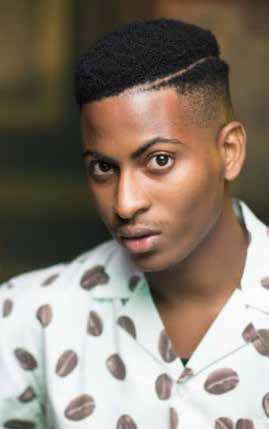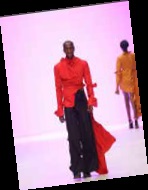 Frank Aghuno is the creative director of the fashion brand, Fruché. He infuses his contemporary line with a mix of traditional culture, heritage, and artistic techniques. Fruché was established in 2014 while studying finance at the University of Lagos.
The mainstays of the label's collection are dramatic evening wears, a rich, bright colour palate, and experimental design techniques.
EMMANUEL EMEKA OKORO— EMMY KASBIT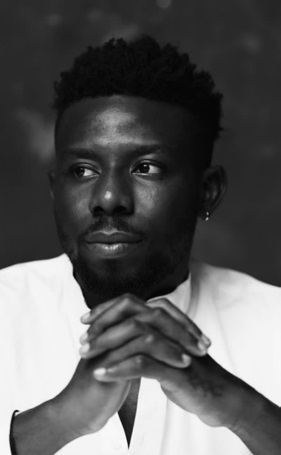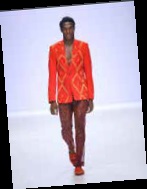 Emmanuel Emeka Okoro is the founder of Emmy Kasbit, a fashion brand known for structured pieces, straight lines, Igbo tribe fabrics, and a combination of native colours. We fell totally in love with his collection from fashion Lagos Fashion Week last year.
ADE BAKARE— ADE BAKARE COUTURE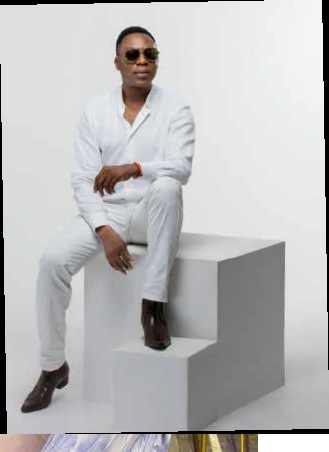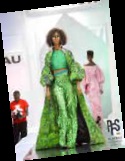 Ade Bakare is another fashion designer based in Lagos, Nigeria, and London. He is the founder of Ade Bakare Couture.
For over 20 years, he has been in the fashion industry. He started his work as a fashion designer in London by sewing clothes for boutiques in the United Kingdom and France. Ade creates different elegant designs for ladies, including wedding dresses and recently for men.
FAITH OLUWAJIMI— BLOKE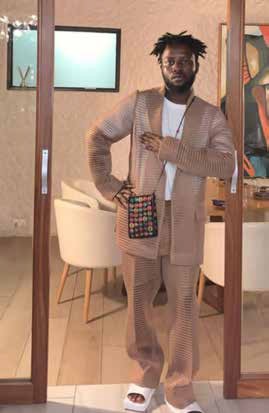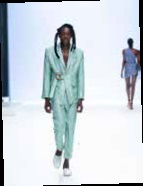 Faith Oluwajimi is the creative director and head designer of BLOKE. He established it in 2015.
Bloke is a Nigerian genderless artisanal label that aims to explore the nuances of masculinity via an offbeat, highly impressive design aesthetic. The brand started as a knitwear-focused line before branching off to incorporate an array of fabrics which diverges from traditional ideas of what a menswear label is.
Dorcas Akintoye is a dedicated writer with more than 2 years prolific experience in writing articles ranging from food, entertainment, fashion and beauty. She has a National Diploma in Mass Communication from Kwara State Polytechnic, Ilorin. She loves writing, listening to music and playing scrabble. She is a highly-skilled, enthusiastic, selfmotivated professional writer.