2022 Was That Year: Between Tinubu's Gaffes, Emefiele's Mandates And Wizkid's Irony
To say last year was eventful would be an understatement. First of all, we all approached the year not caring so much about the coronavirus as we used to a couple of years back. Last year, the world truly opened back up, and boy, was it dramatic! You trust Nigerians; it doesn't matter if we are going through the great depression or not, we always find a way to put a smile on our faces, or as the kids will say, catch our cruise. 2022 was not in any way, shape or form short of cruise, and we had fun catching them. From politics to entertainment trends, Nigerians on social media were constantly thrilled with drama that triggered ridiculous comments. And when we say ridiculous, we mean it in every form you can imagine.
Politics Focus: Emilocorn of Nigeria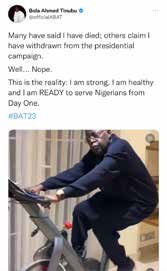 When you think about the volume of daily political stories that broke on the internet in 2022, it felt like a long year. In that calendar year alone, everything happened from presidential aspiration declarations to eventual party primaries and the final candidates announcing their running mates before getting their campaigns underway. With all of these having been cramped up in mere six months, it has been everything but boring. One particular recurring episode through the messy rollercoaster that is Nigerian politics was Tinubu's gaffes. Social media erupts whenever he is handed the microphone to speak—or lick, whichever comes first—during his campaign rallies.
Policy Focus: Mefy Activated Snapchat Filter on the Naira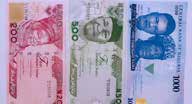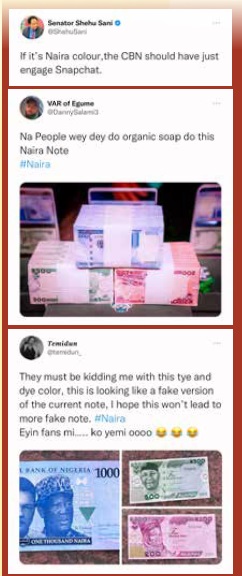 The Central Bank of Nigeria has gained a reputation for chuning out controversial rules and mandates.With Godwin Emefiele in charge, it is as though he swore an oath to sanction mandates that would always get on Instablog. One year after the cryptocurrency ban and eNaira launch, Emefiele didn't stop getting on Twitter trends one headline after another. The latest in the year was the release of the new 200, 500 and 1000 Naira notes scheduled to phase out the ones currently in wide circulation. For most Nigerians, it is the lack of effort as they criticise the quality of the 'redesign'—if you can call it that—likening it to a Snapchat filter.
Entertainment Focus: Popsy Said Rap Was Dead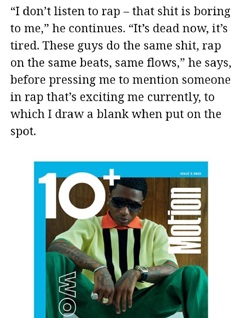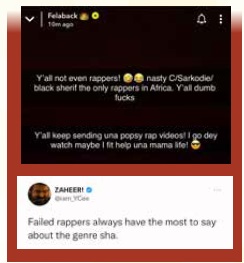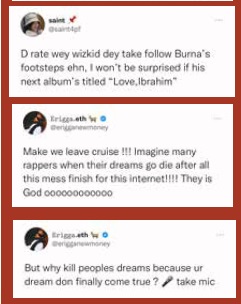 Last year, the self-acclaimed 'Popsy' (of Afrobeats), 32 years old popstar, Wizkid, pronounced the hip-hop genre dead. In an interview, the Essence singer revealed that he no longer listened to rap music, and the genre is now dead, no longer what it used to be. His strong observation brought the music industry to a frenzy as rappers all came out with their disapproval and rebuke before Wizkid, who had recently released a project, his fifth studio album, More Love, Less Ego, at the time of the drama, doubled down on his initial condemnation with broke shaming and blatant disrespect. Going by his unbothered and usually uncontroversial persona, we don't know what to make of it, if it was genuine—as it would be rather unnecessary—or premeditated to promote the album. How ironic would that be?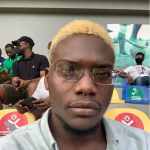 Self-identifies as a middle child between millennials and the gen Z, began writing as a 14 year-old. Born and raised in Lagos where he would go on to obtain a degree in the University of Lagos, he mainly draws inspiration from societal issues and the ills within. His "live and let live" mantra shapes his thought process as he writes about lifestyle from a place of empathy and emotional intelligence. When he is not writing, he is very invested in football and sociopolitical commentary on social media.