2022 MAKEUP TRENDS AND TRENDS TO LOOK OUT FOR IN 2023!
We had a lot of colours and, generally, bold makeup looks last year. However, we also had some trends that appealed to minimalists. But one thing that was very clear in 2022 was the fact that people were not afraid to be extra. Here are a few trends that were popular in 2022.
BOLD BLUSH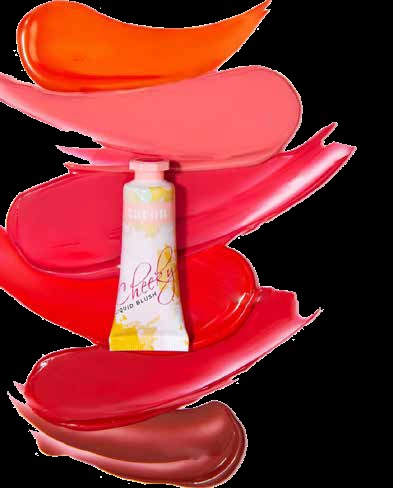 There's no denying a pop of colour on the cheekbones can be pretty gorgeous. In 2022, we saw more flushed cheeks and blush traced across the bridge of the nose and up to the brows. The Zaron Cheeky Liquid Blush definitely came through for lovers of this trend.
SKIN-LIKE FOUNDATION
The saying; 'less is more' had a great impact in the makeup industry, as more people opted for minimal foundation to achieve a truer-to-tone, seamless finish. Zaron Brownskin foundation was made for this sheer blend look.
SMUDGED MASCARA

Abstract but sure to draw attention. This makeup trend encourages the use of mascara beyond the lashes. The idea is to use the wand on the eyelids and desired areas on the face. The Zaron volumizing mascara, lengthening mascara and 4 in 1 wink mascara offer a variety of boldness for this trend.
GLOSSY LIPS
Glossy with liners or a soft pop of colour was certainly in vogue throughout 2022. This trend is here to stay for a while, as we've seen more people embrace it than ever before. Zaron offers a wide range of glosses, from the Luxurious range to the Maxsheen range and the Sheer Lipgloss ranges.
For this year, 2023, we expect to see more innovative looks but on a skin-like foundation, of course. The bold blush, skin-like foundation and glossy lips are definitely here to stay for a while. So here are some projections of trends we expect to see in the makeup world in 2023.
1. MAKEUP INFUSED WITH SKINCARE
The past year saw a lot of people develop more interest in the health and look of their skin. We envisage makeup products infused with skincare ingredients this year. Imagine having a concealer that not only Contours, Conceals and Highlights but also provides skincare benefits such as hydration, brightening, anti-ageing and more! Zaron's newest addition, the; 5 in 1 Facelift was made for this.
2. DOUBLEWINGED LINERS
This year, beauty enthusiasts will get more creative with eyeliners. The possibilities are endless, with a good eyeliner in the hands of an artist or even a rookie. We have something cooking for our Zaronistas this season.
3. PASTEL EYESHADOWS
We expect to see warmer eye looks this year. Whilst glitters are still a thing, pastel eyeshadows seem to be gradually taking the spotlight. The Zaron Prime n' Pop Eyeshadow Palettes, especially the Woodpecker and Pelican palettes, have got you covered.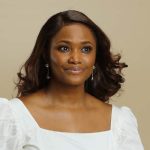 A lawyer by training, Onah packs over a decade of experience in both editorial and managerial capacities.
Nwachukwu began her career at THISDAY Style before her appointment as Editor of HELLO! NIGERIA, the sole African franchise of the international magazine, HELLO!
Thereafter, she served as Group Editor-in-Chief at TrueTales Publications, publishers of Complete Fashion, HINTS, HELLO! NIGERIA and Beauty Box.
Onah has interviewed among others, Forbes' richest black woman in the world, Folorunso Alakija, seven-time grand slam tennis champion, Roger Federer, singer Miley Cyrus, Ex Governor of Akwa Ibom State, Godswill Akpabio while coordinating interviews with Nigerian football legend, Jayjay Okocha, and many more.
In the past, she organised a few publicity projects for the Italian Consulate, Lagos, Nigeria under one time Consul General, Stefano De Leo. Some other brands under her portfolio during her time as a Publicity Consultant include international brands in Nigeria such as Grey Goose, Martini, Escudo Rojo, Chivas, Martell Absolut Elix, and Absolut Vodka.
Onah currently works as the Editor of TheWill DOWNTOWN.