FOR COLLECTORS AND ENTHUSIASTS: Six Art Galleries That Are Worth The View
Much like every other facet of the creative industry, the Nigerian visual art space keeps growing. Last year, however, the future of art exhibitions in the world was threatened when digital arts, NFTs, began to saturate the art community. Despite the appeal for artists to switch from canvas to a graphics tablet, art consumers kept on the tradition of going to see, appreciate and patronise tangible artworks. For those art enthusiasts, collectors and stakeholders alike, locals and visitors from the diaspora, there were a few galleries that enthralled anyone who bothered to interact with Nigerian art.
Here are six art galleries worth spotting.
CORONATION ART GALLERY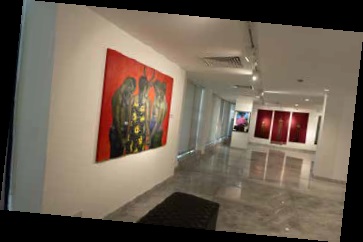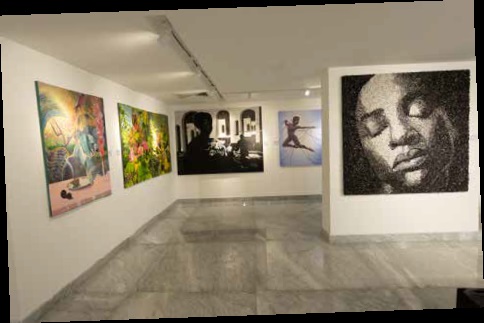 Located at the heart of Victoria Island in Lagos, the architecture draws visitors' eyes upward to the massive grand art space, painted in white, with some glass walls and doors to complement its design. The space was officially launched with an exhibition featuring artworks by artists from across Africa: Oluwole Omofemi, Bunmi Agusto, Abe Obedina, Otis Kwame Kye Quaicoe, Tonia Nneji, Debora Segun, Ndidi Emefiele, Peju Olatise and Henry Mzili Mujunga, organised by Coronation Group and curated by Ugoma Ebilah, the founder of Bloom Art Gallery.
YEMISI SHYLLON MUSEUM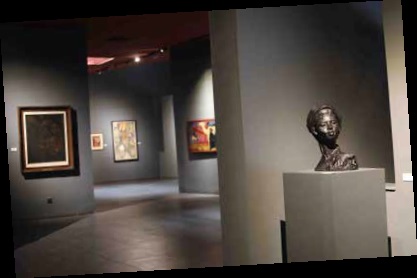 The Yemisi Shyllon Museum of Art (YSMA) of the Pan- Atlantic University, Lagos, is Nigeria's first purposebuilt, privately owned art museum. The 900 sqm museum hosts over 1000 artworks from Prince Yemisi Shyllon's vast art collection. Thanks to him, the YSMA is privileged to have one of the most comprehensive and diverse art collections in the country and to make it accessible to all visitors.
OMENKA ART GALLERY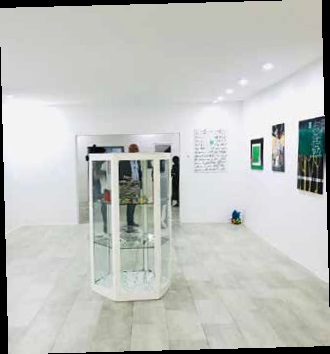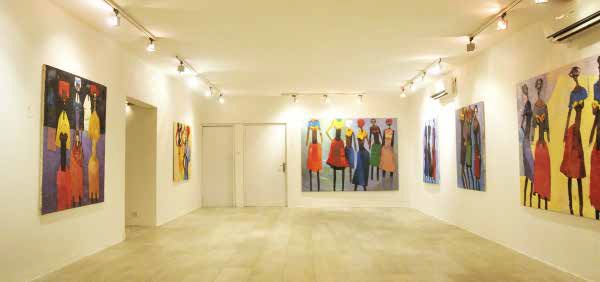 Omenka is an art gallery in Lagos representing a selection of established and emerging contemporary Nigerian and international artists working in diverse media. In association with Revilo, Omenka has an active publications program and produces exquisite catalogues with informed, scholarly texts to accompany its schedule of solo, group, and large themed exhibitions, through which it stimulates critical thought and discourse centred on contemporary art development in Nigeria, as well as Africa and its diaspora.
ALEXIS GALLERY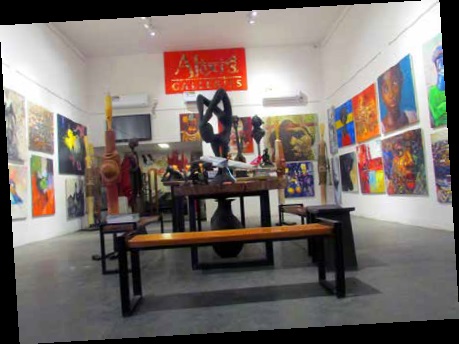 Since its foundation on the day that marks Nigeria's birth, October 1st, 2011, Alexis Galleries have been engaged in the presentation and dissemination of various forms of contemporary Nigerian styles, including; painting, drawing, mixed media, and sculpture. With the aim to strengthen and support the growth of talented Nigerian artists and the ever-vibrant Nigerian Art Circle, the galleries have supported artists in organising and showcasing their works through numerous exhibitions. The gallery has grown to rapidly establish itself as one of the best in Nigeria, a meeting place for artists, collectors, and art enthusiasts.
RELE GALLERY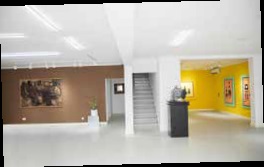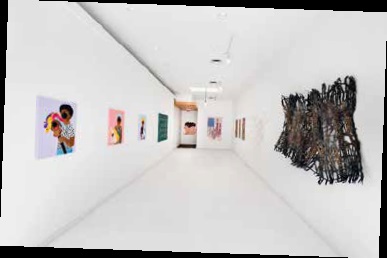 Rele Gallery is a dynamic contemporary art gallery with two locations in Lagos, Nigeria, representing and exhibiting cutting-edge and game-changing visual artists. Its mission is to continue to trigger a larger appreciation, followership, and engagement of art from Nigeria, making it accessible to both a local and global audience. The gallery has featured a series of longterm projects, including Her Story, Tech Meets Art, Art Summit Nigeria and Young Contemporaries initiative.
NIKE ART GALLERY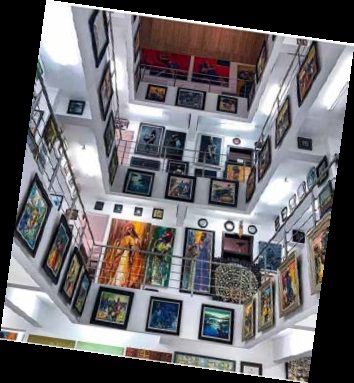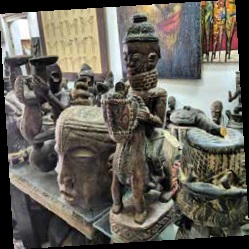 Founded in 2009 by Nigerian textile artist Nike Okundaye, Nike Art Gallery aims to positively transform Nigeria's hitherto neglected arts and culture industry to ensure an enabling environment for the growth of African cultural heritage. The five-story building in Lekki Peninsula holds over 8000 works of art, predominantly Nigerian and African, as well as Nike's second textile museum. The gallery is a wellknown cultural spot and tourist destination in West Africa. It is renowned as West Africa's largest art gallery as it also spots branches in Abuja, Kogi and Osun, where its founder, Nike Davies-Okundaye, spent parts of her early life.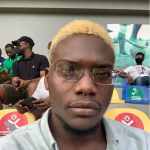 Self-identifies as a middle child between millennials and the gen Z, began writing as a 14 year-old. Born and raised in Lagos where he would go on to obtain a degree in the University of Lagos, he mainly draws inspiration from societal issues and the ills within. His "live and let live" mantra shapes his thought process as he writes about lifestyle from a place of empathy and emotional intelligence. When he is not writing, he is very invested in football and sociopolitical commentary on social media.