Uche Nnaji Threading The Path Of Menswear In Nigeria
As a fashion enthusiast, I felt abashed not knowing Uche Nnaji and his pioneering menswear brand OUCHAHOLICS. His unique love for fashion and an innate gift of blending colours made him, over two decades, one of the best in the country. You can practically call him the Fabric Whisperer. He is sagacious when it comes to the matrimony of fabrics, colours, and designs. This has led him to fortify his clientele (which includes dignitaries) with the best quality suits, shoes, bags, as well as an array of menswear. In a sit down with the man and not so popular legend of menswear in Nigeria, DOWNTOWN'S Tilewa Kazeem discovers a man with gifted hands who firstly, believed in himself more than anything. Seeing musical heavyweight Sammy Okposu on the phone casually sitting in Nnaji's office while the photographer prepped, told me all I needed to know about his stature. A scurry through his brand's Instagram account further convinced me of his eminence. Sitting across from me was a man whose sense of style was resplendent and brawny. Two brightly lit lamps flanked us as well as a flurry of expensive fabrics and OUCH dressed wooden mannequins-which I absolutely envied. As someone who started off his journey selling clothes to his peers from the trunk of his car in Unilag, he understands that talent didn't necessarily make a person and that thirst for knowledge made him visit places, meet people and learn. With that mastery, the Nigerian fashion scene was an empty canvas and boy, did he paint! But, starting something new isn't void of ups and downs. There were disappointments and wins, losses and gains but amid all of that, he wouldn't change it all if he had the opportunity to.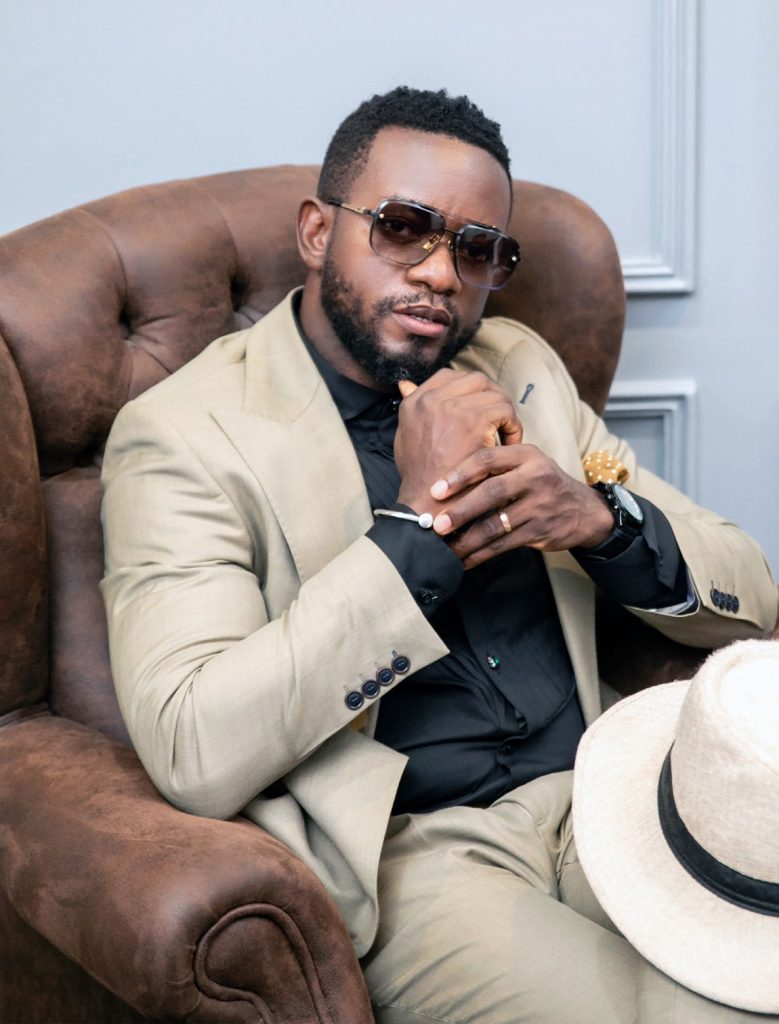 Who is Uche Nnaji?
Uche Nnaji is a child of Nigerian parents from the Umugo-Oloko community of Ikwuano LGA in Abia state Nigeria. I'm also a husband and father.
Did you study anything that fell within the fashion creative space? If not then what sparked the idea that is OUCHAHOLICS?
My first degree was in Political Science. Fashion was just inbred. My father was an impeccable dresser with influences from working with the British. That sort of bonded with my DNA. The only time I have gone to a formal school was when OUCH-LifeStyle turned 10 yrs. I wanted to add something more to what I know about WBA's so I decided to attend the prestigious Fashion Institute of Technology in New York City where I studied for a certificate in Image Consulting.
Tell me the genesis story of how OUCH started?
OUCH Lifestyle actually didn't start as OUCH but as something hereditary. My late father was a gentleman to the core; he dressed like a sartorialist and this influenced my early romance with fashion & style. But the brand OUCH Lifestyle didn't start until 2017. Prior to this time, it was a hobby that turned into a passion all from a hostel room at the University Of Lagos. I liked the cut and fit of certain British shirts but as a student, I was cash strapped. So I started visiting the local markets where I sourced fabrics, take them to Late Mr. Seyi of SWOB at Jibowu Yaba who had them tailored for me. Whenever I wore them back at University, fellow students admired and wanted them, and before you know it this passion turned to a service which continued during my NYSC days in Anambra state as I traveled between Anambra, Aba and Lagos meeting the sartorial needs of gentlemen. After NYSC, I had saved up to £4,000 from doing this and decided to further my education in the UK, got admitted but was denied a student visa. As soon as that happened, I spoke to two mentors who told me to search my heart. I searched my heart and didn't bother appealing the denial. Instead, I asked for my fees to be returned. As soon as I got the money, I looked for a 12 square meter space at Onigbongbo Maryland, paid for it and used all the money returned to redo the interior and the rest as they say, is history. It has almost reached the summit of 16 years and we are still on the journey.
With years under your belt as a fashion entrepreneur and designer, was there ever a time where life had beaten you down and you didn't want to get back up. In that period how were you able to pick yourself up, dust yourself up and keep fighting?
Life gives me reasons not to continue daily. I recall the 4th year of our existence and the tales of most businesses not making it to the 5th year kept coming up. I must say that I was not without some fear in me, but I was resolute that we would scale through, and even amid the fears we did cross that bridge. The everyday happenings in the geopolitics space we operate in is enough reason to want to throw in the towel.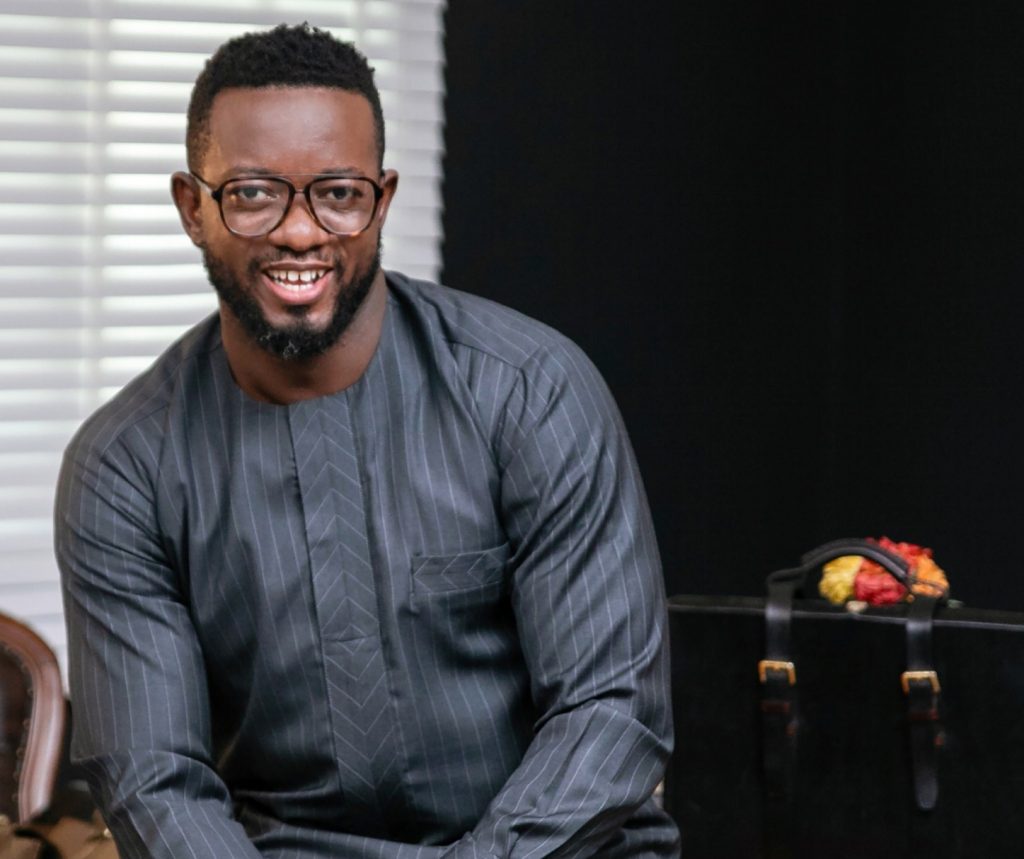 What are the two biggest business mistakes you made as a young entrepreneur?
Interesting question and a painful one at that. If I could change two things, the first would be that I would have given myself at least 5-10 years after I left University to serve as an understudy to someone doing what I wanted to do. Unfortunately, at that time in Lagos, you couldn't find anyone building their own indigenous fashion & lifestyle brand. It was a lonely dream. I came across two men doing something similar to what I wanted to do but I assumed they wouldn't want to take me under their wings because of how unwise I was about sharing the entirety of my dreams with the wrong person. Secondly, I would never have accepted some loans I took back then to expand, I lacked the financial intelligence and didn't seek professional help. It saw me burning my fingers. With that said, if I could turn back the hands of time, it would be those two things.
You've styled both past and present presidents of Nigeria, How did that happen and coming at the period that it did, how much of a boost was it for you and your career?
I guess I was just noticed as a dedicated professional at what I do and that allowed OUCH and myself to get close enough to presidents to dress them. In terms of being a boost for me and my career, it, unfortunately, added no value as would be have been expected from such insane climes. I still recall how on hearing that I had styled the president of my country in 2015, one of my professors came to class and asked, 'Why are you still here? You should be back home now working with your president.' But all that never happened because till this day I never got a single call from anyone or even those who contracted me for the gig for any form of acknowledgment or meeting with the president. So I won't truly say those have been career boosts for me in any way.
You've been married for eight years, but you were friends with your wife for five years before deciding to tie the knot. What lessons did you learn during that period and how did it shape the early and formative stages of your marriage?
Yes, I have been married for 8years now to the glory of God alone, but I cannot even recall any lessons learnt during those years. I am very economical with info that concerns my marriage.
Fatherhood is unlike any job on this earth and you recently welcomed your second child. As a father, how big are you on letting your children choose their paths in life?
I think as a father who had his way with choosing his career path, the best I can do is counsel and guide in a non-pushy way. What I hope to do is identify their natural abilities and leverage on those areas for them to build upon by aligning their day-to-day life along those paths.
What lesson did you learn from your father and intend to pass on to your kids?
My father is a national treasure. He would say this country never utilized him. He taught me and my siblings contentment, delayed gratification, and integrity in business.
Looking back, I would say my father was probably Japanese. He was so big on honour and not tarnishing the family name. These are MUST virtues I intend to pass on to the next generation.
It's been more than 20 plus years since you started wading through the fashion waters and I'm sure it hasn't been an easy feat staying relevant but during this period, who and which things served as inspiration while creating such elegantly distinctive designs?
Yes, it's been a little over two decades; if we are to even consider the years before getting into the university when I had started shopping for fellow teens, it's been longer. I used to buy Jeans, Chinos, and Tees for myself, but when any of my friends liked them and was willing to pay, I let them go. In terms of inspiration, I think we tend to mystify it because inspiration is all around us; we just have to look around us more often. But I can never rule out the experience I got from travelling. In my early days as a single man, I travelled a lot. I was bent on seeing the world and gathering knowledge from fashion capitals and districts around the world. This greatly inspired most of the things I did back then when nobody, and I mean 'Nobody' knew about the Men's Fashion space in Nigeria. One of such benefits was breaking the barriers of quality. OUCH was undoubtedly the foremost Nigerian Menswear brand that started crafting its suits and shoe designs in Italy. So why this is important and how it all adds up is that getting compliments about our quality from our Nigerian customers back then inspired me more to keep erring on the side of quality which in turn also inspired a generation of young men who got into the game.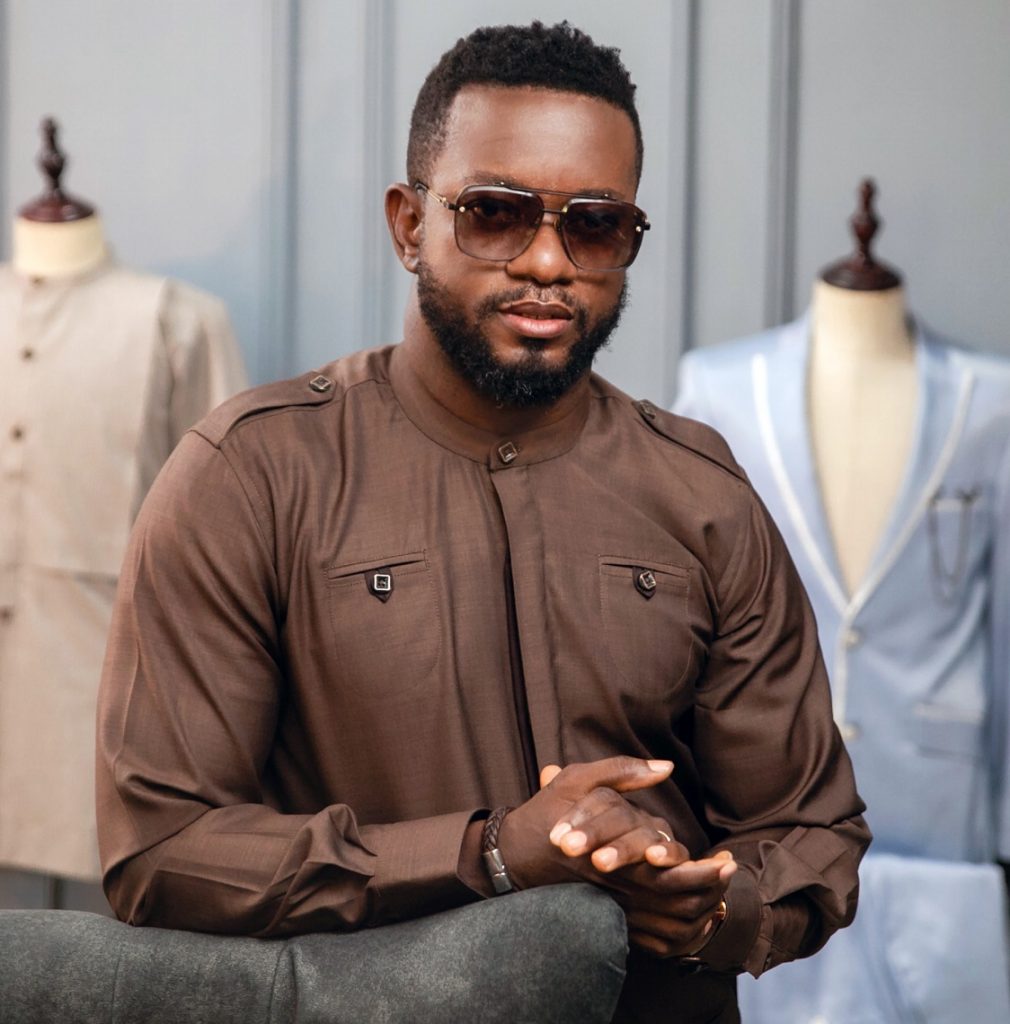 Ups and Downs are common in any and every profession but what according to you is your favourite part of being a fashion designer?
My favourite part of this whole script is the ability to express the creativity that God has deposited in every one of us. Giving life to an abstract idea and watching it become a reality and appreciated by humans.
What skills according to you are necessary for a successful fashion designer and how have those skills unconsciously or consciously made Uche Nnaji who he is today?
I may not be able to point to a particular skill as required, because I have realized that what works for A may not work for B, but one thing that I must say has been a common denominator is that you must believe in yourself and those ideas that you have; at least 70% convictions to proceed with because if you don't, how are you going to convince the five or fifty thousand people to invest in you and your services?
What are five essential items you can't go a day without?
I can't not brush my teeth a day. Take a bath and wear perfume. Friendly reminder guys, smell nice all the time. It's important. I can not do without eyewear and having one of my phones with me.
In terms of work ethics, what kind of ethics do you believe in and have been following while working with fashion?
My late father told me "Hard work kills nobody" and I've held on to that mantra till this day. I also believe in giving people value for their money, so I would not only exchange a new product as a replacement (even when it's been worn by the client) but I'd package it with an apology note. That's the reason I strongly believe that everyone deserves to get value for their money and it's by that ethos I've made it this far.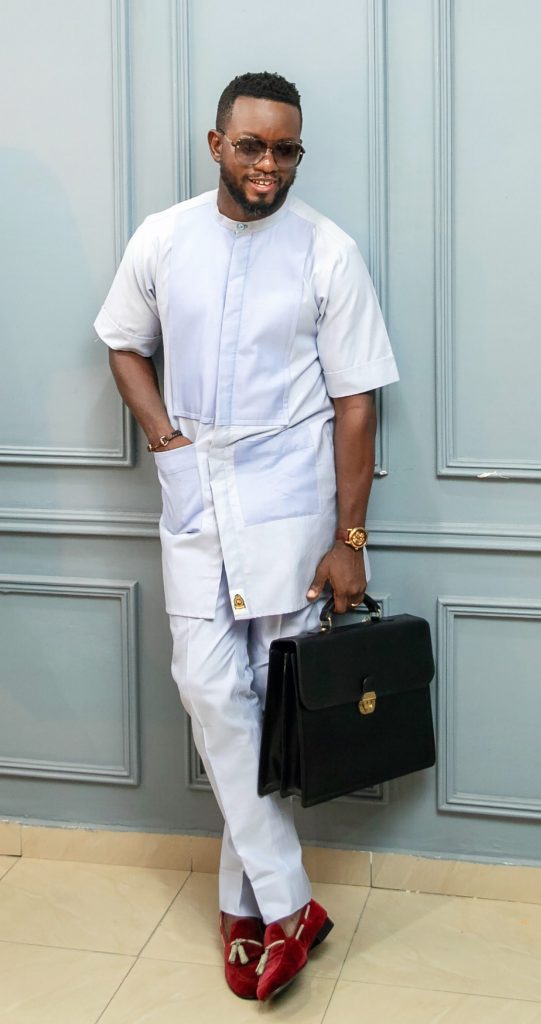 You lightly spoke about your father earlier. I'd like to talk about him a little bit. Can you tell us a bit about him?
As I had answered, my father was a gentleman par excellence. He dressed impeccably and was never one to envy or covet what belonged to another. Growing up and making money from music, my father always questioned me anytime he saw me wearing a new outfit. This was even with him knowing that I was making money, but he was also concerned that I hadn't derailed. Whenever a friend came to visit, he always asked, "Who is this your friend?" These days as long as the guy is showering gifts nobody really cares.
Do you have any DIY or fashion tips you learnt from him?
How to knot the necktie.
What do you consider the important facets of the fashion industry?
Production and marketing.
No person is a fountain of knowledge by himself. We all have our strengths and weaknesses. In your case, what would you say are your strengths working as a fashion entrepreneur and how have you worked around your weaknesses so it seems like you have none?
One of my strengths would be the understanding of colours and fabric. Those are two areas I believe I have been blessed with by God. As for my weaknesses, I try to downplay them and in most cases, I just outsource the job. For example, I am not a figures person, so I get an accountant to make me look as if I know something about that. People used to ask "How do you run so many stores?" My most common response is Teamwork.
Uche Nnaji, the CEO and owner of Ouch. What a run! You've accomplished things people only dream about. Do you feel like you've achieved all you can? Is retirement insight or are there seeds planted that will bear fruit in the immediate future?
Wow, I have? Well, thanks for those kind words. If you hadn't mentioned this I would have thought there was nothing to celebrate. Going by how effortless the new generation in the fashion space make it, you'd think it's a walk in the park. For the sake of not being too hard on myself, I would pat myself on the back and say, "Yes, we did build a brand that inspired a new generation of Africans to get into fashion." Have I achieved all there is to achieve? No. There's a lot more to achieve and still do while on this little planet called Earth. Talking about retirement, I sincerely hope I can take a step back from active duties at OUCH when I am 50-years-old.
Would you say your style bleeds into how you craft your fashion pieces?
Of course, it does. As creators, we are a projection of what's inside of us. I'm someone whose style quotient is a fusion of elegance and avant-garde. Those traits are evident in the way I have always played with straight lines, attention to detail, and also the ability to blend unusual colours.
Let's imagine another parallel universe when you didn't follow fashion's call. What would you have done aside from that?
Music would have been the other thing I would have naturally done. I was already singing and playing the bass guitar professionally. The money I made off my gigs went into funding my student lifestyle. I also saved up to start making clothes at school.
You come off as a man with a refined ear for good music. Tell me what's that song you can't help but lip sync to when it comes on?
Thanks for the compliments. Well, as a Baby Boomer, I grew up listening to Luther and Whitney Houston because my older siblings played them. As I grew older, however, I was sold on Boyz 2 Men. Play any of their songs and watch me worship.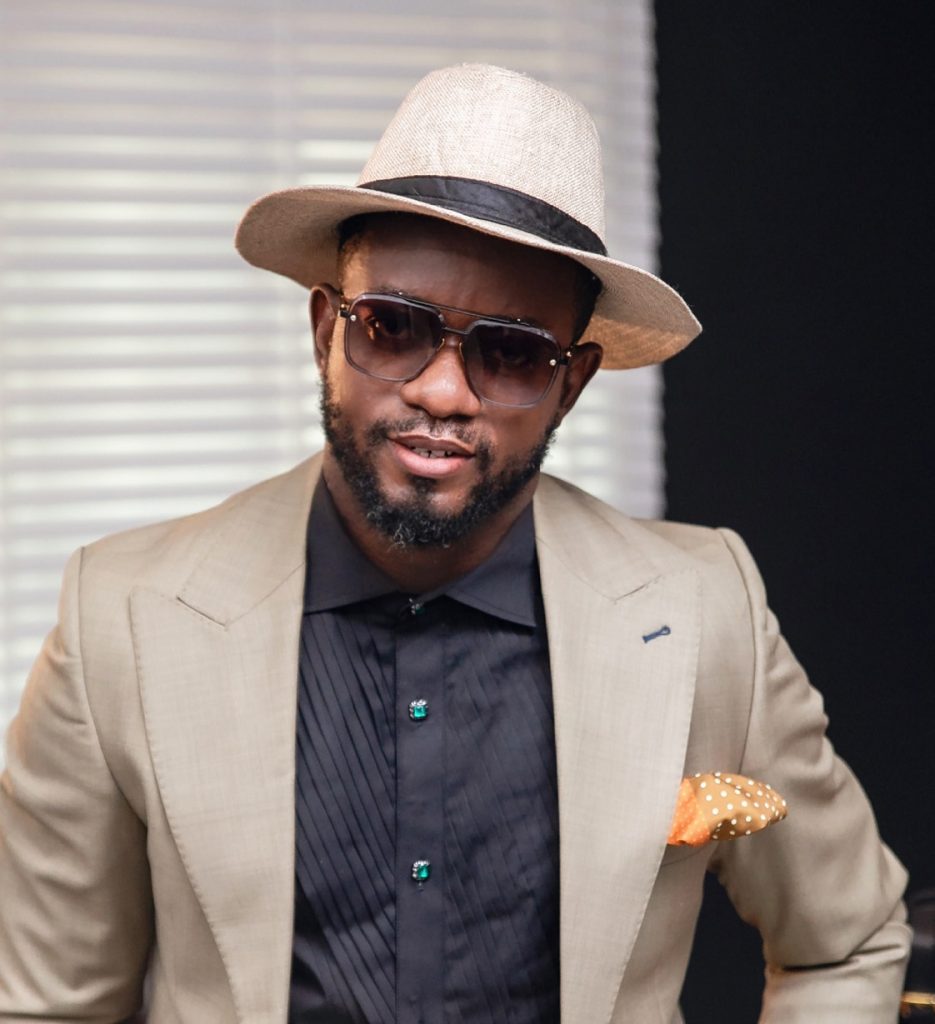 You love tennis, am I correct? If you could name the best three players amongst your friends who would they be?
You guys want to put me on the spot. I play with a few good men and most of them are private individuals. So for that reason, I would respect their privacy by not mentioning their names. But for the few that are public knowledge, I would mention Ayo Makun(AY), Tunde WearItAll and my son Timi Dakolowhose game has significantly improved recently. Noble Igwe is also a Tennis Junkie and wears you out when you play with him.
With whom have you had the toughest tennis game?
I would say my toughest game has been with Africa's best, Aruna Quadri. He came and played with us a few weeks back, gave me 8 points ahead, and still hit 11 before me.
What are those things you can't go a day without doing?
Quiet time with my maker and drinking water.