Dare To Dream: Anita Natacha Akide's Unrelenting Spirit
That one can be so many things at the same time and do well in all has consistently been proven by different individuals, and Anita Natacha Akide is one such individual. Despite being a business owner and a celebrity, the young serial entrepreneur forged ahead in mid-2023 to pursue her childhood dreams of being an On-Air Personality (OAP), serving as an inspiration that dreams are valid and shouldn't be given a timeline to be achieved. In an interview with TheWill DOWNTOWN's Ijeoma Ezeanyika, she explains how she skillfully balances being a brand owner, a celebrity, and a career woman.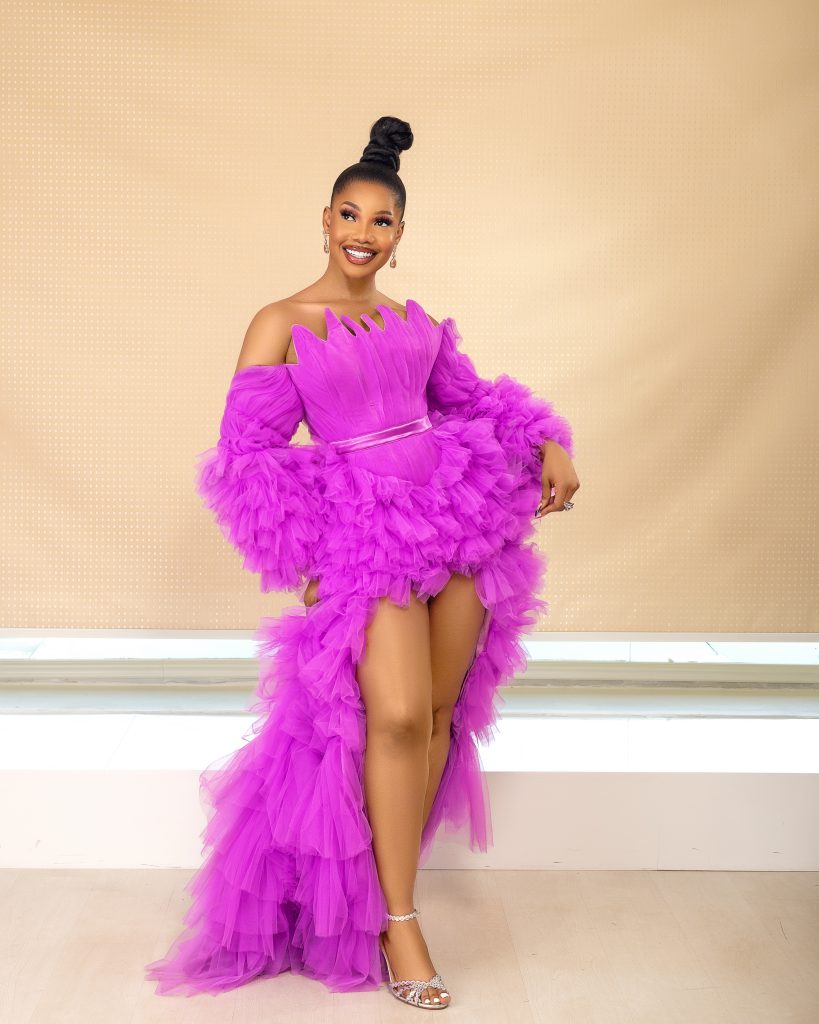 Who is Anita Natacha Akide, in the absence of the camera, outside being a brand owner and a celebrity?
In the absence of the cameras and the Internet, there is a very loving, friendly, kind, and family-oriented person. I love kids, I love and enjoy my own company. I love to have fun, but I mostly love working and just trying to make money. But in all, I'm a very sweet person.
You now work at Cool FM as an On-Air Personality. Is it something that has always been your goal, or has something else made you take on the job?
Well, you know, radio is very exciting. I mean, it's something I've always looked at, especially as a teenager and growing up. I'd always come back home from school and turn on the radio to listen to it and repeat after the OAPs, just stuff like that.
Radio has always been exciting for me, and I tried to get a job at Cool FM Port Harcourt once, way back in 2017 and got rejected. I didn't get the job, and then having to get this job offer was just great.
I love it. I love doing new things being a brand ambassador and business owner. It was entirely new doing this or transitioning into being an OAP.
You won't believe I've been doing radio for three months.
Have you had a moment that made you feel like quitting, and what is your highlight with the job so far?
No, I haven't had any moment where I felt like quitting because no challenge has ever totally thrown me off balance. There hasn't been anything that God has sent my way that I haven't been able to be good at or be great at. So, I think I'm doing great with managing and being amazing in the space so far. And with the highlight of the job, I would say it's showing up every Friday and just kicking it, interviewing personalities across Africa, speaking to listeners and perfecting my skills as an OAP.
We all know being a celebrity has its pros and cons. In your job as an OAP, has your position as a celebrity impacted it positively or negatively or both?
Definitely positively. As said earlier, I interact with some amazing people, and the listeners also get introduced to them. I also get to meet people in the real world who tell me they'd like to be on The Big Friday Show with Tacha. Many people know me as a reality TV star, so it's been a nice transition for me.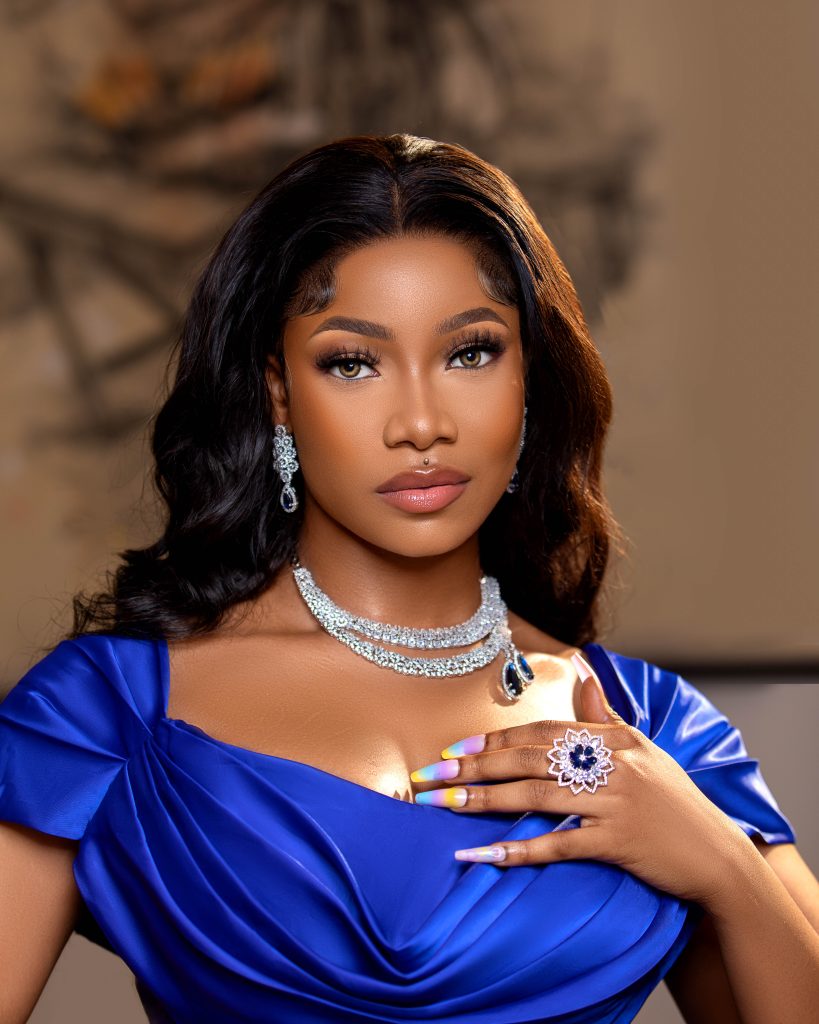 What is your brand, Everything Tacha truly about, and is there anything we should anticipate?
Everything Tacha is an online store for everybody, both men and women.
Everything Tacha sells essentials you need in your day-to-day activity and life, including home essentials and office essentials.
And I came up with that name, Everything Tacha, because I did not see what I cannot sell. Currently, we sell laser hair removal, power banks, air pods, speakers, and so much more. I had to make it affordable because of people like me who are into simplicity. So, it's a brand worth every penny and a store where Nigerians can shop, from my pink lip kits to power banks to our bracelets to our face masks.
There are a lot of products, and it's something that you should try and check out.
Is "NLNT89" a different brand from Everything Tacha?
Yes, definitely. It means No Leave, No Transfer 89. I spent 89 days in one of the reality shows that I was in. And no, leave, no transfer was just like a very strong slogan I had to come up with from the reality show. I just wanted to give my fans something to love and be excited about. I'm just that person who loves diversity, and I love to explore new things. NLNT89 is an activewear brand that sells apparel, from clothes that cater to all sizes to sunglasses, water bottles, and much more.
How did your fame from the Big Brother Naija reality show influence your brand and the person we know as Anita Natacha Akide today?
I was already a very big social media influencer before entering the house. The Big Brother platform added to my fame, and I could utilise every opportunity thrown at me and make the best out of it. Even though the same show almost broke me. But you know how the saying goes: If God be for you, who can be against you?
With prayers and just understanding where I'm coming from and knowing that everything that I'm having right now I envisioned it from years ago and everything I'm enjoying right now or that I constantly do have is as a result of constant, constant years of hard work and consistency and basically trying out new things and always giving your audience something to talk about, something to smile about and something to be happy about.
Your fans anticipated your participation in the recently concluded Big Brother Naija All-Stars season. Is there something we should know about why you were not in the house?
Not all my fans because some are happy that I wasn't in the house, and secondly, as I've always said, my price went up.
The Tacha of 2019 and the Tacha of 2023 are not the same. I'm a serial entrepreneur with many businesses, and I'm an ambassador to certain brands.
Some specific deliverables and obligations must come through for me, plus I am constantly getting back-to-back bookings from brands. To leave all of this and then go on a show where I'm going to get paid peanuts isn't worth it. I'm enjoying my work at Cool FM every Friday, and I won't leave my fans hanging. In my opinion, the show is really for, let's say, people who probably do not utilise their first chances, and honestly, to just be fair, I do not fall into that category.
Which housemate were you rooting for to win in this Big Brother Naija season, and why?
No one in particular.
Are there career paths you would love to pursue if the opportunity comes, and why?
Acting definitely. I've been in about five movies, and I still have more auditions and more movie roles coming up. I'm currently one of the biggest brand ambassadors. I run a business, I create content, and I can travel whenever I want to travel. Yeah, I think I'm really enjoying life, though, and there's no career path I love to do that I'm probably not currently doing. Let's see, you never know what life throws at you, and we just keep learning and trying out new things.
What advice would you love to leave with youths on the verge of giving up on their dreams?
Your feelings are valid. Feeling like giving up means you still have a small amount of motivation to carry on. As someone who was once in that position, I'd advise them to measure where they are now compared to where they were in the past. The growth, no matter how small, shows their dreams are still valid. Build a solid foundation, block out the noise from naysayers and enjoy the ride. I am still on the verge of fulfilling my dreams, but with every new chapter comes new challenges and obstacles, so you must be ready to use what you've learnt so far to keep pushing. Lastly, STAY PRAYERFUL.
Is there anything from you we should be on the lookout for?
YES! I am about to be on your screens a lot more. I have about five movies on the horizon.
I am fully immersing myself in Nollywood, building new connections in the hopes of becoming a Nollywood icon one day.
How far do you wish to go with being an OAP?
That's an amazing question. Being an OAP has taught me a lot about myself and the industry. I wish to continue The Big Friday Show with Tacha for a very long time, host more shows at home and abroad, and mentor anyone who wishes to become an On-Air Personality.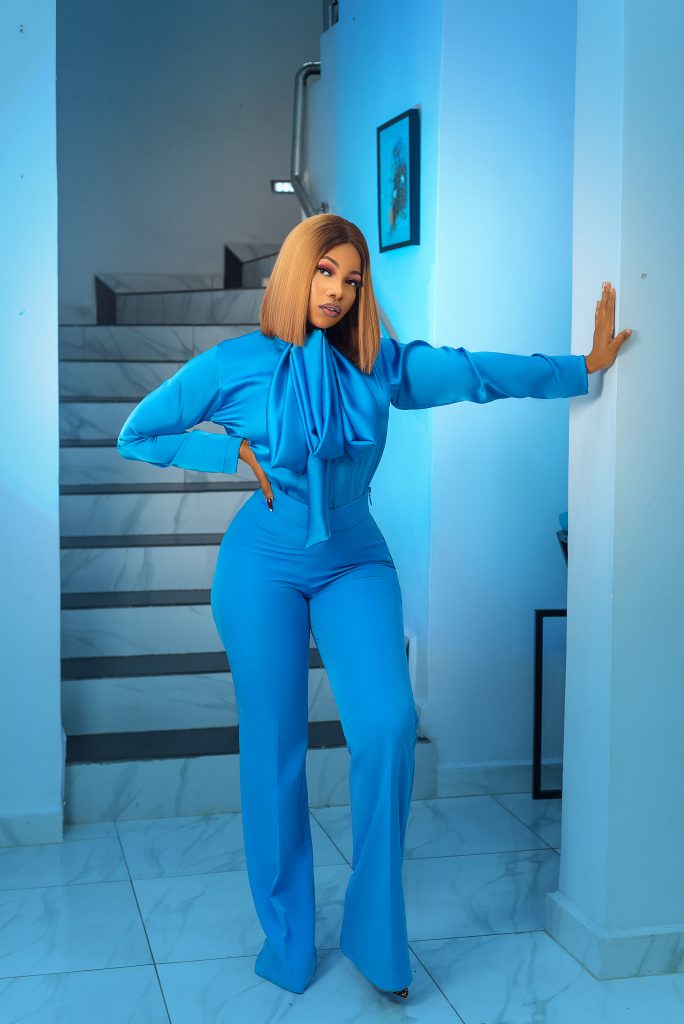 Which do you enjoy more, being an OAP or brand owner?
I love working out; it helps clear my mind, and with every opportunity I have, I work out. I enjoy charity and giving back; travelling is also up there for me, and I wish to explore more countries in due time.
Who has been your favourite guest on the big Friday show so far, and why?
This is very hard because I've loved speaking with all of them. I have had artists, influencers, skit makers, and reality TV stars. Each guest has brought out a different side of me as an OAP.
Have you had any guests you regretted inviting to the station, and why?
Not at all. The diversity in guests has made the show very dynamic, and I look forward to every Friday now because of it.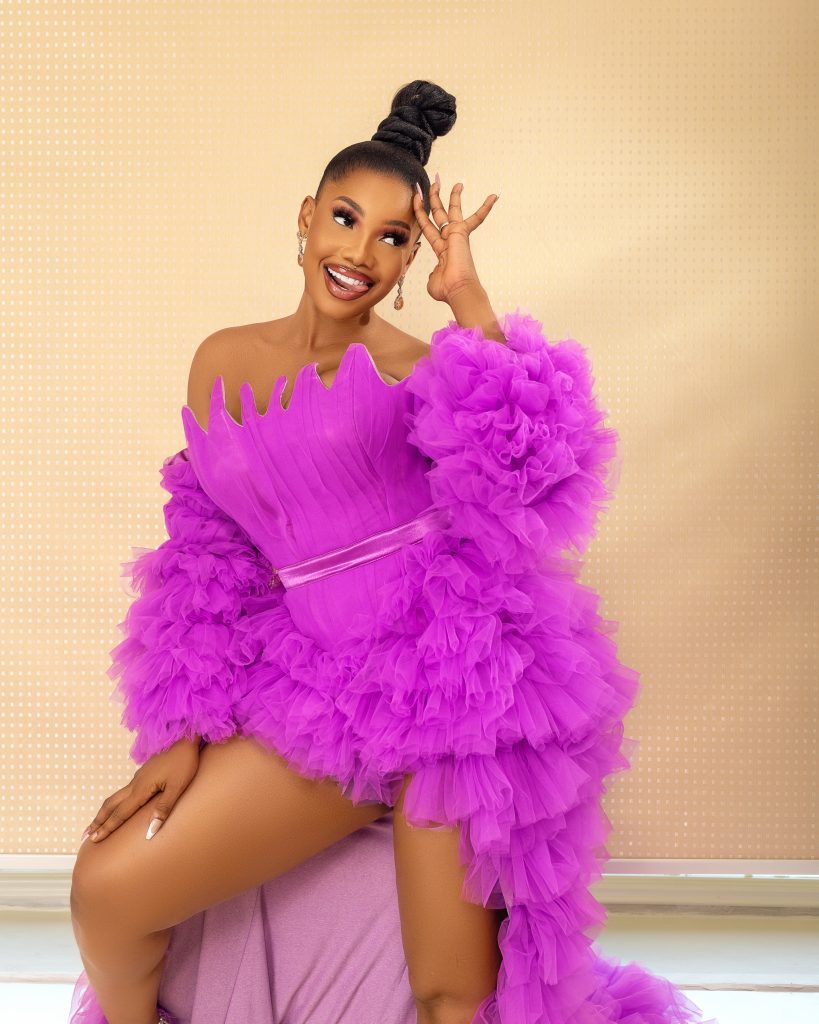 Has your presence at Cool FM taken the station a step higher?
Absolutely. CoolFM is the first radio station in Nigeria to have a reality TV star as an OAP. This is something no one ever thought would happen.
I have had great feedback from management, and the show has had two major sponsors, Smirnoff and Schweppes, with more to come.
In the outside world, I have people, including celebrities, coming up to me and letting me know they love and listen to the show.
What is the backstory of how the brand Everything Tacha came into existence?
I started Everything Tacha in 2017, a period where I saw a huge market for the average Nigerian, both men and women, who need cost-effective day-to-day essentials. The brand started with basic beauty products, adornments, electrical appliances, and more.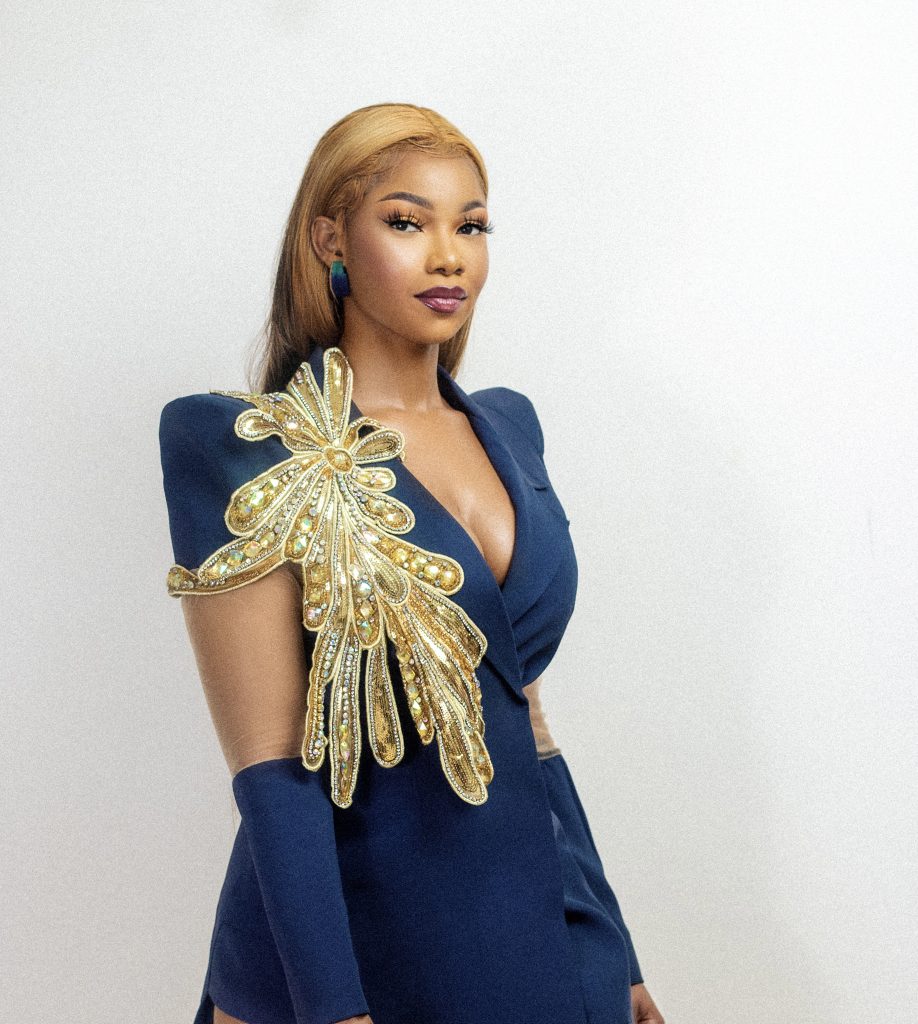 I initially marketed to my friends, university students and online customers. With the growth in sales came product development, and now Everything Tacha has products such as power banks, portable speakers, AirPods, eyelashes, contact lenses, wireless microphones, and so much more.
If you were given a chance to start life all over, what is that one decision you made in this life that you wouldn't make again?
To be quite honest, every decision I've taken has been for my growth and finding my purpose. I'd say I wouldn't want to have it any different.