Showcasing the Ultimate Fashion Experience: GTCO Fashion Weekend 2023
Fashion and style aficionados globally can anticipate another chance to witness exceptional fashion showcases at the 2023 Guaranty Trust (GTCO) Fashion Weekend set to take place on November 11-12, 2023 at the GTCentre, Plot 1 Water Corporation Drive, Oniru, Lagos.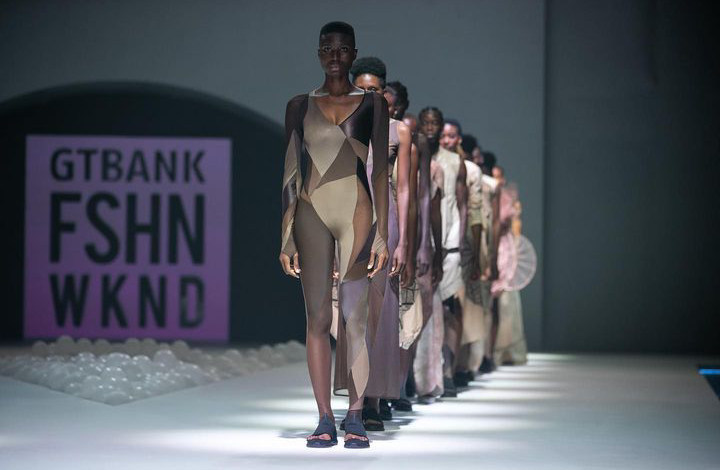 The Guaranty Trust Fashion Weekend is a consumer-focused fair and free business platform created to highlight Africa's fashion industry's vibrant enterprise while showcasing the best of the continent's fashion to a worldwide audience.
Since its founding in 2016, The Guaranty Trust Fashion Weekend has become one of the continent's top platforms for exhibiting Africa's Finest and encouraging genuine trade for local fashion industry enterprises.
In addition to giving hundreds of indigenous small fashion businesses a chance to grow their online presence, reach new markets, and position their businesses for sustainable growth, the two-day event will feature fashion leaders and industry experts from around the globe.
The Guaranty Trust Fashion Weekend in 2023 will offer cutting-edge fashion retail experiences in addition to a series of online masterclasses led by well-known fashion industry professionals, such as Jourdan Dunn, Julie Wilson, Sergio Hudson, Sir Jon, and Jawara Wauchope. The masterclasses are a "must-attend" for business owners and fashion fans alike, and they've been designed to provide the same level of engagement and content as in past years through interactive webinars that will concentrate on discovering fresh and innovative approaches to creating and maintaining fashion brands now and in the future.
Additionally, the runway show will remain a feature of GTCO Fashion Weekend in 2023. The runway show, created with today's world in mind, will showcase an array of daring and captivating design statements from Africa's Best Design Brands.
They have hosted over 700,000 fashion enthusiasts, 410 small business owners, and 69 leaders from 13 different countries in the fashion industry over the years. Along with a carefully selected craft and fabric market, they have also presented 19 fashion presentations, 39 masterclasses, and 45 runway shows.
According to Segun Agbaje, Group Chief Executive Officer of Guaranty Trust Holding Company Plc, "Fashion is not just about making items of clothing or style accessories; it is about exploring feelings and channelling creative expressions to create experiences that resonate with various buyers across different markets. The GTCO Fashion Weekend is constantly evolving to reflect the rapid growth of the global fashion industry in terms of size and sophistication as we continue to draw on the endless possibilities in fashion retail to create better outcomes for individuals, indigenous businesses, and our communities."
Agbaje further said: "The landscape for fashion design is always shifting; so too are the needs of consumers. The 2023 GTCO Fashion Weekend provides a unique opportunity for local fashion retailers to seize on emerging trends and buyers' preferences to reposition their businesses and thrive amidst the uncertainties and complexities of the future."
The GTCO Fashion Weekend is one of Guaranty Trust Bank's primary platforms for "Promoting Enterprise," mainly to assist the native creative sector and its expanding retail and SME clientele.