Delish Brunch Recipe Ideas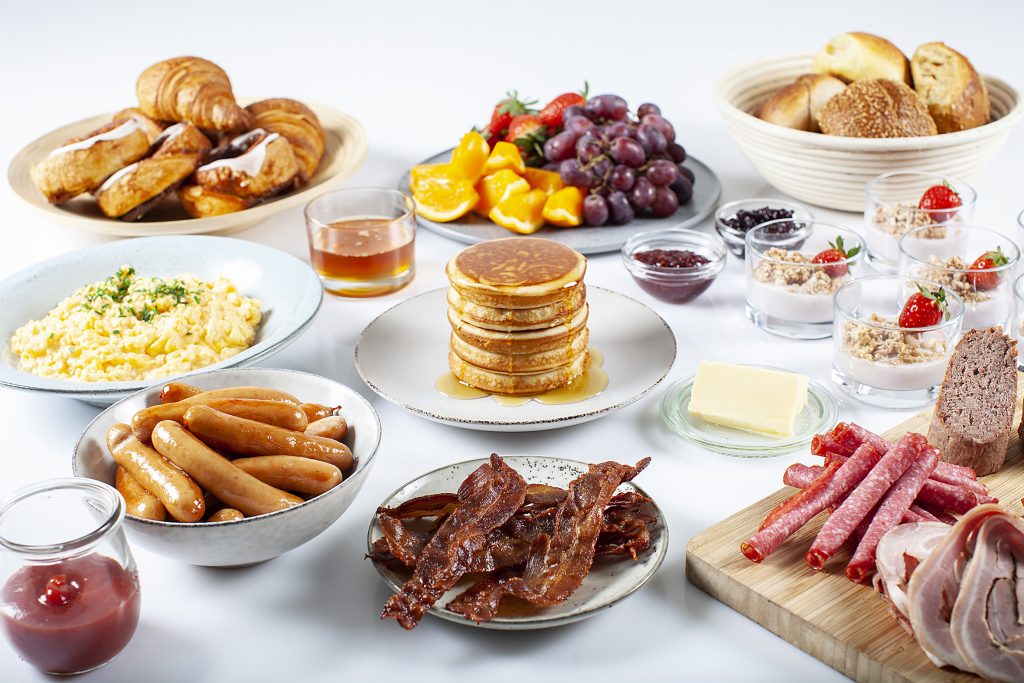 Is there anything better than weekends that begin with a delicious brunch? Brunch is the perfect combination of breakfast and lunch. At the brunch table, anything goes, so you can either opt for a savoury fare or seek to satisfy your sweet tooth. It has always been a staple to host brunch for a family get-together or invite neighbours for homemade biscuits and jam. Brunch is a chance to slow down every weekend and get together with family or friends to enjoy a light-hearted, unhurried meal. Here are two amazing brunch recipe ideas to try out this weekend or next.
Buttermilk Waffles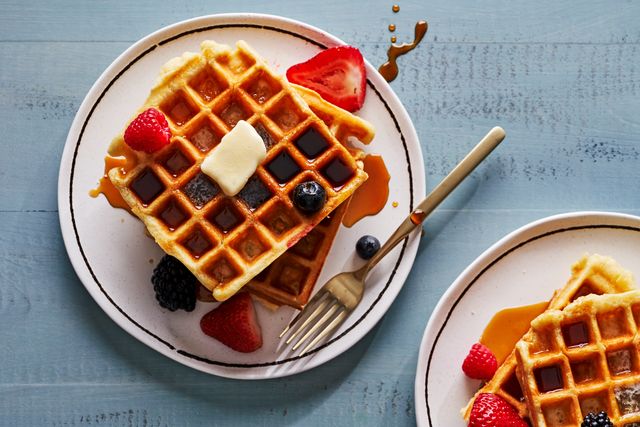 A batch of tender buttermilk waffles topped with pats of melty butter and pools of maple syrup is an excellent way to start your day. The waffles will fill your kitchen with the delicious fragrance of vanilla-scented batter, making it an aromatic haven.
Ingredients
2cups all-purpose flour
1tbsp Granulated sugar
2tsp Baking powder
1tsp Baking soda
1/2tsp Kosher salt
2 Eggs
2cups Buttermilk (shaken)
1/2cup Butter (melted, plus softened butter for serving)
Cooking spray
Maple syrup and sliced fresh fruit (for serving)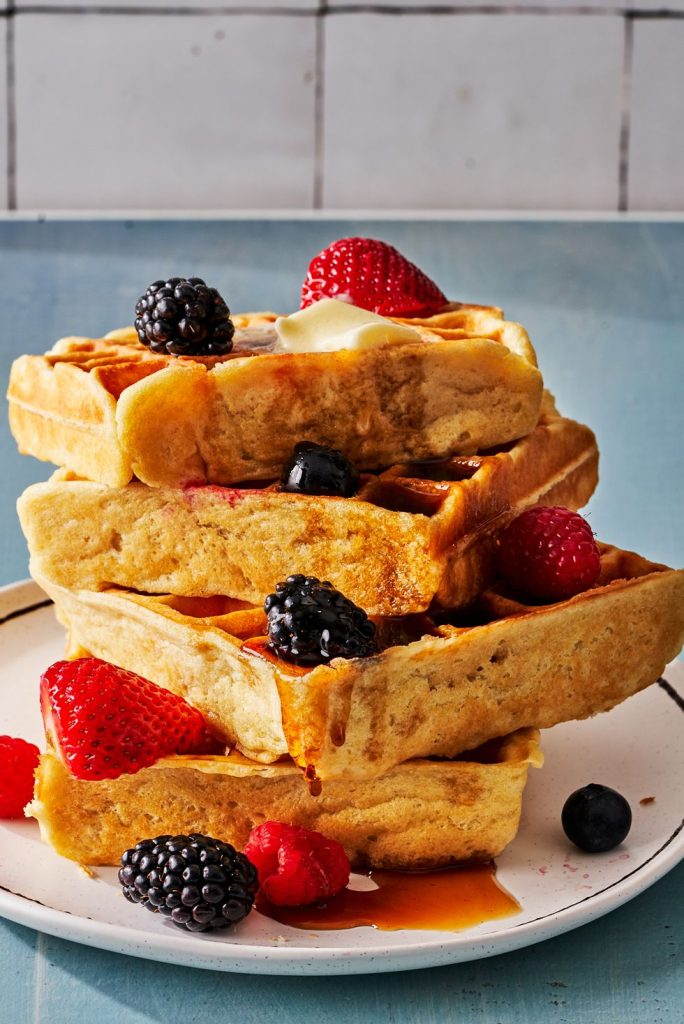 Directions
Step 1
Whisk flour, granulated sugar, baking powder, baking soda, and salt in a large bowl.
Step 2
Whisk the eggs, buttermilk, and melted butter in a medium bowl. Then fold into the dry ingredients until just incorporated – do not overmix.
Step 3
Apply cooking spray over a preheated waffle iron. Then, in the middle of the iron, pour 1/2 cup of batter. Cover and cook until golden. Transfer the waffle to a plate and repeat until the batter is exhausted.
Step 4
Serve waffles hot topped with softened butter, syrup, and fruit.
Cheesy Croissant Casserole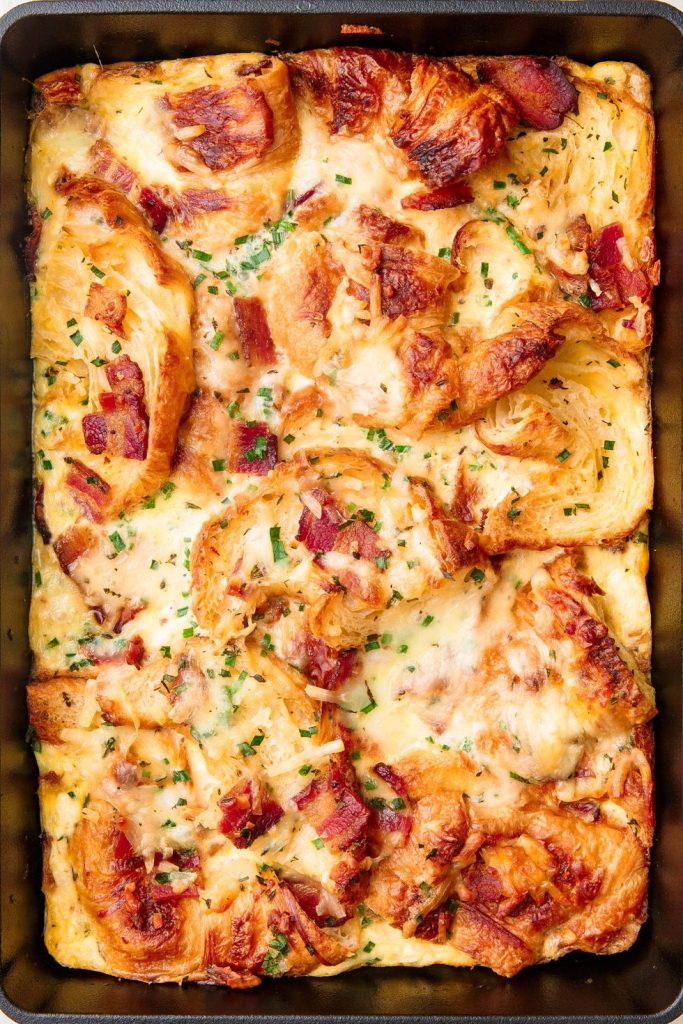 What makes this dish special? Well, it is the delicious contrast between the crispy, flaky edges of the croissant and the soft, cheesy middle.
Ingredients
6 Large croissants, quartered
6 Slices bacon
8 Eggs
3cups Milk (preferably whole)
1cup Heavy cream
2tbsp Finely chopped chives
2tsp Chopped thyme leaves
Kosher salt
Freshly ground black pepper
Pinch cayenne
1cup Shredded Gruyère (divided)
1cup Shredded mozzarella (divided)
Butter (for pan)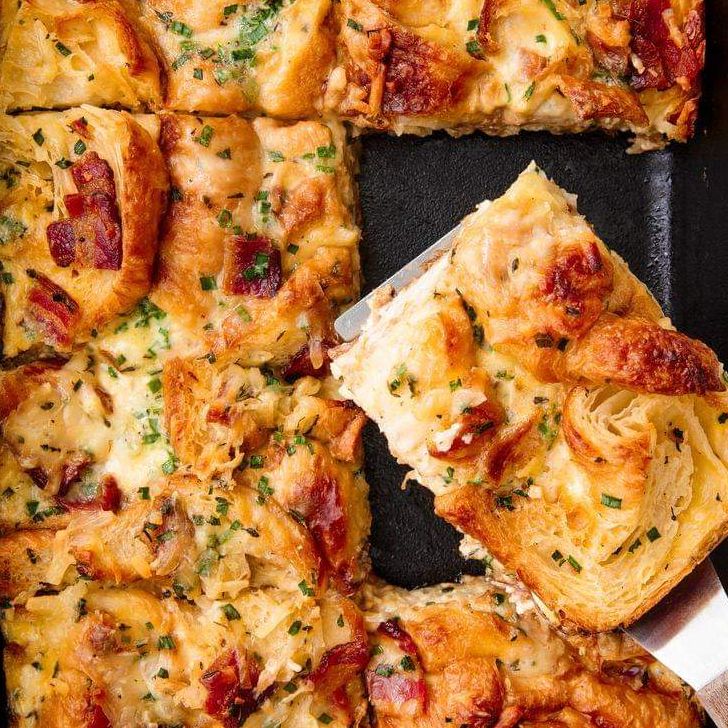 Directions
Step 1
Preheat oven to 450°. Then, spread croissants on a large baking sheet, cut side up, and bake until golden brown.
Step 2
Over medium heat, cook bacon for 8 minutes until crispy in a large skillet. Drain bacon on a paper towel-lined plate, then chop it into bite-size pieces.
Step 3
Whisk together eggs, milk, heavy cream, chives and thyme. Then season with salt, pepper, and cayenne, and stir in about ¾ cup gruyère and ¾ cup mozzarella.
Step 4
Lightly butter a baking dish. Scatter croissants and cooked bacon into the baking dish, then pour the egg mixture on top. Press down gently on croissants to ensure they're fully soaked in the mixture. (If you have time, refrigerate for 30 minutes up to overnight.)
Step 5
When you're ready to bake the casserole, preheat the oven to 350°. Then, with the remaining cheeses, top the casserole. Bake until golden, for about 45 minutes. Garnish with more chives and serve warm.