Into The Vivacious World Of Fast-rising LIQUOROSE
Before entering the much-coveted Big Brother Naija reality television show as a contestant, the sixth season first runner-up, Roseline Afije, fondly called Liquorose, had a view of the world that projected chronic pessimism which sadly caused her to miss out on opportunities. The unexpected involvement in the house after a few attempts to get in was the simple elixir that was needed to wean her off the shortage of a will to confront challenges. As soon as she started to make an effort, lots of triumphs came through in the form of several shocking victories during the show. They have inspired Liquorose to renew a belief in herself. Now, she is toeing the line of celebrities who enjoy the exclusive privilege of gracing radio shows, ponderous newsrooms, and evening mixers as a VIP guest. She is charged up and wants equal shots of the same energy that launched her into fame to be delivered to a love-struck army of supporters. DOWNTOWN's Ayodele Johnson and Kehinde Fagbulé had a conversation with the Big Brother Naija season 6 housemate, about returning to school, fame, and her relationship with Emmanuel.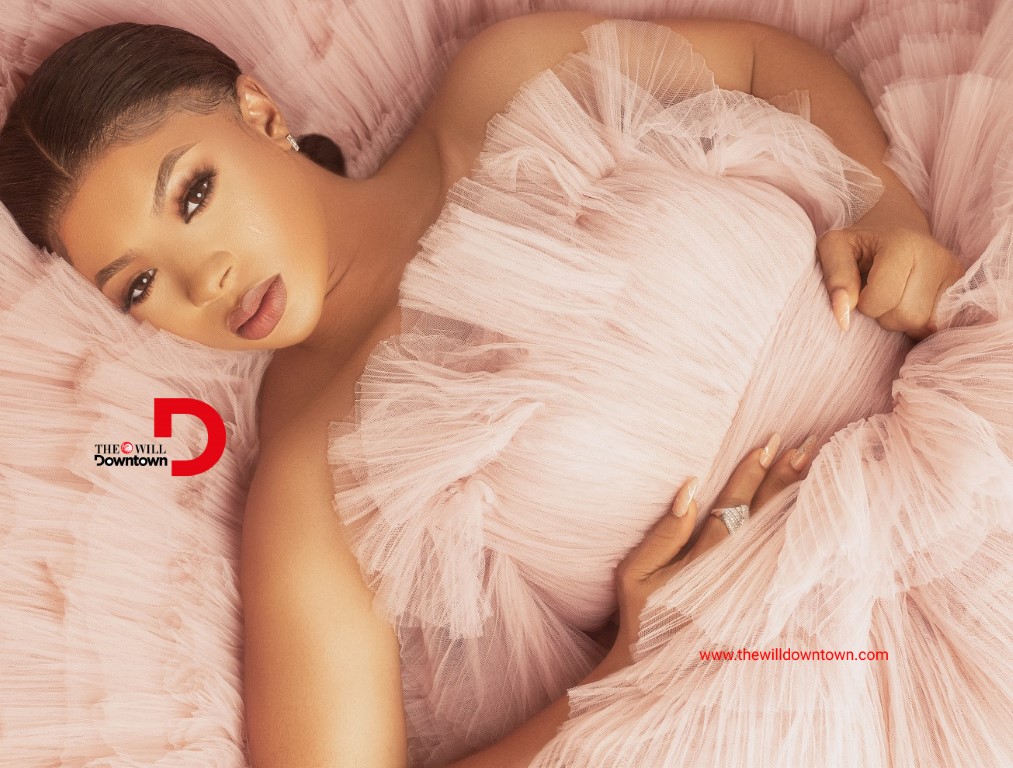 What are your thoughts on the dance industry? Is there a recognised community that you know of?
The dance industry is booming right now; we have one in Nigeria, with a head office in Abuja, and it's growing by the day. It's a big deal that they have their own audience who enjoys their dances and is willing to dance with them on social media.
How did you come about your name?
As I said in the house, I'm quite a shy person but with the name Liquorose, my shyness goes away. So, Liquorose is my alter ego. I am more energetic in my liqurose element because that is what helps with my dancing and general lifestyle. Just like my mom said, 'shame no dey catch drink', and this is what Liquour represents.
There are more video vixens than there are trained dancers. How would you describe the relationship between both professions?
Video vixens are dancers because to be a vixen, you must be a dancer or have a basic understanding of how to dance. You must move your body to express the song. A professional dancer, on the other hand, is someone who dances on stage and choreographs dances, among other things. She's nothing like a video vixen. A model, on the other hand, is a person who leads by example or who demonstrates the beauty of an art or fashion. As such, a video vixen might not be a professional dancer, but dancing is a prerequisite to be a video vixen.
Who are the people you look up to?
God and my father are the two people I look up to. Something about my father inspires me greatly.
What motivates you?
I forge ahead because I'm energized by my tenacity. I mean, I understand where I'm coming from, where I'm looking to move, what I'm leaving behind, and why returning to my past isn't such a good idea.
What will be your dream performance?
My ideal performance would be at the Grammys, which would not only be huge, but also extremely cool
Where are things with Emmanuel right now?
We are cool. Everything is good.
What's your average day like?
I was working with my girls before going into the house – generally working, and getting something to eat at intervals. It's the same routine right now, but with a little more panache, because I'm still working until 2.0. I barely have time to do things for myself, such as binge watch Netflix. But, to be honest, I'm completely enamored with the drastic change.
Did you play with a strategy in the house? What do you think you could've done to win?
In the house, I didn't play a strategy; in fact, there was really no game plan or strategy. What you saw in the house was me being myself, a hundred percent genuine, to put it that way.
Do you have any advice for aspiring dancers?
Just keep being yourself, keep going; there is definitely a light at the end of the tunnel, or, to put it another way, keep doing what you're doing as long as you're aware of the possibility of making progress toward your goals. Most importantly, kindly shrug off any unkind remarks made about you. Take a step back and shrug it off your shoulders. Because you have to pick yourself up a hundred times and affirm that you're the real deal for those who would make negative remarks about you!
As a young girl, when you were asked what career you'd want to pursue when you got older, was dance your first answer? If yes, why dance? If not, what happened and how did a career in dance come into the picture?
Oh, my goodness! I was very interested in law because I aspired to be a lawyer. I'd look back at the kid I was and laugh heartily now, because my life has transitioned. So, what happened? Things changed when I realized I needed to step up my daily grind and stay calm.
Coming into the Big Brother house, You had a substantial amount of followership and devotees, what difference would you say that made to your rather lengthy run in the house?
Yes, I had a fan base before having entered the Big Brother house, but I was beginning to think that was one of the reasons why people might not vote for me until the very last day. I was afraid that the public would think I wasn't good enough or fit to serve, or 'that she might leave the house early.' I considered the possibility that the housemates would see me as a competitor and thus put me up for eviction. I actually expected to have the place to myself while I was there. But it was all a figment of my imagination.
You racked up quite a few monies from sponsors during the show despite not ending up as the winner. How much did those victories mean to you in the house and after not ending up as the victor?
Every task I completed meant a lot to me, especially the ones I won, and I'm grateful I was able to undertake them.
As far as mental health goes, staying in a house with 23 people must have taken a toll on you psychologically.
How hard was it to deal with all the drama and since you've come out have you taken the opportunity to recoup and prepare mentally for the ride that is fame?
So far, staying in the house and even outside the house has been a positive experience. But in terms of mental health, I'm fine.
What do you imagine awaits you in your new, celebrated partnership in the PR industry?
To begin with, the primary objective of collaborative relationships, is to reach the public, to enhance the quality of service of these brands including myself and, to initiate a unique prospect.
Almost everyone enjoys hearing about Liquorose's collaborations with well-known brands. It enables us to see that our goals are attainable. However, I can only imagine exquisite splendor; after all, the day only gets better.
Are you finding that it is difficult to manage your public life?
It's not challenging at all. I understand the desire to be in the spotlight, but I also understand that being diplomatic makes it easier.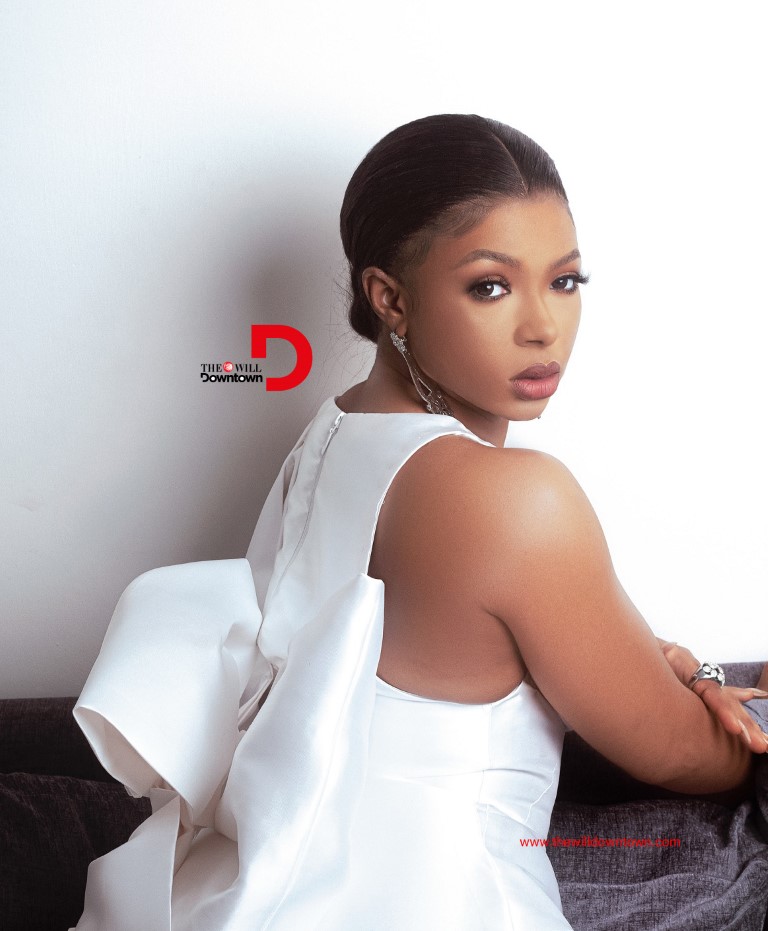 What has travelling to other parts of the African continent taught you about your position in the world?
You know there's love in Nigeria, and then you travel to other African countries and experience it; it's warm, beautiful, and truly amazing. I was blown away! These experiences have taught me to remain true to myself.
How do you feel about the pressure from fans concerning romance?
There isn't any romantic pressure!
Did your skydiving experience instil a new perspective in you about the planet we live on?
Yes, seeing the world through the eyes of a bird gave me a new perspective. Finally, my skydiving adventure instilled courage and confidence in me. Although I acquired that from my stay at the Big Brother house, I tell myself that if I can skydive, I can do anything in the world. Gosh! Africa is a stunning continent.
Do you imagine that you now have the financial stability that prompted you to join Big Brother?
As it is a new dawn for me, financial stability has just begun. It will continue, and I can feel all the good things coming, even though they are already here.
You have fans in Ukraine – are you global now?
Well you have it! I'm global, I'm global baby! Whoop!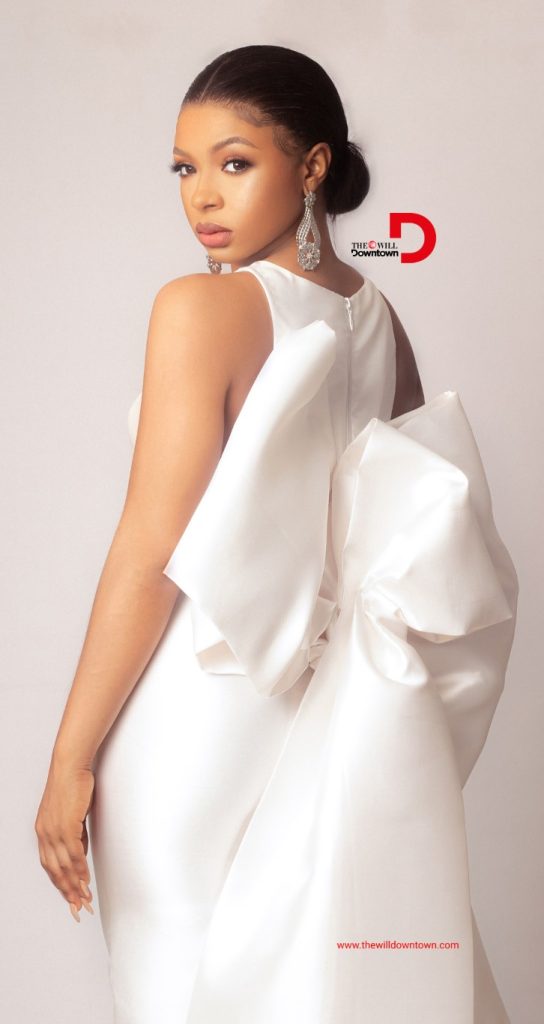 Cover Story Images by Gift Eghator @graphedbyblue
Dresses by Stella Emami @firstladyng
Make up by Eghorodge Edirin Sophia @didysignature
Hairstylists Glory Godwin @braidwithglory247 & Akeem Akinkunmi @akcandy
Styled by Ezeonye Ozichukwu @wear.it.like.ozic
Creative Direction The Editor, Onah Nwachukwu @onahluciaa
Water-pearl veil by Dorcas Kadiri @afrique_kod