Technologically Abled
Whether it's flying cars, solar-powered roads, or live size Tesla robots, it's safe to say that what we tagged as "film tricks" in movies we watched growing up are looking less like tricks and more like reality.
However, It's not always about the huge technological feats but the little ones. Those things matter and improve the chance of people who are naturally or biologically disabled.
In the spirit of the Tokyo 2020 Paralympics, here are some of those little technological enhancements.
Oticon More
This device could easily pass as a piece of highly sophisticated earbuds by onlookers which is good news for people with mild to severe hearing limitations.
Based on 12 million sounds taken from the real world, Oticon More adapts to your hearing to optimize performance. It stands as the world's first hearing aid with an onboard deep-learning neural network.
Oticon's intelligent technology platform, BrainHearing, delivers 30% more sound to the brain and 15% better speech understanding.
RUNNING PROSTHETIC
Built from components that include carbon fibre springs and a 3S80 mechanical joint that mimics the human knee, users can partake in races or go out for a casual morning jog. A lot of these types of products will be used by athletes at this year's Tokyo Paralympics.
TEK RMD
Paraplegics and other walking disabilities can gain upright mobility, greater accessibility, and a new perspective with the TEK Robotic Mobilization Device (RMD).
SAM Suit Exoskeleton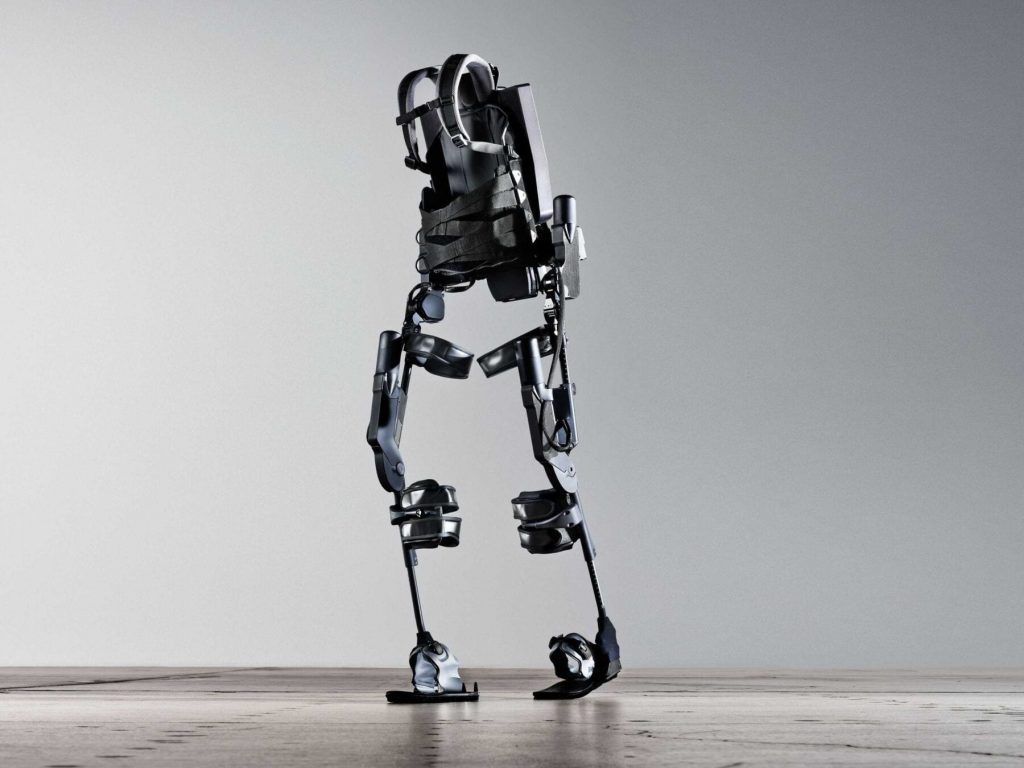 Tech company Arrow and paralysed F1 race car driver Sam Schmidt are working on the SAM suit. It's an exoskeleton that would help quadriplegic patients like Sam.
The suit will make movements like standing and walking possible but there'll be the need for an assistant. In Sam's case, he can walk slowly with assistance and drive as well.
Nike FlyEase
These hand-free sneakers require no stress when getting into them. Just slide your foot in and they stretch and adjust to accommodate your foot snuggly.
The WeWalk Walking Cane
Walking canes just got smarter. As opposed to a regular walking cane, The WeWalk is an innovative spin on walking canes. It employs ultrasonic object detection to spot hazards as well as objects at waist height. When connected to a smartphone, the voice assistant can also answer location questions.
The Sony X GiveVision SightPlus 2
As part of a new era of VR and augmented reality, GiveVision and Sony have teamed up for a new version of Sightplus glasses that simulates human vision in near-real-time. The glasses would have 100 degrees of field of view. Impressive technology for the blind.
Motorised Wheelchairs
Since these power wheelchairs were released, they've been the go-to option compared to self-propelled or manual wheelchairs. With little to no assistance, this chair is highly maneuverable on whatever terrain- as long as they are charged that is.