The Benefits of Adding Glycolic Acid To Your Beauty Routine
More and more people are embracing chemical peels over traditional exfoliators. If you are one of those beauty enthusiasts who have tried a chemical peel at a dermatologist's office or at home, then you probably know about glycolic acid. It is catergorised under the alpha hydroxy acids (AHAs) family. While it is very popular for your face care regimen, it also works wonders on the rest of your body. It tackles an array of skin concerns on the body including brightening dull skin and smoothing it. And what's more? Some of them are mild enough for everyday use.
WHAT IS GLYCOLIC ACID?
Glycolic acid is a water-soluble alpha hydroxy acid (AHA), and as you may already know, alpha hydroxy acids are derived from milk, citrus and sugar cane. It is a chemical exfoliating ingredient that has the smallest molecules of all the AHAs and so effectively penetrates the skin's surface (the epidermis).
HOW IT WORKS ON THE FACE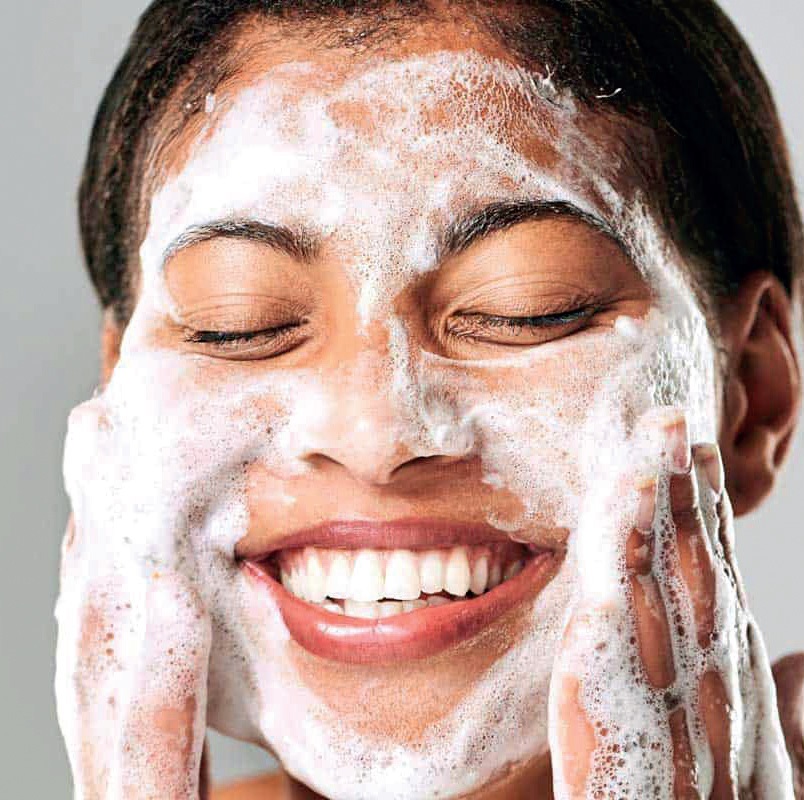 The process works by loosening the bonds (a glue-like substance known as desmosome that holds dead skin together) to reveal fresh skin. It's important to note that although you won't see your skin exfoliating, you'll later notice smoother, more radiant skin. It has even been known to stimulate collagen production at certain concentrations.
In-office glycolic acid peels mostly have a high concentration of about 30-40 percent glycolic in them, and so are used to address dullness, hyperpigmentation, fine lines, and mild scarring. At-home formulas on the other hands, although work to also reveal brighter skin, have a less concentration of about five-eight percent glycolic acid in them.
HOW IT WORKS ON THE BODY
The amazing thing about glycolic acid is that it works the same magic it does for the face on the body. It performs the same function as gently exfoliating and removing dead skin. You might think that because using glycolic acid removes surface cells, therefore it will thin out your skin, but on the contrary, it actually helps make your skin plumper. Chemical exfoliants in general, help to loosen and remove built-up dead skin so that your moisturiser can penetrate better into your skin. So you see, products with glycolic acid are perfect for treating dry, itchy skin.
A lot of the products we use such as soap are alkaline and as such, alter the natural pH of the skin, which is between 4.7 to 5.7. Using an acid-based product will help neutralize the alkalinity of such products.
WHEN IS IT TOO MUCH?
These days, many people, in a bid to create flawless skin over-exfoliate. You find that they practice a routine that consists of using exfoliating cleansers followed by exfoliating acid toners, acid serums, and scrubs. Unfortunately, this only makes the skin worse.
Generally, the percentage of active acid permitted in any at-home product should not exceed 10 percent. That said, with that percentage strength, you only need to do an acid treatment once a week. It is important to note when searching for the right glycolic acid product for your skin, that it's not necessarily only about the percentage of acid in it. Bear in mind that the higher the acid concentration and lower the pH, the faster the shedding of dead skin.
HOW TO USE IT ON THE BODY
When it comes to using glycolic acid on the body, it basically works to improve skin tone and texture, smooth dry skin, unclog pores and prevent body acne. For instance, in a few months we will be in the dry, hot season; be sure to have a product that has glycolic acid to help fight body acne if you are prone to it.
Because AHAs can help smooth dry, dull skin, it is advised that you use it as a daily moisturiser after a shower. This should be applied while the skin is still moist.
Applying an exfoliating lotion followed by a richer cream will help smooth tough skin on elbows and heels.
Interestingly, a glycolic acid cleanser also helps to prevent razor bumps, so use one in the shower as well.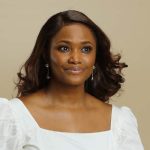 A lawyer by training, Onah packs over a decade of experience in both editorial and managerial capacities.
Nwachukwu began her career at THISDAY Style before her appointment as Editor of HELLO! NIGERIA, the sole African franchise of the international magazine, HELLO!
Thereafter, she served as Group Editor-in-Chief at TrueTales Publications, publishers of Complete Fashion, HINTS, HELLO! NIGERIA and Beauty Box.
Onah has interviewed among others, Forbes' richest black woman in the world, Folorunso Alakija, seven-time grand slam tennis champion, Roger Federer, singer Miley Cyrus, Ex Governor of Akwa Ibom State, Godswill Akpabio while coordinating interviews with Nigerian football legend, Jayjay Okocha, and many more.
In the past, she organised a few publicity projects for the Italian Consulate, Lagos, Nigeria under one time Consul General, Stefano De Leo. Some other brands under her portfolio during her time as a Publicity Consultant include international brands in Nigeria such as Grey Goose, Martini, Escudo Rojo, Chivas, Martell Absolut Elix, and Absolut Vodka.
Onah currently works as the Editor of TheWill DOWNTOWN.