BODY ENHANCEMENT: Despite Risk, Nigerians Covet The Perfect Body
The veil of secrecy that once sheltered cosmetic alteration has been snatched thanks to the social and visual gratification of voluptuous derrieres and vanity magic tricks.
Suddenly, most ladies in Nigeria seem to have had one cosmetic surgical procedure or the other. Nobody wants to keep anything natural anymore. There is this craze to tuck a tummy or transfer fat from one place to another and it's right there in plain sight for everyone to see. With the penetration of smartphones and affordable mobile data plans, it has become hard for you to get away from it. Belfies (photos that one has taken of one's own buttocks) and desperate thirst traps are scattered all around social media. At a point in time, getting a Brazilian butt lift (BBL) or Liposuction was something people kept to themselves and gave placebo credit to crunches, tireless exercise, and new dietary habits. Lately, you wake up to the news of one socialite or celebrity who's gone curvy overnight via their social media accounts. What has changed?
Before the recent uprising of bodywork and its centres in Nigeria, people who were uncomfortable with how their bodies looked couldn't afford to spend hundreds of thousands of naira to surgically rectify them. And those who had the wealth to do so, did them in hushed tones to avoid being seen as plastic or fake. Since 2015, the number of butt lifts performed globally has grown by 77.6%, according to a recent survey by the International Society of Aesthetic Plastic Surgery. It is the fastest-growing cosmetic surgery in the world.
Those who want it anyway but can't afford it opted for harmful DIY practices. A documentary shared by VICE showed Congolese women injecting seasoning cubes into their posteriors in the hope that the salt and oils would aid and abet their bodily crimes.
However, before Brazilian butt lifts, Liposuctions, and implants, different Nigerian tribes conducted what they understood as body augmentations on their natives for reasons like identification and beauty. So in a sense, the urge of wanting to be comfortable in one's skin or more visually appealing always lingered. It only just ripened as time rolled on. The indulgence of western education, norms, science, and technology further watered this new normal.
Wanting to improve and become better versions of ourselves courses through our veins. Whether financially, visually, or intellectually as humans, we strive to be better or do better. As individuals, we all have different takes on what we perceive as beauty or feeling beautiful. In a socially conscious society like ours ruled by likes, retweets, challenges, and trends it is easy to lose one's self dwelling on flaws and disproportions. They slip into depression, suffer from low self-esteem, bullying, and in some cases suicide because they don't feel comfortable or beautiful in their skin.
A plastic surgeon and author from Charleston, South Carolina, Dr. Dennis Schimpf, FACS, believes that social media, selfies, and cell phones have significantly influenced the desire for plastic surgery.
"If you think back even 10 years ago, let alone 25, rarely would you see yourself in pictures," said Schimpf. "Maybe a birthday or wedding, usually some type of special event. Now, with mobile devices and platforms, we're literally seeing hundreds, if not thousands, of pictures of ourselves documenting things we don't like about our appearance, as well as the aging process."
In other words, we're all under constant scrutiny — by ourselves.
The biggest influence of this sudden surge in surgeries would be people having more control over their bodies. Thanks to body positivity, wondering what people would think or say about your appearance is pretty much a lost thought for most people compared to the old days. Some practices even had to build back doors because people felt abashed to come in through the front doors.
Things like slut-shaming and body shaming are frowned upon and no longer welcome in today's society. That has allowed more women to feel confident enough to decide what it is they want. Millennials are credited with owning self-improvement. They don't apologize for their choices, no matter what they are, and this mentality is influencing Generation Xers and baby boomers not to have to apologize as well.
Nowadays the increasing use of social media has led to people posting about their experiences and sending pictures to friends in the recovery room.
Tonto Dikeh, a Nigerian actress shared a video of her procedure in an interview. She also openly bashed people who criticised her against the surgery and thanked her doctors for a job well done in an Instagram post alongside pictures of herself before and after the procedure.
Nigerian Actress and TV personality, Toke Makinwa has on numerous occasions, openly stated how much she hated her body before undergoing her surgeries. The TV star who was initially very dark-skinned had a skin lightening procedure that saw her become considerably lighter than she initially was. She later added a Brazilian butt lift procedure to her list of surgeries describing her modifications as the best decision ever.
There's also the confidence of a multitude known as peer pressure. This possible justification could be the reason why there's a sudden plastic surgery fever in Nigeria. Rumour has it that award-winning artist, Tiwa Savage might have also jumped on the bandwagon by the looks of her new Water and Garri E.P cover. The likes of Ini Edo, Iwuchukwu Maryann Ahneeka, Abike "Khloe" Abiri, Venita Akpofure, Chioma, and Kika Goodhair are already on it.
Although the idea got to Nigeria much later compared to other parts of the world, it has made up for lost time with centres springing up all around town. People who do this have varied opinions on why they do it. Exquisite sex workers might see going under the knife as an investment. People make serious cash from being social media influencers. A breast lift here, a botox shot there, and you are halfway through the door. The more beautiful and sultry you look, the more money you make.
Downtown Editor, Onah Nwachukwu had a chat with Nigerian aesthetic surgeon, Dr. Torngee Malu of Renew Aesthetics to discuss aesthetic transformation. When asked about why people are willing to modify or enhance their bodies, he had this to say;
"Nigerians are just waking up to the reality that aesthetic surgeries can be done with the desired results here. On average, I do surgeries every day. That should tell you what you need to know about how much people want to return their bodies to a better condition."
I think the word modify is incorrect. Calling beauty surgery a modification or enhancement is a society-imposed stigma. Look at it this way: as a kid growing up, you loved your body. But as time passed, things like habits, environment, and lifestyle changes, fat in places that displease you, or pregnancy happens- particularly for women, and their bodies are altered. Nature does the altering and plastic surgery tries to bring them back to where they were and give them back their body. It's more of a correction of what habits, nature, or pregnancy has damaged."
The unexpected normalisation of these practices have made a differentiation between the natural and artificial unequivocally difficult but then again compliments to the chef since the whole point is to make it look undifferentiated. Controversy-prone influencer Pretty Mike shared his take on the subject on a two-part Instagram post a year ago he wrote;
"It's no news that our ladies who aren't comfortable with their bodies or parts have regained their confidence through plastic surgery from a breast lift to liposuction of the arm, abdomen, and fat transfer to the butt known as the BBL (Brazilian Butt Lift). So, don't think that your neighbour or ex-girlfriend (that) you haven't seen in a while just added weight in the right areas; she's definitely gone under the knife.
We also have centres in Lagos where they do these surgeries. The most common is Grandville Medlaser in VGC (Victoria Garden City, Lagos), he became more popular when he did the free surgery for ladies who had over 11k followers and didn't mind posting their procedures showing their faces."
He name-dropped Oge Okoye, Caroline Danjuma, Princess Shyngle, Chika Ike, Dabota Lawson, Precious Thelma, and Kika Goodhair as people who had some work done and touched on how he was enjoying the trend.
"With N800,000 to N2 million, you can get a banging body in Lagos, just get ready not to sit for at least three weeks. as Lagos has been littered with big bum bums and I can strongly say, I'm a big fan and I love the movement."
Yvonne Jegede, also declared emphatically in an interview, "Yes, I did surgery (liposuction) on my stomach, after I had my son, so that made me look curvier. I had the surgery here in Nigeria. I don't have issues with anyone on earth; I do whatever I want with myself and my body."
It has become easier to count those who haven't had plastic surgery done today than to count those who have. Elective plastic surgery, a tightly guarded secret among the rich and famous, has become mainstream and affordable for those who really want it.
When asked how many botched cases he's dealt with Dr. Torngee Malu had this to say;
"Yes, we've had numerous botched cases and oddly enough they are from surgeries done in places like Turkey, Dubai, and then some other places including Nigeria as well. Most of our corrective surgeries have been from people who travelled out of the country."
Those who think this glittering trend is golden and devoid of risk and health complications are only fooling themselves. Wrongly handled surgeries often referred to as botched aren't as publicised as the successful ones. Everyone remembers Kim Kardashian's iconic cover for PAPER magazine where she balanced a champagne glass on her bottom but no one knows Abimbola Ajoke Bamgbose a British-Nigerian who died from Brazilian butt lift complications. In 2017, Mofid published a paper in the Aesthetic Surgery Journal which revealed that 3% of the 692 surgeons he had surveyed had experienced the death of a patient after performing the surgery. Overall, one in three thousand Brazilian butt lifts resulted in death, making it the world's most dangerous cosmetic procedure.
In Nigeria, a cosmetic surgeon cloaked in quackery is allegedly responsible for three cases of butt augmentation complications one of which led to a death.
The first, a young lady named Nneka allegedly approached Lagos- based plastic surgery outfit Med Contour to have a Brazilian butt lift (BBL), liposuction, and fat transfer on the 31st December 2018. The doctor, Dr. Anu Adepoju was known for importing foreign doctors to carry out the procedures, however, for reasons best known to her, on this fateful day, she decided to carry out the procedure herself.
On the 31st of December, as Nneka's sister waited anxiously for Dr. Anu to finish the procedure, she realised that the process was taking far too long with no update on her sister's condition. Worried, she allegedly walked into the operating theatre and saw a helpless Dr. Anu standing beside her sister's lifeless body. Apparently, complications had arisen and the patient, Nneka, fell into a coma.
Nneka was quickly rushed to Vedic hospital in Lekki where she was put on life support and was later moved to LUTH. According to doctors, fat had entered her lungs causing a blockage and subsequent complications. Nneka never woke up from her coma.
Socialite Omotola Taiwo Temilade, aka Omohtee, also went after Dr. Anu Adepoju following a botched cosmetic surgery done by MedContour on December 31st 2019.
In her interview with BBC pidgin, she revealed that she wanted to make her belly flat and "top-up" her butt, so she went to MedContour and paid 1.2 million naira for Brazilian butt lift (BBL) and Liposuction.
Soon after the procedure, she couldn't stand and her body was in a mess. She added after the surgery, "I started having complications. I started having belly burns, waist burns, waist numb, and after two months I started having fat necrosis".
"The wound she inflicted on me is yet to heal. I still go to the hospital every two days. And to dress up the wound, sometimes I spend N7,000, sometimes N10, 000 it depends because sometimes I might open the wound and another fat necrosis is already beside the wound. The doctors will have to perform another operation to bring that one out. Sometimes, the wound will be infected, then there will be a need for a swab. I buy drugs.
"The money I have spent has run into millions, more than the money I even paid for the surgery from Dr. Anu."
Dr. Anu blamed the patient for negligence and, not obeying the doctor's orders.
In November 2020, the Federal Competiton and Consumer Protection Commission approved the indefinite suspension of Dr. Anu upon the recommendation of the Medical and Dental Council of Nigeria.
Body modification is a practice that is likely as old as mankind, and it has a fascinating history. Think about all the people that you see throughout your day who provoke the question "Is that body part even real?" out of you.
Physical alteration is a broad category that includes just about any alteration that a person makes to their body. These alterations can be small, like injected lips, or more dramatic modifications that require going under the knife.
There are a wide variety of reasons that people choose to alter their appearance, either temporarily or permanently. These reasons are generally culturally specific, which means that what might seem extreme to you could be totally understandable in another culture. For example, in certain Asian and African cultures, women (and some men) will wear a heavy piece of jewelry to stretch the length of their necks in order to be considered more beautiful.
To a Western person, the thought of elongating your neck to be more beautiful might sound bizarre, but that's only because it's not common in Western cultures like the U.S. or the U.K. The concept of beauty is a cultural construct, which is an idea to which people assign certain characteristics and standards within their cultures. These are subjective criteria that vary from culture to culture, fall in and out of fashion, and evolve over time.
The idea of stretching your neck might sound extreme and painful just to be perceived as more beautiful but think of all the things that Western men and women have done over the years for the same reason. For instance, at various times throughout history, women would wear corsets to make their waists or midsections appear smaller. This probably doesn't sound extreme, but it's not dissimilar from stretching the neck.
In China, many girls and women have for centuries practiced foot binding, which involves breaking all of the toes except for the big toe and tightly wrapping the feet so they cannot grow. The purpose was to make women and girls more attractive in order to find a husband.
With the advent of technology and the effect of westernisation propagated through pop culture, the list of things we are able to do to our body in the quest for beauty has been updated heavily nowadays; and it is a billion-dollar industry.
Cosmetic Surgery
Cosmetic surgery is a type of plastic surgery (alongside reconstructive surgery) that aims to improve a person's appearance. Reconstructive surgery includes craniofacial surgery (deals with fixing acquired deformities of the head, skull, face, neck, jaws, and associated structures), hand surgery, microsurgery, and the treatment of burns. While reconstructive surgery aims to reconstruct a part of the body or improve its functioning, cosmetic (or aesthetic) surgery aims at improving its appearance.
Cosmetic surgery has increased dramatically in the last decade. In fact, while the majority of procedures are performed on women, men's use of cosmetic procedures has increased 20 percent since the year 2000.
Opinions are divided on the benefits of cosmetic surgery. Some suggest that cosmetic procedures can improve self-esteem and combat negative body image. Others see surgical interventions as a sad indictment of culture with rigid and narrow ideas of beauty—a culture that values youth, sexuality, and appearance more than experience, character, and substance.
A variety of aesthetic procedures is available for different parts of the body such as the breasts, stomach, and butt. However, people who have had these surgeries are not the most forthcoming with the admission as society throws a stigma on it.
Brazilian Butt Lift(BBL) – The Surgery That Garnered Mainstream Attention
The average white woman's body was used as the beauty standard at a time when black people didn't have a voice in society. This seeps into the subconscious of generations as being slender (and in most cases "flat") was being celebrated as well as coveted and having a considerably bigger butt was dismissed as it was mostly found on a black woman's body.
This would change as black women started becoming more prominent in the entertainment space; being curvy became cool again. However, not everyone (even black women) has the body to abide by these new beauty standards.
Buttock augmentation enhances the appearance of the buttocks by making them larger. Although subfascial implants could offer more stability and flexibility, because the buttocks are responsible for so much of the body's movement, prosthetic implants of any kind seemed to be able to slip out of place or appear unnatural when moving. And thus, the Brazilian butt lift was born.
In truth, the butt lift isn't a true lift, but rather a fat transfer augmentation. In this procedure, fat is removed from another area of the body, usually, the abdomen, waist, hips, or thighs, is purified, and then reinjected into the buttocks, no prosthetic implants necessary. Because this technique originated in South America, it has since become known as the Brazilian butt lift.
This surgical technique can offer very natural-looking, feeling, and moving results, primarily because the fat injected into the butt is natural. Also, as an added bonus, because this fat is taken from other areas of the body, butt lift results also include body contouring, which can help to emphasize the body's natural curves.
Boob Job
Breast augmentation or enlargement is one of the two most common forms of cosmetic surgery in women – The other is liposuction. It is traditionally performed using saline or silicone gel prosthetics, and now occasionally with fat grafting.
It may be carried out if the woman feels her breasts are too small, if one breast is larger than the other, if the breasts have changed after pregnancy or breastfeeding or if the woman has had a mastectomy. Some older women opt for this treatment when the breasts begin to droop due to the skin losing elasticity. In some women, breast enlargement can boost self-esteem and improve their feelings about their sexuality. In some, however, existing problems remain.
In an alternate surgery, breast reduction can help provide relief from physical discomfort, while the aim of augmentation more often relates to appearance.
Nose Job
In rhinoplasty, also known as a "nose job," the surgeon reshapes a patient's nose that seems too big or wide for the face, have a bump on the bridge or are crooked or off-center, either naturally or from injury.
Liposuction
Liposuction or suction-assisted lipectomy, uses thin cannulas, or hollow metal tubes, to vacuum fat from various parts of the body, usually the abdomen, thighs, buttocks, hips, backs of the arms, and neck. When performed on the right patient, the goal is to improve contour and decrease limited areas of fat deposits. Liposuction may also be used for male breast reduction.
Abdominoplasty, or "tummy tuck" reshapes and firms the abdomen. Excess skin and fat are removed from the middle and lower abdomen, with the aim of tightening the muscle and fascia of the abdominal wall. This may be suitable after pregnancy or after losing a great deal of weight.
Regarded as the most common cosmetic procedure, several celebrities have been under the knife for liposuction at some point in their lives.
According to Dr. Malu, this is the most common request he receives.
Lip Fillers
Lip augmentation alters the appearance of the lips by increasing their fullness through surgical enlargement with lip implants or nonsurgical enhancement using injectable fillers.
Face Lift
Rhytidectomy is the removal of wrinkles and signs of aging from the face. Facelifts are no longer one of the top five cosmetic surgeries. They're losing ground to easier options, such as injectable fillers, Botox, radiofrequency tightening, or laser therapies.
Is it safe to say that evolution plays an important role in how plastic surgery is perceived in today's society? Social media, body positivity, affordability, self-confidence, and a plethora of other factors have changed the narrative behind going under the knife. This recent trend in hindsight shows that aside from people finally being able to do whatever they deem fit to their bodies, it also shows that the world is changing. That goes to show that there is hope. Hope that we can condition our mindset into accepting people for who they truly are without looking at the colour, size, or gender. However, with the current trajectory of this subject, there's no telling how far it's going to go. Knowing that there's a two million naira eraser that can correct your flaw, would enough ever be enough?
*************
Written by Kehinde Fagbule and Tilewa Kazeem.
Cover Illustration by Victor Asowota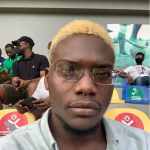 Self-identifies as a middle child between millennials and the gen Z, began writing as a 14 year-old. Born and raised in Lagos where he would go on to obtain a degree in the University of Lagos, he mainly draws inspiration from societal issues and the ills within. His "live and let live" mantra shapes his thought process as he writes about lifestyle from a place of empathy and emotional intelligence. When he is not writing, he is very invested in football and sociopolitical commentary on social media.