Shawn Faqua Is Nollywood's Shining Light
The theory of oil combining with water to create a blemished mixture applies to most parts of our lives. It is similar to the polarising relationship between light and darkness; even though the two concepts don't see eye to eye, as powerful as the light is to illuminate any given space, its worth as a guide is more appreciated when called upon to eliminate darkness. Believers know this too well, and although the conversation on what spaces Christians should occupy takes a different form each day, taking from the oil-water and lightdarkness analogies, the clarification on what is acceptable is still no consensus ad idem. Especially in the very secular world of arts and entertainment, where is a believer's place?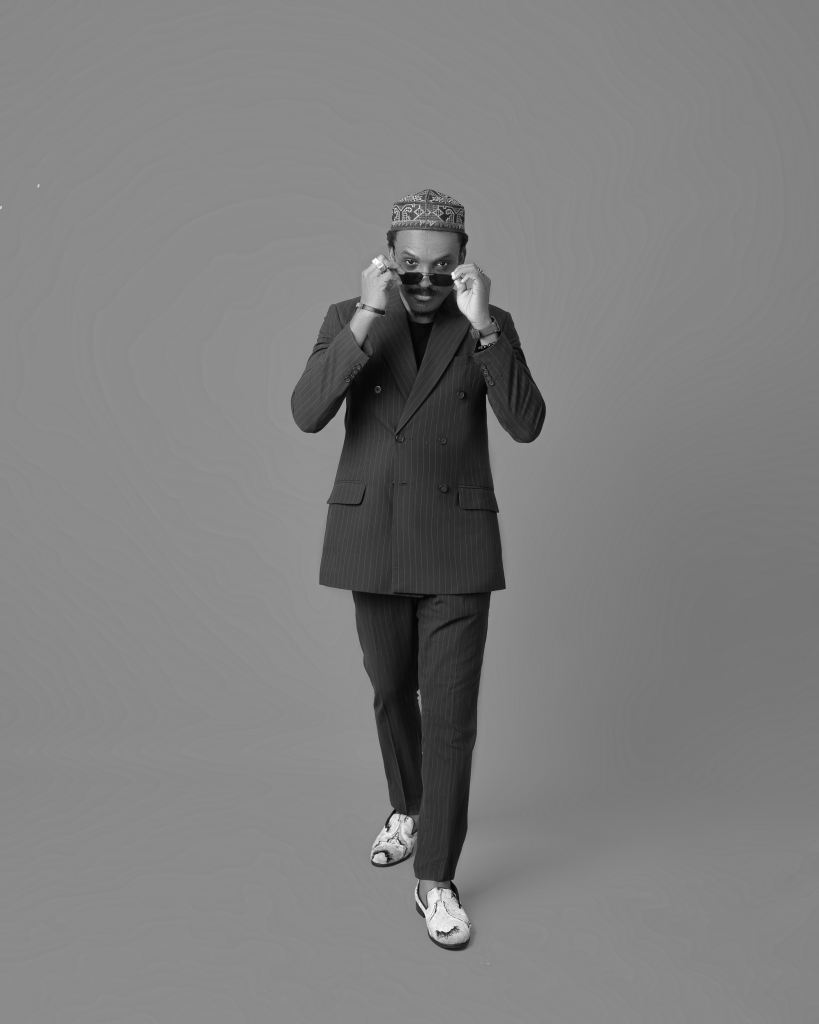 Starring in the latest Amazon Prime Original, House of Secrets, multi-talented creative, Shawn Faqua has been in the media's keen eyes for his hearty interpretation of the characters he's presented with. Since his foray into Nollywood, his roles in top titles such as Living in Bondage, SOÓLÈ, and The Trade, to name a few, have built and sustained a fanbase that is as committed to his portrayed characters as they are to him as an actor thanks to a style of acting he employs that is so rare on display, the method acting. In a heartfelt lengthy conversation with DOWNTOWN's Kehindé Fagbule, the seasoned actor talks about the method of acting that puts Hollywood on a higher pedestal than ours and navigating his way as a believer in a film industry that serves as a melting pot of light and darkness.
You have a background in engineering. Seeing the vast array of things you could do, from acting to singing, modelling, and so on, did you always know you'd leave engineering for showbiz someday?
Not at all. I come from a family of engineers, so it was almost like a no-brainer. But then, life happened, and here we are.
How far back can you trace your involvement in the arts? Was it the generic drama group in the church story?
Not the drama group, but I know that I've always wanted to. In fact, it was dance for me actually; dance was and still is my first love. There's something in the works for that, just to shock everyone. Expect something interesting; it might be a dance movie or just something to do with dance. Acting came much later; I had been practising as an engineer for two to three years before acting happened. As for singing, it was a while ago. I wrote the track and the verse and sang on it (a production of mine) as well. It was an interesting piece. I made my director's debut two years ago, and I am still trying to see what we can do with that. I also sketch; I used to be really good at it until acting came along and snatched everything.
Talk to us about method acting and how you understand your character.
I'm not sure anybody in this part of the globe operates in that or remotely close to it because of how intense it is. It is a type of acting that requires so much to get into that space because you have to lose yourself completely, and that can be quite mentally draining. If you've seen the movie, The Theory of Everything, the actor who played that part is one of the actors I respect globally because of how much work he puts into each character that he portrays. That's what method acting is. You can't take on too many projects because of how deep it is. It is very mentally draining, so it must be worth it for you to engage that dimension, then come out of it, and keep doing all that back and forth. To do it back to back is almost impossible. Method acting is too intense, and by the way we work here, it's almost impossible to do that because you are on set today finishing a project; some people are jumping on the next project the same day, others the next day. You must give yourself some space to detox from the previous character before you can get into another character and immerse yourself completely. That's the sensitivity of method acting. When Angelina Jolie played the character in Salt, it took her about six months to detox from that character. It's crazy because it can mess you up as an actor. There's a spiritual element in what we do because these are creations that someone has created, and you have to live out these people's lives, so it's deeper than we think. What we do is one of the most spiritual works on earth because of the different dimensions we have to engage to bring the character to life. And that's the reason why you won't see Shawn Faqua in every film because of how intense and the amount of work that goes into each character. And the feedback is also very clear and encouraging because people are watching; people know. People say to me, "Every time I see Shawn Faqua in the credits, I know that I must see the film." It's because they are not seeing the actor in me; they are seeing the character because there's always something that must be different. And I'm very intentional, so it's not just by mistake. So it's either the accent is changing, the look, mannerism, I must be consistent, because that's another thing, the continuity once you're in character. I often have to pay my own continuity person on set because the person doing continuity might not remember, probably because they are looking at so many other things. Characterisation for me is everything, I put it in each role, and I must remember. Like in Soole, where the character has a limp, so you're always in that place where you're limping, so sometimes when the director yells, "Cut!" I'm still limping. It was hard because even when I wasn't on set, I was still limping.
I have to be there so it's believable first for me before even those who are watching because if I don't believe it, the viewers will not believe it.
Oftentimes when I'm asked to spot the difference between Nollywood and Hollywood, I think that's exactly how I feel.
When I watch Nollywood, I know that it is acting. Whereas, with Hollywood, sometimes you can't even tell reality apart from what's in front of you…
Absolutely, you are right.
Is that type of acting teachable, and why are we not exactly looking in that direction?
Of course, it is teachable, very well so. I studied with some of the greats, and I was privileged to do that in Hollywood, so I know that that's what is obtainable there. One of those days in class, I had to point out to the lecturer that all the things he's teaching are ideal, but from where I come from, it's not feasible. It's not sustainable because you have to break down each scene; that's crazy. Do you know how many scenes are in a movie? First of all, what time do you even have to break down the scene?
Because you're not just breaking it down for your character alone, you are also doing it for the character you're sparring with. So for me, when I'm studying the scenes, I'm studying the lines of the person whom I'm in the scenes with.
I have to understand what their thinking is in the scene and their motivation. What do they want to get out of this scene? Because that way, it helps my character. It is teachable. My problem with it in this part of the world is if it's feasible or sustainable because of the rate at which we shoot. As I said, you are finishing a project today, and the next day, you are jumping on another one. What time do you have to break down the scene of the character? That's why I respect Nigerian actors so much; you have no clue. The work rate is incredible. I tried it at some point, but I couldn't. Because you have to be careful not to be the same character in every film, people take note of that, and you will easily get typecast.
You must constantly train yourself and your mind; there must be something that you are garnering, some sort of knowledge. Thank God there is knowledge on the net these days because once you don't expand your knowledge, you have the same nuances, and same responses in every film, because you're not travelling, you're not getting new experiences, and it's a very dangerous place to be as an actor. You must take out time to travel, shut down, go somewhere else, observe, and learn new things, new skills, and new languages. Those things help you when the time comes to portray a certain type of character.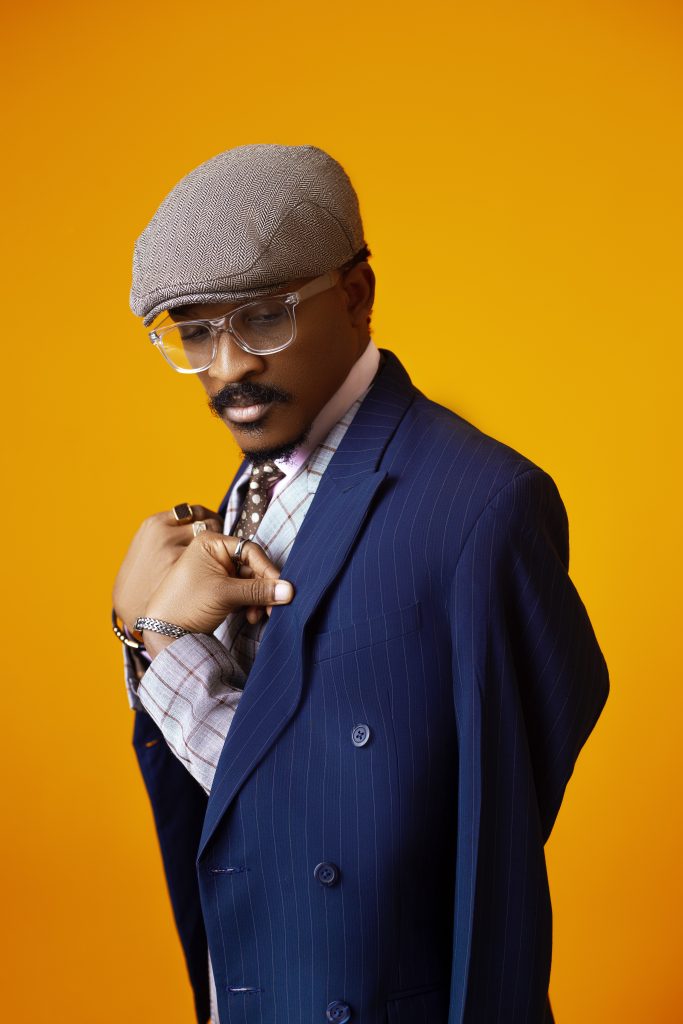 The House of Secrets was out less than a fortnight ago. You played the role of a military man in love, doing right by his woman until his death. What was filming that like?
It was interesting, actually, because I think I've only done one or two psychological thrillers since I came to the industry, stuff that gets you in terms of plot twists. I'm a sucker for great stories. Once the story is right, I'm in. And that's where I pray for the industry to get to because we have great production now, unlike in the past, in the 90s, when we were just starting out with home videos.
They had amazing stories, but of course, the production quality was not as great as it is now. Now it looks like the reverse is the case because we now have good production quality, but the stories are still struggling because there is not enough time allocated to the stories because the producers want a quick turnover. It's not like they don't know, some of them know what they need to do, but they are working with money. You need to give back the funds that you have collected.
We don't have the resources in terms of time like Hollywood has that they can spend three to six months developing a story. And story development is where the film is. Once you have that on lock, the film will follow. For me, the story is right, and that's what The House of Secrets offered when the director reached out to me. I read the story, and that was it. It was easy to put in certain characterisation for the character, Panam. Also, it was a period piece as well. I love that.
In an interview, the filmmaker, Niyi Akinmolayan, talked about how he chose you for the lead role in The House of Secrets, having watched you audition for a role in the past that you didn't get. Auditioning and not getting the role is part of the job, isn't it?
Of course, it is. It's like saying you want to get the job but don't want to go through the interview process. Maybe your father is Dangote or the person who owns the company. Even A-list Hollywood actors audition. Of course, those that have paid their dues won't be put through the same rigours as the others. They just want you to read, to hear how you sync with the other characters. They want to see a screen test to check chemistry and other things. But it's important that actors understand the importance of auditions, whether it's a closed door or an open call. Even for established actors, sometimes it helps you when you're in the same space as your colleagues.
It helps you engage where you are as an actor.
You might feel that you are the best thing since sliced bread, and someone comes and floors you, and you know you need to sit up. So it's a healthy competition. As he (Niyi) said, it doesn't mean that you're not a great actor if you don't get it; it only means you don't fit in at that time, or something happened. But they know. For some certain reason, they might go with other people, maybe for their commercial appeal or the numbers, but when the serious project comes, they know who to trust with it.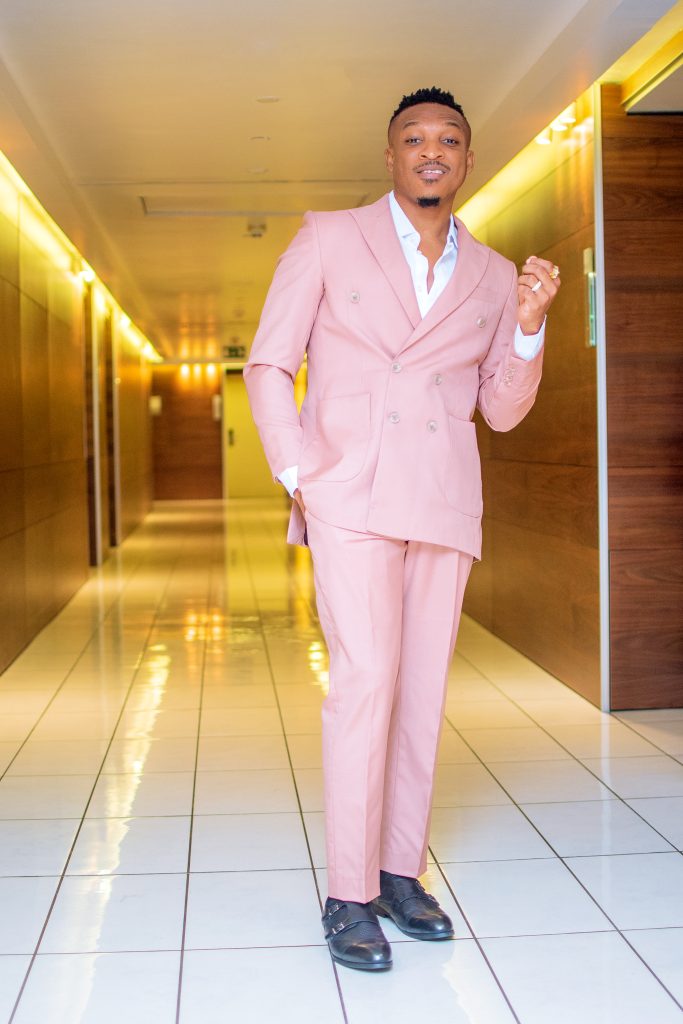 Speaking of recent projects, you directed and produced Unveiled, a faith-based web series. With season 2 in post-production, tell us what to expect.
More drama, we have a larger cast. Season one was made for the web, so this story is broader.
We have a solid ensemble. So we're just hoping that it will hit the mark, which is why we went the extra mile for it. Sometimes faith-based projects are sorted in some category, but it shouldn't be because we're living life from different perspectives and different prism, so it's important that people understand, especially for faith-based people, it's one life that Christ came to die for, so there's no separate life, there's no "my business life," "my work life," "my family life," it is one life, so we don't try to live like a double agent. It's the same life, so we want to see in this second season how the characters live out that life in family, business, and the marketplace and how they can navigate the challenges that life throws at everybody. But as of right now, as believers, how can you deal with that, and what are the responses like?
Some people would say that there is a contradiction between being a believer and acting in mainstream Nollywood because sometime early this year, Mike Bamiloye, founder of Mount Zion Films, condemned today's Nollywood for some of their conduct on the screen. What do you have to say about combining your beliefs with a very secular industry?
There's no separate life from the one Christ died for. It's the same life. The problem is our responses. What are you doing in the space that you're in? Are you behaving like a believer or an unbeliever? That's where the problem is. It's not what people see on screen; it's the interactions that take place behind the scenes. And that's what Christ said; he said, "I didn't come for those who are well. I came for the sick." It's the person who's sick who needs a doctor, and that's why you would find Him with the tax collectors, businessmen, prostitutes, and charlatans because those are the people who needed what he was carrying. People were self-righteous, the Pharisees, they always came for him, and he always told them the truth.
Indeed we are the light of the world; we are not the light of the church. We have so many lights shining in the church nowadays, and that's why there's a problem everywhere. The light you are given is for the world, for the marketplace; that's where you need it. Else, what's the impact?
What's the difference? We are meant to impact lives and souls, so you're going out to fish for men.
Where do you find them? In the marketplace, the mainstream, that's where they are. And in that mainstream, you are also garnering some sort of visibility that is necessary for the work. There are people who are mainstream, but now the Lord has arrested their hearts, and they are doing the same work even for the Father. God is a master orchestrator. He knows how to turn the heart of those even in the mainstream to begin to do his assignment. Some people feel like they deserve it, that self-righteousness. He won't use you because you will not be able to accommodate the people in that space because you see them like they are coming to contaminate you. There's a veil over your head, your eyes can't see beyond your nose, and therein lies the problem. But when you're in that space, you're seeing the challenges and temptations that exist in there. The prayer at that time is that "Lord preserve me" so you're not also taken away by it. But the wisdom is that you are there as a light of the world and salt of the earth to preserve. To shine the light in the midst of the darkness because it's such a dark space we're living in now, I'm sure you're already aware. There is so much darkness in the world; it's incredible. Any small light, people will run and follow you.
That's why people are being deceived. It's easy to deceive people these days. You can just be a false or a fake version, and people will run and follow you because everybody is looking for a way out. So why are you waiting for them to come when you are supposed to go to them?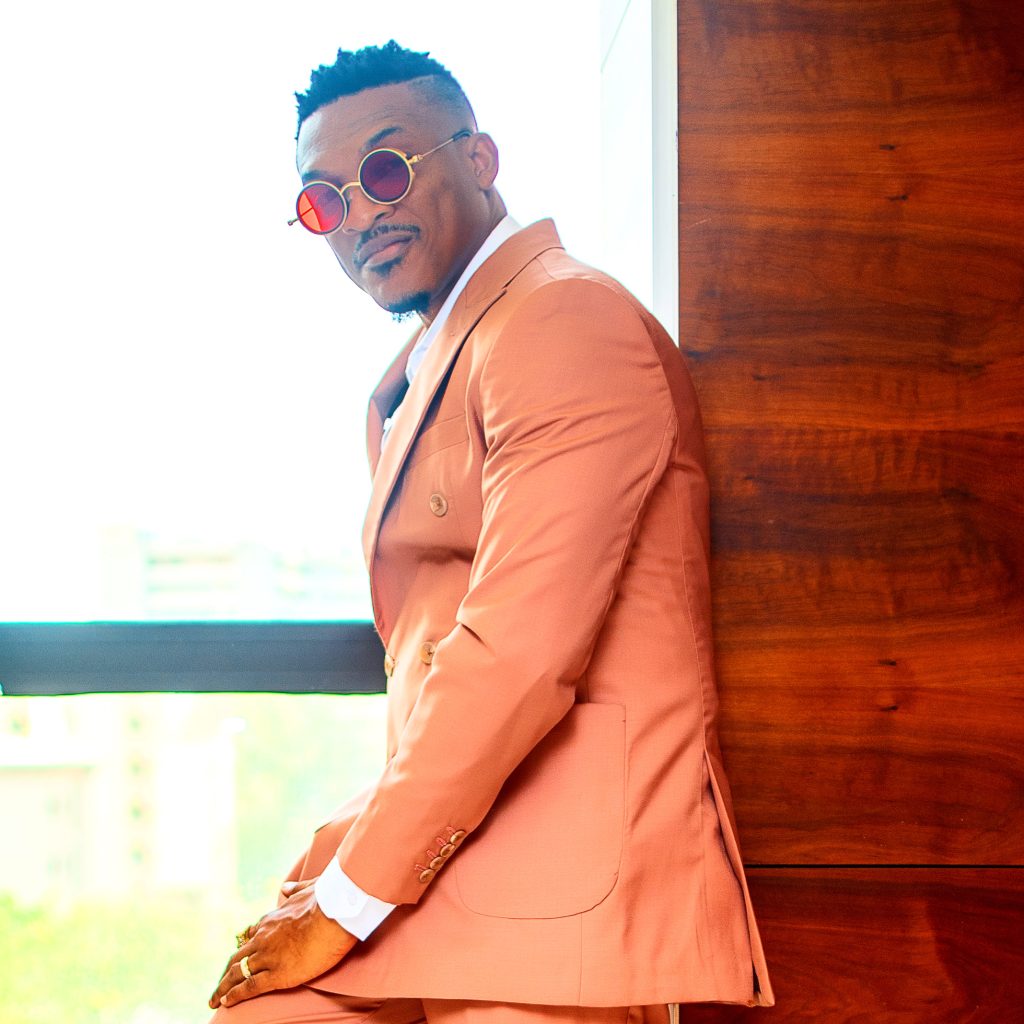 We spoke to Jimmy Odukoya, a fellow pastor in the industry, last year when he starred in The Woman King, and he talked about how he's very picky with the roles that he gets. You've also mentioned that the holy spirit directs your path in what roles you should say yes to.
Absolutely.
How does that work?
I don't know [laughs]. Interestingly enough, it might come as a shock; sometimes there are roles that I would reject, Shawn Faqua would not do those kinds of roles, and the holy spirit would say, 'No, you're going to do it.' There are some roles I had to be on a three-day dry fast while shooting the film. It was that deep. But you would never know about this. Just because He wants to incubate you regardless of what you're doing because there's a reason why He sent you there. He understands the challenges, and He knows the dangers, but He has empowered His children to establish His root there. Sometimes it can be for one person on the set or one of the people on the project itself, not even for the film, that he wants to save. The way the holy spirit works is amazing. He could send you there because there's someone on that set who has been crying to Him for help, and I'd get there, and He'd direct my steps to them, and we begin to pray, or we just share a word of knowledge.
And somehow, you become very grateful that you obeyed, just because of one soul that has been restored into his kingdom. Once you understand that you are a vessel, the clay or pot doesn't argue with the potter, so a vessel must be intentional.
He will tell you where and how to go, what to eat, what to wear. He is that conversational. If He says 'go here,' often it doesn't make any sense. But obedience is never predicated on understanding when it comes to the work of the Lord. You can't say, 'Let me first fully understand it before I now obey you, Lord,' you're fooling yourself; you're not ready for the work. You must first engage. It's in the process of engaging in obedience He will now begin to unveil to you the reason why He told you to do it. It's like when Jesus told Peter to walk on water. Imagine if Peter had said, 'Lord, please tell me how it's going to happen.' He didn't. With foolish obedience, he stepped out of the boat and began to walk on water. That's how the journey in Christ is. And, of course, He will never give you beyond what you can handle because, trust me, the temptation on this mountain is incredible. The way Christ has His people, the enemy also has his been crying to Him for help, and I'd get there, and He'd direct my steps to them, and we begin to pray, or we just share a word of knowledge.
And, of course, He will never give you beyond what you can handle because, trust me, the temptation on this mountain is incredible. The way Christ has His people, the enemy also has his people, and they are more intentional and aggressive than we are. They understand the agenda much more than we do. So the things you see on screen and overlook as just being film, it's not just film.
Those who don't know think it's just film.
The primary purpose of the film is to push an agenda, and those who know have mastered it. Every other thing is secondary. That's why you see what Hollywood is doing; they are pushing an agenda, and they are very intentional.
Filmmaking is a powerful tool for social education.
Are there any more projects in the pipeline that your fans should be looking forward to?
Oh, absolutely, quite a number of them. We just wrapped principal photography for Osato. It's a good project. There's also one we shot in collaboration with a UK production company. We are going to see more of that collaborative work happening between Nollywood and the UK film industry. I think this is just the first of that. It's a rom-com as well. Shina is also coming, produced by Kayode Kasum. Funmilayo Ransom-Kuti is coming as well. Everyone should look out for that.
There are also a couple of works that I am not permitted to say yet.
You are the convener of the White Harvest Organisation. Tell us about what you guys do.
We are a community of believers who are awakened to their primary purpose on earth, which is to propagate love and the gospel of Christ Jesus in the marketplace, and we do this by establishing His will here on earth just like it is in heaven. All we do is take the blueprint, just like in the Lord's prayer, where it says, 'thy will be done here on earth as it is in heaven.' So, in other words, there's a blueprint for the earth already in heaven, and all we do is copy and paste. So we have different vehicles, we have content, outreaches where we visit prisons, schools, and hospitals to engage the souls of men. It's very important. Because God says, 'If you love Me and hate your fellow man, you're a liar.' You cannot claim to love God and not show that love to your fellow man; it's not possible. That is the true religion. We have regular events and welfare, and we have workshops where we engage and train leaders in the marketplace—entertainment and arts, business places, for people to know more about finances and help to breed that spirit of excellence in the marketplace.
What piece of advice do you have for people trying to combine their faith with the very secular world of arts and entertainment?
The only advice I would say is you have to know who you are. It will be your saviour in times when it matters because there's a huge war on identity now in this generation. So if you're still not sure or confused about your identity, don't even bother coming in. But when you are convinced about who you are, nothing is going to hit you. And that's the confidence you engage in because, indeed, the truth is we need more people to come into this industry, especially now, there's a lot of work that is happening, and there's more good quality work that's coming. There's more funding coming in as well from outside the country.
There's a lot of interest in our film industry now because of the content we have. We haven't scratched two percent of our content, and there are so many stories that we haven't told. And someone has to tell them. So it's important that we are the ones telling it because if these guys come from outside, they will come and tell your stories, and they will water it down or even change it up and give it back to you. So we must tell our stories ourselves with the best of hands, of course. So there are a lot of opportunities, but we don't have enough actors. By the time we start doing really high blockbuster movies with a cast of 10,000 people, there's not enough. There are not too many production companies that can handle that scale. We need more hands. Now is the best time for anybody looking to come into the industry, but you must know who you are because it's a war out there, and everybody is vying for the next person who is ignorant. They are just there waiting to latch onto you and indoctrinate you, so you must understand whose side you are on so that you can engage with that clarity. You can't be on the fence because even Christ said, 'If you are neither hot nor cold, I will spit you out of my mouth.' So it's either you hold God strong, or you hold the devil strong because when push comes to shove, it's the people on the fence that get affected first. That's why it is wise to hold God strong.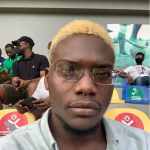 Self-identifies as a middle child between millennials and the gen Z, began writing as a 14 year-old. Born and raised in Lagos where he would go on to obtain a degree in the University of Lagos, he mainly draws inspiration from societal issues and the ills within. His "live and let live" mantra shapes his thought process as he writes about lifestyle from a place of empathy and emotional intelligence. When he is not writing, he is very invested in football and sociopolitical commentary on social media.