The Epidemic That is Cybercrime
For as long as we can remember, human relationships and its dynamics have been very dependent on the status quo. In every community regardless of race or nationality, society has always been structured in a way that pays a lot of attention to hierarchy and social standings. This creates a clear divide between upper class and the others; and because of the corruption and greed that comes with extreme capitalism, this wealth gap tends to widen. To close this gap, some young people turn to illegal means.
The concept of theft and fraud is not new, and so is the degree. However, with the advent and incredible growth of technology and it's widespread coverage, a new layer is being uncovered very frequently.
Cybercrimes are the crimes involving a computer and a network. Due to the high volume of daily transactions and official communications taking place on the internet, there has been a surge of internet fraud. Popularly known as yahoo yahoo by the average Nigerian, this infamous means to wealth is perhaps one of the quickest in human's history as it requires just a working computer (or smartphone in some cases) and an internet connection. Perpetrators would often target foreign individuals and businesses, and refer to them as "clients."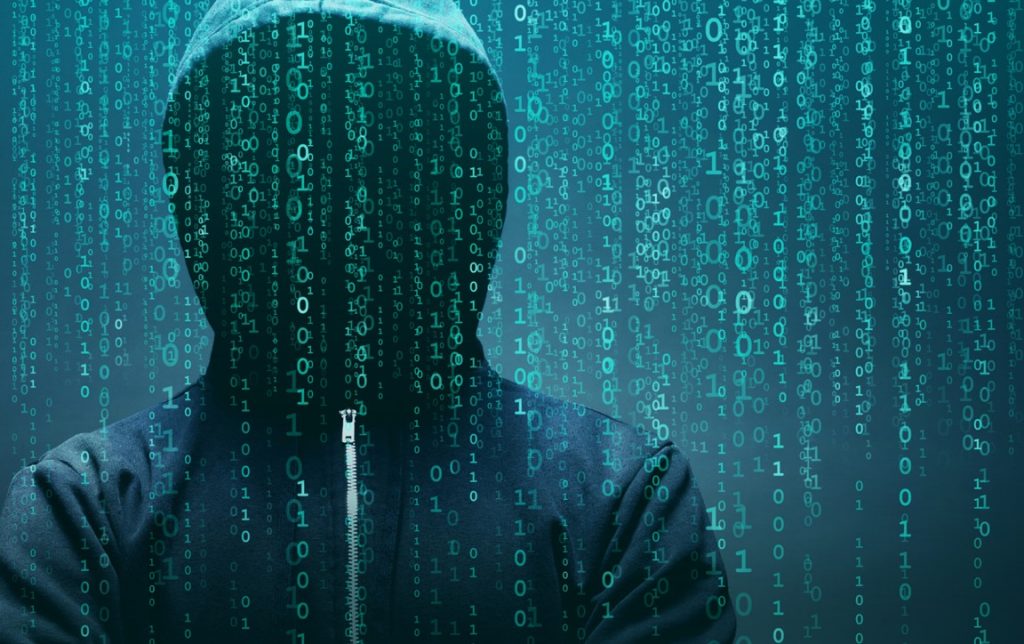 BEC
According to the FBI, business email compromise (BEC) is one of the most financially damaging online crimes. It exploits the fact that so many people rely on email to conduct business — both personal and professional.
In a BEC scam, criminals send an email message that appears to come from a known source making a legitimate request, like in these examples:
A vendor your company regularly deals with sends an invoice with an updated mailing address.
A company CEO asks her assistant to purchase dozens of gift cards to send out as employee rewards. She asks for the serial numbers so she can email them out right away.
A homebuyer receives a message from his title company with instructions on how to wire his down payment.
Versions of these scenarios happened to real victims. All the messages were fake. And in each case, thousands—or even hundreds of thousands—of dollars were sent to criminals instead.
There are several ways a criminal could carry out BEC scams. A scammer might:
Spoof an email account or website. Slight variations on legitimate addresses (john.kelly@examplecompany.com vs. john.kelley@examplecompany.com) fool victims into thinking fake accounts are authentic.
Send spearphishing emails. These messages look like they're from a trusted sender to trick victims into revealing confidential information. That information lets criminals access company accounts, calendars, and data that gives them the details they need to carry out the BEC schemes.
Use malware. Malicious software can infiltrate company networks and gain access to legitimate email threads about billing and invoices. That information is used to time requests or send messages so accountants or financial officers don't question payment requests. Malware also lets criminals gain undetected access to a victim's data, including passwords and financial account information.
In Nigeria, this is a billion naira industry.
Romance Scam
Another popular cybercrime young Nigerians practice is the online dating scam widely referred to as romance scams. Romance scams occur when a criminal adopts a fake online identity to gain a victim's affection and trust. The scammer then uses the illusion of a romantic or close relationship to manipulate and/or steal from the victim.
The criminals who carry out romance scams are experts at what they do and will seem genuine, caring, and believable. Con artists are present on most dating and social media sites.
The scammer's intention is to establish a relationship as quickly as possible, endear himself to the victim, and gain trust. Scammers may propose marriage and make plans to meet in person, but that will never happen. Eventually, they will ask for money.
Scam artists often say they are in the building and construction industry and are engaged in projects outside the victim's residing country. That makes it easier to avoid meeting in person—and more plausible when they ask for money for a medical emergency or unexpected legal fee.
In some other instances, the scammer requests for the victim's bank account information to deposit money in a bid to use their account to carry out other theft and fraud schemes. This victim is often referred to as the picker as they are involved in the money laundering process without their consent.
Birth Of The Nigerian Prince And 419
This is a bad look as the years of consistent indulgence to cybercrime has culminated to shape the perception of Nigerians all over the world. During the early days of the BEC, before Nigeria became infamous for internet fraud, scammers would often pose as a prince from Nigeria in an advance-fee scam also known as "419." The number "419" refers to the section of the Nigerian Criminal Code dealing with fraud, the charges and penalties for offenders. The scam has been used with fax and traditional mail, and is now prevalent in online communications like emails.
An advance fee scheme occurs when the victim pays money to someone in anticipation of receiving something of greater value—such as a loan, contract, investment, or gift—and then receives little or nothing in return.
This scheme became so rampant, it inspired a 2018 Nigerian-American bilingual suspense thriller drama film written and directed by New York based Nigerian-American, Faraday Okoro titled Nigerian Prince.
As one of the poorest nations on earth according to reports, Nigerian youths have made a living off internet fraud since we got introduced to technology. The economy of internet fraud is so vast and intricate that it greatly influences the country positively in some areas. Job and wealth creation for instance is one of the merits (if one could call it that) as internet criminals popularly known as yahoo boys delve into businesses such as setting up supermarkets or buying properties in money laundering schemes.
Invictus Obi
As seen in the case of Invictus Obi, a convicted fraudster who was once featured in Forbes 30 under 30 list, until his arrest by the Federal Bureau of Investigation following a 13-month investigation, Okeke was a globally-renowned businessman who had investments in oil and gas, agriculture, private equity, alternative energy, telecom and real estate. He operated his holdings under the 'Invictus Group'. Invictus Group operated in three African countries including Nigeria, South Africa, and Zambia. He holds a master's degree in International Business and Counter-terrorism from Monash University, Australia.
Okeke's arrest was followed by the Department of Justice indictment of 80 other persons most of whom were Nigerian nationals. According to the statement released on August 22, 2019, the Department of Justice said that those indicted used various online fraud schemes including business email compromise (BEC) frauds, romance scams, and schemes targeting the elderly, to defraud victims out of millions of dollars. It called the fraud the "largest case of online fraud in US history". According to the 145-page U.S. Department of Justice indictment, the victims lost or potentially lost $40 million.
Abidemi Rufai
The perpetrators list gets updated as frequently as could be – even during a global pandemic as an aide to Ogun State Governor, Abidemi Rufai, was arrested in New York on claims of COVID-19 unemployment benefits fraud.
Rufai, who worked as Senior Special Assistant to Mr Abiodun, reportedly used the stolen identities of more than 100 Washington residents to file fraudulent claims with ESD for pandemic-related unemployment benefits.
He is also accused of filing fraudulent unemployment claims with Hawaii, Wyoming, Massachusetts, Montana, New York, and Pennsylvania.
"Rufai used variations of a single email address in a manner intended to evade automatic detection by fraud systems," the Acting U.S. Attorney Tessa M. Gorman said. "By using this practice, Rufai made it appear that each claim was connected with a different email account," she continued.
"Some of the proceeds were then mailed to the Jamaica, New York address of Rufai's relative. Law enforcement determined more than $288,000 was deposited into an American bank account controlled by Rufai between March and August 2020."
Gloria Igberaese and Muyiwa Folorunsho
In the fullness of time, the crooked heads of Gloria Igberaese and Muyiwa Folorunsho proved not to be better than a straightened one. The couple's involvement in multi-million dollar investment fraud bagged them the pseudonym Bonnie and Clyde as well as being declared wanted by Interpol.
Both entrepreneurs allegedly used several companies they owned such as Divergent Enterprise, Landlagos, PorkMoney, Hyberfactory, and Porkoyum, as a ruse to bamboozle thousands of Nigerians. A petition submitted to the federal authorities by the victims said the pickings were used to acquire luxury items, properties, and foreign citizenship.
Although the total amount is still unknown, one of the cases ostensibly says the matrimonial duo carted away with investors N1 billion. According to separate arrest warrants issued by the Lagos Division of the Federal High Court, they are charged with obtaining money by false pretences and stealing.
While this might be the Nigerian Police's first whiff of this, the fraudulent peas in a pod have been at it for some time. A couple of Twitter users claiming to be former employees of the CEOs slammed them with accusations of fraud, constituting a toxic work environment, unfair reduction of their salaries, or firing them over trivial mistakes back in 2019.
In her response, Mrs Osei denied she had ever mistreated staff after Ada, an alleged former employee, accused her and her husband of defrauding clients and keeping their marital status secret.
An article published by the Peoples Gazette shows that both Gloria Igberaese and her husband, Muyiwa Folorunsho secured steeply-priced passports from the Dominican Republic. On this small island in the east Caribbean Sea, fraudsters have set up shop to try to evade the law. They offer diplomatic immunity for sale to the highest bidder.
To elucidate further, Caribbean countries like the Dominican Republic are quite reputable for selling diplomatic passports to wealthy politicians, criminals, and corrupt businesspersons. The prices of these passports vary depending on the person. Starting prices to secure a passport ranges from $250,000 to $2 million according to Aljazeera's 2019 documentary Diplomats for Sale.
The Three Fraudulent Musketeers
Three Nigerian nationals; Quazeem Owolabi Adeyinka, Ayodeji Jonathan Sangode and Olamide Yusuf Bakare were arrested for allegedly stealing over $2.6 million in bogus unemployment insurance claims in a conspiracy sting by the Federal Bureau of Investigations (FBI), along with other law enforcement agencies in the United States. They are believed to be part of a Nigerian syndicate of unemployment scammers operating in and outside of the United States.
This comes in the wake of four recent arrests made by the FBI. Osakpamwan Henry Omoruyi, 36; Osaretin Godspower Omoruyi, 34; Mark Arome Okuo, 41, and Mike Oziegbe Amiegbe, 42 were part of a six-man gang responsible for fraud on government assistance programs and romance scams totalling up to $4 million.
Adeyinka, Ayodeji and Olamide had successfully defrauded the state of California of over $1.2 million with the intention to defraud over $2.6 million. They filed 200 individual UI applications with approximately 97 of them getting approved. The California Employment Development Department (EDD) records show that all applications were all made from one apartment.
Upon deeper investigation, the EDD logically deduced that based on the size of the apartment there was absolutely no way 200 unemployment applications could have come from one place. Meanwhile, the alleged criminals had already received a total of 175 prepaid cards loaded with over $1.4 Million in UI benefit funds from at least four different state UI programmes (Arizona, California, Maryland and North Carolina). ATM surveillance from the banks where they had withdrawn the monies cracked the case wide open and proved to be the last piece of the puzzle to wrap up the arrests.
Dominic Ngene Joshua, the 21-year-old Investment Expert
It's really hard to feel bad for the victims of this next example. There's a significant amount of greed one must have to think that a 21-year-old would be able to guarantee 60 per cent on investments in real estate, forex, oil and gas.
The Managing Director/Chief Executive Officer of Brisk Capital Limited, Dominic Ngene Joshua was arrested for allegedly shunting N2 billion in investor funds to float his extravagant lifestyle, exotic cars, real estate across 3 states in Nigeria (Abuja, Lagos and Port Harcourt) parties and luxury watches.
Once on the police web, Dominic pleaded guilty to the crimes and appealed to be given time to reimburse investors.
Hushpuppi: The Celebrity Scammer
The biggest heist in recent times would not come as a shock to Nigerians. Instagram influencer, Ramon Olorunwa Abbas, popularly known as Hushpuppi, pleaded guilty to charges that include money laundering, wire fraud, felony amongst others, brought against him by the United States District Court for the Central District of California.
Hushpuppi admitted in the United States to taking part in a scam to steal over $1.1 million from a business person attempting to finance the construction of a school in Qatar, according to the U.S. Justice Department. The US Attorney's Office in Los Angeles said in a statement that Ramon Abbas, 37, pleaded guilty on April 20th this year, according to documents ordered unsealed on Wednesday July, 28 2021.
Hushpuppi was arrested in Dubai in June 2020 alongside 12 other members of his gang with about 1,926,400 people from different parts of the world reported to have fallen victims to the suspects. The Dubai Police later handed Abbas and his conspirators over to the FBI in the US and they have since been arraigned on charges of conspiracy to commit money laundering, among others.
A few days after he was extradited to the United States from Dubai, Hushpuppi, made his first court appearance where he was charged with accusations ranging from money laundering to participating in business email compromise (BEC) schemes targeting a US law firm, an English Premier League side, and a foreign bank.
In a report released by the U.S Attorney's Office, Central District of California, Hushpuppi is also being accused of conspiring "to launder hundreds of millions of dollars from other fraudulent schemes and computer intrusions, including one scheme to steal £100 million (approximately $124 million) from an English Premier League soccer club." As written in the affidavit report, "The FBI's investigation has revealed that Abbas finances this opulent lifestyle through crime, and that he is one of the leaders of a transnational network that facilitates computer intrusions, fraudulent schemes (including BEC schemes), and money laundering, targeting victims around the world in schemes designed to steal hundreds of millions of dollars."
He was again accused by the Justice Department in February of helping North Korean hackers launder money and playing a supporting role in cyber scams perpetrated by three computer programmers accused of extorting $1.3 billion in cash and cryptocurrency.
In a recent turn of events, as reported on Downtown's Websights last week, Nigeria's Supercop, Deputy Commissioner of Police, Abba Kyari, who is highly rated by members of the public, was mentioned in a bribery scandal involving Hushpuppi.
Hushpuppi, during interrogation by US authorities, alleged that he paid bribes to Mr Kyari, to have a fellow fraudster, one Kelly Chibuzor, arrested and jailed in Nigeria following a dispute over the $1.1 million fraud against a Qatari businessperson, after he felt short-changed and threatened to expose the transaction.
Mr Kyari got Chibuzor arrested and jailed and then sent his pictures to Hushpuppi in addition to his bank account number details so that he could wire transfer for his team; compensation for having done a good job.
This goes to show how deep the rot runs. It is officially an epidemic.
The POV of Nigerian Internet Scammers
Defrauders are being arrested at an alarming rate, and as time marches on we should expect those numbers to double and in a couple of years maybe triple, but it doesn't change the fact that scammers have enveloped the country in their numbers.
According to the FBI, in 2019 there were 80 young Nigerians suspected of being involved in a massive fraud operation in the United States. African Prince scams first sprung up on the Internet in the 1990s and have multiplied spawning new scams as time went on. Has anyone ever stopped to ask why?
Nigeria's unemployment rate is 33.3%, according to the National Bureau of Statistics. It is estimated that more than half of the 600,000 graduates find themselves without work each year and if you add the unemployed youths from the previous year the numbers are absolutely staggering.
Additionally, the country's unemployment rate has quadrupled over the previous five years. With food prices rising 20% every year, people are finding it harder and harder to provide for their families. Currently, a lot of unemployed and hungry youths are bumbling around the city without direction or a clue as to how to get anywhere. We all know what happens to idle hands.
Statista placed the Internet penetration via mobile phone in 2020 at 41.4 per cent; that puts mobile phone users at 85.26 million. Future projections put those numbers at 64.9 per cent come 2025. An average jobless Nigerian is equipped with a phone that has internet access and that is all that's needed for the initiation.
Now that the 'why' has been addressed, let's highlight how a basic scammer processes information. Like everything on this earth, this way of life is based on one thing, the stimulus. It evokes the action and it comes in different ways. A handful just want to make money by any means necessary due to their peer's aggressive showmanship of money on the gram.
For some, it's an easy escape from the harsh reality of unemployment and for those who are still on the fence, the mantra 'we are just collecting what was stolen from us by the oyinbos' and just like that their mindsets are conditioned. When the guilt resurfaces, it is pushed to the back of their minds and eventually they become set in their ways.
There are so many moving parts and categories to running a basic scam as a result of that, a lot of them fall through the cracks and like a cockroach live to get caught another day. A freshman yahoo yahoo boy or girl usually begins small before going into the big leagues. From different forms of romance scams to requesting gift cards before then gradually moving to bigger and better things. Just like a 9 to 5 your zeal to make more money would determine how far you go and only those who fly too close to the sun get caught.
Kunle, who is part of the moving cog that is internet fraud, agreed to speak on the subject. He focuses more on the monetary side of things. His job is to receive the money in dollars and pay in naira- sort of like a Bureau de Change.
He says "someone cashes out every 30 minutes. It might just be a little cash-out or huge payout but trust me when I say this; someone is making money off a client's gullibility right now." Our conversation is rudely cut short. It's one of his clients asking for one of his accounts for a money drop. When he returned, he reinstated his last statement, " You see, someone just cashed out." When asked how he's able to access foreign bank accounts in Nigeria he says "It's a patient task. You have to nurse a client for as long as you can until you are sure you have the client's trust. Once that happens the rest is easy, you simply tell your client to open a bank account in his or her name and hand the control of the account to you and just like that, you set your rates and make your money."
This job picker is done by thousands of other youths like Kunle around the country and just like a Hydra, when one is shut down, two more raise up in its place.
Upon first probing, the question 'why are you unremorsefully being an accessory to fraud and why did you start in the first place?' is carefully thrown into the mix, and he responded saying, "While I was at school I'd see people I'm close to suddenly buy things worth thousands of naira and I'd be struggling to pay for handouts and feed myself. There was no use calling home because if I did they'd ask me for money. I started doing this to provide for myself and my family. Although there are perks that come with it like the girls, occasionally splurging on clothes, gadgets and what have you, I started to financially uplift and shop my family. I don't intend to do this for eternity but I'm willing to do it till I get that legal and steady cash flow."
Kunle is just in his early twenties and turned to yahoo yahoo to support his family. There are more youths out there like Kunle who turned to scam to provide for his family. He's been unemployed since leaving school in 2019.
All the predictions and estimations predict that Nigeria will sink even more into the mud, and as more youths and kids graduate into unemployment, scams will become the foremost option for getting rich quickly. Unemployed youths have benefited a great deal from scams and the vast ecosystem they have created.
As with everything harmful and vile in Nigeria, it is almost impossible to eradicate in its entirety. The government can at best provide alternatives and create jobs for the youth after they graduate, but then again a lot of them didn't need to leave university to become scammers like Kunle. They were sucked into it while at school. The further decay of Nigeria allows yahoo yahoo and other illegal practices to flourish, and until a solution is found in the form of a permanent one, rather than applying bandages to an already dirty wound, nothing will change.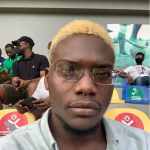 Self-identifies as a middle child between millennials and the gen Z, began writing as a 14 year-old. Born and raised in Lagos where he would go on to obtain a degree in the University of Lagos, he mainly draws inspiration from societal issues and the ills within. His "live and let live" mantra shapes his thought process as he writes about lifestyle from a place of empathy and emotional intelligence. When he is not writing, he is very invested in football and sociopolitical commentary on social media.