Uti, Who Is Your Big Brother?
While the Jara theme song played in my head as we waited to be taken off hold, I remembered how I had tried to cajole my mother to allow me to watch cartoons instead of a show only she liked.
However, repetition sooner rather than later does truly make your heart grow fonder. I too became engrossed in it, setting reminders to avoid missing a beat. For its duration, my childish desire to watch caricatures make fools of themselves was tamed.
The synergy between the hosts was unmatched. With each episode, the pair had this connection that seemed like they were neurologically linked.
One of the hosts went from strength to strength. He became a force to be reckoned with in everything he touched.
Although winning Big Brother Africa was his big break, he breezed through showbiz like a pro. It was almost surprising. I would describe his personality, as a classic professional. A professional in every sense of the word. His skilled qualities spread across all his endeavours.
With fame came a necessary evil, critics, and haters, but who doesn't have them in his line of work? An orator, actor, and model for a fee, the DOWNTOWN duo of Onah Nwachukwu, Editor, and Tilewa Kazeem, writer, talk to Uti Nwachukwu about Big Brother Nigeria, his new show, Behind The Glam, and new movie with Aki and Paw!
Big Brother was what propelled your career and you've been very vocal about who you are rooting for. What character traits do these contestants possess that make you throw your weight behind them?
The thing about Big Brother is that it gives you a relatable voice. There's a false sense of morality that we indulge in, in Nigeria so I've always looked at myself as the evident exception in a morally upright society that I find to be very false. Out of a thousand hopefuls, I was the only one selected to represent the whole country which means there must have been and still is something extraordinary about me.
In addition, I do not believe in cancel culture and I do not perpetuate it unless someone does the unthinkable such as murder, child abuse, rape, and certain grievous crimes. With that said, it awes me how Nigerians are quick to cancel people just because they've said or done something, that they have done or still actively do when no cameras are watching.
I'm more drawn to people who wear their emotions on their sleeves probably because that's how I am and Big Brother does a great job at bringing out the social outcasts. My voice will always be used to show support to those people because I see an element of myself in them. There's no point pouring water in a bucket that is full. That's why at the beginning of every season, I always let people know who I predict will come out on top when the dust settles. Why? Because these are the people that need to be encouraged and validated because they are real and true to who they are.
How do you feel when people take jabs at a show not too dissimilar to the one that propelled your career?
Just imagine you are drinking garri in your house with your family. From morning all through to the evening you're on a strict garri diet. Then one day, a sibling of yours goes outside to drink garri in public and your parents are scolding them: "Why would you be drinking garri in public? What kind of poverty-stricken behaviour is that? This, that, and a third." You can imagine the hypocrisy. That is the problem with Nigerians. They attack and attack relentlessly. Nigerians are just upset that people dare to leave their truth in public.
When they take jabs at Big Brother, I'm usually amazed. It's rated 18. It's just the same way Nigerians pose as the morally upright and religious. Meanwhile, if you check the internet for the country that watches the most porn Nigeria tops that list. It's the same way with Big Brother. The show has helped so many lives.
Take a look at me for example, if I hadn't won I'd have worked in a bank, telecommunications or behind some boring desk, doing well for myself but I wouldn't be happy. I worked for a bank for a year. I was efficient but I wasn't happy. Every human being is an individual, it is your sole responsibility to maximize every opportunity you have. If ten of us got on the show and five of us chose to forget why they are there, that's on them.
We're grown-ups, and at the end of the day, we make our choices and we have to live with them. I saw something somewhere and I reposted it on my Instagram account. It said: It's when you have money that you realise weekends aren't for washing clothes. Nigerians come from a place of want, and bash people for having the life that they want. You really can't pay attention to what the naysayers are yapping about.
Immediately after your victorious spell with Big Brother, you and Helen Paul were chosen as hosts of the TV show Jara. How were you able to clinch such a huge opportunity right off the bat?
I didn't rest on my laurels after the show. I had watched previous seasons, I had seen how a lot of contestants would fizzle out after the initial fan attention and media craze. So for me having had a second opportunity, I made a promise to myself not to squander that chance and end up being one of those guys.
A lot of companies and agencies are a bit apprehensive with Big Brother contestants when they leave the house because to a great extent, fan love can be quite overwhelming. And you know how it is with this country, what happens is that some of these brands begin to insinuate things. Although some of these reservations are valid, not all housemates that leave the house a winner or otherwise are proud or filled with self-importance. However, that premeditated notion prevents them from leaning towards certain Big Brother participants.
For me, I made sure I went to different companies, and agencies: I walked up to directors, producers, and even African Magic asking to have my name down for auditions that had to do with TV presenting and acting. If there was an opportunity, I was automatically interested. I needed to pursue that career path.
After a while, I got the call and at the audition, I saw the major faces you see on TV today of both genders. I wasn't stifled or intimidated because I'm a firm believer in que sera sera( what will be, will be) so I went in there and gave it my best shot. Seated at the audition was Helen Paul. It was the first time we met and we hit it off immediately. To everyone's surprise, we had the connection and synergy of lifelong friends and our tennis-like banter got us the job.
The audience was able to tap into how natural, down to heart, and unpretentious it felt with us. That's why it went on for 11 years and for 11 good seasons. Its relatability to all classes of people added to why it was a huge success.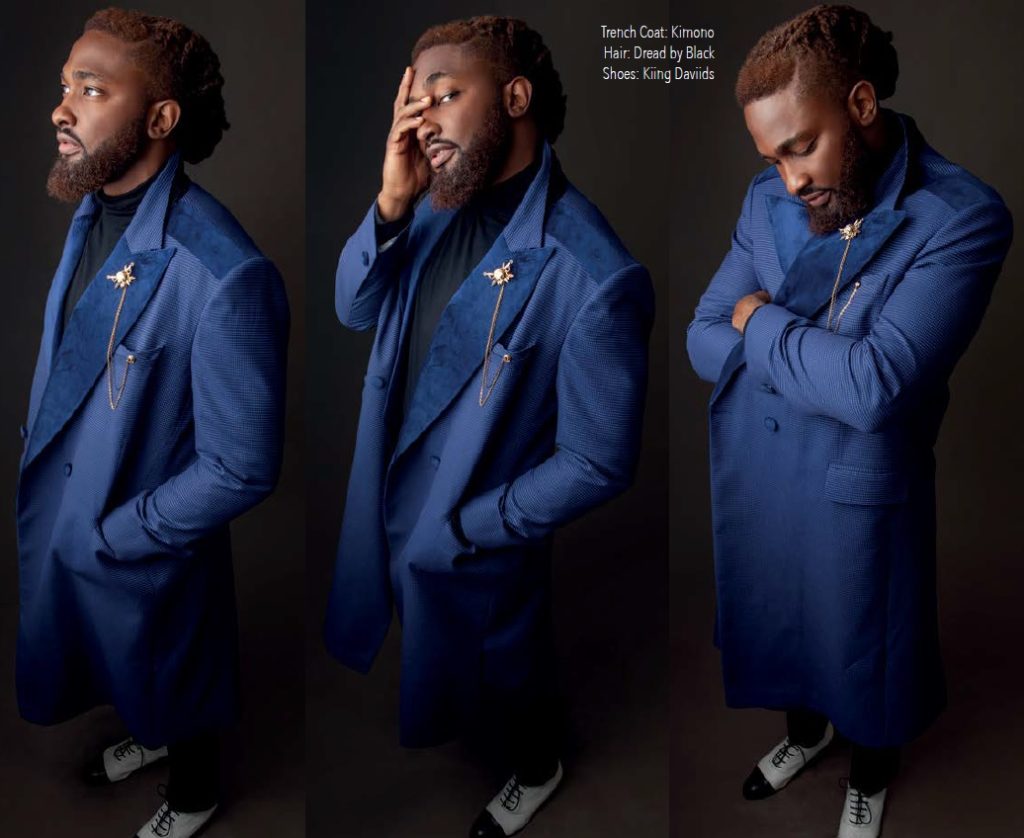 You were known to be a strong supporter of Pere this season. You even suggested he could win, but he didn't. How do you feel about that?
Oh no, I knew he was going to be top five. He is a great guy and a good friend of mine. Not to mention a Nollywood colleague. Pere did absolutely well in the game considering that the odds were really against him at first. His transition was a wonderful thing to watch. Very inspiring. I am super proud of how far he came and I know he's going to achieve great things.
How do you feel about Hazel Oyeye Onou AKA Whitemoney-Nigeria's sweetheart- winning this season; do you think it was well deserved?
Ahhh! Whitemoney captured the heart of the nation from the minute he stepped into that house. I predicted he would win from the first week.*laughs*. Nigerians always respond to housemates with very interesting journeys of hustle. I'm also proud of him for winning the show. He knows his nation, he delivered and Nigeria rewarded him. Being picked for BBNaija already means he deserves every good thing that comes with the show including the WIN!
What justice would you say Big Brother Naija has done to Big Brother Africa?
With the latter, the viral sensation was born and I think as Nigerians, we felt cheated considering that we hold a large chunk in terms of viewership and subscriptions, yet we always lost to other countries. So maybe they felt why not give them their show, after all, South Africa has theirs. They gave us our show and it's working like magic.
In my time, I was the only one who represented Nigeria. Then I think after that, two people were allowed. Now you have 20 Nigerians- what could go wrong? Big Brother Naija has given more people the opportunity at stardom and Nigerians feel it's their own- they don't have to share it with anyone else. It's a platform where Nigerians feel heard, as they don't have a voice anywhere else.
Has it done justice to the initial show Big Brother Africa? Not exactly because they have two entirely different contexts. It was a mix of continental cultures for Big Brother Africa but in Nigeria, you see the mix of national cultures. It's totally different but we are united by languages which are English and pidgin. So with that said, I wouldn't use the word 'just', rather, I'll say it complemented it.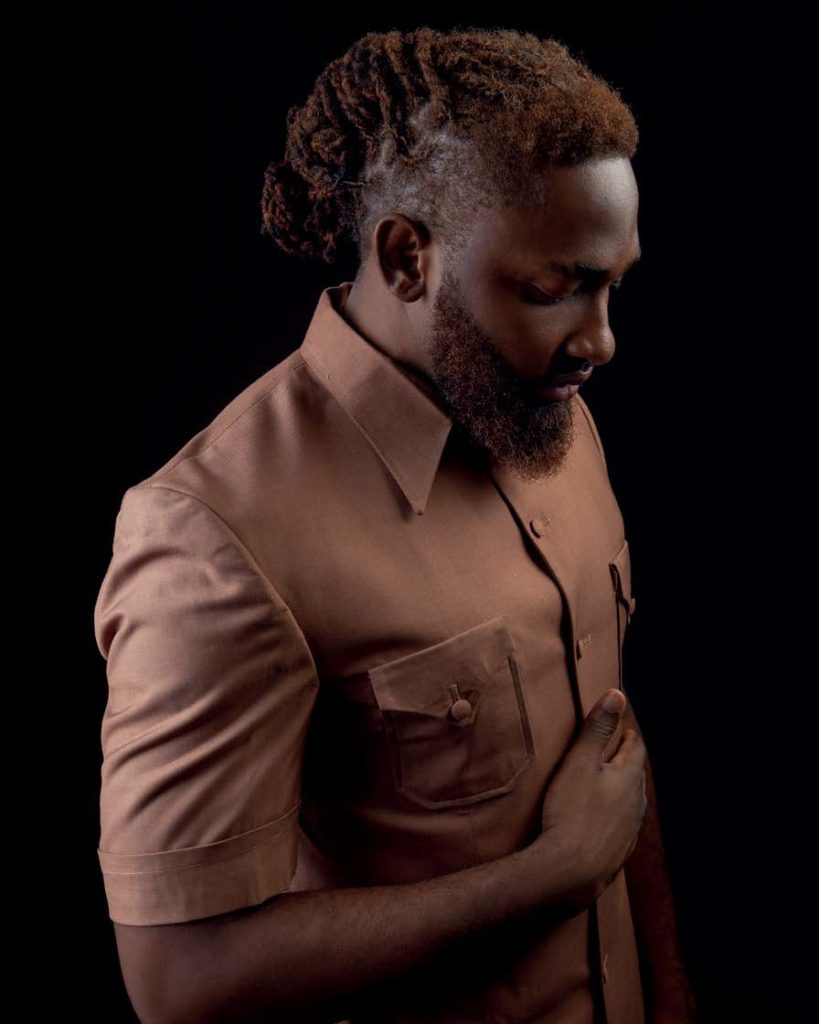 Are we ready for Big Brother Africa to make a comeback?
We are so ready. People are hungry and thirsty for Big Brother Africa. We've had about six seasons of Big Brother Nigeria now and a lot of people can't wait for the show. I posted a throwback video of my time on the show and I had people comment about how much they miss the show.
Big Brother Africa is more about the countries and Nigeria believing they are superior. It's like watching the World Cup vs watching the Premier League. It's more like a national pride thing.
Quick question, does the Big Brother franchise have a contract with Nollywood? Is there a gentleman's agreement between them?
I dare say, Big Brother is an unofficial marketing platform for your talent. It is the biggest media platform in all of Africa. It just so happens that everyone is looking at entertainment as an escape route because of the state of the country. People see actresses and actors buying cars and houses and they want that kind of money. What is the best way to advise and grow your numbers if not Big Brother? Now you have a lot of producers that are relying on social media statistics and traction to sell their movies.
Also bear in mind that a lot of us who are a force to be reckoned with in the industry across different fields came out of the show. It's an easier way to get your name out there. I'd say they were inspired by us unintentionally. Nollywood is the second biggest movie industry in the world. Sustainability and remaining relevant is extremely hard in music that makes Nollywood the surest way to remain relevant in the entertainment industry.
Don't you need some sort of acting experience before you make such a leap?
A lot of people don't need acting experience to be able to act. Some of the greatest actors didn't go to acting school. They were discovered on the street just like models. You sort of grow and mature on the job. My experience was just The Next Movie Star and maybe one or two plays in school. I didn't go to acting school until 2015 when I went to L.A.
You really just learn on the job. For me what is hilarious is knowing you haven't brushed up your talent and you maintain that level of your skill and remain a laughing stock. You can lie to everyone but the most self-destructive thing you can do is lie to yourself. Self-truth is important.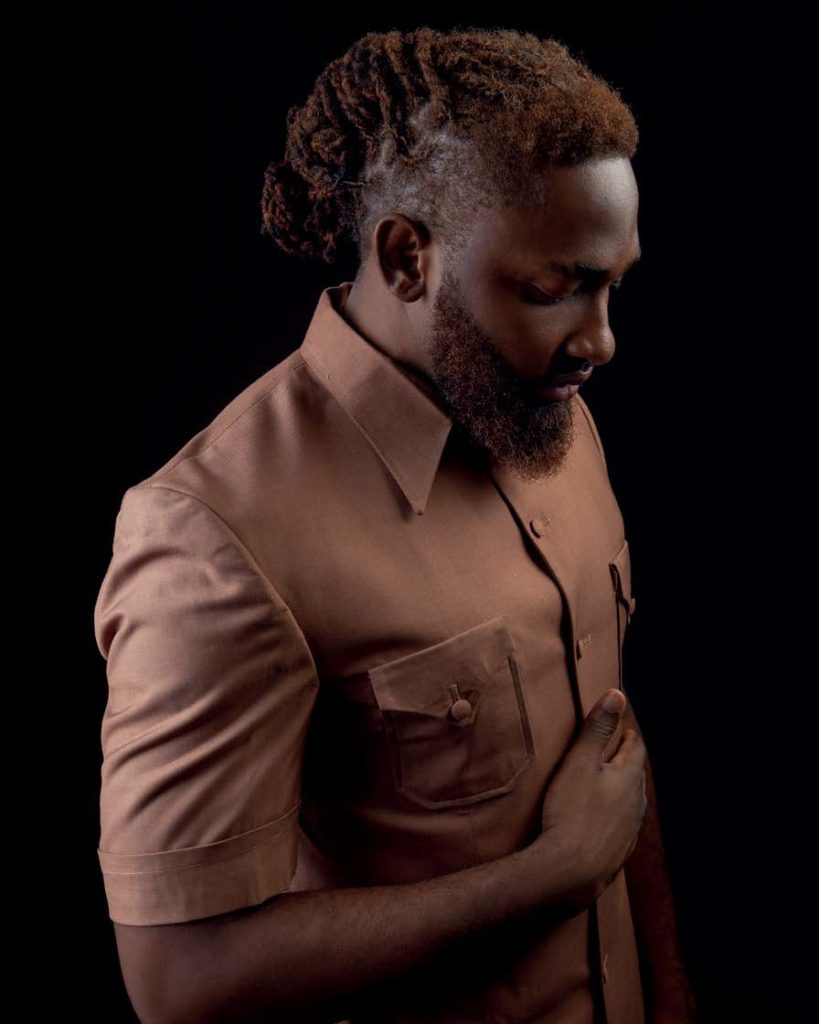 Previously, you spoke about showbiz being a glamorous life. Is that what your show Behind The Glam aims at unravelling? I know it's self-explanatory but do pray tell in your words what the show is about.
Behind The Glam was created from the reason I support who I support during the Big Brother show. I believe everyone has a story for becoming who they've become. I don't believe in and perpetuate hypocrisy too that's why Behind The Glam was created. These are the most misunderstood people in our society and that attracts the most curiosity.
Look at it this way, in Nigeria for example, when you live successfully and you want to keep your life private (and you deserve to keep your life private because you don't want anyone to publicize everything about your life), that almost irritates the public but they don't want to accept that there's a right to privacy. On the other hand, when you are outspoken, you are despised. The reality of life is, you will polarize people with the truth. That's the God-given truth. There is no truthful person that has been loved even Jesus was hated because he dared to speak the truth. When you live authentically, it irritates the pretentious spirits of people. That reason birthed Behind The Glam so people can see the human side of those individuals. For them to come onto a safe place and tell their stories because we all know how the media can warp stories to sell papers or as clickbait. Think about it as a show for us by us. It's a safe space for personalities to come and tell their truths. It's authentic, it's real, it's behind the glam
Is the show just restricted to celebrities alone or personalities from all walks of life?
No, it's not going to be restricted to only musicians and actors alone but to every notable member of society. For the new season, we're talking to multiple pastors, members of the government, and all of that. The most misunderstood people are going to be examined.
You recently hosted the reunion of surprise hit reality show, Nollywood Queens. Is this something we should look out for in your career path? Do you intend to host more reality TV reunion shows?
Of course, this is going to be a path for me. I love it, TV presenting is when I come alive and dazzle. That's why I can do a show unscripted because my personality sells itself. I don't have to think too much, I just go with the flow. Even when I do have a script, I present that script with my personality.
I can be whoever I want to be, however I want to be and I can sound and look however I want to look. From this interview, you can tell by how many words I've said that I'm naturally an orator so I love to talk, plus I'm a curious person. Presenting and interviewing are my favourite things to do.
Which one of all the stars and talents you've been privileged to work with or interview would you say has impacted you positively?
Indirectly, Frank Edoho for sure. To be candid, I never really rated the entertainment industry growing up. We grew up watching a lot of international television. The Americans and the British have always had premium content. Compare that to what we had then on TV and it was laughable. The first time I saw Frank Edoho, I refused to believe he was Nigerian. He was the first man to inspire me. 'If he can do it in Nigeria, then I want to do this too' was what I told myself growing up. He still is my mentor.
Frank Edoho for TV Presenting, acting I'd say Ramsey Nouah, Kalu Ikeagwu, and Chidi Mokeme. For the women, Rita Dominic, Omotola Jalade, Genevieve Nnaji, and Dakore Egbuson. Dakore is the first for me. I loved her acting. Those were the people that inspired me growing up. They made me want to be affiliated with the industry.
Should we expect to see some of your mentors on Behind the Glam?
Hopefully. You know, we just rounded up the first season, and people like that have to be sure they can trust such a platform. We've gone through a lot with people coming under a false guise claiming to be innocent and you trust them but you are later filled with regret for not listening to that voice in your head that told you not to do it in the first place.
When the show gains traction and they see it's one they can trust, I'm sure they'll want to come on board.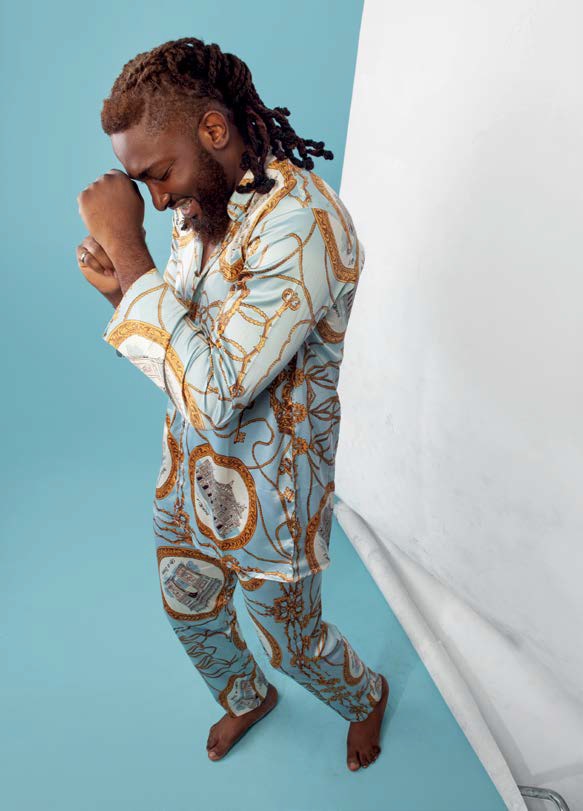 You used to sing professionally, in fact, you released a single titled Go Down in 2010 but 11 years later we still haven't heard a Wizkid or Burna feature. What happened to that career path? What's the story behind that?
We are at a time now when we can appreciate different genres of music. At the time I started singing it was just Afro-music that was our main genre and Style-Plus was the only band at the time that sang pop. There wasn't a rock crowd and I grew up listening to a lot of Pop, Rock, and Alternative music. I still sing, music is my first love and I've been recording and storing.
My producer has been urging me to release something but the thing is the music industry is a difficult space ladened with a lot of politics and I'm not sure I have the energy to play such politics. So as a hobby, I'll continue singing. If people like it, good. If they don't, swell. I'll talk with my producer and we'll put out an EP of the rock singles we have recorded and we'll see how it goes. To do it professionally…I don't know yet.
In a dated interview, you spoke about people telling you to focus on one job rather than shuffling in and around several careers. You said you loved having various options available as opposed to one. Is this still your standpoint or have you identified a field you are more comfortable working in?
Yes, that is still my standpoint, and people criticising you for not having just one stream of income or career path are all speaking from a place of ignorance. You can't speak the butterfly language with a caterpillar. They haven't evolved because these are the same people watching motivational speakers talk about multiple streams of income and coming to that realization.
As I said, when they can't understand you, control you or oppress you they'll criticise you. Everyone knows about the importance of multiple streams of income now. Back then with my dad, while he had his regular 9-5 job, he had a business centre, a gas plant, and a company that supplied drinks. At some point, he delved into cosmetics, and when he retired he was the first person to bring the fast-food joint to our town.
So I came from a household that understood the importance of multiple streams of income and as much as I love TV presenting and whatnot, that doesn't mean I don't enjoy walking the runway or acting or the other stuff I enjoy doing. As long as God permits it, I will keep having multiple streams of income.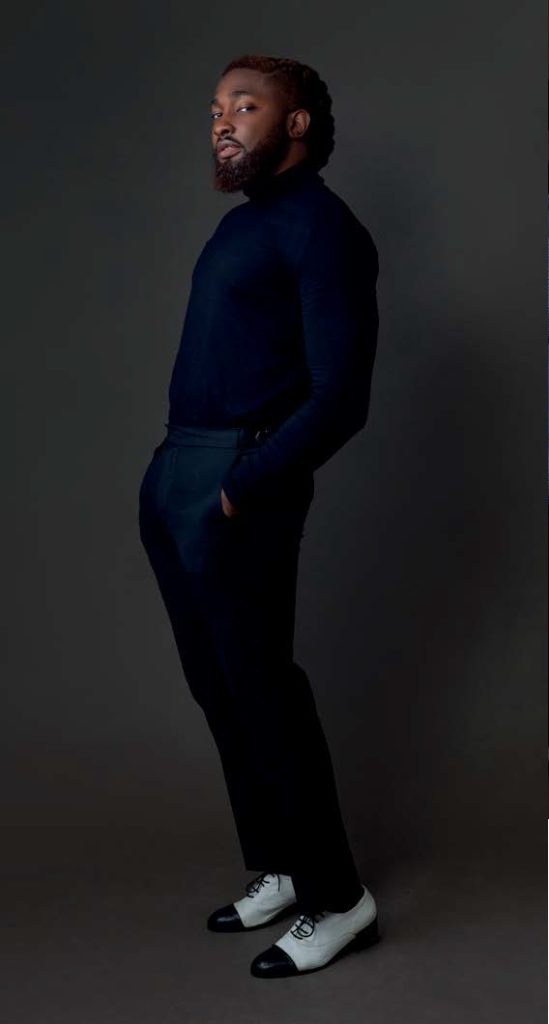 The internet has been agog with the new Aki and PawPaw movie and we also noticed that you are part of the cast. Seeing as you are not a comedian, what drew you to the movie, and what are we to expect from your character in the movie?
I couldn't afford to turn down the role they offered me. When I got the call, I said exactly what you just said: 'I'm not a comedian why are these people calling me for an Aki and PawPaw movie?'- but I was sent the script and told to come audition for the role.
Apparently, from what I heard through the grapevine, from the moment I stepped in, the producer already tagged me as Panchak. That happens to be the name of the role I was asked to play. I enjoyed every bit of my character not because I play the antagonist in the movie but also for some of us that are borderline nice, it's usually more fun to play the villain. I'm not exactly a fan of the good guy roles and the lover boy roles.
That doesn't mean I wouldn't embody those roles to perfection, I just love the villainous roles more and Panchak is an animal. He's going to either make you cringe, applaud or laugh. He is an over-the-top dramatic, self-absorbed, social media-thirsty wannabe and he wants to make sure he stays on top even if it means knocking down anyone who stands in his way. I can't wait for the film to come out. I think it's dated for release in December this year.
I'm sitting here trying to morph my head around how your role would coexist with that of Aki and PawPaw. I hope we wouldn't be seeing them in capes and spandex?
You'll never know. It's Aki and PawPaw, they've done everything.
Are there any new projects we should be on the lookout for?
There is always something to look out for with me. I don't like to speak about my projects before they mature. I like to keep people guessing and surprised. So definitely, expect new projects.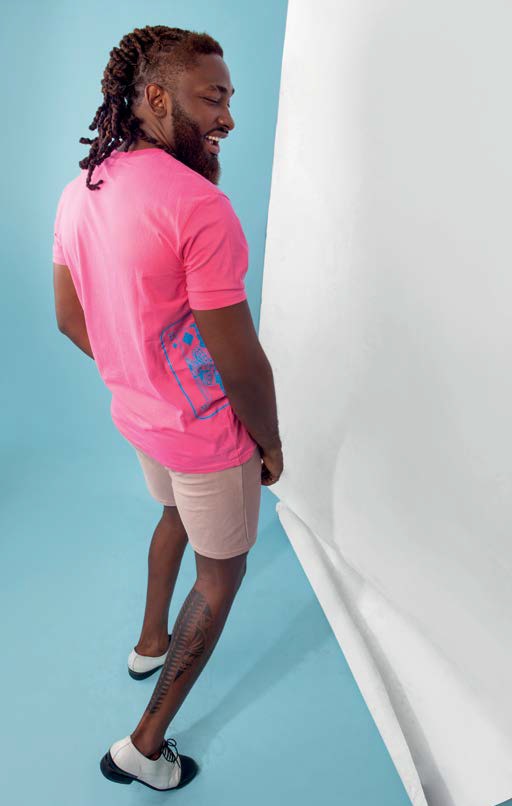 Ok, one final question; we know everyone is dying to know this. Can we begin saving for our Aso Ebi now Mr. Uti: Is there a Mrs. Nwachukwu in the shadows?
It's not really easy for me to trust people even if I date, you have to earn that trust. When you do, I know I can spend the rest of my life with you and you can meet my family. If there's going to be a Mrs. Nwachukwu, fine. If there isn't going to be one, also fine. There is no need for that validation. I don't know who sold us that construct that you need to be married with a family to matter in society.
It is one of the reasons there are so many broken marriages because people are getting married for the wrong reasons. People haven't discovered themselves well enough to the point where they've fallen in love with who they are. They fall in love with someone who is in the same emotional boat as they are in. Before you know it wedding invitations are in the mail and a few years later, one or two kids are running around the house. A clash here and there and divorce papers are being signed. Now there are damaged kids in the world and then the cycle continues. So if there's going to be a Mrs. Nwachukwu I don't know. You could just wake up one morning to the news, you never know.