The Multifaceted Mogul: Elohor Elizabeth Isiorho
The Nigerian fashion industry continues to soar. The quality of designs is improving, sales keep making great strides, and the exportation of finished products is almost seamless. On the marketing front, one person is responsible for heralding a modelling culture that we have come to know today—the founder of Nigeria's foremost and longest-running modelling outfit, Beth Modelling Agency, Elohor Elizabeth Isiorho. Elohor, who also happens to be an Ex-beauty queen, showrunner, event planner and realtor, in an interview with DOWNTOWN's Editor, Onah Nwachukwu, talked about mothering models, the business of planning weddings, and the realities of the real estate industry.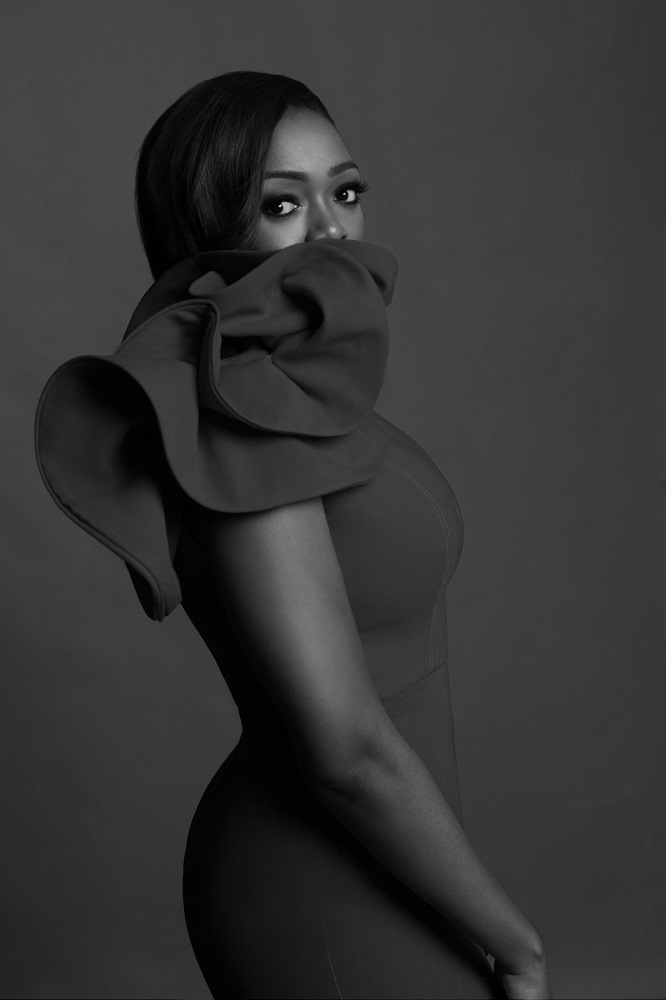 When Elohor returned from London to launch Beth Modelling Agency in December 2004, she was breaking new ground, essentially pioneering a modelling industry that was non-existent prior—models in the country were freelancers and just showed up whenever their services were needed. It was the first time a structure that scouts, nurtures and gives representation to models was erected in Nigeria. As an ex-beauty queen, she saw the void prevalent in the fashion industry at the time and filled it with Beth. Just three years later, she secured a franchise deal with top Parisian chain modelling agency, Elite Model Management, to organise Nigeria's premiere model search competition, Elite Model Look Nigeria, the following year. Elohor relived when she began the partnership with Elite. "I started the Elite franchise because I wanted to start my own model competition from the onset, and so I sent emails to different agencies. Elite was one of the agencies that got back to me and said, 'Oh wow! Would you like to organise our model search competition?' I felt at that point that the agency was new, and we also needed international recognition, so I decided to partner with Elite."
Her partnership with Elite Model Management came bearing fruits. As a result, Elohor Isiorho (and her own agency, Beth), through Elite, made many models' dreams come true— the exposure to the international fashion scene that the competition opened to aspiring professional models was second to none. But soon after the COVID-19 pandemic hit, a rebrand happened, more than 10 years after Beth was launched.
Isiorho clarifies what this change was all about. "I had the franchise for 13 years, and after COVID, I decided to rebrand my model search. I realised that instead of working with one agency, I could work with agencies all around the world. Because when I was working with Elite, I was restricted to just Elite, whereas a few other agencies wanted my models' services. Being independent of Elite opens more doors and opportunities for me; we get more clients and agencies to work with. Back then, as much as everybody knew me as Beth, it was like Beth-Elite. Also, the international agency doesn't want to work with their competitors. Elite, for instance, wouldn't want to work with someone that works with another agency. So I was restricted to working with just Elite, but with Future Face Africa, we get to work with as many agencies as would like our services. Having my own model search competition is something I've always wanted to do, but you know how it is; starting something new is also very scary."
The relationship with Elite Model Management, however, hasn't changed. Elohor confirmed that it hasn't been severed as she discussed the new direction they embarked upon, "The good thing is that we still work together, nothing has changed, because they still sign our models, we still have a good relationship. We are still able to secure top deals. The only thing we changed is the name. We still work with the agency as we did in the past. The difference, as I earlier mentioned, is we are working with more agencies now, and of course, we are not organising their competition anymore. We've changed the name to Future Face Africa. With Future Face Africa, it's about discovering more African models in other African countries, compared to when I was with Elite and was restricted to just West Africa. So it opens doors to work with more models from different parts of the world, with different looks, bodies and agencies. For instance, we just had the men's shows, and we had about six or seven boys (most we've ever done) doing back-to-back top shows. We had boys exclusive to Prada and were not signed to Elite. Out of all the boys, only one was signed to Elite; the rest were to some other agencies."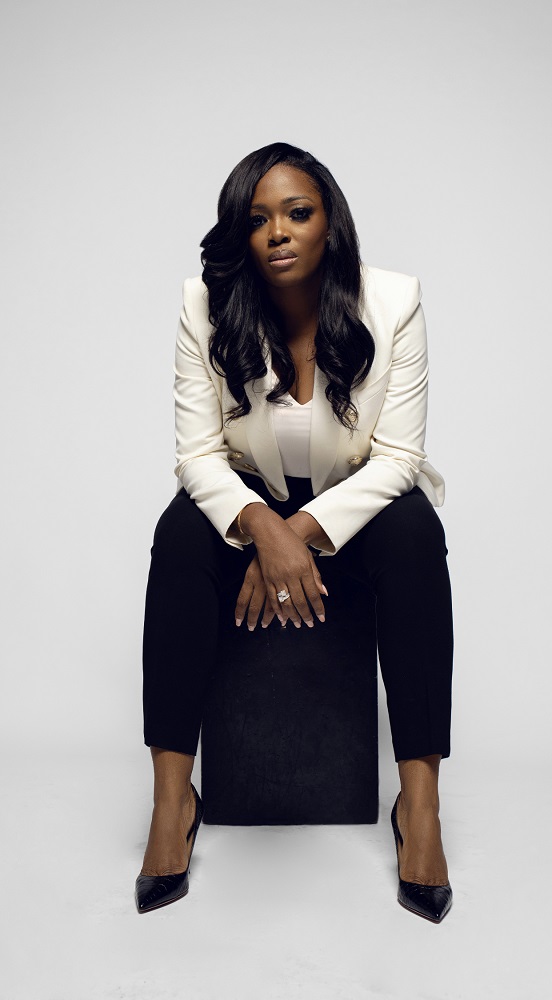 What happens to your models that have made such big names? One might ask. To provide a backstory to just how influential the Elite Model Look model search was, the competition's most notable finalist, Mayowa Nicholas, was brought up. Nicholas, who became the first Nigerian model to star in Dolce & Gabbana, Saint Laurent, and Calvin Klein campaigns, was one of the contest's finalists of the 2014 edition. So the question is: What is the arrangement with past graduates of the Elite competition regarding proceeds, contracts and representation? "The job of a modelling agency is more or less like a mother that takes care of a child, especially for African models travelling to these countries with no experience and knowledge of what to expect from agencies. We take care of them and nurture them. As a mother agency, it's a lifetime thing, so we still get paid a percentage for discovering her."
Elohor's 2-year hiatus thanks to COVID was quickly followed by the emergence of Future Face Africa; a rebrand of widely acclaimed Elite Model Look Nigeria, which expanded her model search beyond the borders of Nigeria alone, and offered a more comprehensive range of aspiring models a chance at success. The maiden edition was held earlier this year, with 18-year-old Rwandan, Ken Nziza, and 22-year-old Angolan, Ana Bela Domingos Campos, winning the male and female categories, respectively. Elohor talked about this season's aftermath. "Of course, everyone knows that the Future Face winners are not from Nigeria. We have one from Angola and the other from Rwanda. Ana, the female winner, is doing well, especially in her country. She's getting recognised and has received a few awards. And then we have some models who also participated in the competition doing different things from their own countries. In terms of international placements, we've gotten both winners a few, although, with Ken, the male winner, his dad wants him to finish school. So, for now, we've put a hold on his career. As for Ana, she's supposed to be in Paris for the shows next season, so fingers crossed. The next edition will hold next year, hopefully around the same time—between January and February."
On what the competition has in store for the next edition, she said, "What we have decided to do next year is make it more for the everyday woman as well, because we realised that we don't want to focus on all the international markets. I mean, the African market pleases the everyday woman more. So we are open to sizes 8 to 16 next year, boys with different looks. I don't want it to be your regular skinny girl model search. If you notice, from fashion weeks now as well, it is more of the everyday woman, with plus-size models and all that."
But the fashion industry is not the only sector that Elohor has marked her territory. In 2013, her foray into the hospitality and lifestyle industry saw her launch a luxury wedding event company, Prive. Narrating how wedding and event planning came to be, she said, "I had done Elite modelling competitions for 13 years, and it is more of an event. I plan everything from beginning to end by myself; I just had interns working with me during the day. So I've had experience with event planning. I remember how I started the wedding business. I had a friend that was getting married, and he kept calling me. He'd call me for help saying, 'I need a DJ,' 'I need a make-up artist,' 'I need this and that, and I said jokingly, 'dude do you want me to plan your wedding?' He was like, 'you know what, I've been waiting for you to tell me that. The way you plan events, you know how to do this.' And that's how it started. The funny part is when I was 21; I always wanted to be a wedding planner. I love weddings, fairytales and all that. So it was easy because it is one of the things I've always done and enjoy doing."
Although most wedding planners claim to genuinely love what they do—what is there not to love?—it is often an arduous job. Because of the gigantic expectation ascribed to wedding days, coupled with the difficulties that come with working with overly passionate Nigerians, sometimes under pressure, some event planners don't always have a field day. Elohor talked about some of the issues she faces running a luxury event company in Nigeria. "I've been so lucky to have clients that are kind of busy, I enjoy planning weddings that I am being left to do everything, or at least 90 per cent, and they agree with me. Obviously, sometimes we disagree but at the end of the day, it all works out."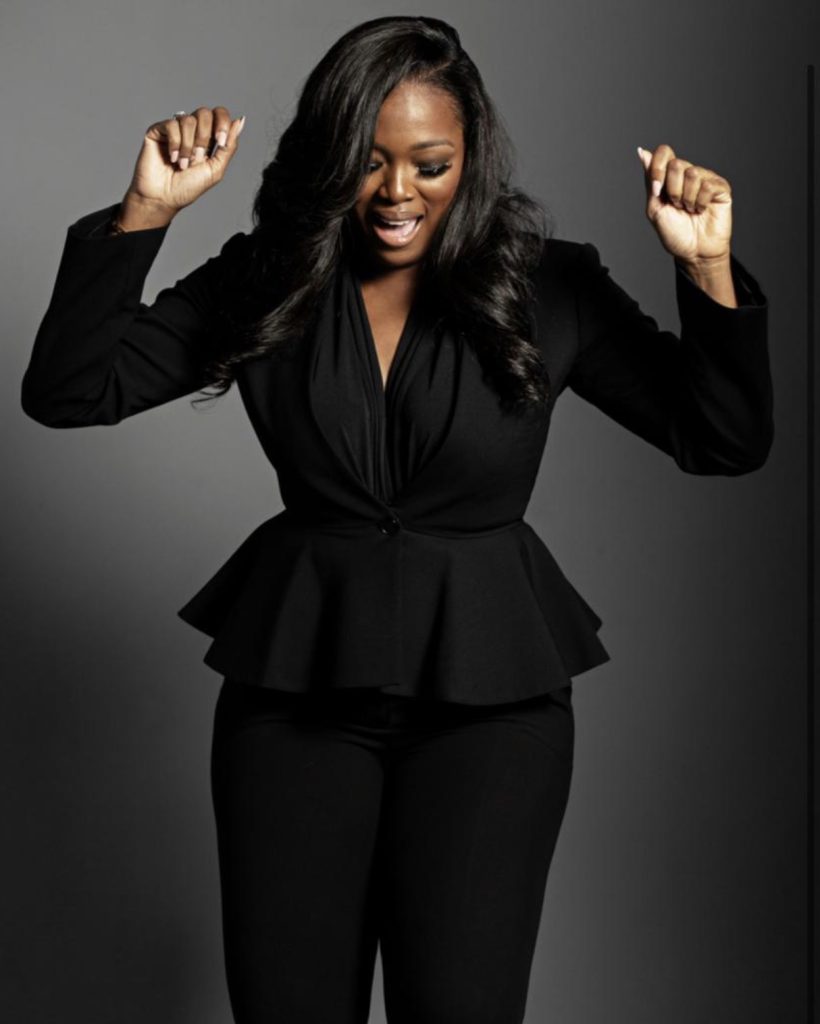 It is every event planner's dream to have a smooth operation during the planning of each wedding. However, a perpetual nemesis that sometimes derails that dream is a bridezilla— a woman whose behaviour in planning the details of her wedding is regarded as obsessive or intolerably demanding. When asked if she has ever had to work with a bridezilla before, Elohor said, "Just once. Funnily enough, in most of the weddings I've planned, the grooms are the ones that really plan the wedding. I've only had one experience where the bride was a bridezilla, and I was actually shocked because she didn't start off like that. I used to tell people that she is an amazing bride, and so cool, and just two weeks before the wedding, she was a different person."
It is normal to think 'expensive' whenever one hears the word 'luxury'. When it comes to luxury, attention to detail is everything, so Elohor explained why these two words are not always interchangeable, citing it as another issue that she faces. "People think luxury is expensive, and you have to have millions to plan. I see luxury as not your everyday wedding but something classy. I am not a fan of walking into a wedding venue to see red, green, brown, etc. Everyone is confused, and it's not a good vibe. Unlike when you go to a wedding, where everything is clean, and you use colours like pink, cream or gold, and just do it nicely. That is luxury and might cost the same amount or even less. Coming in, we were called Prive luxury events, and it was giving us a lot of issues. It restricted me to a lot of clients. Luxury is not necessarily how much you spend but the look and feel of your event." She revealed.
What is a luxury event offering if destination weddings aren't on the menu? Elohor relishes them a lot as she compares them to weddings in Nigeria. "I do a lot of destination weddings, which is really fun for me. I love travelling, so that's not been an issue. Then again, I find it easier to plan a wedding outside of Nigeria than in Nigeria because you have the florist, decor, and everything you need with just one call. Send pictures, and everyone understands what they are doing. But here, sometimes you find it difficult to work with people, and then on the day, your vision of what you want and what vendors supply ends up being different. And everybody wants to cut the budget. People ask me which is cheaper? And I always tell them that, in my opinion, destination weddings are way cheaper because things are expensive in Nigeria, and you have to import most things, such as flowers. Also, with destination weddings, you will have more fun because you have limited the number of people that come to your wedding; you know people that are coming. In Nigeria, weddings are open to everybody; you have to budget 200 to 300 persons per family; then multiply that by two, and you then have almost 1000 guests. You know how it is. With a destination wedding, you know to plan around 100 guests, and as time goes on, you have guests saying that they can't make it due to denied visas and other things. So you will know the amount you are working with." For Elohor, logistics—in the cases of visa applications and ultimate denial—is the most challenging aspect of planning a destination wedding.
Over here in Nigeria, as we continue to find ways to cope with the persistent downpour this rainy season, event planners are faced with many uncertainties about how their clients' big day might turn out. Elohor discussed how she factors in and approaches weather conversations in her line of work. "I always advise couples to move their wedding if they can—especially those wanting an outdoor wedding—just to be safe. If they don't and insist on getting married around this time of year, I always advise them to get married indoors. But people like to take risks. I have a client who wants to get married this summer in Dubai, and I told her that it will be 40 degrees minimum in Dubai. At first, she wouldn't listen and said it didn't matter. I had to emphasise again, "40 degrees is hot". She then pointed out that the venues are cheaper (around the time). 'Are your guests going to enjoy themselves? Which is the most important. And she wanted an outdoor wedding.' Eventually, she postponed the date to early next year, which is the better decision."
For aspiring wedding planners looking to delve into the luxury wedding and event planning business, Elohor has a piece of advice. "Most people don't know that before I started my wedding planning business, I studied a lot of courses, did research, and went to many exhibitions and seminars. I had courses with Preston Bailey, and Sarah Haywood, London, from different markets. You have to research and know your market, the people you want to work with, and what kind of weddings you want to do."
Although her involvement in the fashion and hospitality industries takes different forms, the event planning element of her works with Beth (the Elite Model Look Nigeria and Future Face Africa) and Prive serves as a common denominator. But Elohor is involved in yet another industry; real estate. She talked about how her journey as a realtor began. "I have been doing it for quite a while, but quietly. I do it for friends and family. For some reason, I always get good deals, and most of the estate agents know me. During COVID, someone said, "I don't understand why you always do this, and you don't get paid for it. I just do this for fun; I love looking at properties. Also, I invest in properties as well. If you tell me now that there is a new apartment in a location, I'm rushing there just to see it. I realised that it is something I love doing, so I decided to focus more on it last year. It is more or less sales and property development I do. I also have a few short-lets." One cannot ignore the fact that real estate is an entirely different ballgame from the fashion and events industries. Unlike the latter two, real estate is a male-dominated field. Elohor spoke on the gender bias that exists in the industry, as she advised young girls in the same breath, "I would say I think it's easier for guys than women. I'm talking about property development because you have to work with contractors. However, most of these contractors are men, and when they hear a woman, they don't take you seriously, so you have to be street-wise as well. It's a good business; I wish I had started in my 20s. Because now, real estate is booming, and properties are going up by the day. I remember seeing a property last year in Ikoyi for like 200 million naira, and now that same property is going for 800 million. So now I advise young girls to invest in real estate while they are younger because later on, they will be laughing all the way to the bank."
Running a successful business that has stood the test of time in Nigeria, some would say, is harder than pulling a tooth. In between the bipolar nature of the economy, dealing with an unreliable human capital, and constant interference with familial attention—which could be really demanding for women with children such as Elohor—running one business successfully is an admirable achievement. But she runs three enterprises concurrently. When asked how she manages the operations of all her companies, she said, "The good thing is the two that involve planning are both very flexible. My planning is not every day or every weekend and all that. As I mentioned, we pick the clients we work with; I mean, I work for myself. For real estate, I have a team that manages my short-let apartments and the sales part and a team for the property development. Most times, it's very stressful trying to do all those businesses together as a mother, but I've always managed to make sure I'm able to do what I can."
All these while being a desirable mum to her children. Elohor reveals how she makes time for her kids. "We hang out, we go out. I'm travelling tomorrow and taking them on holiday, so we're going for almost two months, so no work done. My office closes for two weeks in August because it is quiet in the modelling business around then, so we take advantage of that opportunity."
It is impossible to accomplish all that Elohor has accomplished without her feet rooted to the ground through it all. She gives an insight into her life motto and what has helped keep her grounded as a person and a serial entrepreneur. "I believe life is short, so just make the most of it. My motto is to enjoy while you can, do what you want to do, travel when you want to travel, and if you want to do any business, go for it; don't let anyone tell you you can't. If it doesn't work out, move on to the next business. I've had businesses that have done so well and also ones that have failed. They didn't stop me or change me in any way. I still have business ideas that I still want to do. So I feel in life, never limit yourself, and most importantly just pray to God for direction."
Elohor Isiorho's multifaceted contribution to several sectors of Nigerian development cannot be swept aside. Her establishment, Beth Modelling Agency, places her firmly on an elite list as one of African fashion's most valuable players. And as we all countdown to what the next instalment of the Future Face Africa has in store, she continues to lay the bricks of the future of modelling in Africa. As the interview wrapped up, DOWNTOWN's Editor cheekily asked if, considering our subject loves weddings and love, she is open to finding love again someday. She replied with an astounding affirmation, "of course! But that's not part of our discussion." To which the Editor responded by saying, "I know, I was pushing my luck."