Talks On The Movie Adire With Kehinde Bankole
Adire is a movie set to project beautiful dynamics that creatively educates and smartly seeks to portray certain issues. It conveys emotions softly but clearly, and the audience can easily relate because it is not far from reality. In an interview with THEWILL DOWNTOWN's Ijeoma Ezeanyika, Kehinde Bankole talks about the phenomenal movie Adire, her experience in bodying the character Adire, unconventional relationships, and the powerful central themes around which the movie revolves.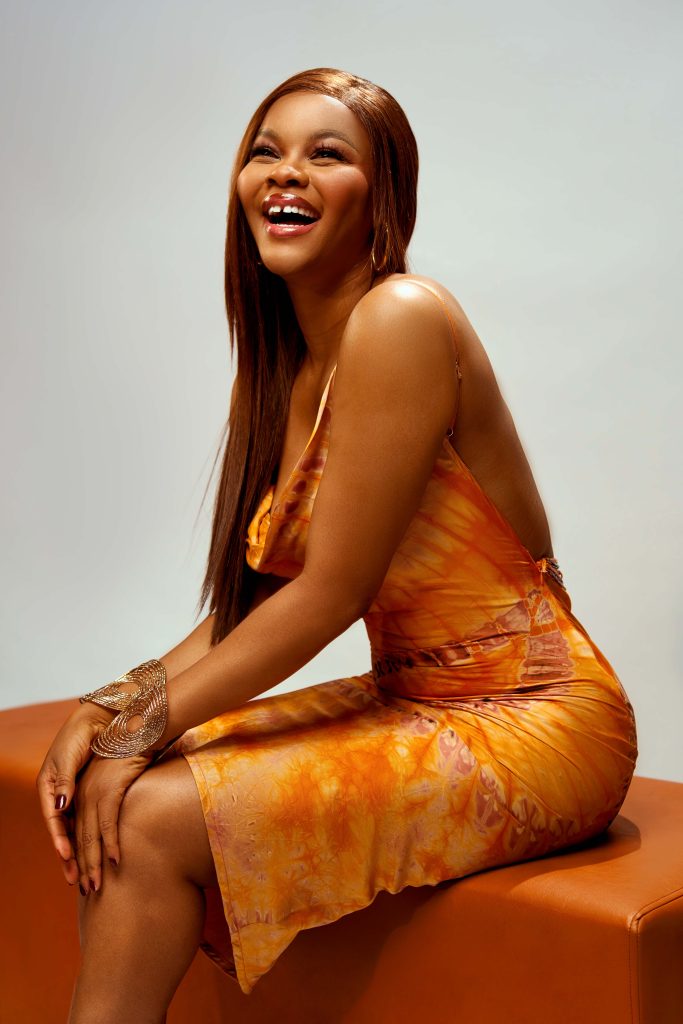 You have a new movie coming up in November, Adire. Should we get our tissues ready, or will our stomach ache from too much laughing, or will it be somewhere between both? What will we expect from you, the entire crew, and the movie?
That question itself is funny. Expect funny, expect to laugh, even I just finished laughing. There is no crying; don't worry, you are safe, no crying. Except well, if something touches you, as something did touch me, Funlola Aofiyebi-Raimi, she made me cry when I watched a little bit of it, so yeah, it's laughter all the way.
When acting in the movie, you took up a new identity. How long did it take you to enter into character, and how long did it take you to come back to being Kehinde Bankole?
Okay, for Adire, in all honesty, it took me all through that filming to keep trying to find her because there were layers and faces to her. She is this dreamy girl who wants freedom, not to have any oga per se, you know, controlling her. I had to show that bit; I also had to show the bit of her being a controlled girl— you will find out what that is. I also had to find that person, and when Adire got into the community of friends and normal people, I still had to go through the dynamics, especially when by now you are not alone as an actor, you are now with other people, and you are feeding off different energies, so you keep finding it, you keep working with the other actors to keep finding it. All through the film, I kept trying to look for who this girl is and why she is what she is at different times. It was a continuous process.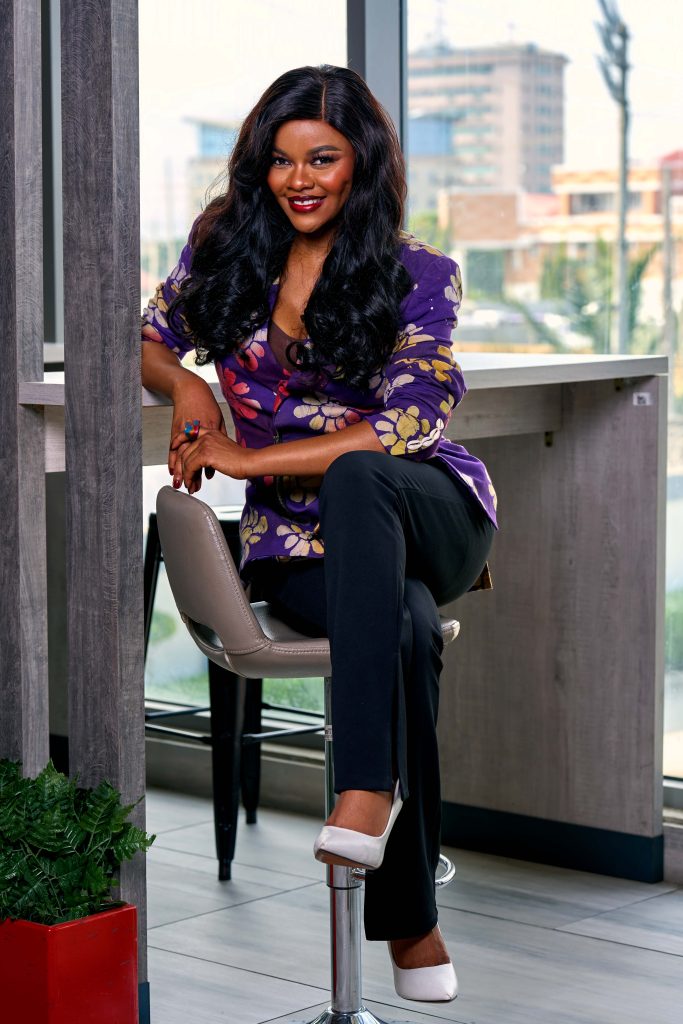 Can you talk about the character you played in the movie?
Adire is, first of all, a very beautiful, creative soul. This is aside from who she is as a person in the film. Her soul is beautiful; her soul longs for freedom. When I read Adire, I found her in every domestic staff we have who have left home and are far away from their family, you know, your housemaid at home. You can find her soul in almost everybody who has left home, so I found her soul very beautiful, and I try to understand her pain. Even as I'm doing this interview, one minute, I'm not smiling; I'm thinking, as her, what it takes to be free. You know, you are free, but you are not really quite free until you own your own, as my younger brother would say — that's my younger brother's slogan, I stole it — she is free one minute, and then the next minute she is not free. Just mixed emotions, so I really can't tell you who she is. I myself I'm just trying to, I keep trying to find, maybe the day I watch her, I might actually get a sense of who she really is.
How did it feel being Adire?
How did it feel being her? It felt confusing, it felt fun, it felt flirty, it felt sexy, it felt beautiful, it felt troubled. She is a mix of everything, but above all, it felt very powerful. Women are very powerful; we are very sensual and sexy beings, so yeah, being Adire, I felt powerful.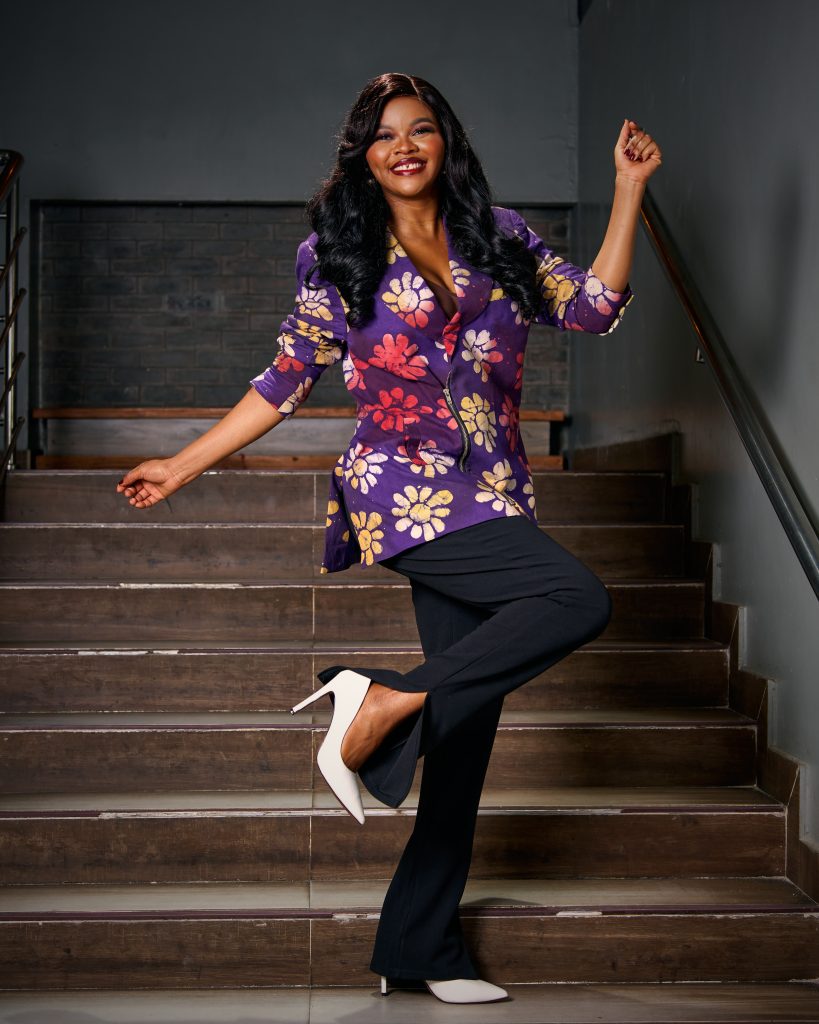 The fabric Adire has a very vibrant and colourful side to it. Given that your name character shares a name with the traditional Nigerian fabric, how will you say the fabric relates to the character itself?
The fabric is homegrown. Adire is indigenous to Africans. Adire, the character, is a homegrown girl. She is like an indigenous babe, any babe from Warri, Ibadan, Benin, Akwa Ibom. It's the same thing with our Adire fabric; it's homegrown and is the pride of Africa. This is one of the things that we from way back then used our hands; that is why it is called "adi" in Yoruba. It means to tie something, "re" means to soak it, "ama di awa re," you tie it up, then you soak it in dye, in colours. Adire is such a beautiful fabric do you know why? Not because of the fabric itself but because of the minds behind it. Somebody is thinking in patterns; the people who make Adire are actually artists. They are like painters, your sculptors; they are thinking in patterns, and whatever that person is thinking, however crazy that person is, is what you get to wear. Sometimes you wear patterns, and it's like simple circles, people's personality you can see it in the fabric, so Adire also as a person is like that. A mix of your traditional person, so I find the two of them really together because, in the story, you will find that she makes a business out of Adire. So, it is all beautifully woven together.
How do you relate to the central themes of Adire, such as body positivity, women empowerment, entrepreneurship, religious bias and self-acceptance?
Adire is themed around such powerful topics, so many powerful topics, especially entrepreneurship. In the way the world is going — not even Nigeria or Africa, the world now — you need streams of income, multiple sources of income. You need to develop yourself. In the story, we find her being industrious, she also encourages other women to be industrious, and some of the women were more industrious than they thought they were, so it's a very pivotal theme that Adire addressed.
Also, you talked about religion. It is still the bane of some of the wars we are having in the world now. You'd think that by this past 21st century, we'd still be having wars, but religion plays a role in controlling people, directing people, forming groups, and sometimes for positive. I think religion should be seen as an education and not as a weapon of warfare. It is an education for the community to use to come together, but it is what it is now, so it deals with that as well.
Self-positivity is accepting yourself for what you are. Enhancing, working to enhance to bring the best, it's like, you have your feet, but can you bring your best foot forward, can you do that, or whatever it is you are, can you mould it, make it perfect? That's what Adire is about, very encouraging, even very encouraging for me. As for body positivity, it still goes down to what I said about accepting yourself the way you are. It's not about doing the best, Adire taught me; it will teach many people it's about doing your best. What's the general best? No, what is your own best? What can you do with yourself? What's the best you can come up with? Why don't you start from there because if you keep looking at "the best," nothing you do will look good enough for you, but it will if you are looking at your own best. At least you are better than yesterday; you are better than where you are coming from. Adire is a story progressing into a better future.
What is the most memorable moment for you from the film's production?
You guys are going to laugh as well. Yvonne Jegede's character has this thing that happens to her eye whenever something happens to her body. I won't say it until you get there. She was hilarious. She was the wife to my friend, Kelechi Udegbe, she played Kelechi Udegbe's wife, both of them, oh my god, till tomorrow if something is twitching in my right eye or left eye I'm like Yvonne, I remember her, I remember her character very well. Another memorable time was some scenes with Funlola Aofiyebi-Raimi, some very touching parts of the story really, so, I don't want to let too much out.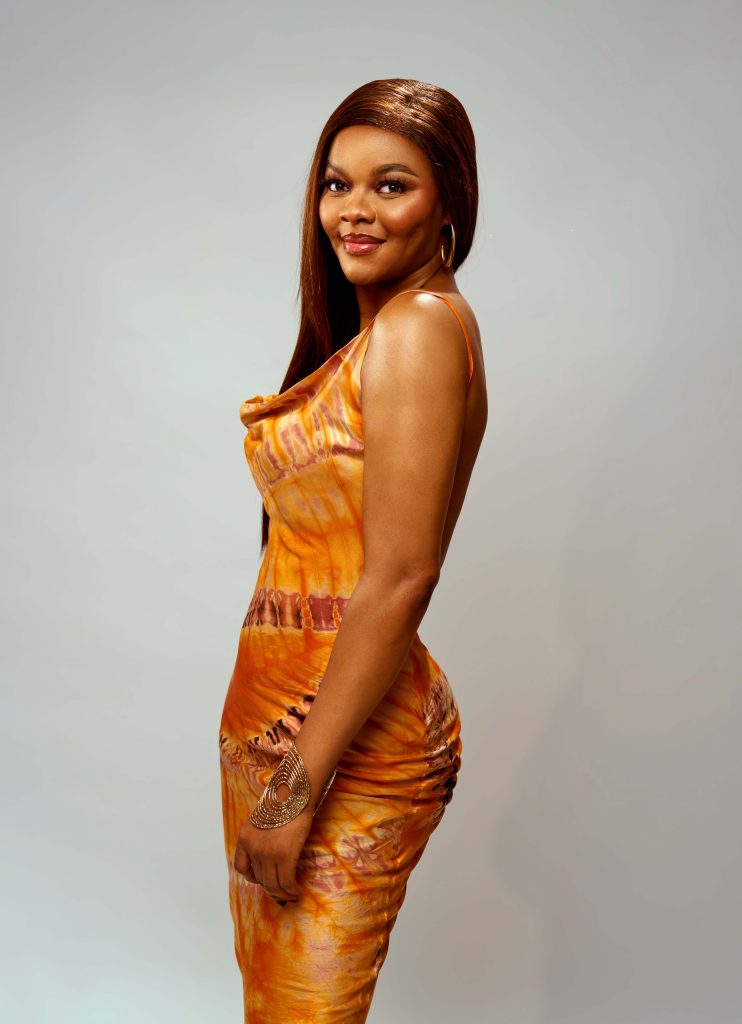 Adire promotes themes of female empowerment. How do you see these messages affecting your audience?
Positively, really, that's it.
Could you share your thoughts on the fusion of fashion and cultural heritage in the movie?
This question on sharing my thoughts on the fusion of fashion and cultural heritage goes back to my description of Adire. It's a very big entrepreneurial thing. It is an industry that has held mothers till now. Mothers in parts of our villages would live off making Adire in the villages and sending it into the cities.
I don't need to say much about Adire; everybody knows that the fabric has come to stay and has been around for a long time.
It is even beautifying me.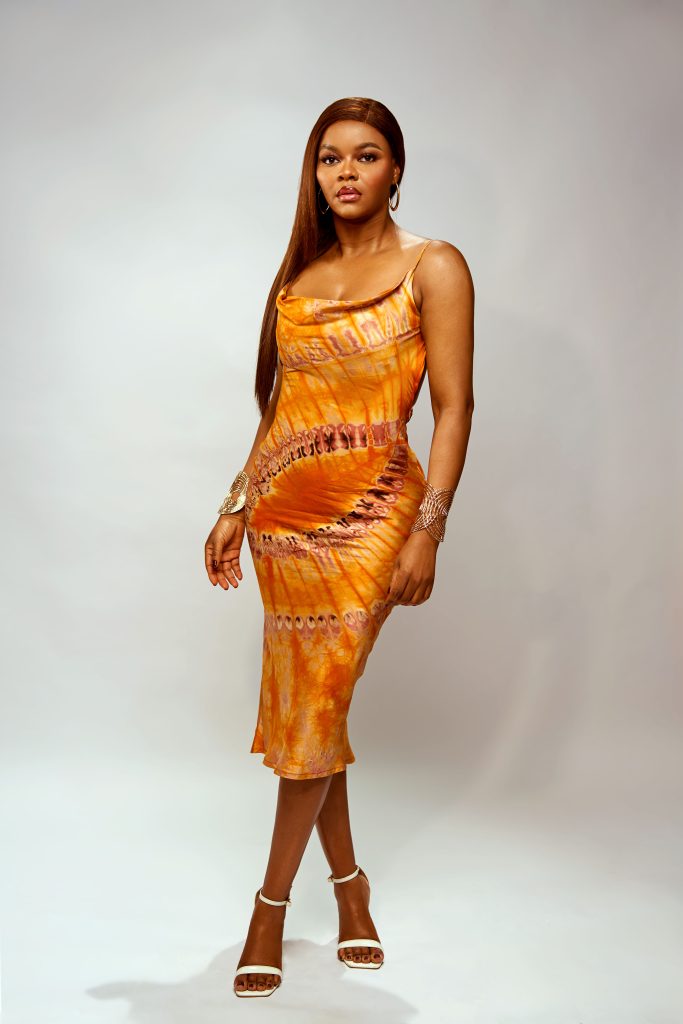 In the film, we see themes of unconventional friendship. Can you tell us more about the on-screen relationship and their significance?
There was, between Adire's character — which is my character — and Yvonne Jegede's character. These ladies were from completely different backgrounds, two completely different backgrounds, yet it shows that there is more than one common ground for all women. We fight ourselves a lot out there in the world; we compete very fiercely, only for us to find out that our network, where we think is the battlefield to fight each other, is actually where we are meant to lift each other, where we are meant to rub off on each other, where we are meant to inspire and mentor each other and that happened a lot. Every ground that was meant to be a battleground in Adire turned out to be a platform for growth. It turned out to be a platform for friendship. Strangers, people that didn't have any business becoming friends, became friends because we have one common goal at the end of the day. We are chasing the same common goal if we really look at it at the end of the day, and there is no reason to compete unnecessarily or negatively.
As a respected figure in the entertainment industry, how do you view the impact of Adire and similar projects on social issues?
Adire's impact on social issues will be tolerance because it is key now. We are seeing so many serious incidences worldwide that we still need to continue to encourage humanity to be more tolerant of one another. And I think if Adire contributes its own, in its way in communities, then — I have a slogan that I say, start from the soil on which you are then you will change the world — as little as we think "oh, it's just a film for people to be entertained," we pass certain subtle messages to people and I think what it would do on this area you asked me is just the message of tolerance.
The movie also delves into entrepreneurship and innovation. How did you prepare for your character's entrepreneurial journey?
Well, that wasn't my part to do; it was the arts department. They came up with the looks for her business — I don't want to say the business until you watch it — so that one is not my area really.
What lessons from Adire do you think your fans can carry into their own lives?
All the things I've said, all of them are very vital.
Apart from your role, Adire, is there any other character you gravitated towards?
All the characters were funny and interesting, and the story was funny and nice. For funny, of course, everybody was funny, then for very heavy, a character that carried a lot on her shoulder was Funlola Aofiyebi-Raimi. It's not like I'm gravitating towards one more than the other, but I felt like each person had something to do with her; each person was, one way or the other, connected to her. It is a character-driven role that really brought so much more out of her, and I'm seeing her doing more of this and people loving these character-driven roles more and more for her. It will be something to look forward to; I really loved her performance.