Joseph Benjamin: The Comeback
What does an inspiring comeback story entail? For starters, you have to be at the top of your game at some point. Keeping the spotlight for generations is an elephant task, especially in a fast-paced industry such as the Nigerian entertainment scene, where creatives trade their talents and hard work for a seat at the table. This, in turn, motivates said creatives to make timeless work that not only stands the test of time but also serves as a blueprint for the next generation of creatives.
The blueprint that has today firmly placed Nigeria on the map as Africa's arts and entertainment headquarters. One of the creatives that was responsible for that blueprint is legendary Nollywood actor and TV presenter, Joseph Benjamin.
Having embarked on the journey over three decades ago, starring in Nigeria's most popular TV series at the time, Tales by Moonlight, and eventually making his film debut in 1995, Joseph's career has since been nothing short of legendary status. His foray into the TV scene provided him with a monumental boost as he hosted one of Africa's most-watched TV shows of the early 2010s, the MTN Project Fame. At the same time, he starred in some of the biggest titles in the country, paying his dues as the industry's poster boy through a whole generation.
Right in the middle of that era, however, he decided to take a break from the spotlight, relocating to the United States of America to chase a whole different dream. A couple of years later, he made his Hollywood TV debut, starring in the critically acclaimed drama series, Greenleaf.
In his return back to Nollywood, Joseph had an insightful, nostalgic conversation with DOWNTOWN's Kehindé Fagbule to discuss a very memorable past, his first and long love in music, the hiatus and the reason for it, and a glowy future as he aims to climb back up to the top of the food chain.
You started acting in the 90s. Not a lot of people can say that. How did you get into acting?
The funny thing is I was just having this conversation with egbon (older names) in the industry, like Akin Lewis and the likes, and we were talking about how it all started because I've known them for a very long time. Talking about my experience as an actor back in the day on Tales by Moonlight, which was where I got my first acting gig (as a 12-year-old). It was great.
It was a learning curve. I didn't get paid for most of my gigs back then. It wasn't like there weren't paid gigs because there were; however, some people took advantage of my naivety and inexperience. Those are part of my experiences going through that phase as a child actor. But it helped me evolve, so it was a mutual experience because that made me what I am today.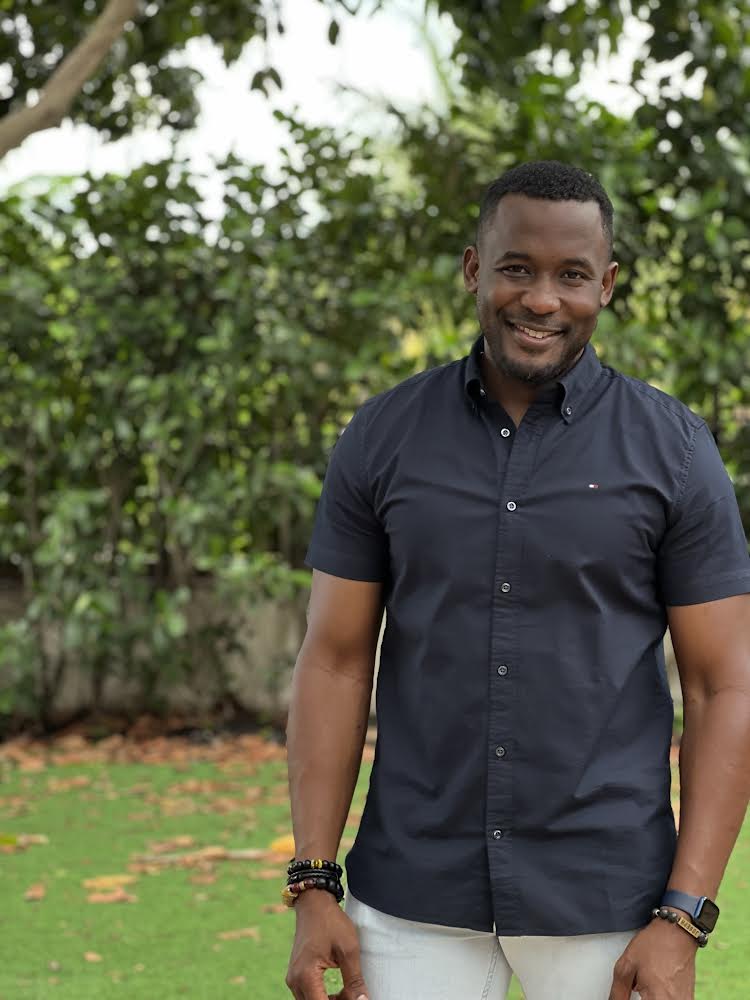 How did you make the leap from Tales by Moonlight to the late 90s when you had your movie debut on Crossroads?
It was during that same period when I had exposure on Tales by Moonlight.
I was privileged to work with a veteran in the industry at the time who owned an advertising production studio back in the day. The studio was in Ikeja, and I used to be a regular there, so I would know about any auditions happening and get inside them. I got notified of auditions for Crossroads, and that's how I auditioned for it and got the role, which was my first movie role. That was how the transition came. So it was just a question of constantly being in the right environment; that's how I got exposed to it and got the role.
You enjoyed a brilliant spell in the 2010s featuring in some of the biggest Nollywood titles at a time before streaming and before Nollywood went mainstream on the big screens. At the time, you were being typecast…
To play the lover boy, loving husband, it was typical. When you get into that particular space, it's dangerous because you can get stuck.
You are stuck because you're not going to get roles other than that. I struggled to get out of that because, at the end of the day, it doesn't allow you to express your fluidity as a professional.
On the flip side, it boosted your reputation within the space and even allowed you to branch out to TV presentations. You hosted the biggest TV show in Africa at the time for years. What was that experience like?
Project Fame is a game changer because prior to it, we didn't have a show that had the same kind of leverage or clout that Project Fame had. It was a humble experience, and it was great for my career. It gave me that inkling that every creative looks for.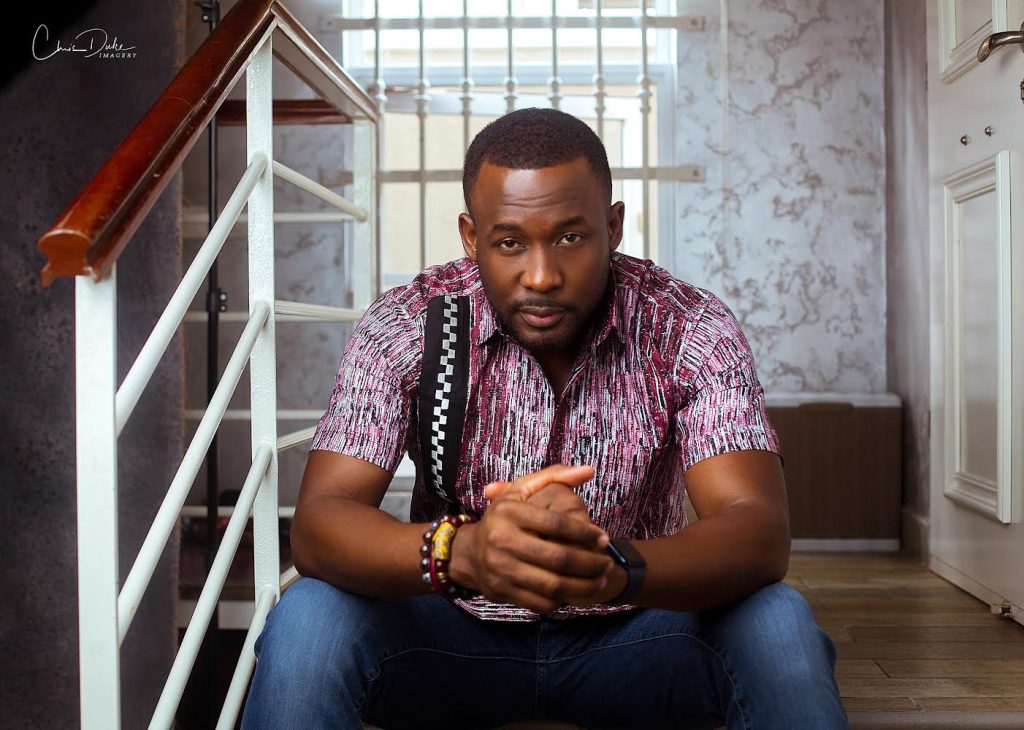 That's one of the different art forms you've been known to embody in the Nigerian creative space. You sing as well. You stated that you consider yourself a musician first and foremost…
I said that because I know the entire journey was embedded in the sense that I started singing in the church choir, even before the creative me took off. Singing in the church choir as a child was like a buffer for me to get into the creative space as it were because when you're singing in church, you're not singing to yourself, you're singing in front of a congregation, and at that time, it was building me. People who knew me from back in the day and how I started knew that I started with music. Many people who would see me over the years who knew me back in the day would always make one reference; "you're a singer; what's going on with your music?" I don't allow part of me to be lost, and I did everything to a good point. They are all one and the same together. That's why I made that reference that I was a singer before anything else because I started as a singer before I evolved into all of these other aspects of my creative talent.
You released a couple of singles last year, teasing an EP. When are you getting around that release?
Hopefully, soon, it's still in the works, but I try not to put myself in a box where you are put under certain pressure and expectation; so you have to own your space and what it is you're trying to do. And it's allowed to determine or decide the pace at which you should go because, at the end of the day, you're not trying to prove a point to anybody. For a creative, we have the beauty and talent to create on impulse.
When you have to be creative genuinely, you have to create time and space to allow your creativity to blossom. That's why they say, "obe to dun, owo lo pa." (a tasty soup requires a hefty budget).
Another big leap you made was in 2019 when you went to Hollywood, starring in the American soap opera, Green Leaf. That was after your relocation to the States in 2016.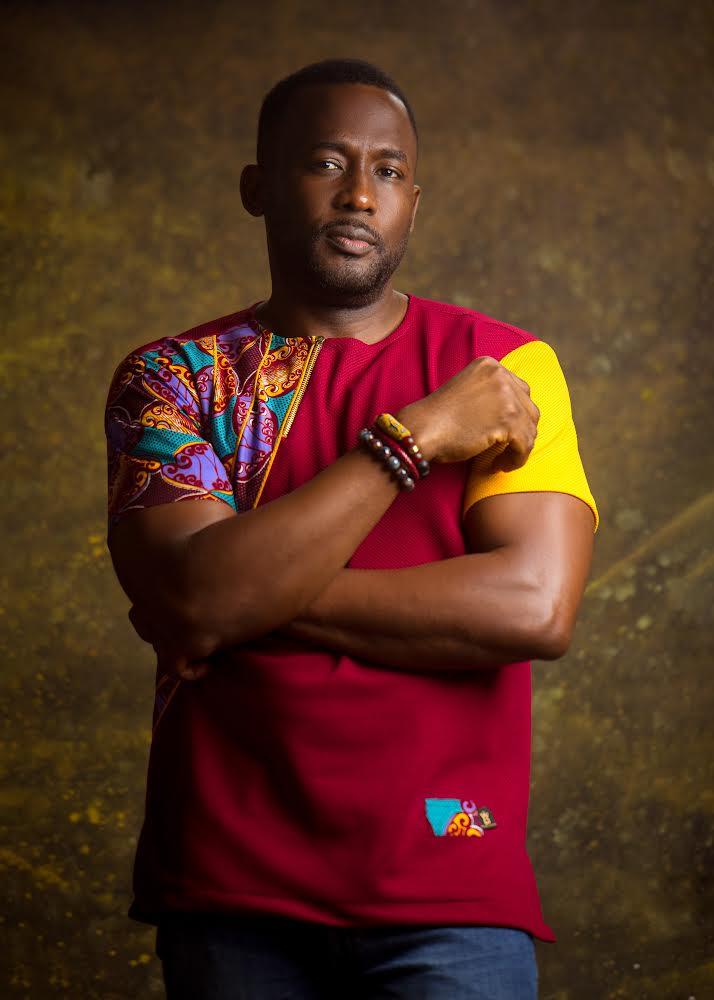 Why did you leave the industry behind in the first place?
Ebuka asked me this question the last time I was in Nigeria, 'what informed that decision to relocate?' It was born out of a need for personal growth. I had been yearning for more from where I stood. I needed more, and I felt like I had to break out. Mentally I needed a reset and career-wise, I wanted more. I remember at the time when I was done here; our content had not started enjoying the luxury of streaming that they enjoy today.
The most we had then was Iroko and YouTube.
Before then, it was DVDs, and then we eventually evolved to cinemas. I wanted more.
There was a nudge in my heart to go out, explore, and get more.
All of these were by design because God orchestrated them. Not just I was pursuing growth in my career, wanting more and getting out of my comfort zone as it were, He was orchestrating everything. It was more of a spiritual and psychological journey for me, so I had to go through an evolution where I had to reinvent myself. It was all by design; God had to keep me through the process of evolving and renewing me. And that's why getting to that point and being there took a process of dying to everything that I was, letting go of all that I ever knew to be a thing. I had to let go of any form of entitlement that I had in my mind in order for me to evolve and get to where I needed to get to. That break for me was more like a pointer to show that there's more to what you can become, but you, first of all, have to let go of what you were so that you can evolve to get into the space where you can be effective to become all that you want to become. And that is what I had to go through. So it took a breakthrough away from me leaving here for the past six years, and going through the process of evolution was hard. It was hard to let go of everything so that I could become because letting go is the hardest thing that you can ever do. But guess what? You cannot become if you don't let go. And I had to learn all of that. I had to understand that, learn that, and it has given me an entirely whole new perspective on life, my career, and all that concerns me. I'm a different person mentally.
Every other person's story is different because I remember I had this entitlement mentality when I first got there. I felt like I was the coolest person to come from Nigeria and all of that stuff. But I had to understand how the system there works. It does not care who you are.
Let's talk about the culture shock after leaving the scene as an accomplished Nollywood actor to making your Hollywood debut. Obviously, there are key differences that set both industries apart. What were some of the biggest culture shocks you learned?
Work ethic is the major difference between us and them. As per culture shock, not essentially because the industry is similar, and then we have the talent as well, all of that is similar. However, the work ethic was a game changer for me seeing things from the way it's supposed to be as opposed to what is attainable at the moment. But are we willing to go through that process? As an industry, are we willing to understand that if we want to evolve and get to the next level where we are supposed to be, a lot has to be done? So for me, culture shock is more prevalent in day-to-day life than it is in the creative space.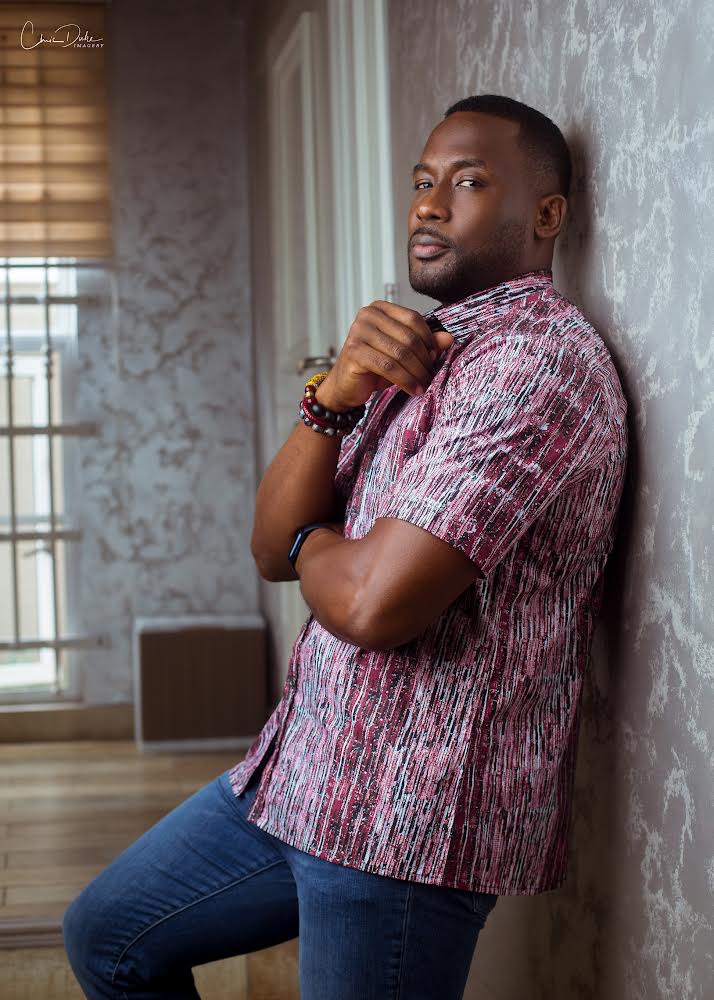 At the time, there was no streaming, so some of our titles didn't have enough global appeal to make it across borders. But now it's different; we are making movies that are accessible all over the world, so it's a different ballgame entirely. What do you think our industry should be leveraging right now?
We should be looking to sell more of our culture because there's no better time to have our voices heard as a people than now. We have been given the platform to showcase who we are to the world. So I think that we should leverage that and start telling our own stories the way they should be told because no one can tell your story better than you; they can only try. But you'll tell your story from a place of experience. We should be more intentional about inculcating our culture into our film, fashion, and arts, through our languages, especially for titles that have elaborate budgets. At the end of the day, your culture is who you are, and people will not know what your culture is if you do not show them. You should be proud and bold to showcase that to anyone. That is one thing that will attract them to want to move to you. I remember someone advised me when I first relocated. He said, 'Joseph, be intentional about your Africanness over there. Do not try to be the next African-American.' I'm not saying you should limit yourself, but do not tamper with who you are because that sets you apart. The moment you open your mouth and do not speak with an American accent, it sets you apart; you are different. We should be invested in selling stories that are invincible, genuine and original to who we are. Yes, of course, we can adapt to making films for a wider and global audience but also understand that your stories are relatable to your audience here and showcase who you are to the broader audience.
Welcome back. You're back on set again. What differences between the 2010s and now indicate how far you've come?
There's more attention to detail, and our approach is more professional. First of all, we know that the audience has evolved, and we now have a generation of people who are very exposed, so you have to be intentional about what you are making. That means you're paying attention to detail because if you're not, they will help you pay attention to it when your film is out. They will highlight it and tell you where you dropped the ball. You either go hard or go home; the stakes are really high at this point, so I'm really impressed at how the system has evolved.
Let's talk about projects so far. You have all hands on deck, busy trying to put things together. Could you share with us?
I am currently on one right now. It highlights the patterns of the church and the struggle between standing to the preaching of the gospel. The point of view of the old-time religion to some revelation of the prevalent strategies in the church today, dynamics and all of that. There's this struggle regarding how we preach the gospel and the new dynamics and strategies used to get to today's congregation. So that's what I've been working on here in Edo State, on set with Akin Lewis, William Benson, Yemisi Kola, and so on. It's been a great experience, and there's been all hands on deck to make sure it's a complete success. There are a couple of other things in the work. My management has also been working hard to ensure I get back into the space more actively. That's the whole plan.
We're making sure that I get back into the system, and I'm happy. I have missed it.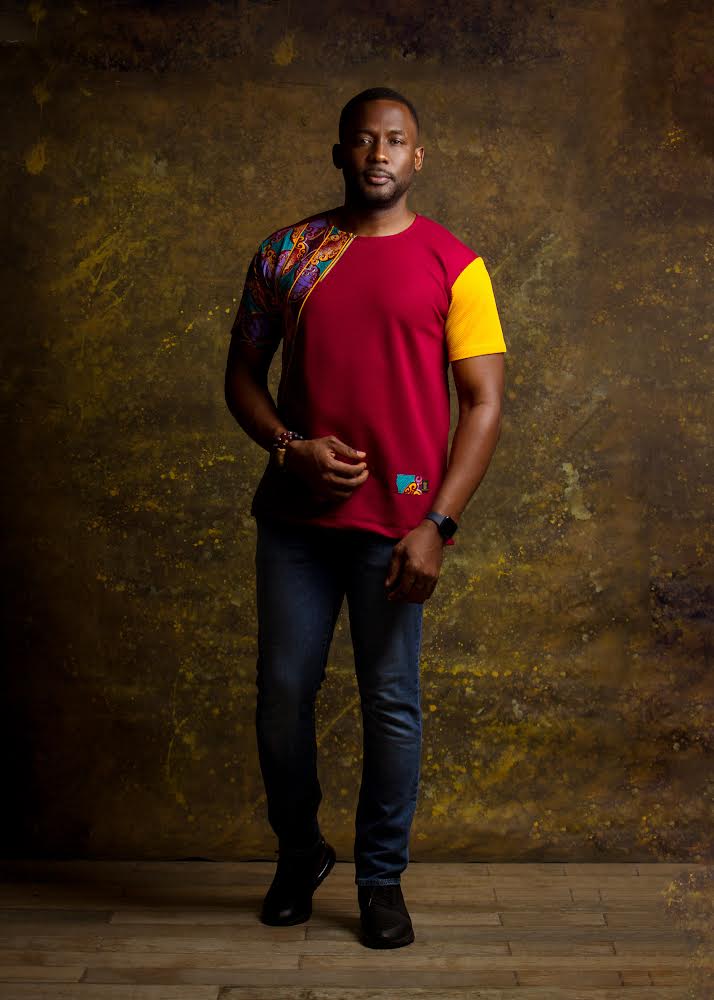 We've missed you as well. With TV presenting, do you think we'll see you in that space again?
Hopefully. We are working on a few things. I am working on some other things on my own end, so you will definitely be seeing me on-screen presenting soon. I feel so humble when I hear many people tell me how much my craft as a TV presenter inspired their journey to where they are today. So, so humble. So definitely, I look forward to getting back into that space as well. You never know.
For your fans who haven't heard from you in a minute and had no idea what was happening behind the scenes, what message would you like to leave them with?
I've missed you guys. I'm back now, hoping to return to that space where I entertain and inspire you with my life and work. I look forward to getting back with you guys. Thank you for being the best part of my life; your love and encouragement keep me going. It's great to see that I am loved and have been missed too.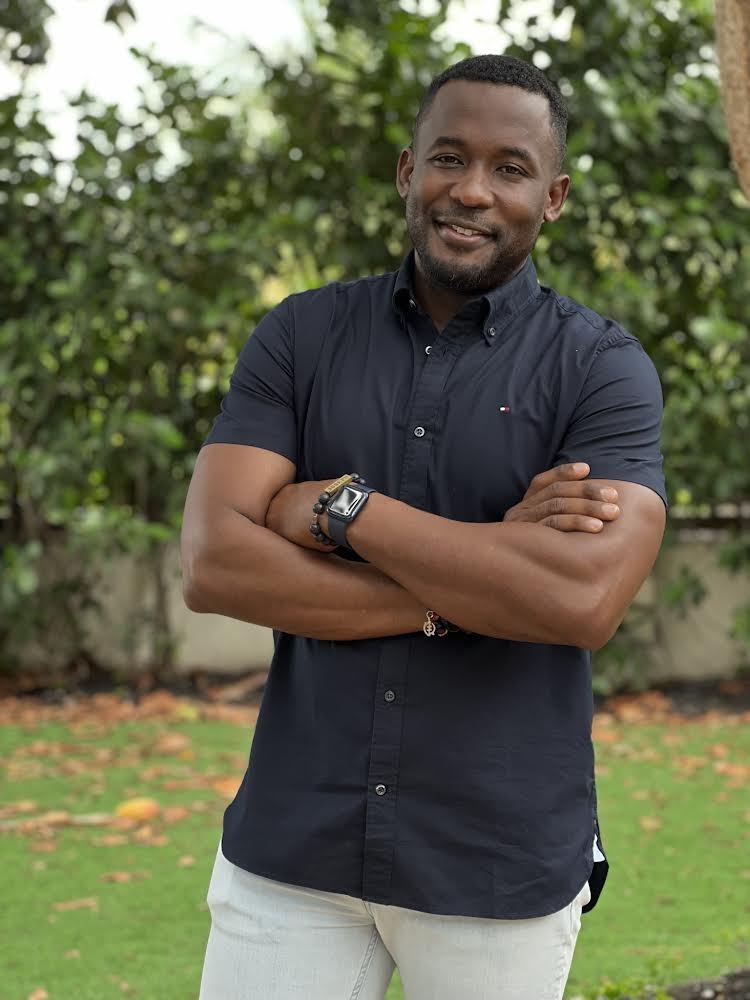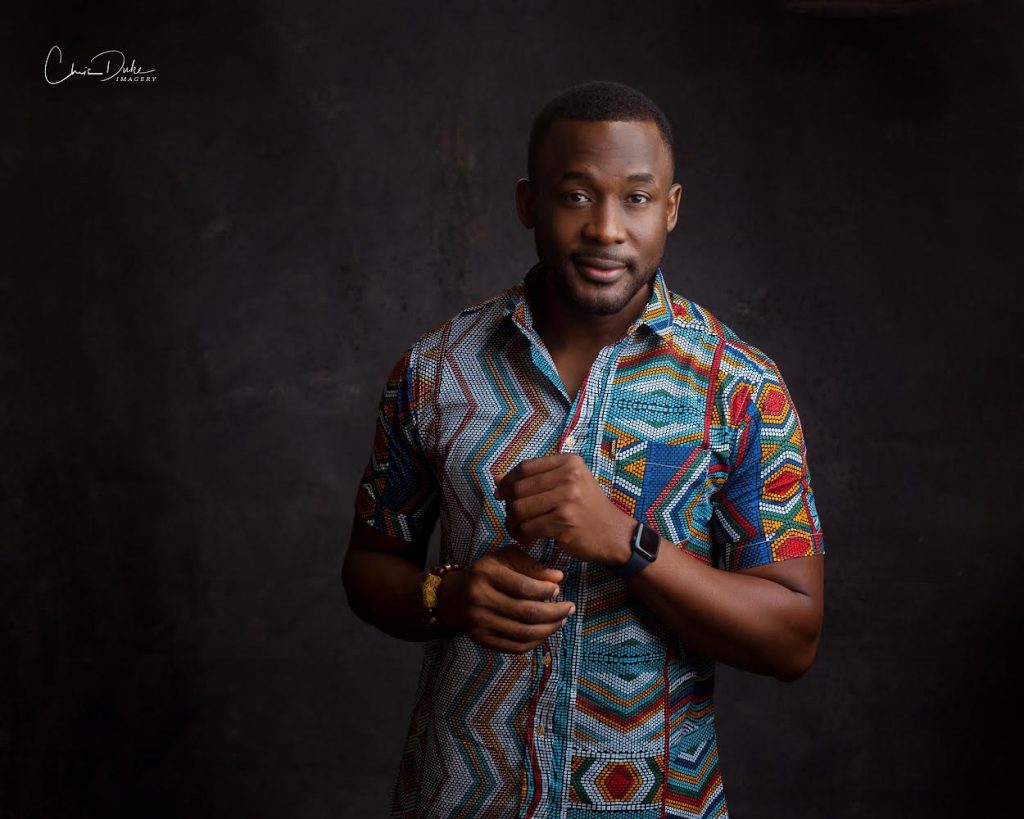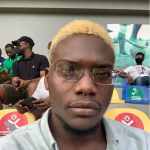 Self-identifies as a middle child between millennials and the gen Z, began writing as a 14 year-old. Born and raised in Lagos where he would go on to obtain a degree in the University of Lagos, he mainly draws inspiration from societal issues and the ills within. His "live and let live" mantra shapes his thought process as he writes about lifestyle from a place of empathy and emotional intelligence. When he is not writing, he is very invested in football and sociopolitical commentary on social media.