Olaitan 'Demo UK' Ademola
Let's talk about what you do. You're becoming one of the biggest storytellers in the country thanks to your unique approach to skit-making. When did you know that you were going to be on social media making people laugh? I have been doing this since way back in 2011. Back then, I used to create memes with my face and make them into picture collages. It was more of posting funny reactions on my Twitter.
You started it and then left the scene at some point. Why did you leave?
I took a break in 2014 after I had gathered the audience I needed. At that time, to be honest, there was nothing like brand influencers, and content creation, so there was no money. Maybe people were making money, but I wasn't. I just had the audience; the followers. I was finishing school at the time and doing my NYSC. It was as soon as I finished school my parents stopped fending for me, so I had to fend for myself. I wouldn't just wake up and say I want to make people laugh when I had nothing in my bank account, so I decided to leave the internet and focus on reality. I deactivated all my accounts, and so I was away for about a year or two before making a comeback.
I came back when my ex-girlfriend, who we did something similar back then on Twitter, told me how much she was making. While we were together, she was constantly getting calls for influencer jobs and it was just endless. I saw my potential and the talent that I have, so I quit my 9-5 where I was working with MTN, created new accounts, and came back to creating content full-time.
It must have been tough leaving the job security at MTN for something as uncertain as social media content creation. How did people around you take that transition?
I feel like the question should be 'how did I take the transition' because it wasn't an easy game [laughs]. You know when you want to make that decision and then you think about home. I was basically at home, with no more work and so no more expectations of a monthly salary. This was what gave me shivers as I began to second-guess the decision. In retrospect, I think it was a good decision. When I was working 9-5, I was selling honey as a side business. I had made a few customers online and so it was clashing with my job, to which I got queried severally. Although what I was earning from the business wasn't up to my salary at the time, I decided to quit and focus on content creation and my honey business.
When did you then get on Kraks TV? How did your affiliation with them start?
It happened after my comeback. I made content around a story that was trending online. One thing about my content is that although I often write them down, I hate to read. And I'm a mass communication graduate. I feel like there are so many people like me who don't take the time out to read, especially if it is a long epistle. Personally, I usually just skim through. I asked myself how I would communicate with people who want to get the whole tea but hate to read. So I coined a genre that I called 'comedy journalism'. The idea behind that is you get a news story in a comedic way. I jumped on the already-trending story by reporting it with memes. It went viral on Twitter and Instagram people picked it up. It was so hilarious that it made all the big blogs, and people didn't even know who the author was. Kraks posted it as well but didn't give me credit. So I had to fight for it in the comment section. They would later reach out to me asking me to make that kind of content regularly, and exclusively for their blog. At the same time, another blog reached out to me, and they were willing to pay me for my content but I stuck with Kraks because they had a better audience reach that I needed to leverage. I placed the exposure over the money even though I was still broke at the time. At the end of the day, I had a meeting with them (Kraks) and they offered to pay. That was how the Kraks collaboration came about.
Aside from getting jobs from business owners and brands who came to me for work, I also worked for Boomplay as a content creator, and they paid about a 500% increment of what Kraks did.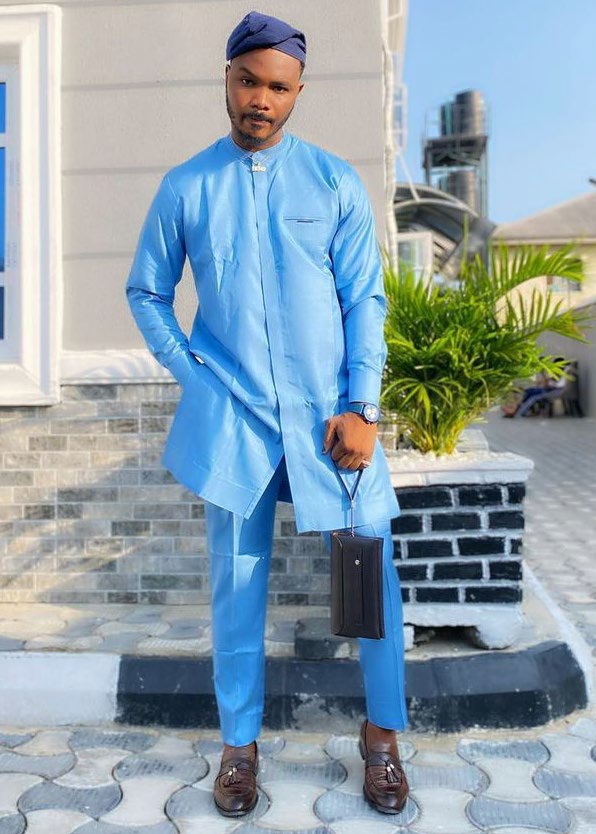 All of that served as a propeller to this point. You created a niche for yourself in comedic journalism. Just how important do you reckon it is that Nigerians ought to pay attention to storytelling?
Storytelling is an important factor. Like I said earlier, Nigerians barely read, they don't want to see long write-ups. They prefer if it's being acted out. And that's what I transitioned to. I realised that I could appeal to more audiences if I acted my stuff out than just putting it in write-ups. So far so good, I feel like Nigerians love storytelling, but it hasn't really blossomed, as it should. I wish I could have people in my field so we can be a force. I want people to give light and attention to storytellers the same way they would rate skitmakers.
Oftentimes we see skitmakers go ahead to feature in movies. Are we expecting that same trajectory from you?
What I would like to try out is putting my stories on bigger screens. One day I would like to premiere a collection of my stories in cinemas where people can then go to watch. That is my goal. Storytelling is quite different from skitmaking because, with storytelling, it could be fiction or nonfiction. I want people to not mistake them for each other. I just don't know how to create that impression with people.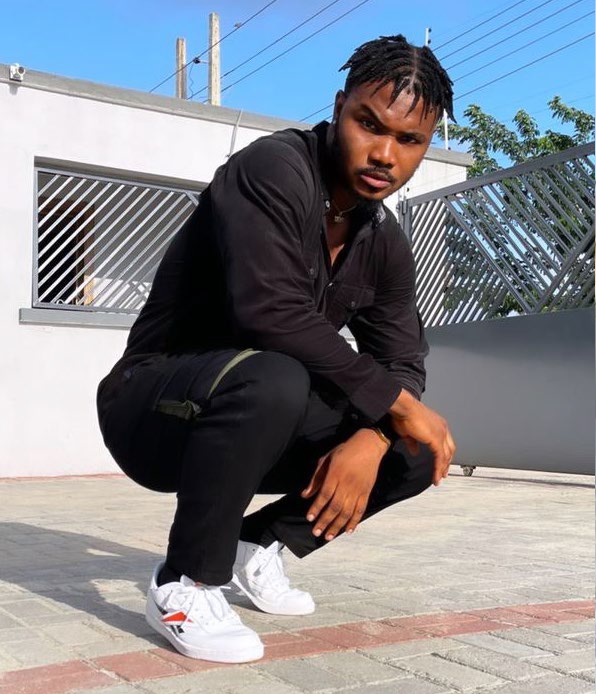 A lot of skitmakers are also standup comedians. Are you?
No, I'm not. The sad part is that I cannot even face the crowd. I'm so shy. I was supposed to have been in front of the camera for so long, but because of my shyness, I'd rather be behind the camera, and that's why I did a lot of writing. But because I needed to step up and change the game, I figured I had to appear more, and so during the pandemic, I got on Tiktok and was shooting more content. At the time when I was writing, people knew the work but didn't know the brain behind them, and so some people didn't know me until I introduced myself. But since I started making more video content, it has helped a lot with referrals. People now see me and say 'this is the storyteller guy.'
Seeing how you almost gave this up when you deactivated your social media accounts, before making the u-turn, do you have any messages for people who have dropped their interest at some point or plan to?
The message basically will just be about finding themselves. They have to find themselves first because if you don't do that and are working towards a direction because other people are, you might just miss your way. You need the conviction that you're good in that field and if you have that, you need to start working endlessly and be consistent with it.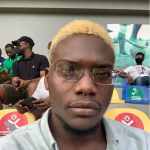 Self-identifies as a middle child between millennials and the gen Z, began writing as a 14 year-old. Born and raised in Lagos where he would go on to obtain a degree in the University of Lagos, he mainly draws inspiration from societal issues and the ills within. His "live and let live" mantra shapes his thought process as he writes about lifestyle from a place of empathy and emotional intelligence. When he is not writing, he is very invested in football and sociopolitical commentary on social media.