MEET THE REAL HOUSEWIVES OF ABUJA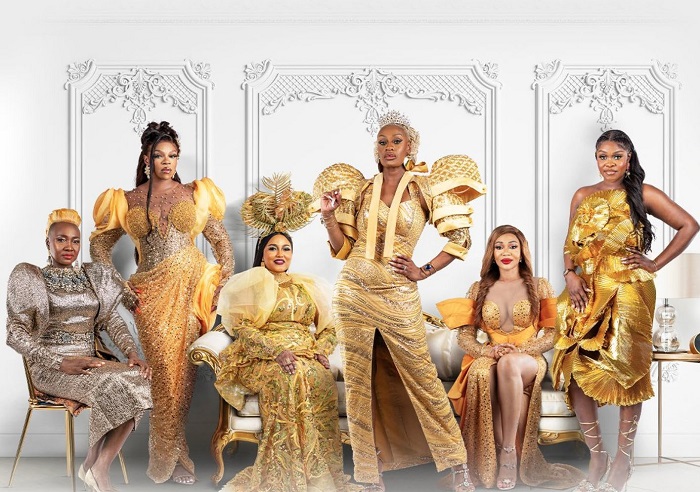 Set to premiere exclusively on Showmax on Friday, 17 February, the Real Housewives of Abuja (RHOAbuja) will follow the luxurious lives of six influential and successful women in Abuja.
Coming on the back of the success of The Real Housewives of Lagos, which broke the Showmax first-day streaming record in Nigeria, the RHOAbuja is the second Nigerian instalment of the award-winning franchise and the 21st international version of The Real Housewives format.
Set in a powerful city like Abuja, the new series promises to entertain, showcasing the city's hottest and most intriguing social scenes and providing exclusive access to the ultra-rich.
The new series will follow the luxurious lives of six influential and successful women in Abuja. The women include Arafa, Comfort Booth, OJ Posharella, Princess Jecoco, Samantha Homossany and Tutupie as they navigate their opulent lives, relationships, family and businesses within the mighty city of Abuja and beyond.
Meet The Cast
Arafa, The Jesus Girl Who Loves to Party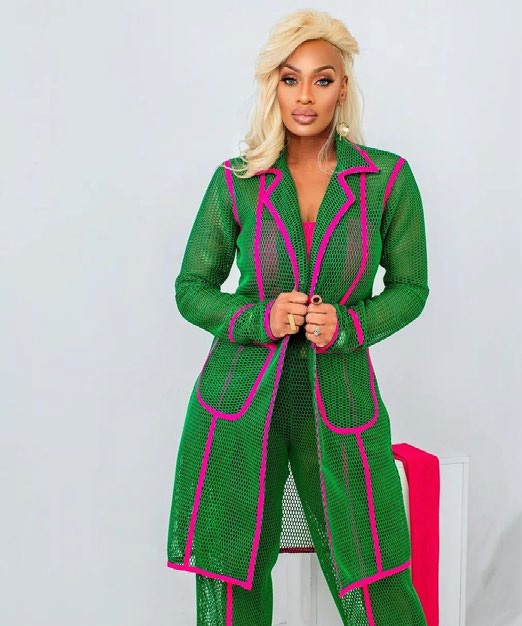 Arafa Moma-Ukonga, the Jesus girl who loves to party, is an art entrepreneur, creative director and founder of Selaralifestyle. She is married.
Arafa, who studied Theatre Arts and French and has a Master's in International Relations, is an art enthusiast and the creative director of Selara Lifestyle, a readyto- wear clothing line. She loves art, dance, music, designing clothes and, most importantly, she loves her family.
The Russian-born mom of twins is also the owner of Selara Stiletto Studio, a female-only pole and sensual dance studio in Abuja. The half- Tanzanian, half-Calabar princess is also the most certified Zumba instructor in Nigeria, with six Zumba licenses. She's also able to hold conversations in French, Swahili, and a bit of Hausa.
OJ Posharella, The Incredible Minister of Happiness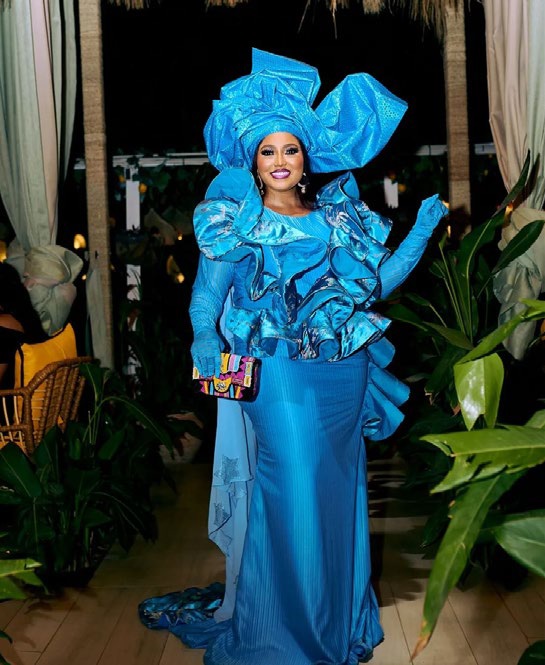 Ojoma Sule, also known as OJ Posharella, is a top marketing influencer and the CEO of Posharella Empire, which boasts multiple businesses within it, including, The Posharella brand, Posharella Beauty, Posharella gems, Posharella Design, Posharellalifefoundation, Casa Posharella and Posharella media.
She has been able to cement her spot as one of the most sought-after event personalities in the nation's capital, Abuja. The single and independent socialite describes her style as classy, royal, chic and extra. She loves the glitz and glam and is not about the lowkey style.
Born and bred in Kaduna, OJ Posharella describes herself as a happy and bubbly smart soul who is also very spiritual and loves to sing and dance.
Samantha H. Homossany, The Mysterious Fashion Diva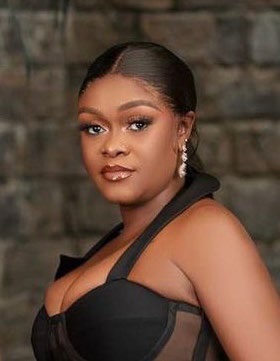 Samantha Homossany, the mysterious fashion diva, is a wellness entrepreneur, humanitarian and creative director of Zohi Taglit, a luxury prèt-â-porter brand in Abuja. She's also the founder/director of ASTA Foundation, a non-profit organisation empowering vulnerable women and children.
Samantha is passionate about art, fashion and style, and likes to keep it simple, chic and classic when it comes to her fashion choices. Born and raised in Benue State, the fashion enthusiast describes herself as a good friend, loyalist and an introvert who can be extroverted when in the right company and not dramatic but will hit it off when her buttons get pushed.
She is married to an Abuja-based Israeli millionaire and a mother of four children who loves being a mum as she describes the experience as her favourite thing to do as it makes her happy.
Comfort Booth, The Lawyer Who Will Take You Down With Her Colourful Mohawk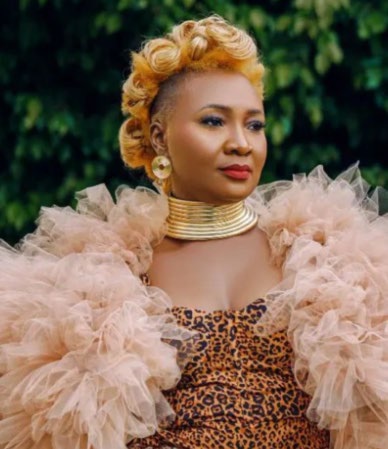 Comfort Booth is a lawyer, a Partner at Asia Ahmed and Co., who can hold her own in the courtroom while also rocking her unconventional mohawk haircut. Along with being a legal practitioner, Comfort is also a social commentator, travel blogger and talk show host. She says, "Irrespective of the fact that what you see is what you get, I am a contradiction. I can be sweet, sour, a boss lady and also take you down in the courtroom, and I'll go there with my colourful mohawk." She describes herself as a foodie who loves to eat; whether happy, angry or neither, food will always do the magic for her. She is a straight shooter who tells it as it is and is also adventurous and likes to see the world.
Princess Jecoco, The Energy Queen And Vibe Goddess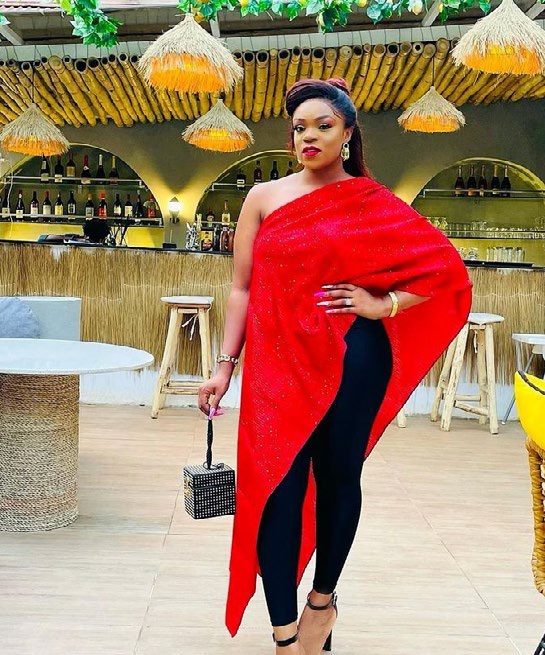 Princess Umeh- Ubaka, also known as Princess Jecoco, is a lawyer, brand ambassador, influencer, YouTuber and hotelier. She is the managing director of the Sefcon group of hotels. A passionate culture ambassador, Princess Jecoco is also the Umu Asa Cultural Association's president, an association established to preserve the Igbo culture. Having lived in Lagos and the UK, the Borno Stateborn beaut currently lives in Abuja. Princess is edgy, extra, and always commands attention whenever she enters a room. She is also dramatic, loves to be free and does not like judgmental and uptight people. She is married and a mother to two beautiful, energetic kids.
Tutupie, The Vibe Queen Born to Chill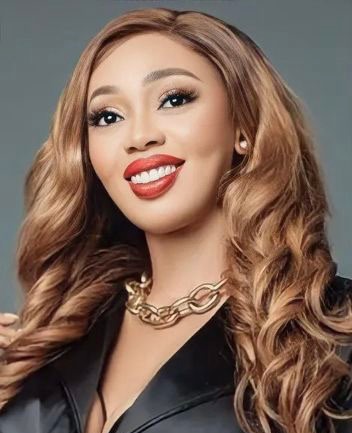 Tutupie is a trained and certified chef, event curator and the creative director of Urban Day Party. Born in Borno State, the selfacclaimed vibe queen is multilingual as she speaks Hausa, Turkish, basic German and a code language she has with her friends. The chef loves food and gets excited when she is about to chow it down. Tutupie, who claims never to be caught complaining about being stressed or having a stressful day, describes herself as the life of the party and a real-life doll you can't play with. She is also a loyalist who is passionate about friends and family. She is currently single and dating.
• The ladies will give viewers an exclusive glimpse into their luxurious lives.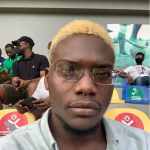 Self-identifies as a middle child between millennials and the gen Z, began writing as a 14 year-old. Born and raised in Lagos where he would go on to obtain a degree in the University of Lagos, he mainly draws inspiration from societal issues and the ills within. His "live and let live" mantra shapes his thought process as he writes about lifestyle from a place of empathy and emotional intelligence. When he is not writing, he is very invested in football and sociopolitical commentary on social media.