Let's Get Down To Medal Business
The Finances Involved In Becoming An Olympic Medalist Across The World
Very few things come close to what athletes feel whenever they mount the Olympics podium to receive their medal as their national anthems play loudly. The world is watching, proverbial doors are opening and for a few of them, their lives change instantly.
Olympians train for hours each day to perfect their athletic abilities and maintain their physical fitness; they often devote their lives to making the Olympics and once they do, they compete for the gold, silver, and bronze medals during the competition. If they earn any of these medals, they're then called an Olympic medalist, whether they participate in a solo or team sport. So how much does adulation convert to in monetary terms?
Most Olympians don't receive any compensation for simply competing in the Olympics. Despite not having a national average salary, they can earn funding from a variety of sources including corporate sponsorships, endorsement deals and medal bonuses.
Corporate Sponsorships

Through corporate sponsorships, a company pays to be associated with an Olympian or a team in a type of advertisement. Every member of the sponsored team wears the logo of their sponsor on their clothes and equipment. This sponsorship may or may not be enough to support an Olympian while they train and compete.
Endorsement Deals
On the flip side, endorsement deals refer to business arrangements wherein a company establishes a direct relationship with an athlete. During this partnership, athletes advertise or promote a company's products or services. Though the monetary gain you make from an endorsement deal can vary, high-end brands can earn Olympians enough money to live an affluent lifestyle.
Medal Bonuses
Medal bonuses are the most dependable form of compensation for relatively unknown athletes. Though the International Olympic Committee doesn't award medalists with prize money, several countries award their athletes for every medal they earn. These prices vary depending on the country. Still no confirmation on how much Nigerian Olympians are going to take home for each medal won at the ongoing Tokyo Olympics, the Nigerian government claimed to have paid $3000 to gold medalists, $2000 for silver and athletes who won bronze medals $1000 at the 2019 African Games in Morocco. An improvement to the $2000 paid to gold medalists at the 2016 Rio Olympics. How does this compare to other countries?
Singapore is reported to pay their athletes the most medal bonuses with gold medalists at the ongoing Olympics expecting to take home a whopping $1 million. Silver medals stand at $500,000 and bronze $250,000. Indonesia, Kazakhstan and Azerbaijan follow suit in impressive payouts with $746k, $250k and $248k respectively. Italy and Hungary round up the six-figure club. World heavyweights, the USA, will have their gold medalists take home $37,500, $22,500 for silver medalists and $15,000 for bronze medalists. South Africa remains the only African country in this year's payout top 10 list as each South African gold medalist will pocket $37,000 this summer.
While the UK does not offer specific medal bonuses, it does devote $162 million of government and lottery funds to Olympic and Paralympic sports each year, some of which go to annual athlete stipends. UK Olympic medalists get a stipend of $36,000 per year to train and compete.
Not every country rewards its athletes with cash. Housing is also a popular bonus as athletes get apartments from their respective governments based on the colour of their medals. Medal-winning South Korean athletes, meanwhile, have been given the gift of time. They will only have to complete four weeks of basic military training instead of the mandatory two years. In Russia, athletes gain influence. "In our country, Olympic success is a direct line… to power," a Russian paper proclaims, citing as examples, boxer, Nikolay Valuev, wrestler, Alexander Karelin and gymnast, Svetlana Khorkina, who all became MPs (members of the Russia Military Police).
Medal bonuses are sometimes sweet to the taste, literally. In 2008, a Belarusian sausage company offered free sausages for life to any Belarussian who earned a gold medal. In the same year, the Iranians handed out golden-coloured shoes.
What Does The Medal Itself Cost?
As one would expect, the gold medal is likely to be worth a pretty penny. However, only a very small percentage of gold medals are actually crafted from real gold. To cut down on costs, Olympic gold medals are composed of only 1.2 percent of the precious metal since gold costs a fortune.
Gold broker Dillon Gage wrote in a blog post, "The last time the Olympic Games handed out solid gold medals was a hundred years ago at the 1912 Summer Games in Stockholm, Sweden. Gold medals were in fact only gold for eight years. The 1904 Olympics in St. Louis introduced the gold medal as the prize for first place."
The 2016 first-place medals are made of 494 grams of silver and 6 grams of gold. According to CNN, the blended product is worth about $587 based on the market prices at the time. However, that's just if you think of them as scrap metal. Once a medal is won, the value increases from a collector's standpoint, especially if it once belonged to an athlete as famous as Michael Phelps. Also, of course, you can't forget about sentimental value.
Life As A Nigerian Olympian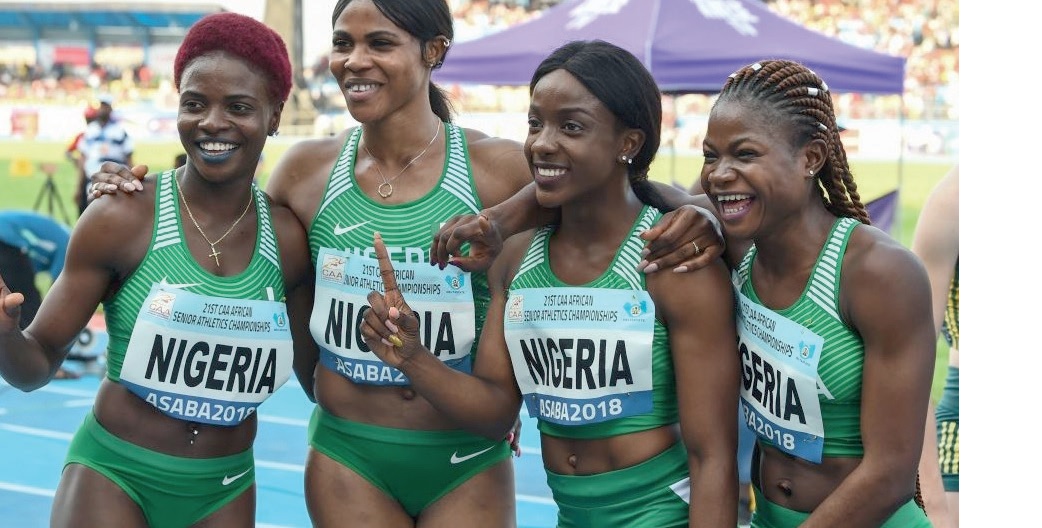 Just recently, Downtown reported that the Nigerian basketball team was self-funded. A team almost completely on its own with the head coach working pro-bono, they had to create a GoFundMe campaign to help stay afloat. This doesn't come as a shock to Nigerians, however,five years ago, on the road to the last Olympics, some members of the national team resorted to crowdfunding to pay for their flights to Rio, the result of an email from the Secretary-General of the Athletics Federation of Nigeria which asked athletes to pay their own way and be reimbursed at a later date.
According to an athlete who spoke to CNN on condition of anonymity, she received a phone call from her Federation asking her to pay for her own flight. "It was a bit surprising because I was [previously] told the Federation would pay for my flight." She said that with her repeated requests for a ticket ignored, she sourced funds independently. "I've been helped, people have really stepped in and helped. But without all that it wouldn't have been possible," she said.
In another competition, a video of the youth team competing at the IAAF World U20 Championships in Poland surfaced. In an interview with Athletics Africa, Godwin Ashien, a member of the U20s men's relay team lashed out at the lack of support from the administration. "Nobody cares about us," he said. Right from Nigeria… down here… even coming from Nigeria to Dubai, we didn't eat for three days, we didn't eat."
These incidents have left many wondering where it all went wrong for Nigerian athletics, but former Olympic athletes Mary Onyali-Omagbemi and Downtown Cover Personality, Chioma Ajunwa, say this decline has been a long time coming.
"Other nations have taken in their athletes for the past three years in order to make sure they can do a perfect job," said Ajunwa. "But our own [athletes], they're on their own, they train on their own, they pay their bills. It is inhuman, Nigerians should learn that."
Nigeria's only individual Olympic gold medalist to date, Chioma Ajunwa, just received her medal bonus (in the form of an apartment) from the Lagos State government last month, 25 years after making her nation proud.
We all at Downtown wish Team Nigeria the very best at the ongoing Tokyo Olympics.