IYINOLUWA ABOYEJI Your Friendly Neighbourhood Fintech And Startups Guru
You have probably interacted with technology before picking up this edition. There's no debating how much easier it has made our lives. Once upon a time, it was impossible to cross legs, seated on your sofa as you shop for groceries and have it delivered to you pronto, or hail a taxi and it arrived exactly where you were within minutes to take you on your trips; all of these happening without you having to join long queues at the ATM just to withdraw cash and settle your bills. This was a problem Flutterwave, through Iyinoluwa Aboyeji's guidance, solved. It was a defining moment for digital financial transactions in the country.
After debuting his first tech startup as a teenage undergraduate at the University of Waterloo, the almost-Lawyer turned Venture Capitalist (VC) returned to Nigeria after graduation to awaken the tech industry by co-founding an institution that ensures that we never run out of technical talents, Andela.
DOWNTOWN's editor, Onah Nwachukwu, and writer, Kehindé Fagbule, sat with the serial Tech Entrepreneur, Iyinoluwa Aboyeji, to talk about his full-circle relationship with technology from getting inspired by Mark Zuckerberg to inspiring Mark Zuckerberg's first Nigerian visit.
You debuted your first startup at 19. How did you get started so early?
Yes, it was called bookneto.com. It was super naive of us but basically, the idea was; at the time, we were using an online learning platform called Blackboard which a lot of schools used. It was very ugly, annoying, difficult to use, and didn't allow for a lot of interaction between the students, perhaps for good reasons. This was at the University of Waterloo, Canada in 2010. It's a school that is pretty well known for cooperative education and Blackberries. The founder of Blackberry was a dropout from my school, he flunked out of campus in a flex move and decided to build the phone right on campus. I was initially trying to be a competition lawyer, I was big on it, I wrote a bunch of case law and all that stuff around competition law.
I made a very good friend named Pier on the first day of school, orientation day. I started to learn a lot more about startups and got super obsessed with them. A little bit later, the movie 'Social Network' came out, Pier and I went to watch it, and that just sort of snowballed and we started to look for a company to start. I brought in some money, he brought in the technical skills and we started to grow a team but the business we were trying to build was not realistic in the sense that we were students at the university and we were trying to build the university's learning management system.
…And was that the beginning of your tech involvement?
Yes, because I came back to Nigeria and I thought maybe Canada's problems were too interesting.
Your experience in the startup and funding space must have taught you some important lessons. Would you mind outlining a few?
The most important thing you could do as someone who's trying to build a start-up is solve a real problem. Solve a problem that keeps people up at night. For instance, problems like room decor ideas aren't real ones, whereas questions like "What am I going to eat tomorrow? How do I get a job? How do I do my laundry?" These are the questions that we go to bed thinking about. That is my first principle.
The second principle is to find the best possible team you can because start-ups are so hard that the key thing is just to be the best team. No sacrifice is too great to make to get the best people who are as committed as you are to building something.
The third thing I've learnt is that if something is hard, that's actually where you want to spend most of your time. This is because it is the only lasting competitive advantage. Ninety-five percent of people don't bother to do things that are very hard, so you don't have to worry about competition because nobody wants to do it.
How difficult was it to start up Flutterwave?
It was very hard, and for a lot of reasons. First was that we had a very big company in our space, Interswitch. Second of all, no one has ever done this without a bank or a group of banks backing them, so we were going to be the first one to buck that trend and we didn't have the money for the licence. So we had to think very quickly on our feet. For example, we had to partner with the bank that was willing to allow us to use our software for their benefit and since they had a banking licence, they could do whatever – although that's changing now. So we had to give up 70% of our revenue to the bank.
The game plan was always: work with this partner, perfect the technology, be in the market, and then when you go to other banks who see the success that you have achieved with this partner, they will be willing to attract you for a lower price which is what happened because we started a price war and now the revenue share is almost the other way around. Even the card networks got involved and they started to give us the technology for almost free.
Tell us about your time at Flutterwave. Why did you leave your role as the Managing Director?
It was crazy. When we started it was just four people in a tiny room in Venia hub in Lekki and the majority of our time was spent talking to clients about why we should partner with them and also talking to large payment companies. But the biggest thing was we were like a small python trying to swallow elephants because what we took on for the banks was much larger than what most people would have at the time and that's what is the seed to our growth because it was just like once we could get that working, we just exploded. From then, we kept our distance from the rest of the competition, because we took a fairly inorganic approach to growth. But that meant that it was also very crazy. When I was leaving, my major thought was "Wait, you guys are moving way too fast." The main reasons why I left are one, we hit our goals a lot earlier than we thought we would. Secondly, for me, I came in not as a founder/CEO in the traditional sense, the founder is Gbenga Agboola, it was his idea, I just helped him refine it and do all the business development work because he wasn't quite positioned to do that at the time, but it was his company. So my job basically was to help him get off the ground, stabilise, and then hand over the keys. So once I did that, it was a case of, we (the company) had like $20 million in the bank, we'd done everything we ever said we would do…, 'so here you go', I handed him the keys. It was always part of the plan.
The other two reasons were, I had just gotten married and the pace of work required that I had a real rethink as my wife was also pregnant. What I had always imagined I'd do was be a stay-at-home dad. The third reason was that it was a good time for me because right at the time I left, one of my mentors (Madam Obi Ezekwesili) announced she was getting into the presidential race, so I had to go help her. It was like all the stars were aligning for me to leave at that time.
What was your vision for Andela before its creation and how far would you reckon it has come in meeting your expectations in 2021?
It was an infraction point but Nigeria has always been a tech centre. If you go back to the 90s, there were Tara systems, system specs, we've built world-class technology from here. People don't know that Nigeria was the first country to figure out how to put images in the SQL tables. But we wouldn't have databases with people's faces on them if not for Tara systems.
So what do you reckon is the reason why this hasn't been documented?
No one has taken the time to document. It takes time, and everyone is building. Also, journalism is really expensive. Unlike in the United States where you have institutions that have lasted hundreds of years that can tell a reporter "go figure out the history of tech in Nigeria," we don't have those resources here. People who normally should do it can't, the people who are doing it are too busy making history, right? They can't go recording the history they are making; they will look like douches *laughs*
What was your vision for Andela?
Speaking to the point you made, yes, Andela was a big infraction point and the idea with Andela was very simple: how do you raise 100,000 technology leaders, who then, in turn, transform the continent. And you know the model was really simple, there is this incredibly valuable technology skills and education that prepares people for leadership and it's not usually cheap so the biggest challenge is, 'how do you pay for it?' If they have this extremely valuable skill, they will be able to pay for their own education. So how do you bring those two ideas together? Where we were going ultimately was a physical campus, building out a huge community of technology people. We used to call it an alternate reality, even back then. You hear a lot of people say "This is Andela!" which really means this is not Nigeria. From day one, our goal was to build an alternate reality for young technology leaders in Nigeria where they could see 'A Nigeria that worked and was technology-driven,' and they could now take that and replicate it into society.
Speaking of the evolution of technology in Nigeria, just how difficult was it to get people's trust with Flutterwave at a time when not a lot of people believed in technology payments and were always wary of sharing their card details online?
It was more strategic than anything else. What we understood was that people wouldn't trust a new player especially at our size, but we knew people trusted banks. So the first implementation of Flutterwave was building an SME payment system for one of the banks. People trusted that their banks could take their card details, after all, the bank gave them the cards and that was kind of the way to start to break through that behaviour. Also, we got Uber on the platform; they really liked the services that we rendered because those services realistically couldn't take cash from you, so you had no other choice but to put in your card details. It was more of a strategy than anything that we specifically did because I don't think we could have gotten people to trust us otherwise.
Let's talk about people with ideas trying to pitch to Venture Capitals(VCs) like yourself. What are some of the errors that young founders make when trying to pitch to prospective investors?
One has to give founders a lot of grace with some of these things. Good VCs can look beyond that stake and see if there is a substance in what you're doing or not.
The other thing is that you have to come with a sense of value and realism. I see a lot of people think of venture capital as a reward for good pitching and that's not really how it works. For good VCs, it doesn't matter how good or bad your pitch is if you are not solving a problem.
…But you could argue that someone could win you over.
It's one thing to be able to communicate an idea well, but at the end of the day, I invest in businesses, not pitches, and so what I want to understand is "How have you proven this can be a business?" Not "How well can you pitch?"
Many people come to us with a very ugly desk, I'm not saying you should do that; it helps your case if you can be articulate, but it's not the whole thing. And I find that a lot of people would, for example, not do an MVP(Minimum Viable Product) or run a prototype, but just spend a lot of time and money perfecting their pitch. That's definitely not the way to get me on your side.
The third thing is to build a great team.
You are one of the pioneers of the Startup Bill.
Pioneer is a very strong word but I definitely was in strong support of the startup bill.
Tell us in a nutshell what this is about.
You have a lot of young people in the space. A lot of engagement, activities, from the government's end particularly and there isn't any laid down system guiding what happens when government and startups interact. There had to be some framework at some point and one of its principles is that there's an understanding from both ourselves and the government that startups had to be known; we need to know who you are.
Secondly, startups have to be getting something from the government for all their work and they have to encourage startups to get to some level of scale through incentives. But I think what is most important is that the industry has to be included in the decision-making of the government as it concerns the sector. The most interesting part of the bill is the technology and advisory council where essentially any decisions that affect any tech company have to be brought to for delegation before it can become legislative agenda.
So it is just a meeting of the minds between the government and startups, pioneered by the President.
What are your thoughts on the NITDA bill that requires tech companies operating in Nigeria to get a licence, pay pre-tax profit levies?
That was in the past. I don't even think it's been read. That was a draft that was leaked, thankfully it hasn't been passed.
Whenever you get on a consultative path that doesn't include startups, you'll end up in the wrong corner of the world because there are so many things that people think startups are that we aren't.
The other thing that the government needs to understand is you are competing for your startups. Most of your startups are incorporated in Delaware, build offices in Rwanda or Ghana, live in London, so they are Nigerians in name and operations only. If you want the country to grow and be part of this startup revolution that it started and nurtured, you have to make your regulation more common sense so that people don't feel that they have to leave Nigeria to pursue their startup dreams and make tons of money for foreign countries who didn't contribute anything.
Every industry has been trying to own the narrative of the new oil.
We are not trying to do that. I saw a lot of those publications and I was like 'Technology is not the new oil', it is people. My colleagues in the industry can disagree with me but I think what makes the technology industry work is that somebody did the hard work of building all these talents that have now gone ahead to build all these institutions. People did that work for ten years before we saw anything. So I think it's a focus on young people and talent that is the new oil, it has nothing to do with technology.
Let's talk about crypto. Despite its ban, people still find their way around it. What are your thoughts on the decision to ban it?
Yes, finding alternative routes is the nature of technology.
Are there any ways for potential startups to leverage this? Is there any silver lining anywhere?
When those decisions were being made, one of the things we consistently told the government was that they were better off at least understanding what the cryptocurrency folks were doing by creating legitimate channels, rather than calling it off and plunging the industry into the dark. Because peer to peer remains a viable way, I think that what has happened in that space has created many ways that people are now engaging to deliver a strategic platform for decentralised finance. So a lot of the trades are happening on the other side of the transaction and not on the Naira.
A lot is going on in this space and it seems like it's under the radar and I think the bank accelerated the growth of the industry rather than what people thought would happen.
The introduction of the eNaira comes after banning cryptocurrency. Do you think this was all planned and is it viable?
Well, it depends on how they push it. It's very easy to say it's not viable but it is a technology and if they keep it as open as crypto, they could see significant usage. It could be disruptive if they let it.
I don't think it was planned, but I think that was their preferred solution to introducing it because the problem that they were having with crypto was there are obviously several fundamentals that were out of the government's control including the black market exchange rate.
Crypto was taking advantage of those loopholes and they wanted a more centralised system of control but what a lot of people don't fully understand about the way the world of technology works is that if you want control, you give things away. For example, Facebook is free but many people think the internet is Facebook because Facebook is free. So Facebook has an inordinate amount of control over our lives because they literally give the product away. Distribution and control are typically opposing forces when it comes to technology. If you want more control, you have to distribute further.
Is it true that you don't code?
No, I don't, unfortunately. I've never really coded. I mean I know enough about it now having been around the industry for a long time but I'm supposed to be a lawyer *laughs*.
If you aren't thinking about the next business or project, how do you spend your time?
I spend a lot of time with my daughter, she's two years old. I spend time with nature, I like taking long walks by lakes or beaches on my own, thinking. I think and read a lot. I'm not really a social animal.
Is your daughter going to learn to code?
I don't know, it depends on her if she wants to learn how to code.
Any traits of being in the technology space?
She's two years old, anything is purely accidental or just trying to mimic us. She can use a computer though, she can turn it on. She also can navigate a phone very well, she can turn it on if she knows the passcode, gets to Netflix and YouTube on her own. She's really good. I think it's mostly because that's our pacifier for her, we just give her a phone like 'we don't have time for you, entertain yourself' *laughs.*
Tell us more about your new venture, Future Africa.
The big idea with Future Africa was that we want to turn Africa's biggest challenges into global business opportunities by investing very early in founders that are looking to solve hard problems in large markets. That is our mantra.
Tell us about your delve into politics. You worked on Madam Obi Ezekwesili's campaign.
I've always been in politics. I think one of the biggest misconceptions people have about me is that I first got into politics with Madam Obi, but I wrote a lot of speeches for Buhari in 2015.
How come everyone was thinking it was the Red Media guys?
I worked for them *laughs.*
Have you ever considered getting into politics? We could use someone with your forward-thinking mindset.
I don't think I will ever do an elective position but I intend to do public service. I'd like an executive role, to be the head of a critical parastatal as a civil servant somewhere. If you are not a minister, you don't have to be political. If you run an agency, you're just applying the law. That's my mindset when it comes to politics.
Let's play a one-word association. I'll say a word(s) and you are going to reply to me with the first word that comes to your head…. Twitter ban.
Silly *laughs*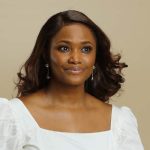 A lawyer by training, Onah packs over a decade of experience in both editorial and managerial capacities.
Nwachukwu began her career at THISDAY Style before her appointment as Editor of HELLO! NIGERIA, the sole African franchise of the international magazine, HELLO!
Thereafter, she served as Group Editor-in-Chief at TrueTales Publications, publishers of Complete Fashion, HINTS, HELLO! NIGERIA and Beauty Box.
Onah has interviewed among others, Forbes' richest black woman in the world, Folorunso Alakija, seven-time grand slam tennis champion, Roger Federer, singer Miley Cyrus, Ex Governor of Akwa Ibom State, Godswill Akpabio while coordinating interviews with Nigerian football legend, Jayjay Okocha, and many more.
In the past, she organised a few publicity projects for the Italian Consulate, Lagos, Nigeria under one time Consul General, Stefano De Leo. Some other brands under her portfolio during her time as a Publicity Consultant include international brands in Nigeria such as Grey Goose, Martini, Escudo Rojo, Chivas, Martell Absolut Elix, and Absolut Vodka.
Onah currently works as the Editor of TheWill DOWNTOWN.