Lights, Camera, Passion: Mo Abudu's Dedication To Storytelling
Storytelling has long been the lighthouse that directs the expansion of the media and movie industries in this ever-evolving world. It's a world where stories cut through boundaries and cultures, and the visionary Mo Abudu has had a huge impact on this setting. She has reinvented filmmaking throughout a career spanning decades and established herself as a trailblazer in the global entertainment sector.
Mosunmola Abudu, who is popularly known as Mo Abudu, is an award-winning media mogul and appointed creatives champion for the upcoming UK and Africa investment summit. The journey of Mo Abudu is nothing short of amazing. She has consistently shown steadfast attention to her profession from the beginning of her career to the heights of her spectacular ascension. She has touched people's hearts and minds all around the world as a filmmaker by bringing intriguing stories to life. She is a source of inspiration for aspiring creatives because her works have entertained and provoked thought.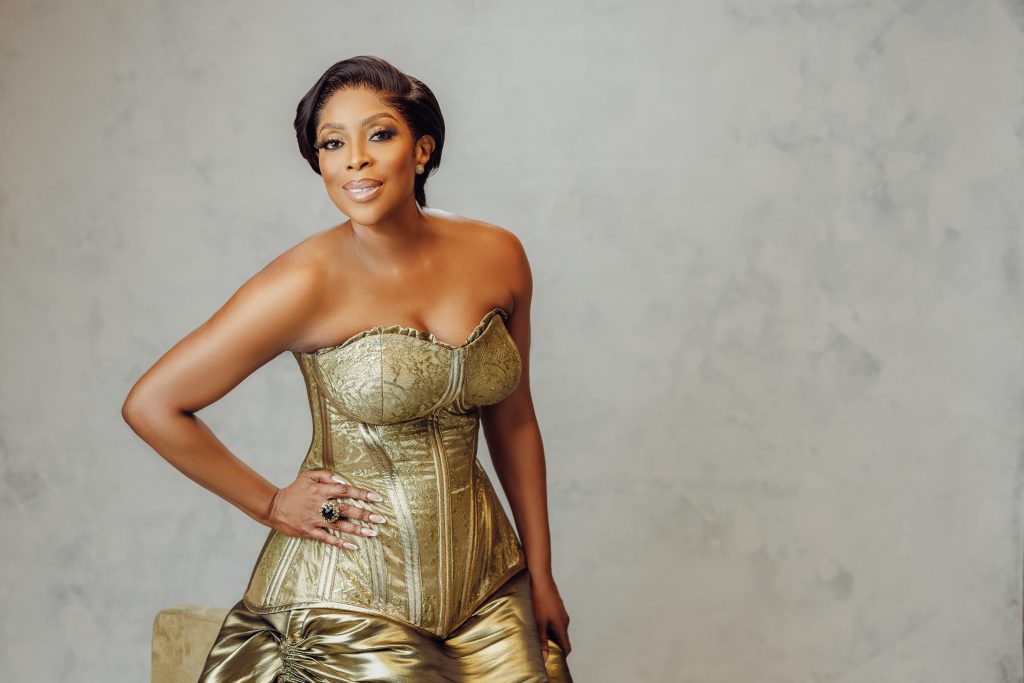 In a captivating conversation with TheWill DOWNTOWN's Executive Editor Onah Nwachukwu, Mo Abudu discusses a wide range of topics, including her goals for Mo Abudu Films, her distinguished career as a filmmaker, her recent appointment as the Creatives Champion for the upcoming UK and Africa Investment Summit, among many others.
You've had a remarkable journey building the EbonyLife brand over the past decade. Can you tell us what motivated you to venture into the creative side of storytelling with Mo Abudu Films?
Thank you for the kind words. It's been an incredible journey with EbonyLife, but I felt a strong personal passion for storytelling that needed expression beyond my role as a CEO and studio executive. Over the years, I've pitched numerous ideas and seen firsthand that only a fraction of these great stories make it to production. I realised the importance of embracing my creative side and giving voice to the stories that truly resonate with me —stories that require the unfiltered freedom of expression.
Your love for stories has been evident throughout your life, from classic black and white films to modern cinema. Can you share how your diverse background, from talk show host to studio producer, has prepared you for this creative venture?
Absolutely. My diverse background has provided a unique perspective on storytelling. From my early days as a talk show host with Moments With Mo, I've had a front-row seat to the complexities of humanity.
This experience, combined with building a television channel, becoming a studio producer, and establishing a lifestyle brand, has given me invaluable insights into the multifaceted nature of storytelling. These experiences have shaped my approach to Mo Abudu Films, where I intend to tell authentic stories that delve into the human condition and matters of the heart.
You mentioned attending film school at The London Film School in 2017. How did this experience influence your decision to take the leap into writing and directing your first short films?
Film school was a transformative experience for me. It allowed me to immerse myself in the world of filmmaking and gain a deep understanding of the creative process. It gave me the confidence and skills to step onto the creative side and bring my own stories to life. Writing and directing my first short films became a natural progression of my passion for storytelling and my desire to address social issues that are close to my heart.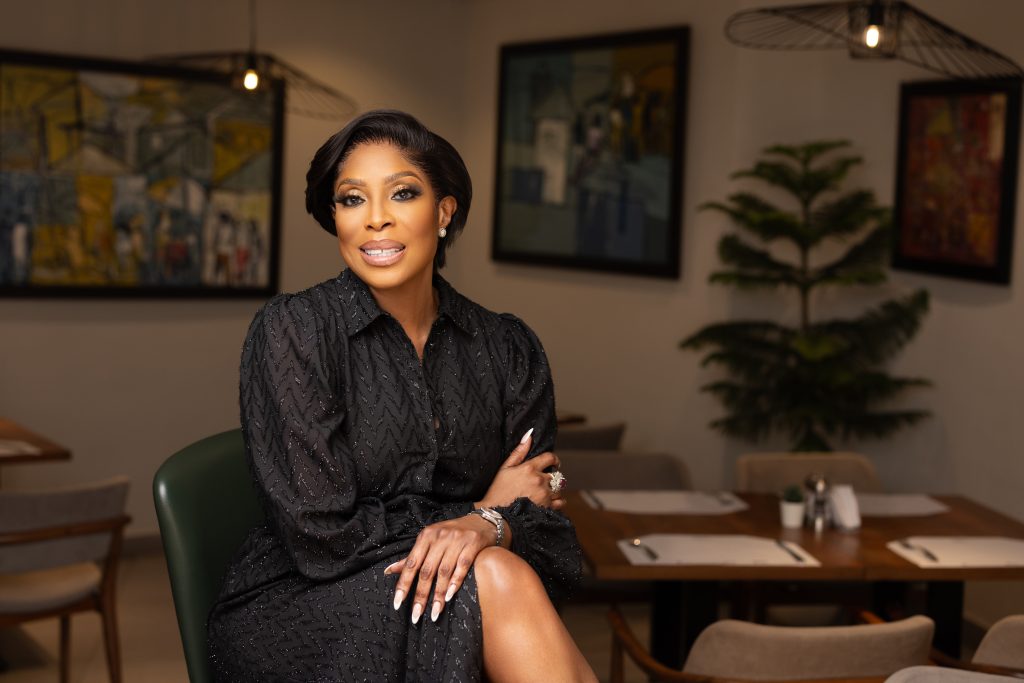 Mo Abudu Films is your new creative venture. Can you share what kind of stories you plan to tell through this platform?
At Mo Abudu Films, we are dedicated to telling authentic, uncensored stories that explore the human condition and matters of the heart. These are stories that resonate deeply with me, and I believe they have the power to connect with audiences on a profound level. We aim to create narratives that can stand the test of time, stories that will be shared and cherished for generations to come.
What does storytelling mean to you, and what message would you like to convey through Mo Abudu Films?
Storytelling, to me, is a powerful tool for understanding and connecting with the world around us. It's a way to capture the essence of humanity and reflect it back to the world. Through Mo Abudu Films, I hope to convey the importance of authentic storytelling, unburdened by hidden agendas, and inspire others to share their stories fearlessly. Stories have the potential to shape our perspectives, change our hearts, and leave a lasting legacy.
That's the essence of Mo Abudu Films—stories that matter, stories that endure, and stories from the heart.
Let's discuss Iyawo Mi(My wife) and Her Perfect Life. Mo Abudu's Her Perfect Life tells the story of Onajite Johnson- Ibrahim, who seemingly has it all yet wants to end her life.
What inspired you to explore the theme of the perfect life and its hidden struggles?
Many of us can relate to the concept of the perfect life, and I was drawn to the idea of delving into the complexities that lie beneath the surface. We often assume that those who appear to have it all are immune to struggles, but this film challenges that notion. It was important to me to shed light on the internal battles individuals like Onajite face despite their external success.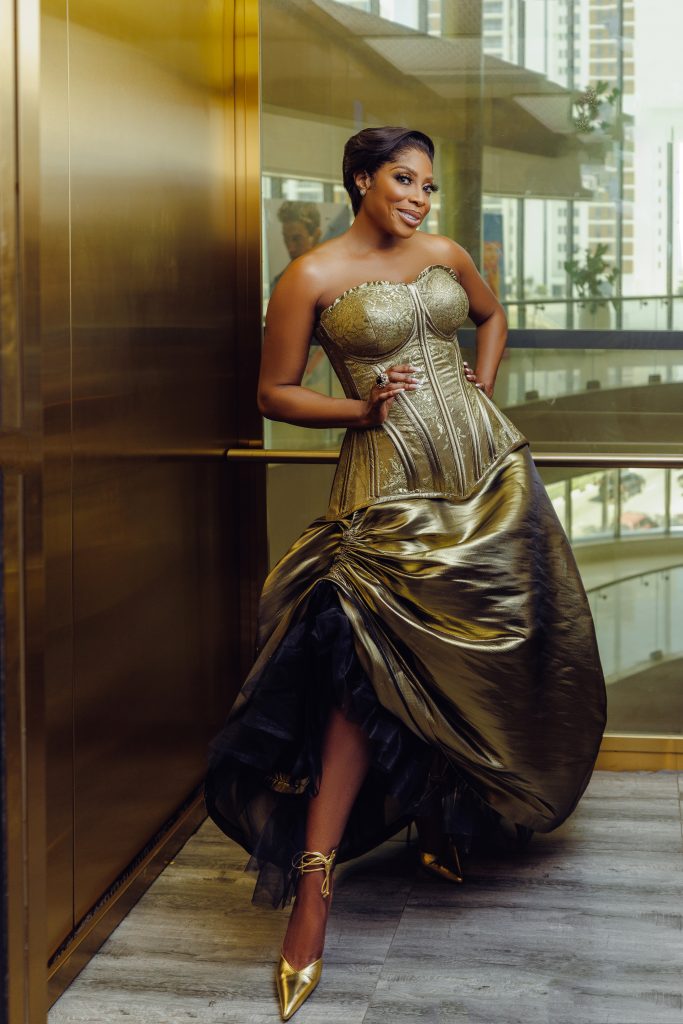 In Iyawo Mi(My Wife), you address a very different theme — a husband's reaction to his wife's mental health crisis. What inspired you to explore this heart-wrenching subject?
Mental health is a critical issue that affects families and communities worldwide. I wanted to tell a story that highlights the challenges faced by individuals dealing with mental health issues and the ripple effect it has on their loved ones. Iyawo Mi aims to foster awareness and empathy for those going through such difficult situations.
The settings of both films are deeply rooted in Lagos, Nigeria. Can you talk about the significance of this location in your storytelling?
Lagos is a vibrant and dynamic city with a rich cultural tapestry. It serves as a backdrop for both films because it mirrors the complexities of life Lagos represents a microcosm of society, where diverse stories unfold against the backdrop of urban hustle and bustle. It was essential to capture the essence of this bustling city in the narratives and to clearly show that mental health has no social or economic boundaries. It affects us all.
As a filmmaker, what were some of the challenges you faced in bringing these stories to life, particularly in terms of storytelling and production?
Filmmaking always presents its set of challenges, but these challenges are part of what makes the process so rewarding.
Crafting compelling narratives that resonate with audiences requires careful storytelling and attention to detail. Additionally, capturing the raw emotions of the characters, especially in Iyawo Mi, was a delicate but essential aspect of production.
Both films touch on sensitive and thought-provoking themes. What message or impact do you hope these films will have on the viewers?
My hope is that these films spark meaningful conversations and raise awareness about the issues they address. Her Perfect Life encourages us to look beyond the façade of a perfect life and consider the mental and emotional struggles people face. Iyawo Mi prompts us to empathise with individuals battling mental health challenges and the importance of support and understanding within families.
With Mo Abudu Films, what can we expect regarding your future projects and storytelling ambitions?
Mo Abudu Films is dedicated to telling authentic stories that matter to me, stories that delve into the complexities of the human experience. In the future, you can expect more thought-provoking narratives that explore a wide range of themes and emotions. My ambition is to continue creating stories that resonate deeply with audiences and leave a lasting impact.
Congratulations on your recent appointment as Creatives Champion for the upcoming UK and African Investment Summit being hosted by Rishi Sunak. Can you share what this role entails and your vision for its impact?
Thank you very much! As the Creatives Champion for the UK and African Investment Summit, my role is to advocate for the creative industry and highlight its immense potential as an economic driver. I want to emphasise the importance of building skills capacity and improving access to funding within the creative sector across the African continent.
My vision is to foster an environment where the creative industry can scale, thrive, and contribute significantly to economic growth and job creation.
Why do you believe investing in the creative sector is crucial, and what specific benefits can it bring to the UK and African economies?
The creative sector is a powerhouse of innovation, culture, and economic potential.
Investing in this sector enriches our cultural heritage and generates economic opportunities.
It creates jobs, supports small businesses, and boosts tourism. For both the UK and African economies, a robust creative industry can drive sustainable growth, enhance international collaboration, and promote cultural exchange, ultimately benefiting both regions.
Would you say building skills capacity is a significant part of your role? How do you plan to address the skills gap within the African creative sector, and what impact do you hope this will have?
Addressing the skills gap is a top priority. We have started to address this with The EbonyLife Creative Academy and our partnership with the Lagos State Government. Idris Elba and I are also partnering in this regard. Our aim is to collaborate with educational institutions, industry stakeholders, and governments to develop comprehensive training programs that equip individuals with the skills needed for success in the creative industry across our continent. By investing in skill development, we empower our youth to pursue creative careers, stimulate entrepreneurship, and increase the overall competitiveness of the sector, leading to job creation and economic growth.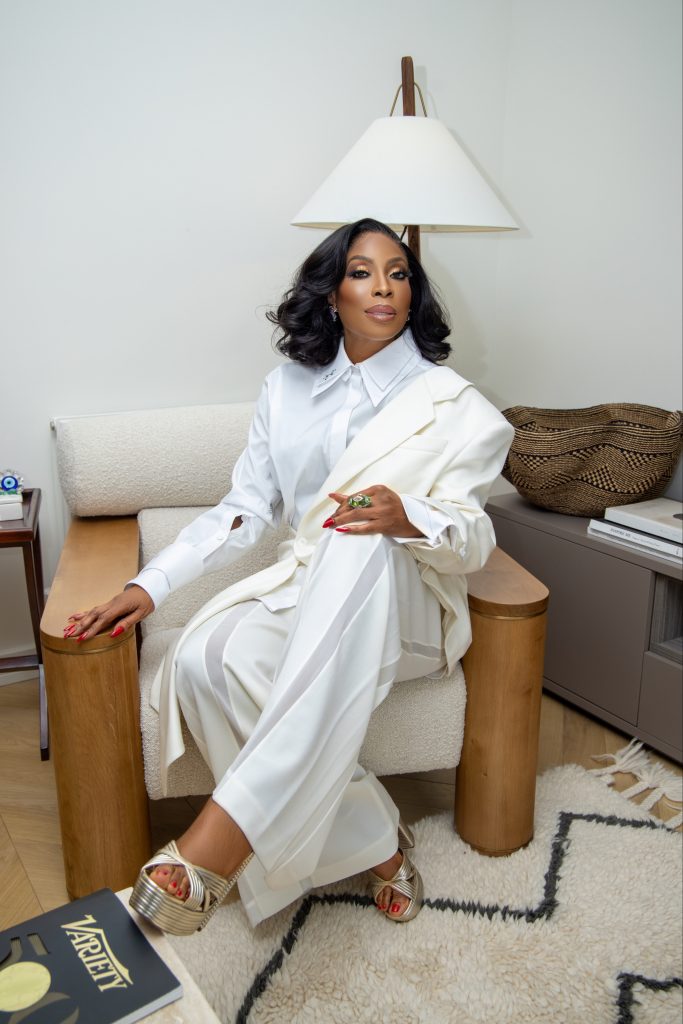 Access to funding can be a challenge for creatives. How will you work to improve access to financing and investment opportunities for African creatives?
Access to financing is indeed a significant challenge. I plan to engage with financial institutions, venture capitalists, and philanthropic organisations to create dedicated funding mechanisms for the creative sector. This could involve establishing creative industryfocused investment funds, providing grants, and offering mentorship programs. By facilitating access to funding, we can unlock the potential of countless creative talents across the continent.
Can you elaborate on the role of collaboration and partnerships in achieving your goals as Creatives Champion?
Collaboration and partnerships are at the heart of my vision. I intend to work closely with industry, governments, industry associations, educational institutions, and international organisations to create a holistic ecosystem that supports the creative industry.
Together, we can develop policies, initiatives, and programs that foster growth, innovation, and sustainability. The strength of these partnerships will be instrumental in achieving our collective goals.
What message do you have for African creatives, and how can they engage with your efforts to build a brighter future for the creative sector?
To African creatives, I say this: Your talent, creativity, and passion are invaluable assets.
Believe in your abilities, and keep pursuing your dreams. Stay informed about the opportunities and initiatives we are working on to support your growth. Be ready to take advantage of the resources and programs we aim to provide. Together, we can build a brighter future for the creative sector in Africa and make a lasting impact on the global stage.
Mo Abudu, you're 59 years old and yet look remarkably youthful. Can you share some of your secrets to maintaining such a youthful appearance?
Thank you for the kind words! I believe that a combination of factors contributes to maintaining a youthful appearance.
Firstly, I prioritise a healthy lifestyle, which includes regular exercise, a balanced diet.
Additionally, I ensure I get enough rest and prioritise stress management. Finally, Overall, self-care and a positive mindset play a significant role in staying youthful.
You're not only a successful businesswoman but also a grandmother of two. How do you balance your professional commitments with your family life and still manage to look so radiant?
Balancing professional commitments and family life can be challenging, but it's all about prioritisation and time management.
Family has always been a top priority for me, and I make sure to spend quality time with my loved ones. I believe that a happy family life contributes to overall wellbeing.
Can you share any specific beauty or wellness routines that you follow regularly to maintain your youthful glow?
My beauty and wellness routines are quite straightforward. I prioritise skincare, making sure to cleanse, moisturise, and protect my skin daily. I also make an effort to drink plenty of water to stay hydrated, and I love incorporating fresh fruits and vegetables into my diet. Regular exercise is another key component of my routine. Don't get me wrong, I do fall off the wagon many times, but I know when to get back on!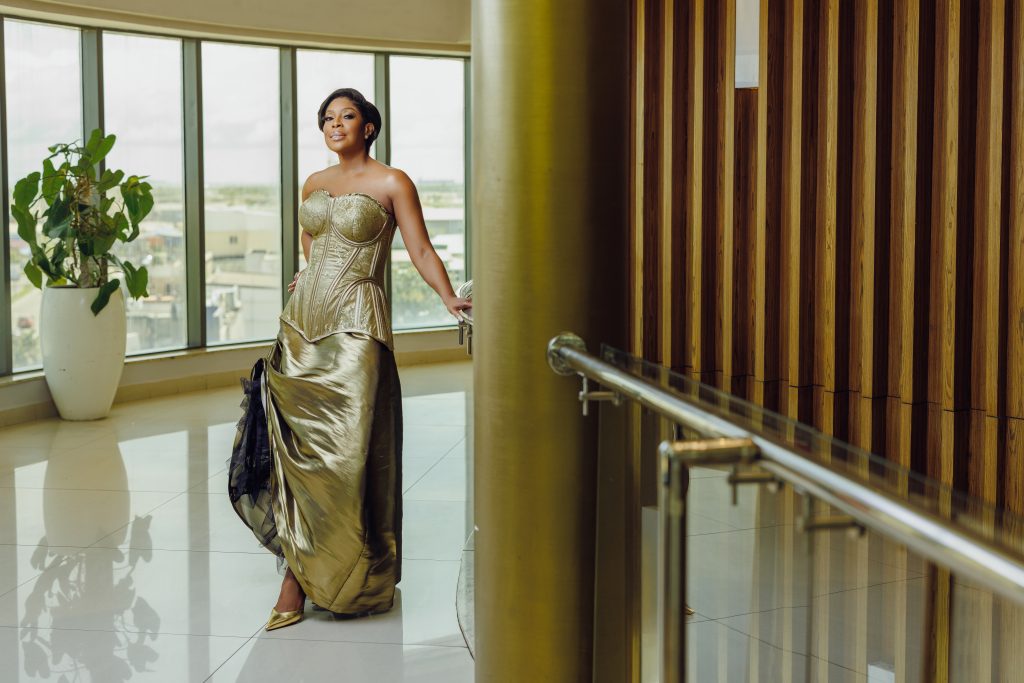 As a role model to many, what advice would you give to others who aspire to age gracefully and maintain a youthful spirit?
Ageing gracefully is about embracing the journey with positivity and self-love. My advice would be to prioritise your well-being, both physically and mentally. Nurture your passions, stay active, and maintain a sense of purpose.
Surround yourself with positive influences and cherish your relationships with loved ones. And always remember that age is just a number—your spirit remains youthful as long as you continue to pursue your dreams and passions.
What are some of the joys and lessons you've learned from being a grandmother, and how has this role enriched your life?
Being a grandmother is one of the greatest joys of my life. It's a role filled with love, laughter, and endless happiness. My grandchildren have taught me the beauty of simplicity, the joy of discovery, and the importance of cherishing every moment.
They've enriched my life in ways I couldn't have imagined, reminding me of the preciousness of family and the significance of passing down values and traditions to future generations.
Mo Abudu, you've mentioned that Lanre Da Silva remains one of your favourite designers. Could you tell us what draws you to her designs and why she stands out in your view?
Absolutely. Lanre Da Silva is an exceptional designer. What draws me to her designs is her unique ability to blend traditional African aesthetics with a contemporary, global appeal.
Her creations celebrate African culture and craftsmanship while maintaining a sense of modernity and sophistication. Lanre Da Silva's attention to detail and commitment to preserving our cultural heritage through fashion truly stand out.
THE GOLD OUTFIT
Dress: LDA
Hair: Kukus Hair
Hair Styling: Adefunkeee
Makeup: BMpro Makeup
Photography: Emmanuel Oyeleke
THE BLACK OUTFIT
Hair: Kukus Hair
Hair Styling: Adefunkeee
Makeup: BMpro Makeup
Photography: Emmanuel Oyeleke
THE ALL-WHITE OUTFIT
Hair: Kukus Hair
Hair Styling: Dharmsung
Makeup: BMpro Makeup
Photography: Molten Studios
THE MINI SKIRT OUTFIT
Hair: Kukus Hair
Makeup: Tolufelix MUA
Photography: The Lagos Paparazzi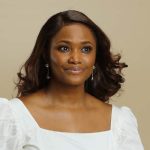 A lawyer by training, Onah packs over a decade of experience in both editorial and managerial capacities.
Nwachukwu began her career at THISDAY Style before her appointment as Editor of HELLO! NIGERIA, the sole African franchise of the international magazine, HELLO!
Thereafter, she served as Group Editor-in-Chief at TrueTales Publications, publishers of Complete Fashion, HINTS, HELLO! NIGERIA and Beauty Box.
Onah has interviewed among others, Forbes' richest black woman in the world, Folorunso Alakija, seven-time grand slam tennis champion, Roger Federer, singer Miley Cyrus, Ex Governor of Akwa Ibom State, Godswill Akpabio while coordinating interviews with Nigerian football legend, Jayjay Okocha, and many more.
In the past, she organised a few publicity projects for the Italian Consulate, Lagos, Nigeria under one time Consul General, Stefano De Leo. Some other brands under her portfolio during her time as a Publicity Consultant include international brands in Nigeria such as Grey Goose, Martini, Escudo Rojo, Chivas, Martell Absolut Elix, and Absolut Vodka.
Onah currently works as the Editor of TheWill DOWNTOWN.