Ayuli Jemide On Creating A Visible Pathway For Nigerian Solicitors
Practising Law in Nigeria comes with mixed reactions from its practitioners. Just like with every other industry in the country, lawyers face various challenges. Ayuli Jemide encountered these early in his career and took an unprecedented route – he ditched the courtroom for the deal room and became a solicitor. An uncommon way to practise the profession, Jemide is a trailblazer and pioneer. Last year, he was named Chairman of the Nigerian Bar Association (NBA) Section on Business Law (SBL), having also served as a non-executive director of the Central Bank of Nigeria. The World Finance award recipient for "Best Lawyer in Nigeria, 2013" is regarded by his peers and clients as an excellent negotiator. This is evident in the transactions he has completed over the years on behalf of his establishment, Detail Commercial Solicitors, for clients such as the Beloxxi industries whom he helped raise 80 million US dollars in equity. In February, Jemide added another feather to his already brilliant hat as he wrote a book simplifying soliciting in the simplest form possible. The author launched his book titled ListenEveryHow – How Negotiations Work to critical acclaim as it rose to number one on New Releases on Amazon. The Downtown Team sat with the man, myth and legend to discuss his journey so far and his new book.
Why law? Did your dad being a lawyer influence your decision to study it?
It is an interesting story which my dad, now 87, still tells frequently. He says he had tried to influence my three older siblings to study law, but they all turned him down. I am the fourth child and he had made up his mind that he would not have that same conversation with me because he did not want a fourth rebuff. I was unaware of these three conversations, but I had made up my mind independently that I wanted to study law simply by logic and elimination. As a pure art student through school, I was horrible in Chemistry and Physics. I dropped Physics in form 4 without my dad knowing and did a no-show for school cert Chemistry. With all this in mind, becoming a lawyer just seemed a natural choice as a top professional course for an art student at the time. As it happened, I was not scholarly enough to make the JAMB scores to study law but I was offered sociology at the University of Benin. I accepted that and switched to law after year 1. The switch to law faculty was a daunting task because for some reason the HOD (Head of Department) of sociology at the time refused to release me. My dad who had finally found a lawyer to follow in his steps stepped in; he drove from Warri to Benin to speak with the head of the sociology department. When I asked him how he convinced the head of department to sign the release, he asked me to go and read a book in his library titled – "The Art of Persuasion".
You were in Port Harcourt for a long time where you started a loving family as we know it. Tell us about that phase of your life.
I moved to Port Harcourt after a year of practice in Lagos with GM Ibru and Co at the Sheraton Hotel, Ikeja. I got an offer from the Chairman of Deutag Drilling, Late Chief Humphrey Idisi, an icon in the oil and gas space at the time. He taught me a whole lot about being firm and resolute in the 12 months I worked with him directly. The pay was six times my salary at GM Ibru & Co, so I moved to Port Harcourt for the money, but my heart always resided in Lagos. Port Harcourt at that time was nice and easy, very safe with a small circle of good people. There were no mobile phones at the time, but you could traverse the city in 15 minutes. I could play golf every evening because there was no traffic. After I left Chief Idisi, I was making plans to move back to Lagos but kept getting legal work from banks in Lagos who were just opening branches in Port Harcourt at the time and that kept me busy. So, I stayed back in Port Harcourt running a small law practice for years. Then I met my wife who was from a Port Harcourt family, got married, started a family, and technically became a son of the soil. After 13 years of trying my hands at law, business, and several side hustles, I became hugely discontented. The idea of Detail Commercial Solicitors(DCS),was at that time brewing in my belly, with some certainty that the concept of a non-court room law firm would thrive better in Lagos as the commercial hub. So, the move to Lagos began.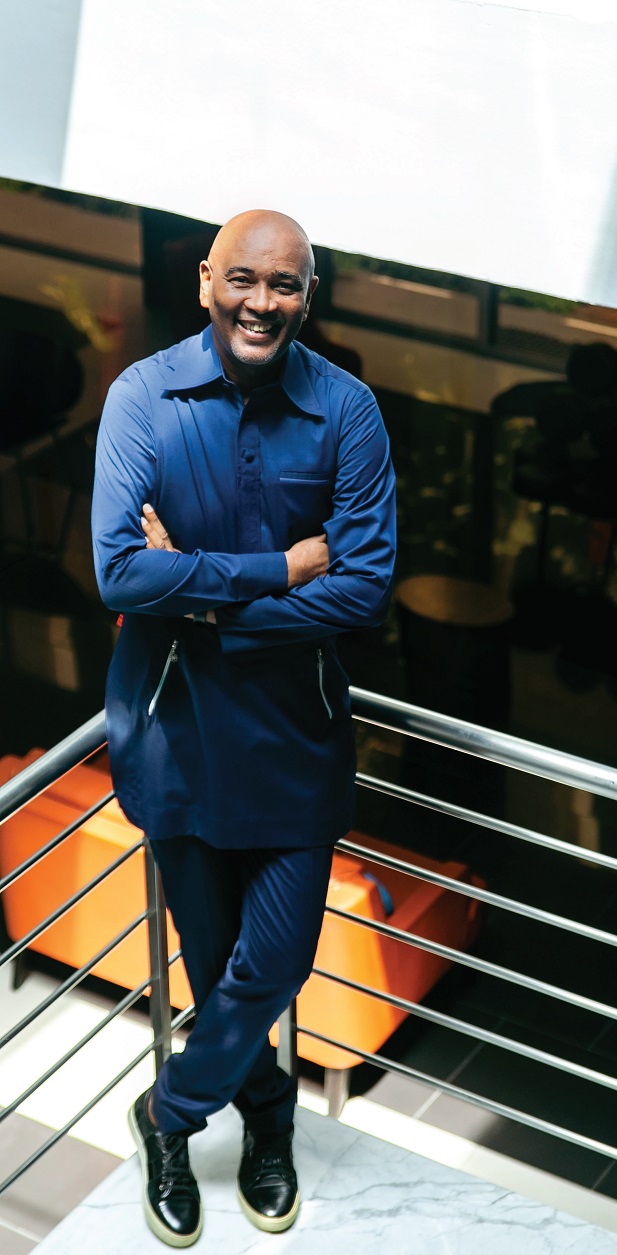 You practised courtroom law for a while and described it as drudgery. Tell us about that transition from the courtroom to the deal room.
Going to court five times and taking five consecutive adjournments was drudgery. I sometimes felt that my life was wasting away with unproductivity because it took years to finish one case for which the reward was far from handsome. I was also frustrated with the court antics of lawyers who locked your client up in court with preliminary objections all the way to the supreme court. I thought the lawyers' wig and gown was the most uncomfortable outfit for the Nigerian climate. The ponytail of the wig never stopped caressing the back of my neck irritatingly. I cut it off after a while but the heat the wig generated in the court room sometimes made my scalp feel volcanic. What was worse was, the wanton corruption in the court system. I remember one judge who I appeared before told me in open court to stop trying to tender a document which was key to my case and he said it was because the lawyer on the other side will object. He then asked the lawyer in open court – or won't you object? And the lawyer said ''Yes I would object my Lord''. The judge then went on to advice me that since my colleague will object, and he would have to write a ruling, it is better if I do not waste the courts time by tendering the document. When I insisted on tendering the document, the judge struck his gavel and adjourned the case for months. When I left the court room a senior lawyer called me aside and said: "Ayuli, it is obvious, you have not been to see the judge". And I asked him – "See the judge for what?" Then he smiled and said this judge once told him that ''A good lawyer is one who conducts his case in such a manner that the judge benefits, the client benefits and the lawyer benefits''. After this event I set a terminal date for stopping court room work and when that date came, I wrote to all my clients (Chevron being the most illustrious of them at the time), and returned their case files. I lost money or so it seemed because I had to forfeit some legal fees due at the next milestones of all the cases. I knew however, that I gained something more valuable than money – the freedom to decide what I did not want to do and to do only that which I enjoyed doing.
You got tired of practising law and picked up a few businesses. Why did you leave the business field?
After law school it was never my dream to be a top lawyer in any shape or form. I just wanted to make money and find fortune by some legal means and I did not think law was that shortcut. I was 22 and at that age you would love short cuts. At that age I was looking for sprints and not marathons. I therefore ventured into many things as a ''businessman''. However, all my forays into the world of business did not open any fortune cookie. I was broke, poor, haggard, and tired. Then one day I went to see my dad and he told me to my face that I was looking weather beaten. He gave me 5,000 naira and told me that I was being very foolish abandoning the legal profession that costs me only my brains, a pen and paper to earn my keep. He advised me to start a law practice and do business as a side hustle. I obeyed him. It made sense. In any case, I had nothing to lose because the world around me seemed bleak anyway. When I think about it, I remember several trips to the US to have meetings with oil service companies at the great expense of trying to set up JVs to bid for work in the oil industry. Nothing clicked as they say.
Detail Commercial Solicitors. You Identified your strength, trusted your guts and started something unconventional. As expected, that must have been difficult at the start. What was it like putting a team together, sourcing for clients and convincing them to leave their traditional courtroom law firm for your start-up?
We hired people who were attracted to the business model and it did seem that many lawyers like me were seeking non-court room work. Our interview process was designed to pick people with certain characteristics – individuality and positive attitudes were key. Many potential clients gave us an opportunity to make a pitch because the idea of a non-court room law firm piqued their curiosity. We used such opportunities to sell our value proposition and build relationships. Some signed rapidly but other relationships cooked slowly and took years to convert to clients. In all situations, we took a long term view.
So in layman's terms, what does DCS do?
We help our clients stay focused and proactive to achieve their business objectives.
How many partners does the firm have presently?
Five
What is your biggest deal to date?
Its confidential. I wish I could tell.
As a Detail lawyer in a country where everyone is trying to pull a fast one on you, how do you keep all parties satisfied?
I have learnt over time to be fair, yet firm. It is the best way to manage people's expectations. I almost always end up being friends with people I meet in a deal room because they realize that Ayuli just wants to do what is right at the end of the day.
You became the Chairman of the Nigerian Bar Association (NBA) Section on Business Law (SBL) last year. You also served as a non-executive director of the Central Bank of Nigeria. Could you tell us what that entails?
Central Bank of Nigeria was an independent non-exec director role, so it was simply attending board and committee meetings. The SBL however is very hands-on with strategic goals to achieve, events and council meetings and more. It takes ample amount of time, but I will summarize it the way my little son did when he was much younger. He said: "daddy does not work all he does is attend meetings".
If you could change one thing about the law industry in the country, what would it be?
It is a difficult ask to just say one thing. So many things need to change. The wig and gown should change. The non-court room lawyers need to be recognized and rewarded like the SAN's. We should have SSN (Senior Solicitors of Nigeria). The law school curriculum needs to change to churn out lawyers who are more entrepreneurial, administratively savvy, and emotionally intelligent.
What is an average day for you like nowadays and how is it different from when the firm just started?
DCS started in Lagos in 2005 with three of us – me, one lawyer and one support staff. At that time, I was CEO, head of HR, head of client service, head of accounts. I planned and executed everything. I remember the first few people I employed, I asked to draft their employment letters themselves and we reviewed it together. I just had to be creative to survive. Now DCS is blessed with an admin team of six people and templates for almost everything. Now, I spend more time on client origination, servicing major clients, transactions and strategic input at the management committee made up of partners and two representatives from the admin team. As you know, vacuums are not healthy, so thankfully any lag time I have has now been taken by writing books, speaking engagements, my Gurus & Griots Fellowship at the IE University, board meetings and service to the profession via the Nigerian Bar Association Section on Business Law.
How do you relax?
This is the most important question you have asked me today. My mom was half Lebanese, so lounging is in my DNA. I love to lounge – most times alone as I enjoy my own company, sometimes with a small group of friends who love to laugh about nothing, other times alone in a place where I can people-watch – eating and drinking alone watching people go by. My lounging venues can be in bed in my man cave, a nice hotel lobby, my boat (my favourite actually), or seating anywhere close to nature – particularly water, sunset, greenery. I am a foodie, eating and drinking is an important part of relaxation. I do not compromise that. Sometimes I use an app called Open Table to locate restaurants I have never been to when I travel. Outdoor sports also helps me relax, I swim, kayak, play tennis and take long walks.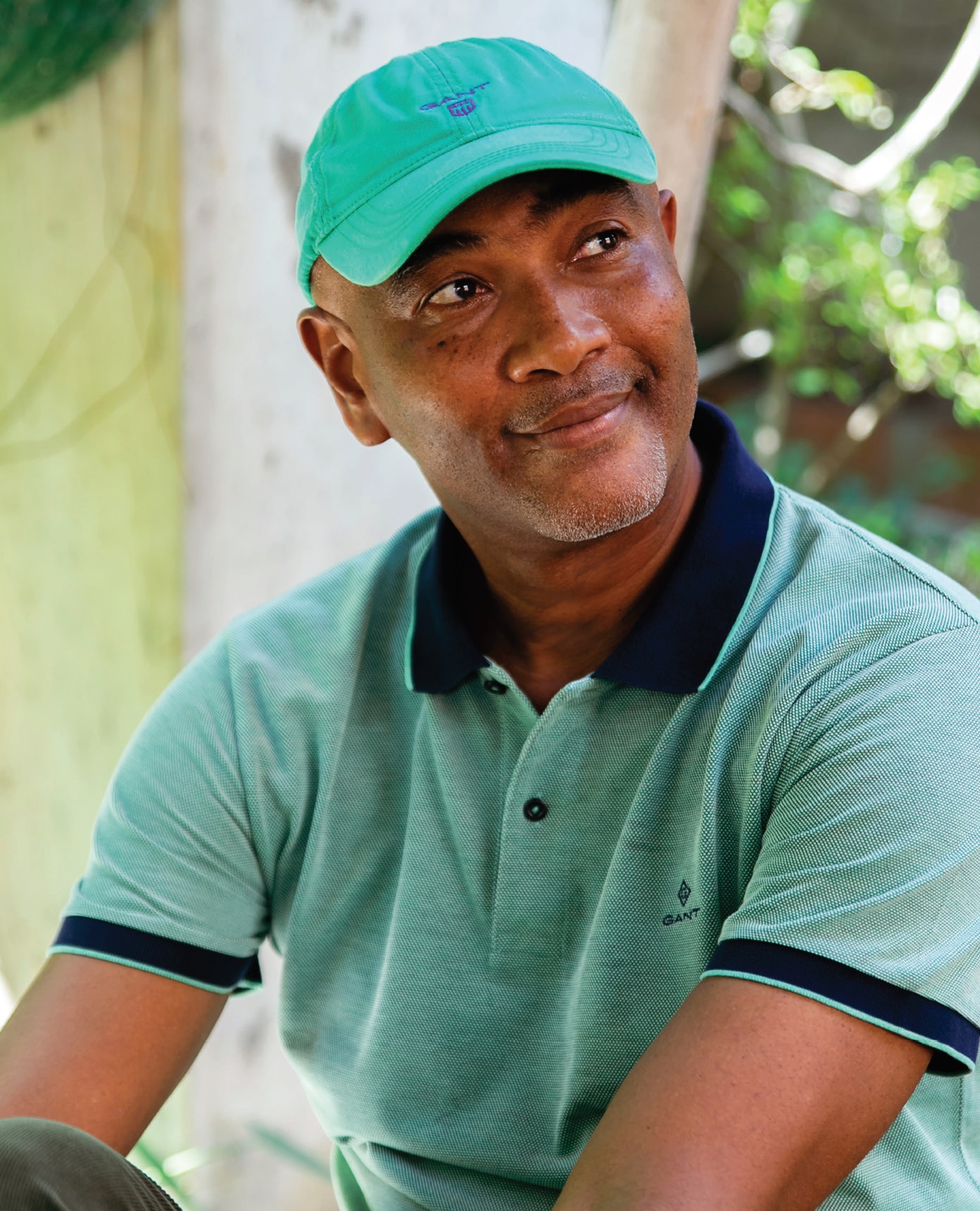 You designed your law firm yourself and it might be the most aesthetically pleasing law building in the entire country. Are you cheating on the law with architecture?
Yes indeed. Maybe I am cheating. I really love designing buildings and spaces. The problem with versatile people like me is that because we know a bit about many things, we want things done in a particular way even when it is supposedly outside our specialty. I have always envisioned all the spaces I have been involved in curating long before the architect holds their pencils, I am very hands-on. In this case, I spent hours sketching in my fowl scratch exactly what I wanted – natural light, easy functional flow, lots of space with minimalist furniture, a mix of pastel-coloured backgrounds and bright toned furniture. I think transactional law and architecture have a lot of creativity in common. Transactional law gets different parties to reach amicable, mutually beneficial decisions for a common objective whilst architecture finds a way to make different components co-exist in a manner that looks aesthetically pleasing, yet functional.
Let's talk about your new book. Congratulations on its rise to number one on New Releases on Amazon. What are your major takeaways from the book and why is it so important that everyone gets it?
The most important thing I like to say is that the book is not a textbook. It is a story book that tells my experiences closing deals over the years, what I have learnt in bite size nuggets. The book is titled ''ListenEveryHow – How Negotiations Work''. An important message in the book is that listening is a very important aspect of negotiations. Our ability to listen (ears, eyes, guts, body language, inflections, symptoms, etc.) to our counterparty is the best inroad into the minds of our counterparties. The most important thing to listen out for is not what people are saying but what they are not saying. Once we can situate their value mindsets and the prisms through which we engage them, we can marshal our pawns skillfully in a tailored manner. For example, if in conversation it slips out that your counterparty is in a hurry, you may choose to play the patient game. Or if you discern that a buyer is emotional about a purchase, then you know that their price point will be higher. Emotional buyers price higher than intrinsic or tangential buyers.
Your book is so refreshing as it breaks down negotiation to everyday people and not just lawyers. We're already looking forward to the next one. Are we expecting more books from you? A series maybe?
Thank you. ListenEveryHow is a first amongst the many other books I hope to birth. I am already working on another book. I love writing.
Released in February, your book has garnered a lot of positive reviews online. However, there's not been an official book launch. Will there be one? When?
The official launch will be later this year. The book was published on Amazon in February 2021 but the paperbacks only arrived Nigeria in May 2021. I will announce the book launch in due course.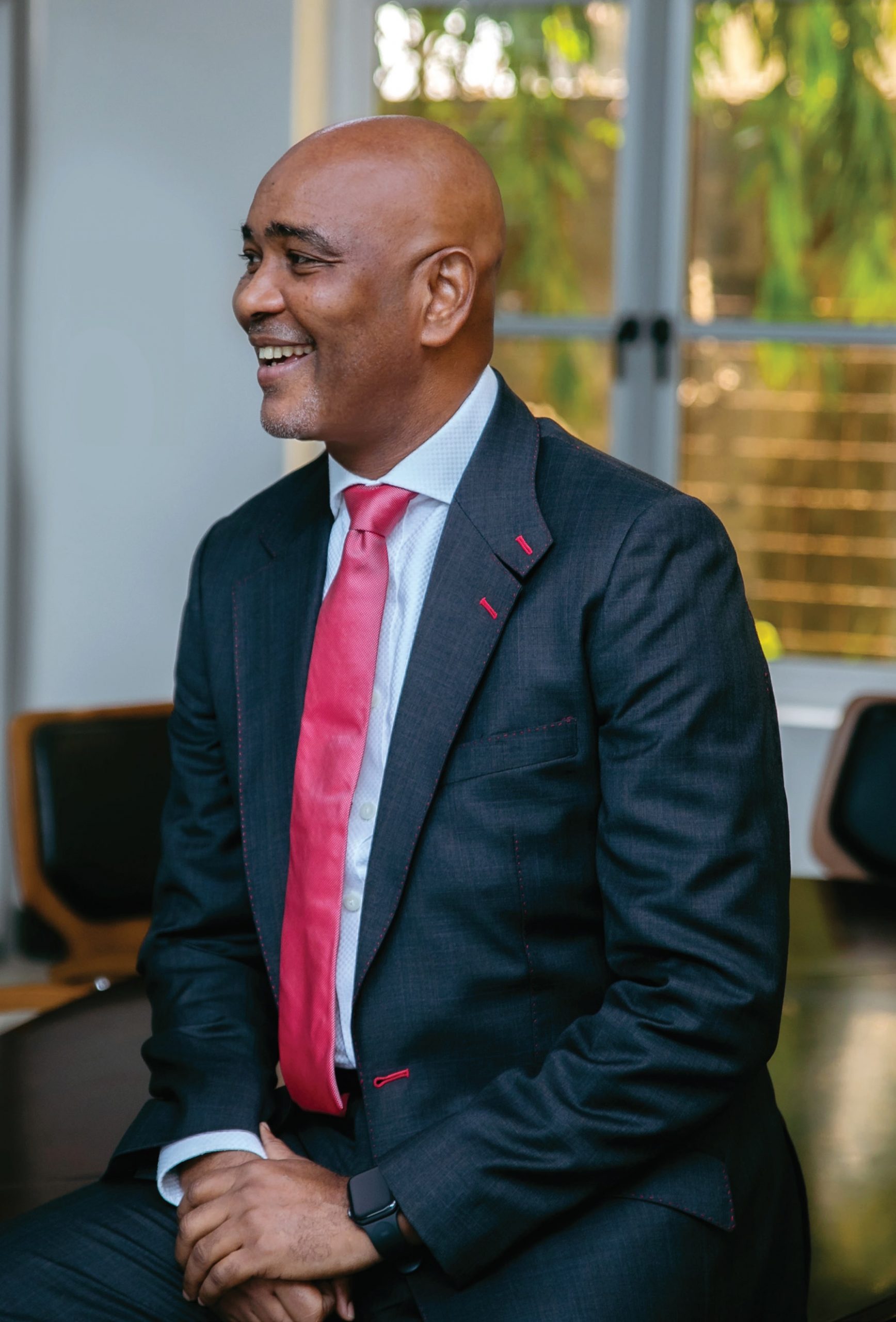 Congratulations also on getting the book on OkadaBooks, a local online bookshop. What's the hardcover distribution like though? Is it available in physical bookstores across the country?
I am working on the most efficient way of distributing the paperback book with a local bookshop and this will be rolled out shortly and announced.
The sketches give life to the book and make it very fun to read; in both a refreshing and informative way. Were you ever worried that it might come off as less "professional" or was that the plan all along?
I actually did not want a professional book. My book is a story book that tells real life stories and what I learnt doing the deals I have done. It is in simple English with easy to grasp concepts. So the illustrations are deliberate to make the book expressive, light and easy to read for anyone at all.
A lot of young people practising law aren't particularly enthusiastic about doing it in Nigeria and they have been quite audible with their complaints. What advice do you have for them?
Law practice in Nigeria has its setbacks. However, for those who understand that it is a marathon it can be very rewarding eventually. The downside with law practice outside your country is, more often than not, there is a ceiling to your level of success and relevance.