8 Ways To Really Enjoy Your Avocado
Avocados are a good source of numerous vitamins and minerals. Including them in a balanced diet can have a lot of advantages; it is a fruit that can be
filled, sliced, or mashed. Any meal is improved by the creamy, buttery mouthfeel.
Below examine a few methods to enjoy avocados that may be good for our health.
Bacon and Eggs Avocado Toast
Breakfast just got better with the buttery feel of the mashed fruit layered over toast, followed by smokey pork and a sinfully delicious runny yolk. An excellent choice for anyone seeking a protein boost.
Savoury Corn Waffles With Tomato Herb Salad
If you detest overly sweet breakfasts, these waffles with their toppings of tomatoes, avocado, fresh herbs, and a ranch-like sauce are the ones for you.
Pistachio Avocado Ice Cream
Made from fresh lime juice, sweetened condensed milk, and avocados—obviously, raw pistachios and milk, it's a treat for the whole family.
Chicken Avocado Pizza
Imagine a pizza littered generously with avocado slices and deliciously seasoned chicken. Yum!
Fajita Chicken Salad
Chicken, avocado, baby tomatoes, and lettuce are some of what goes into making this delicious savoury salad.
Avocado Margaritas
This tasty cocktail is not only delicious but has good fats and nearly 20 vitamins and minerals.
Vegan Avocado Smoothie
This smoothie, which Kim Kardashian suggests you try, contains all the nutrients you need to maintain your health and get all the energy you require on a base of banana, spinach, and avocado.
Avocado Grilled Cheese Sandwich
The buttery deliciousness of avocados and cheese clapped in a sandwich indeed guarantees a yummy breakfast.
Benefits of Avocado
They Are High in Fibre
Research shows that avocados have about 7 grams of fibre per 100 grams of
avocado, making them very high in fibre. It is well known that foods high in fibre tend to keep you satiated longer than other meals, so it's perfect for weight watchers.
Rich in Folate
Folate, a member of the vitamin B family, is excellent for proper brain function and is fantastic for aiding healthy pregnancies. It is advised that women of childbearing age take about 500 micrograms daily while pregnant
women take about 600 micrograms daily as it helps prevent birth defects in the baby's spine and brain.
Packed With Potassium
Avocados have even higher potassium than a banana. Sometimes your blood pressure increases due to high levels of sodium in the system, and potassium allows us to eliminate sodium from our body. And what happens when you get rid of sodium? Yes, your blood level drops.
Monosaturated Fats
Monosaturated fats help to reduce the level of bad fat in the body while keeping the good fat. When you have too much bad cholesterol, it could block some arteries, which can cause clots. We'll take monosaturated fats any day.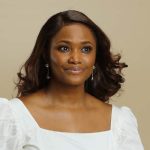 A lawyer by training, Onah packs over a decade of experience in both editorial and managerial capacities.
Nwachukwu began her career at THISDAY Style before her appointment as Editor of HELLO! NIGERIA, the sole African franchise of the international magazine, HELLO!
Thereafter, she served as Group Editor-in-Chief at TrueTales Publications, publishers of Complete Fashion, HINTS, HELLO! NIGERIA and Beauty Box.
Onah has interviewed among others, Forbes' richest black woman in the world, Folorunso Alakija, seven-time grand slam tennis champion, Roger Federer, singer Miley Cyrus, Ex Governor of Akwa Ibom State, Godswill Akpabio while coordinating interviews with Nigerian football legend, Jayjay Okocha, and many more.
In the past, she organised a few publicity projects for the Italian Consulate, Lagos, Nigeria under one time Consul General, Stefano De Leo. Some other brands under her portfolio during her time as a Publicity Consultant include international brands in Nigeria such as Grey Goose, Martini, Escudo Rojo, Chivas, Martell Absolut Elix, and Absolut Vodka.
Onah currently works as the Editor of TheWill DOWNTOWN.