Celebrating Independence Heroes
On this day, October 1, 1960, Nigeria, a West African nation known as the "Giant of Africa," obtained its freedom. There was celebration in the streets and optimism for the future. Nigerian nationalists had to work together, stay courageous, and remain steadfast to free the country from the yoke of its British colonial overlords. The strong-willed efforts of some of these nationalists, namely Herbert Macaulay, Dr Nnamdi Azikiwe, Chief Obafemi Awolowo, Chief Anthony Enahoro, Sir Abubakar Tafawa Balewa, Chief Margret Ekpo, Chief Funmilayo Ransom-Kuti, and Sir Ahmadu Bello are the focus of this article.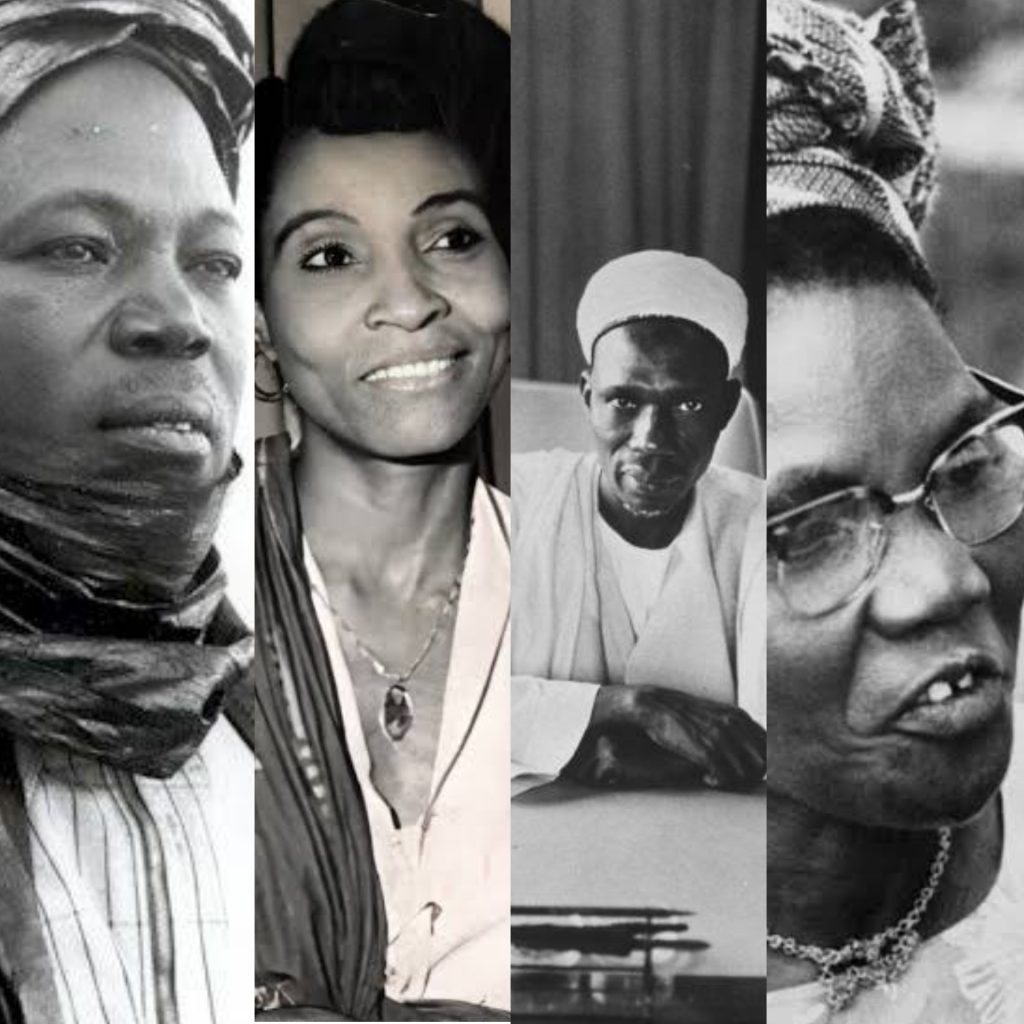 HERBERT MACAULAY
Herbert Macaulay, an early advocate of African independence, was born in Lagos, Nigeria, on November 14, 1864.
He founded the Nigerian National Democratic Party in 1923, which became the country's first political organization.
But in 1934, newly organised student groups like the Nigerian Youth Movement overcame the NNDP to take over as the dominating force. To create the National Council of Nigeria and the Cameroons, NCNC, Macaulay's NNDP teamed up with the Nigerian Youth Movement.
The NCNC, which Macaulay led, was a nationalist group that worked to promote an independent Nigeria; it wasn't a political party. When Nigeria gained independence in 1960, Herbert Macaulay was not alive to witness it. On May 7, 1946, he died in Lagos, Nigeria, at 81.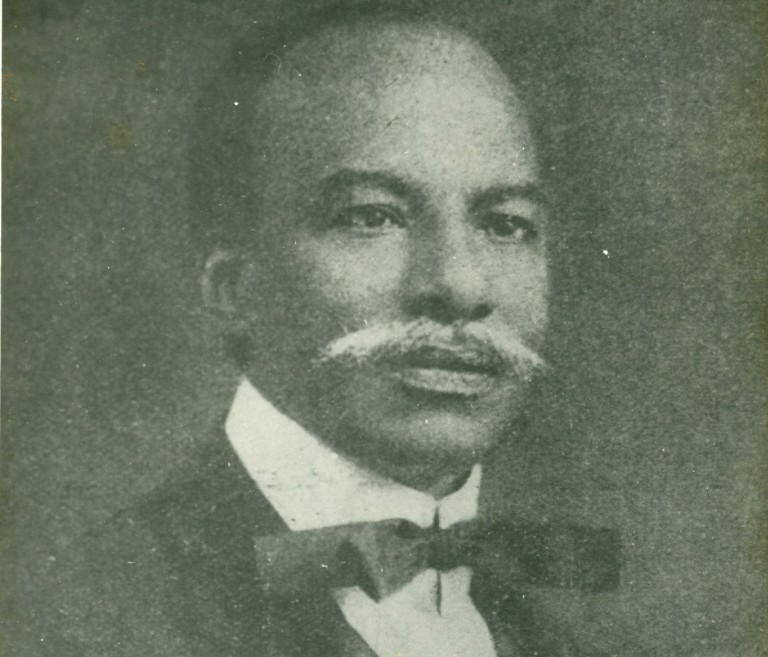 (1) DR NNAMDI BENJAMIN AZIKIWE
Dr. Nnamdi Benjamin Azikiwe, also known as Zik, has a special position in Nigerian history as the leader of the nation's struggle for independence. Born on November 16 1904, Dr. Nnamdi Azikiwe, the first and only indigenous Governor General of Nigeria (1960–1963) and the first President of the Federal Republic of Nigeria (1963–1966), died on May 11 1996. He was buried on what would have been his 92nd birthday, November 16 1996. He was widely considered Nigeria's greatest orator; he excelled in athletics, journalism, politics, and authorship and was a persuasive force in establishing Nigerian independence in 1960. He was endowed with an uncommon, if not mythological, mix of admirable traits.
Dr. Azikiwe, a fervent nationalist and pan-Africanist, spent three years in Ghana's Gold Coast before returning to Nigeria in 1937. While there, he started his career as a writer by creating and publishing the influential weekly African Morning Post. This provided a platform for nationalist movements in the countries of Anglophone West Africa. His groundbreaking writings on colonialism, African independence, and education can be found in Liberia In World Politics (1932) and Renascent Africa (1937). In 1937, he established several journals upon his return to Nigeria to bring about political freedom and sociocultural and economic change in Nigeria. His extremely diverse academic background served him a good foundation for his long-lasting employment in journalism and politics.
He edited the most significant of his newspapers, the West African Pilot, from 1937 to 1947. His other newspapers included the Eastern Nigerian Guardian, which was published in Port Harcourt; the Daily Comet and Nigerian Spokesman, which were both published in Onitsha, where he was born; the Southern Nigerian Defender, which was published in Warri and Ibadan; The Sentinel, which was published in Enugu; and the Nigerian Monitor, which was published in Uyo. His entry into the field in 1937 had a significant impact on the Nigerian media, which transformed as a result of the press's newfound daring and overt commitment to assisting in the loosening of the shackles of oppression and the noose of the repressive colonial system. Zik's style of journalism was distinctive because he practised what he taught. His political engagement in the nationalist struggles was the ideal match for his practically vituperative writings.
The motto of his West African Pilot, "Show the light, and the people will follow the way," perfectly encapsulated his philosophy.
Instead of resorting to violent confrontation, Dr. Azikiwe believed discussion was the greatest method for resolving conflicts. In a nation with a vast ethnic and cultural diversity and more than 400 languages, he could speak Igbo, Hausa, and Yoruba, the three main languages of Nigeria. The National Council of Nigeria and Cameroons (NCNC), the first successful political organization in Nigeria, was created by him in 1944 alongside an eminent nationalist named Herbert Macaulay, who served as party president and led the struggle for independence. After Herbert Macaulay, who was widely regarded as "the father of Nigerian nationalism," passed away in 1946, Azikiwe, the party's Secretary-General, was elected as president. He was notable for becoming Nigeria's first president from 1963 to 1966.
Since 2001, his picture has been on Nigeria's 500 Naira banknote.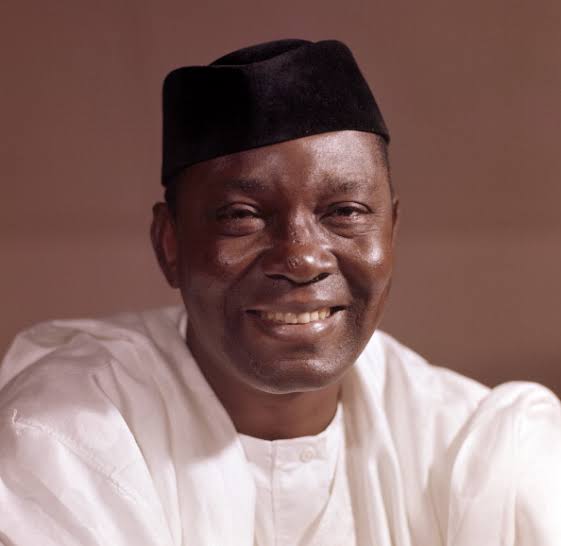 (2) CHIEF OBAFEMI JEREMIAH OYENIYI AWOLOWO
The Nigerian statesman Chief Jeremiah Obafemi Oyeniyi Awolowo, also known as Obafemi Awolowo or Awo, was a steadfast and well-known supporter of independence, nationalism, and federalism. He was born on March 6, 1909, in Ikenne, a colony and protectorate of Southern Nigeria, and passed away on May 9, 1987 in Ikenne. He was renowned for his liberal perspectives on social welfare.
Awolowo was born in Ikenne, which at the time was a part of Southern Nigeria's British Colony and Protectorate. He actively participated in the Lagos Youth Movement in the 1930s, which later evolved into the Nigerian Youth Movement, and eventually attained the position of Western Province secretary. He began to bemoan the ethnic divisions within the nationalist movement at that time and the escalating political disparities between some of Nigeria's ethnic groups and areas.
In addition to being the first Leader of Government Business, Minister of Local Government and Finance, and Premier of the Western Region under Nigeria's parliamentary system, Awolowo formed the Yoruba nationalist organization Egbe Omo Oduduwa (Egbe Omo Oduduwa). He held these positions from 1952 until 1959.
While a devoted Ifá worshiper, he was also a vocal opponent of the British colonial rulers.
In his capacity as the founder and leader of the political party Action Group, Awolowo successfully advocated for a federal constitution. This was to ensure the Lyttleton Constitution of 1954, which was based on the concept he suggested while serving as the delegate for the Western Region, could create a federal constitution.
In his first book, Path to Nigerian Freedom, Nigeria's foremost federalist argued for the nation's self-government while also criticizing the control of the British colonial overlords.
Since 1999, he has been shown on the 100 Naira banknote.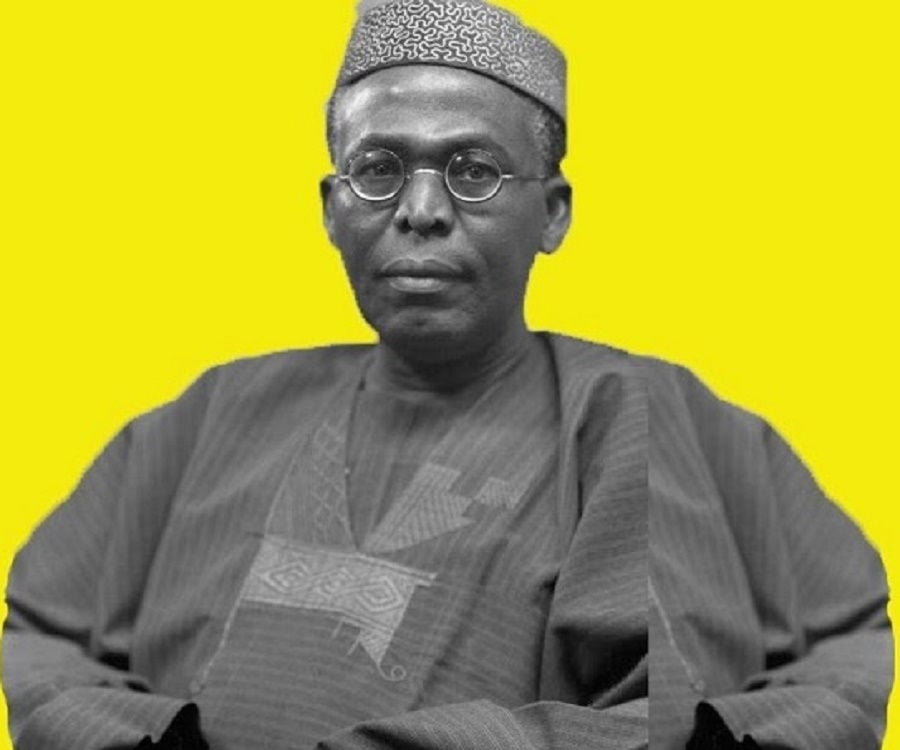 (3) CHIEF ANTHONY EROMOSELE ENAHORO
One of the most prominent anti-colonial and pro-democracy activists in Nigeria was Chief Anthony Eromosele Enahoro. On July 22 1923, he was born, and on December 15 2010, he passed away.
In the press, politics, the civil service, and the pro-democracy movement, Enahoro had a long and illustrious career.
In 1944, at 21, Enahoro was appointed editor of Nnamdi Azikiwe's newspaper, the Southern Nigerian Defender in Ibadan, making him Nigeria's youngest editor in history. Later, from 1945 to 1949, he served as editor of Zik's Comet in Kano. From 1950 to 1953, he served as editor-in-chief of Morning Star.
Enahoro was the first to introduce the motion for Nigeria's independence, which was ultimately approved in 1960 after several political setbacks and parliamentary defeats. Enahoro is revered as the "Father of Nigeria State" by academics and many Nigerians.
His original move for Nigeria's independence was defeated in the legislature, and as a result, the northern members of the legislature staged a walkout.
Eventually, in August 1958, Remi Fani-Kayode reintroduced Enahoro's motion, and the parliament once more passed the motion, but the British did not agree to its date. In his motion, Fani-Kayode demanded that Nigeria be granted independence on April 2, 1960. In 1959, Sir Abubakar Tafawa Balewa submitted a new resolution to the parliament in support of Enahoro's original one, which was approved. The colonial governor announced that the British government had decided to give independence in 1960 as a result of the ongoing pressure. On October 1, 1960, Nigeria gained independence.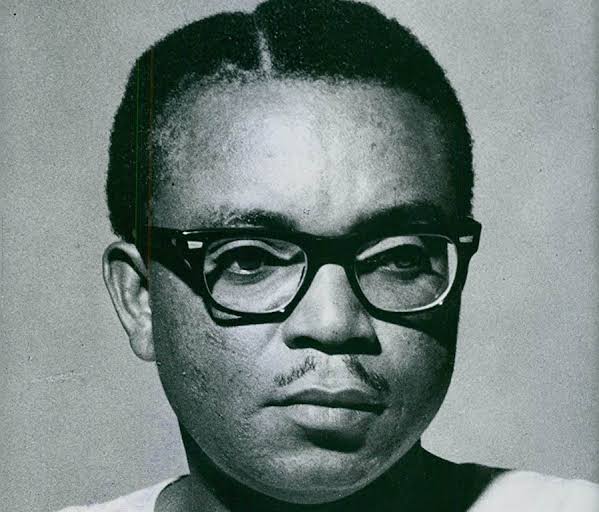 (4) SIR ABUBAKAR TAFAWA BALEWA
The first and only prime minister of Nigeria following its independence was Sir Abubakar Tafawa Balewa (born 1912 in Bauchi, Northern Nigeria; died January 1966, near Ifo, Nigeria). He supported keeping close links to the British as a conservative Anglophile. Nigeria was a constitutional monarchy throughout his early years as prime minister, with Elizabeth II serving as the monarch, until 1963, when Nigeria became a republic. He supported both Nigerian reform and unification while defending Northern special interests.
As a teacher by profession, Balewa was among the first residents of Northern Nigeria to be transferred to the London University Institute of Education (1945). After his return in 1946, he was chosen to serve in the Northern Region's House of Assembly and was one of its five deputies to the Central Legislative Council in Lagos in 1947. In 1951, he was reelected to the parliament despite the opposition of certain traditionalist emirs from the region's predominantly Muslim north.
Balewa worked for the federal government from 1952 until his death. In the mid-1950s, he served as minister of transportation and works before becoming Nigeria's first prime minister in 1957 while serving as the NPC's leader in the House of Representatives. In a coalition administration made up of the NPC and Nnamdi Azikiwe's National Council of Nigeria and the Cameroons following the pre-independence elections in 1959, he once more rose to the position of prime minister. He retained it after Nigeria gained actual independence in 1960. The federal system of the government, which reserved more power for the regions, limited his ability to act as prime minister of Nigeria. A partial boycott of the election in 1964, army unrest, and violent outbursts in the Western Region were some of the signs of the mounting tensions of 1964–1966 that Balewa was unable to control. In 1966, he was murdered in the first of two army coups in Nigeria.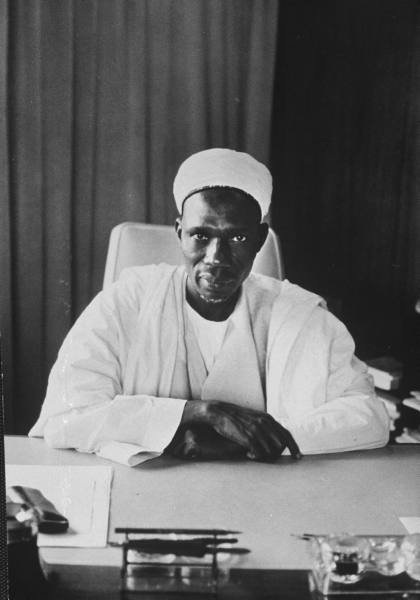 (5) CHIEF MARGRET EKPO
On July 27, 1914, Chief Margaret Ekpo was born in Creek Town, Cross Rivers State. She was a pioneering female politician in Nigeria's First Republic and a prominent member of a class of traditional Nigerian women activists, many of whom rallied women beyond notions of ethnic solidarity. She was a Nigerian women's rights activist and social mobilizer. In the era of a hierarchical and male-dominated struggle toward independence, she played significant roles as a grassroots nationalist politician in the city of Aba in Eastern Nigeria.
The stirring statements she heard from activists and politicians, such as Mazi Mbonu Ojike, Nnamdi Azikiwe, and Herbert Macaulay, at rallies and gatherings in Aba inspired her determination to win political power for herself and other Women. Nigerians were urged and inspired by these politicians to fight for their country's independence and freedom from colonial domination. She began going to gatherings where the harsh methods used by colonial authorities in Aba were debated.
She started the Market Women Association in her forties, a group that fought colonial tyranny, promoted female solidarity, and protected women's issues and economic rights. They advocated for women's rights to participate in politics, particularly those of market women and female business owners.
She passed away at the University of Calabar Teaching Hospital in Cross Rivers State on September 21, 2006, at 92.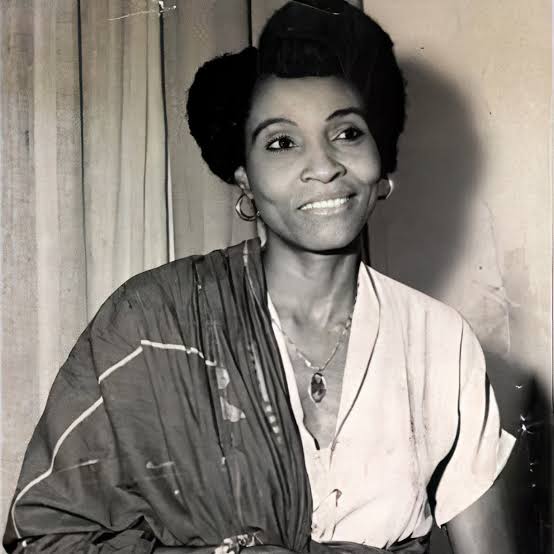 (6) CHIEF FUNMILAYO RANSOME-KUTI
Madam Funmilayo Ransome-Kuti, Fela Anikulapo's mother, was born in 1900. She was a member of the first delegation that flew to England to plead for Nigeria's independence. She was the first female owner of an automobile in West Africa. She was a great educator to many great Nigerians. Ransome-Kuti founded the Abeokuta Women's Union in the 1940s, and she actively promoted women's rights by calling for increased female representation in local government and an end to discriminatory levies on market women. She was dubbed the "Lioness of Lisabi" by the media. She led marches and demonstrations that involved up to 10,000 women, which resulted in the ruling Alake stepping down for a while in 1949. Ransome-Kuti joined delegations abroad and conferences to examine potential national constitutions as her political standing increased. She also participated in the Nigerian independence struggle.
She spearheaded the formation of the Nigerian Women's Union and the Federation of Nigerian Women's Societies. She advocated for Nigerian women's voting rights and became prominent in the international peace and women's rights movements.
She was hurt during a military raid on family property, and she passed away at the age of 77.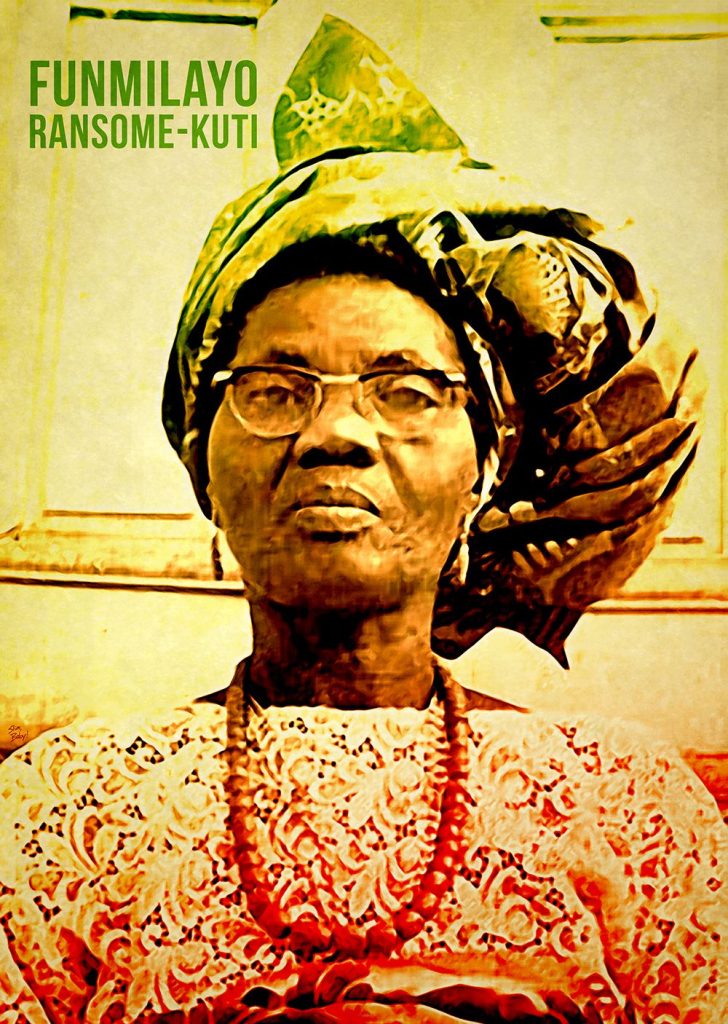 (7) SIR AHMADU IBRAHIM BELLO
The Sardauna of Sokoto, Sir Ahmadu Ibrahim Bello, is still regarded as one of Nigeria's leading patriots.
In 1954, he was elected as Northern Nigeria's first Premier and served as the NPP's founding president.
He teamed with Azikiwe to create Nigeria's first indigenous federal government, which led to the birth of the nation's independence from the British Empire. His portrait adorns the 200 naira banknote.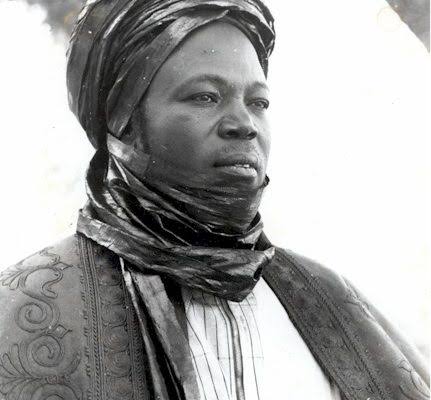 Dorcas Akintoye is a dedicated writer with more than 2 years prolific experience in writing articles ranging from food, entertainment, fashion and beauty. She has a National Diploma in Mass Communication from Kwara State Polytechnic, Ilorin. She loves writing, listening to music and playing scrabble. She is a highly-skilled, enthusiastic, selfmotivated professional writer.