Obi Asika: This Sound Connoisseur Was Born For Music
It would be a stretch to believe that the now raging flame of Nigerian music didn't start with a spark. Prior to the arrival of our colonial masters centuries ago, our forefathers used music for ritualistic and celebratory purposes, such as the passing of royalty or the arrival of terrestrial forces. This is reinforced further by ancient carvings from the 16th and 17th centuries depicting musicians and their instruments. Nigeria, a country with over 200 ethnic groups made the evolution and importation of music almost as effortless as blinking. Aided and abetted by colonisation and a variety of other elements, we began to explore and experiment with different tunes and sounds thus becoming internationally renowned in genres like Apala, Fuji, Juju, Afrobeat and the now hottest commodity, Afrobeats. But, to fully understand the evolution of Nigeria's vibrant sound, the culture behind it, and the ripple effect of its progression, DOWNTOWN's Tilewa Kazeem spoke with music entrepreneur, record label executive, Nigerian Idol Judge, and music connoisseur Obi Asika.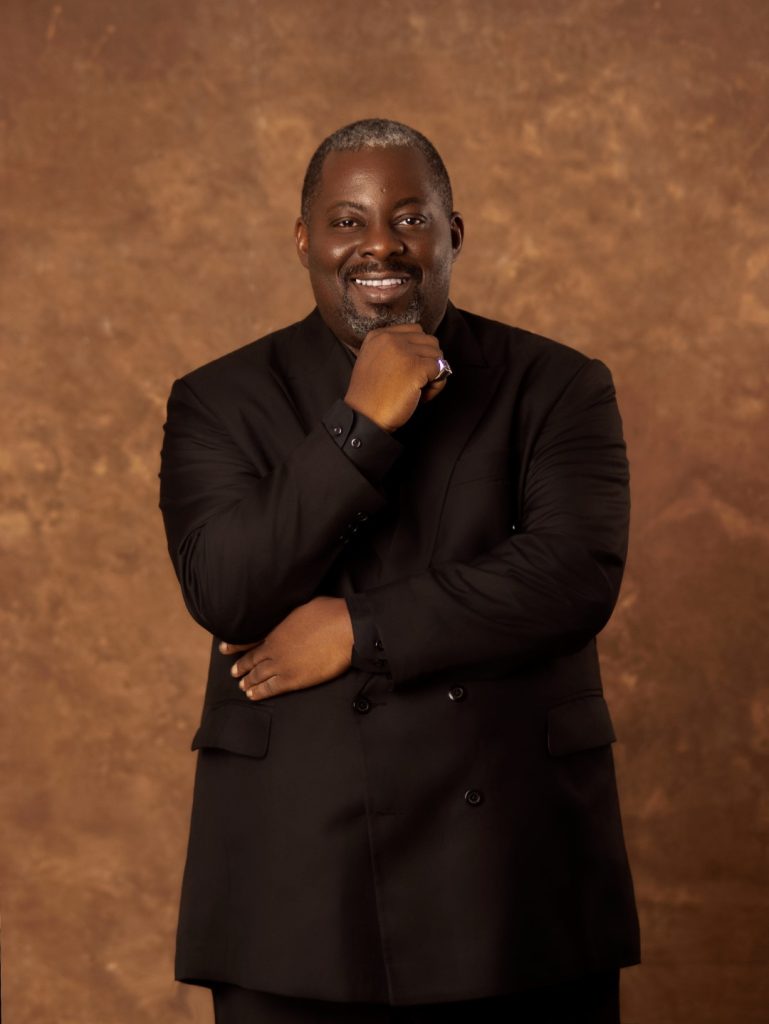 For some outside the entertainment industry, a man like Obi Asika may appear to be a random, medium-build, 50-something-year-old who appears on TV to tell people, "I'm sorry, but you're not making it to the next round." For some, he's a never-ending source of information, a man with his fingers in so many pies that he might need more fingers. And, while he is all of those things and probably more, his influence on the entertainment ecosystem cannot be overstated. Junior and Pretty, Darey Art Alade, "the only MC with an MSC," Naeto C, and several other top artists were signed to his record label, Storm 360, back in the day. When asked how it all started for him, he replied "I think for me, in a way, I am born into it. I was in a situation where my parents were people who were academics and intellectuals and then found themselves in public office.
My father was trying to rebuild the east of Nigeria after the civil war and one of the things he was using to rebuild the psychology of the people was music. I didn't really know this, of course, I was just a kid but there was music all around me at the time. Especially the Congohighlife music from my mother's side; starting with Peacocks and Oriental Brothers, all that sort of stuff. My earliest memories of music had to do with that and as I got older, while I'm in a school in England, like everybody else, I started listening to what everybody was listening to, which was alternative white-boy music, pop-rock basically. And then when I was about nine, ten years old, one of my dad's friends on a holiday in Nigeria basically harassed me. He asked me why I was not listening to Fela Kuti and I didn't have any answers for him.[He chuckles lightly] He made me listen to Fela's Gentleman the entire summer and I became a disciple at ten I think—— just in terms of his music. Around the same time, I discovered electro-funk which became hip-hop, which became rap. By fifteen, I'm beginning to promote parties to my age group in London. And at eighteen, nineteen I brought people like
Russell Simons, Leonard Cohen and Public Enemy. 1989, when I was twenty or twentyone while I was still in university, I promoted club nights and deejaying and I was always working with the artists. I started working with artists at fifteen or sixteen. I didn't grow up in Lagos at all really. I first came to Lagos during my gap year, which was during my A-levels. When I finished my university and came back to go to law school, I then started a club called Enter The Dragon and that was the first arrival of Storm in 1991. We did Enter The Dragon on Western House Broad Street, and we were making more money in a three month run than guys were making in twelve months at the bank. I've been doing clubs and shows and things since I was about sixteen anyway so by this time I was twenty-one or twenty-two in Lagos. But in doing that, you're influencing people. Olise was part of Storm at the time, he's part of the foundation, Nnamdi Nneli, Desola Fowora and what happened is, coming out of the club, we started trying to pitch shows. The first private tv show was called Clapperboard and was formed in 1992.
I co-created a couple of shows including Clapperboad Weekend Rap, Soul With Sprite and some others. We had these shows on TV in 1992 and they were syndicated nationally. I produced all of them, co-created them and it was an incredible thing. I was just coming out of law school at the time and I was still doing a 9-5 job; I think I was working for a finance company at the time but I was still doing this stuff. In doing that show, these kids came in that were rapping like Americans but they came from Ajegunle and I sent them away and told them 'think about rapping in pidgin or whatever, you sound fake this way.' They came back and they were Junior and Pretty and they became the first sort of indigenous rap crew singing in pidgin. And we put them out as our first-ever release distributed by Sony Music in 1992. But two years later, I couldn't sustain it. There wasn't any money being made and the pirates owned the whole thing so we let them out of their contract and they went on to Premier Records. By this time, I was twenty-five, twenty-six and Began to set up my own little company upstream; logistics, procurement and all of that, so for the next five years I was refocused on that but I still was doing club nights for Storm. Stuff like that kept the brand alive and then Olisa got on radio in '96 with Cool FM. So I was connected with Olisa and Jimmy Jatt and they were feeding me music. Then Darey the early 2000's was in Unilag is at Cool FM and that sort of brings me back to the music again.
Things just keep bringing me back to the music, that's the journey of my life. So Jimmy is bringing all the stuff from Plantashun Boiz and these guys and I'm hearing Trybesmen and I'm like, the situation is changing, guys are becoming more natural and it's becoming whatever. So before Darey went to Project Fame, we had already recorded six songs with him and I had already had the plan. Once he came out, we were going to push him and we did. We did an incredible launch in 2005 in the Eko Hotel. Darey did the whole show; two and a half-hour live performance and that gave Darey that incredible thing just before we launched Big Brother Nigeria in 2006. I used Big Brother Nigeria as a sort of a bedding platform for the Nigerian music industry. That was how the journey started for the second time because, by 2006, I entered the Channel O awards and I've been in it from then till now. I tell you, sitting here today, that I'm happy because everybody that we enabled, is doing well. And also the funniest thing is there are people you get wrong because we see a lot of talent so there's a lot of people that come and I'm like 'oh my and I missed that one.' I remember Yemi Alade as a sixteen-year-old, I remember Bracket. Jidenna told me in Ghana, a couple of years ago that apparently, I rejected his demo and I couldn't remember. But you know, these things happen in the industry. The thing is you just hope you give people positive information to guide them. So basically, I started from birth, I was born into this."
Louis Armstrong, one of the most influential figures in music described it as "Life itself" and you can't help but agree with him. Music is the most universally accepted language. Whether it is sung in Cantonese or Vietnamese, whoever listens can feel the emotion of the artist and also, the culture and community in the sound. You hop into an elevator going to a top floor restaurant and you're serenaded by Frank Sinatra, you settle at your table and the ambience of the restaurant is buoyed by jazz subtly playing in the background. The same happens at art exhibitions, fashion shows and even at your barbershop or hair salon. Music is an integral part of the culture and our culture and everything else sort of takes the passenger seat to it and our cover agreed by adding "But yeah, what I say to people is this; if you look at everything happening in Nigeria that is positive, you'd see that the music is dragging it. Everything you see in the fintech space, everything in technology, arts and culture, dance, in cuisine. All these things are being activated and driven by music because music is in our DNA. Music is what determines our pulse and I've always known this. And what I felt was, for some unfortunate reason, we're treating the music as if it's not important but actually, music has been our guide. It has been our protector and if you think about it from our period of slavery, it is what we used for resistance and communication. The personality and the culture of the African is very much defined in his music and you see that imprint all over the world.
I feel like yes, just to answer your question, a hundred thousand percent that without what we've been able to do with the music because the music animates everything; it animates the dance, the fashion. These are the things that are the touchpoints of the culture. So if you want to call it Afrobeats culture that's what we are invading the world with our self-power. We don't need any. We don't need any guns or taxes, we can even afford them. But you can't stop the personality, you can't stop the energy, you can't stop the vibration, you can't stop the colours. These things are what bring flavour and that is what the African is bringing and that's what the Nigerian brings and that's what we should really be focusing on as a nation to build."
The growth of afrobeats this past decade has been astronomical and it has borne fruitful opportunities and commerce for Nigeria. However, its recent flourish and recognition can not be exalted without giving Afrobeat its roses. Present in the–if I may–baton exchange between genres, Asika helps us understand their origin "The truth of the matter is very simple. Both forms of music are fusion music. All our music is fusion, our music never comes from one single place. Fela Kuti is the progenitor of afrobeat. There are other contributors; Orlando Julius, Chris Ajilo, and Tony Allen. Tony Allen is the drummer who collaborated with Fela Kuti and is famous for creating the double beat that you hear in Fela Kuti's afrobeat records. Chris Ajilo released a record that many called afrobeat, ten years before Fela released his record in 1971. And Orlando Julius released several records before that as well. In my view what it is is a combination of sounds that we're coming into Nigeria from Cuba and the Caribbean already in the '50s. Don't forget that Fela is a trained musician. He read and composed music and can play all kinds of scales and he is coming out of Trinity College in Dublin. So Fela in the '60s is playing highlife and is trying to become a star playing nightlife like everybody else because it's a predominant genre. Fela went to America in 1969 and he went through a progressive change as he became involved and educated about the black civil rights movement in America, the blacks struggle, the struggle for emancipation. And he's hearing what James Brown is singing about "Say it loud, I'm black and I'm proud."
That consciousness of reading those books and feeling those feelings affects Fela as well as the horn section for James Brown, the big band from jazz and he takes his elements and he adds it to his original ideas and reinvents this thing called afrobeat. With the striding beats, the double bass and the lyrics which are now conscious; talking about his people, their struggles and he never looks back. That's the birth of afrobeat as world music. Fela Kuti is the god of it. He's the king of it."
Afrobeats, with the s, is a name that came with journalists in the UK I think while searching for a way to define what we were building out of Africa from maybe 1996 to 2000. What happened was our music, afrobeats is a fusion just like afrobeat but what happened was by the time afrobeats came, Nigeria and the whole world had been consumed by hip-hop culture. We'd gone through reggae, disco, funk. But hip-hop and its culture consumed this world and we, just like everyone else, got affected by it. And when hip-hop culture first comes into a country normally people are mimicking and trying to sound like the original source which was America. That happened here for a while but when it domestics, it evolves and becomes its own thing. So hip-hop domesticating afrobeats is the natural progression of hip-hop and that's the best way I can explain it to you. Because what is happening with afrobeats is elements of juju, nightlife, afrobeat itself, indigenous African sounds, elements of hip-hop dancehall, reggae. That's why I say it's a fusion. Our music, black music, is fusion. It is because we are constantly travelling, constantly mixing and the influences come from everywhere. So there are Cuban influences in the original afrobeat as much as there are juju influences. There are nightlife influences as much as there are jazz influences. So those are the primary influences of Fela Kuti.
In afrobeats you got the hip-hop attitude and personality which is part of the DNA right. That's why all the videos look like hip-hop videos. But then, in afrobeats videos there's more dancing. The fashion is African, props and toys may be global, but the fashion and the personality are African. And then you add in the elements of the street culture; the hip-hop culture but there are elements of dancehall meeting juju, afrobeats meeting nightlife so it's a pot. Things like Alté and Lamba are just streams and really they're afro-pop. So music is the bed for the culture so I call it Afrobeats culture. Music is the bed of the culture and as it comes all the other elements of culture keep growing. One of the things that bring good news to Black people worldwide is afrobeats. Anytime, anywhere in the world and you hear this music people feel good about themselves, they feel represented, they feel connected. That is the greatest crowning achievement of afrobeats because previously, we were invisible but now, you can't go anywhere and not reach us and that has happened in these last 10 years. We've lived it but some people take it for granted because they have forgotten that there was a time when you were invisible."
We asked the record label executive, who has spent more than 25 years discovering and handing out record deals to musical talents, to share his thoughts on some of the colossal record deals attracted to some of the country's afrobeats champions, and he had this to say "What I feel is this; the record deals they've been receiving aren't actually colossal. I think what has happened is social media has broken the barriers of access. What happened in the past was we couldn't get into the mainstream because of a lack of access to radio and distribution in the western world. But with social media, our biggest talents have bigger profiles and following than many of their contemporaries in Europe. I wouldn't say we've arrived yet, I'd say we're on the upward curve but we've gone further than we've ever gone before. So I don't want anyone getting complacent that we've arrived. When we've arrived is when we have 50 global artists that can tour 100 dates a year worldwide. Right now we have just two or three who are getting to that stage. This generation has taken it further than any before them and that has to be celebrated."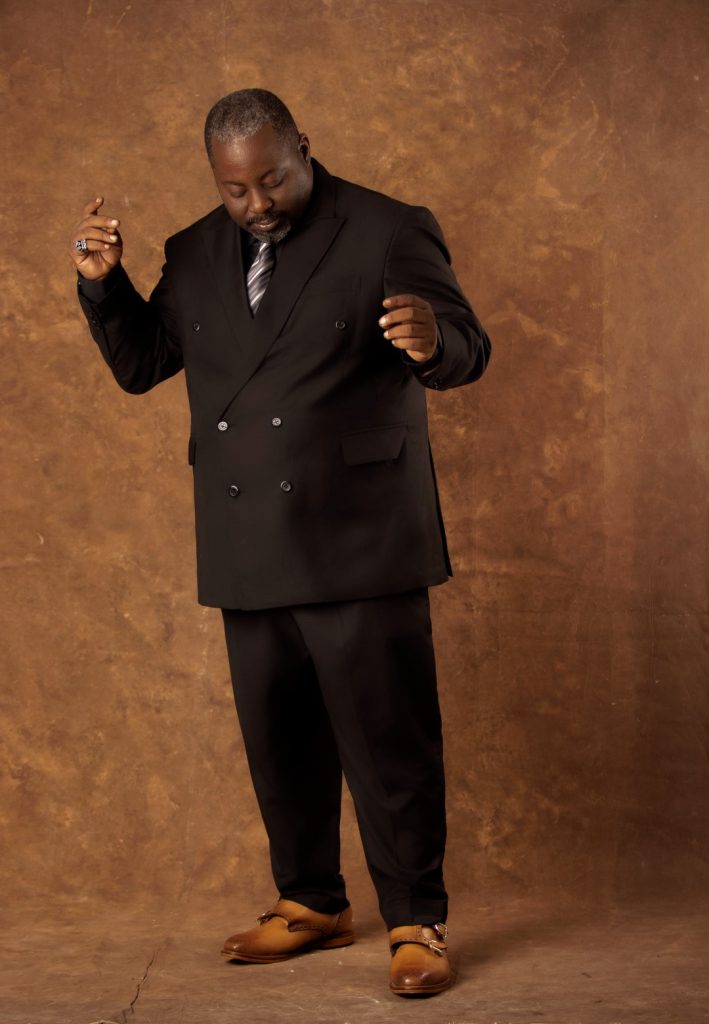 From what we know about being celebrated, it serves as a sort of like a pat on the back to keep going, something the younger generation would need a lot of to try to reach the heights of the likes of the country's afrobeats champions. And emerging as the winner of the Nigerian Idol; a music reality show dedicated to giving a new generation of unrefined talents a good place to start. It also happens to be a show that Obi Asika is a huge part of and a judge on. He shares with us what he's looking for in the contestants this season. "You have to emotionally connect with the audience and this is about how you emote and translate the song. So that emotional connection to emote and translate the song is what would determine how the audience feels it. First of all, they can be singing randomly like they are singing to nobody. They have to connect emotionally and that's how they interpret the song. The second thing is having the confidence on stage, the presence to project so that anybody who's watching, responds to that emotional connection and projection. Also, have the swag aspect covered so you're looking like a superstar once you step on the stage. I look for star quality, personality, you got to be good looking because music is also about attraction; you are going to have to attract people. And these are the things I look for."
With each live show, this year's season of Nigerian Idol gets hotter. Haven evicted two Idol hopefuls already, this judge predicts a few contestants he believes have what it takes to put on a show and, hopefully, win it all. "You're putting me under pressure [laughs]. Jordan is one to watch out for; the kid is from Kaduna, he's 22 years of age, 6'7, he can play basketball and he's been blessed with this voice and he looks the part already. He has the voice and can sing anything. It is going to be interesting to see how he progresses. You've got a 17-year-old girl, Itohan. She's this little girl who's got a voice bigger than the entire studio we're in. I'd explain further but it's a massive voice and from what we are seeing, she can also sing anything. You've got Faith; pretty and she can do a lot with her voice. There's Progress, who's an incredible singer. And then you have Zadock. That's five. He has a great voice. He can connect with the audience to bring that whole personality home. Any one of those five could win this thing. With these people, it depends on who shows up on each day. That's what is going to determine who's going to survive in reality."
Winning a reality TV show is only half the battle; coming out, owning the music industry and remaining relevant is an entirely different ball game. He responded when asked about the transition and staying a long time in what is a difficult business. "The thing is that the transition from a reality show to the industry is a transition in itself. Just because you win a reality show doesn't guarantee being a successful artist. Which is something most people always look for. But you have to go through transition. The thing is, some of these guys have been in studios for years; like studio rats and this is another opportunity. Then you have people like Kingdom who have never been in a studio before he got on the show. It's a different journey for each person. A lot of times it's not about talent; it's about work ethics. The question is: Are you ready to put in the work and the hours to get the best of your talents? And that involves listening to the right people, and understanding that you need a team."
As an artist, fresh off a reality show or not, another way to make extra bucks for yourself is through endorsements and one of afrobeats biggest names, Davido is one of the voices of the 2022 World Cup soundtrack. Before that, he had bagged deals with Puma and Martell and let's not forget the numerous deals he has in Nigeria. But despite being an exceptional artist, he couldn't have done it without an equally exceptional team. When asked how important having the right team is, he had this to say "Before you can ever dream about the money you have to get your music right. Money is the last thing on the road. So the first and most important thing is to get that manager/A&R that believes in the artist, that is going to be there with the artist and is going to be there for the journey. The PR agents and the guys who come and tell you 'I have done this before' are not the guys. Someone who has been with the artist, male or female, when he was nobody and was building with them(the artist) from the ground up is the person that normally takes the person all the way to the top. In terms of the strategies and ways, there's a lot to learn, there are a lot of sources to use. But the truth of the matter is it all comes down to the strength and quality of your team and understanding that is not sorcery, it's planning. In 2009/2010 we put Tuface and D'banj I believe on the 2010 World Cup soundtrack. it's just that in those days Nigeria wasn't reporting it like this. So in 2013, D'banj wasn't only on the soundtrack, he's the official theme song for the African Cup of Nations and if you remember he performed at the final as Nigeria won the final. You don't get a bigger moment than that.
So that's what I'm saying, everything you see is a journey and these things are being repeated and are getting bigger and bigger. Davido doing what he's doing now just shows that we are still relevant and that's where you want to be. We are still leading the continent and we are still on top. We still always have to give Nigeria props because let me tell you there are 54 nations on the continent. Not everyone gets seen. A lot of the time —you should know you're a journalist— some of the press and radio stations of other African nations have been giving heat to the Nigerians because afrobeats became the soundtrack to every country. We are the soundtrack of all nations. Nollywood was like the 7 PM soap for Africa but now everyone is making their own. Which is great! And people are making their own versions of the afrobeats movement. You also have to look at the fact that South African hip-hop is massive, Amapiano is already 'Naijapiano'. Everything we touch becomes better and bigger than it was and we pray it stays that way. And the thing about it is like you said, it's all about having the right team. You need to understand that no artist is doing it by themselves. Wizkid, Burna Boy, Davido, Jay Z, Beyoncè, all have partners doing the hard work you don't see. They have people who are being paid and taken care of properly, because they're helping them build these things that you're seeing and that's what's important. Once you have integrity in your team everything is possible.
Promotion of one's music, like A&R, is critical because it determines an artist's reach. TikTok, in particular, has served as an effective vehicle for that agreement. However, its long-term viability is a source of concern. The chairman of OutSource Media, who has many years of experience, sheds some light on this "To answer your question right, everybody who has a release needs to have strategies for all these platforms. You can say oh I'm bypassing TikTok. It's impossible. If you do that you're not serious. But at the same time, TikTok It's not going to make an artist. TikTok can make a song blow or go viral, and get a billion streams, but that's not what is going to make an artist. what that is going to do is, the artist is going to get some income from the streams, the song is gonna get some recognition, but the artist still needs to be built in terms of having other music that's going to sustain the interest. He has to be able to go out and perform through radio, TV, video and the rest of it, not just TikTok because TikTok is just 15 seconds; it's like a DJ finding the hottest part of a song and sticking it in a mix. Thriller, TikTok, and Instagram reels and all of these things are very important but nothing is as important as a great song. If you have a great song it would translate beyond all platforms. When these things come, they will manifest in different places."
The volatile nature of the investment has made the growth of NFTs a touchy-feely subject. And although certain communities have embraced it, a large majority are still on the fence. When asked if we'd ever fully embrace it, he said, "Well, I already have embraced it. Whether or not Nigerians do, we are bringing them along. I'm working with the co-founder of the Nigeria NFT movement of about 2000 creators. And we are forming and launching other projects this year. So I'm in the lead on conversations to bring the culture and the culture goes beyond the music industry, it goes to all creators. If you are a writer, publisher, content creator, producer and creative, then you have to pay attention to NFTs."
---
Photography: Gift Eghator @graphedbyblue
Styling: Aina Fayosola @fayo_thr
Double Breasted Black Suit: Rogue @rogue_ng
White Jacket: Obi Asika's Wardrobe
Shirt: Sheels Urbane @sheelsurbane
Shawl: Sheels Urbane @sheelsurbane
Accessories: @lefunktaccessories
Shoes: Mathias @mathiasfootwears
Special Thanks to M-Net/Africa Magic @africamagic