Breaking The Bias: A Conscientious Attempt At Gender Equality
Interactions between humans are influenced by so many factors.
Oftentimes when we meet people, we analyse their bio-data in our subconscious. Are they men or women like us? Are we from the same place? Have they lived a similar experience to us? What could they possibly be capable of? The information that we proceed to analyse in the split seconds that we interact with one another, although simply not sufficient to form a conclusion on who they are, becomes influenced by the nuances that form a lazy, undercooked and biased judgement.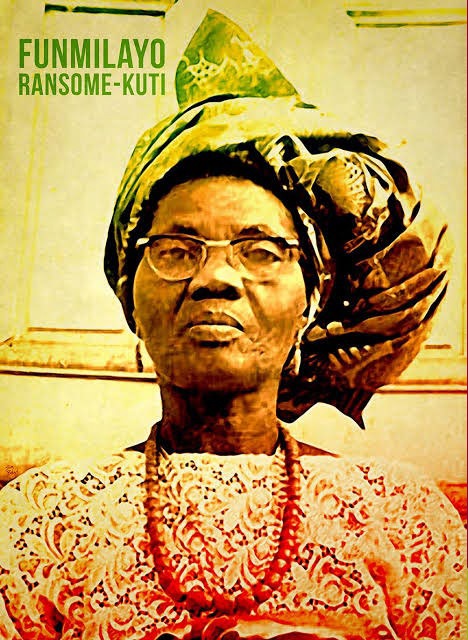 According to Wikipedia, bias is disproportionate weight in favour of or against an idea or thing, usually in a way that is closed-minded, prejudicial, or unfair. Biases can be innate or learned. People may develop biases for or against an individual, a group, or a belief. In science and engineering, a bias is a systematic error. An error we are not so enthusiastic about correcting.
The traditional design that draws the skeletal framework for what society should look like and how we ought to interact with each other, has been proven to be a tad outdated. Back in the day, going solely based on biology, men would dominate various fields thanks to their sheer strength as most of the jobs that formed the livelihood of the average middle-class placed more emphasis on the physical than it does on the mental. Thinking back, it is somewhat clear to see how that arrangement, the formation of gender roles, might have worked to protect the interest of both genders. Society found itself a system that served both genders when it dictated that men went to the farms to till the soil and women stayed back at home to raise the family—the patriarchy worked until it didn't.
The ripple effect that the system has now created is a world where the gap between both genders has grown tremendously larger over the years. We have grown to associate women with being the sidekicks and on occasions when they dared to be anything but that, they have been met with not so favourable outcomes.
The road to total gender equality has so far been a long arduous one. Especially in Nigeria, a country that doesn't do enough to protect its people, especially women, the gender equality conversation often feels out of touch with our reality as a nation. But if we don't start breaking the bias now, when will we? Whether looking from a religious or traditional standpoint, women face all sorts of stereotypes and discrimination daily. Their involvement in society as key stakeholders has always been questioned. A phenomenon that began with the notion that women are just not resilient enough to withstand the hardship or strains that comes with filling the same positions as men. But that couldn't be farther from the truth. Throughout history, there have been women who have shown this theory to be completely false.
The history of women's contribution to our society today can be traced back to one of the country's most important names, educator, political campaigner, suffragist, and women's rights activist, late Chief Funmilayo Ransome-Kuti. In what was an exemplary life in the truest definition of the word, Funmilayo Ransome-Kuti's entire existence was proof of how biases are broken—she was the first female student to attend the Abeokuta Grammar School. Her legacy, which can not be overstated, includes organizing some of the first preschool classes in the country, arranging literacy classes for lower-income women, and spearheading the creation of the 'Nigerian Women's Union' and the 'Federation of Nigerian Women's Societies,' as she advocated for Nigerian women's right to vote and became a noted member of international peace and women's rights movements.
In between Ransome-Kuti and Okonjo-Iweala, documentation of 'firsts' has been made throughout Nigeria's history. The stories of Sandra Aguebor (a.k.a Lady Mechanic), Nigeria's first female automotive mechanic, Kafayat Sanni, the first female fighter pilot in the Nigerian Airforce, and Lois Auta, a polio survivor and Nigeria's first disabled legislative candidate, amongst others, all stand out because until they made the decision to break the bias and do something unprecedented and not expected of them, no women were doing it before them.
Although women have fair representation in the business world as they account for a sizable amount of small and medium-scale entrepreneurs, they don't often build empires off of them at the rate that men do. Madam CJ Walker, however, broke that bias in the early 1900s when she became the first female self-made millionaire in America in the Guinness Book of World Records. Through the business she founded, Madam C. J. Walker Manufacturing Company, Walker developed and marketed a line of cosmetics and hair care products for black women. At the time of her death, she was considered the wealthiest African-American businesswoman and the wealthiest self-made black woman in America.
Despite the ceiling breakers of the past and the Kamala Harris' of today, women are still grossly undervalued and maltreated in several parts of the world. The early prevalence of the male gender makes the discussion of gender equality seem like a conversation ahead of its time and for some, noise. Some men don't think a woman should be anything more than a housewife and that has, in turn, led to the deprivation of education and the essential tools necessary to fend and provide for themselves. In 62 years, the highest position of executive power has been held by a woman in just 63 countries. Let's think about that for a minute.
Yes, holding a high-ranking office is a huge feat for any human, but let's think about how men have also occupied an office in that time frame and then the mirage dissipates. With that huge gender disparity happening higher up the chain, you can only imagine what's going on on the ground floor. If a woman finds herself in a male-dominated industry or occupation, she's very susceptible to harmful stereotypes and that then creates an unfavourable environment that makes it even more difficult for women to excel.
Gender Disparity In Nigeria: The numbers
Nigeria, a sub-Saharan part of Africa also severely suffers as a result of this huge disparity. In a country with over 300 ethnic groups and nearly 250 languages, they all have their archaic interpretations of what a woman is. With education and any form of female empowerment programs almost non-existent, these women are unable to think beyond performing motherly duties.
This puts the woman in check and deprives her of not getting the barest minimum form of self-empowerment. In parts where insecurity, hunger, and poverty are on the agenda of the day, women are the least of the worries. According to the UNESCO Institute for Statistics, 40% of girls are out of school and those who end up making it into school enjoy just 9 years of education as opposed to the 17 years in developed worlds.
A corporate CEO reading this can argue employing more female staff than males which is great, but it doesn't change much in terms of how much harder these women have to work to smash the proverbial glass ceiling.
Need we also mention the torrential storms women still face, especially with climbing the career ladder. According to the National Bureau of Statistics, between 2010 and 2015, women made up 38% of the workforce of the states' public service sectors, and 42% of those with federal employment.
Besides the excuse that women lack the desired followership and financial backing (either with a party or otherwise) to challenge for the post of presidency in the country, is the country ready for such a monumental U-turn? Let's examine the facts, Nigeria stands as one of the most religious countries in the world and because of religious norms, one of which sees women as inferior to men, a female president would be put through the eye of the needle every day till her tenure is over. Another factor to consider here is, politics is seen as a chauvinistic Men's club. It's never going to be easy for anyone let alone a woman to just waltz into the helm of affairs. Let us take your mind back to a speech given in 2016 by President Buhari about his wife "I don't know which party my wife belongs to, but she belongs to my kitchen and my living room and the other room." Need we say more? As hopeful and with-the-times having a female president sounds, it's an idea or a dream that at this rate might never come into fruition. Statistics Department of Statista surveyed in Nigeria in 2020 that reveals the level of women in Nigeria. One-third of the Nigerian women reported being housewives. Others reported being traders, hawkers, vendors, and agricultural professionals.
The WPS (Women, Peace, and Security) index is based on data from 170 countries that measure women's inclusion, access to justice, and security. On that list, Nigeria is placed at 130. The best index scores are located in the south, while the worst are located in the north. In the south, a demographic dividend (an increased share of people of working age), urbanization, and a rise in human capital have led to greater economic opportunities. Conflict and instability have been associated with poor infrastructure, low levels of education, poor health outcomes, and persistent poverty in the northeast. Although they have a relatively low rate of intimate partner violence, they have the highest rates of organized violence, largely associated with Boko Haram. In those parts, women have the lowest rates of employment and financial inclusion and poor education outcomes.
As far-fetched as gender equality might sound, the world, as well as Nigeria, stands to gain exponentially from it. Equal opportunity in the workplace goes beyond just being a fairness issue. It is a matter of economics as well. If gender equality is improved in labour markets from now to 2030, economies could experience significant gains in growth. Had African countries with lower relative female-tomale participation rates in 2018 had the same rates as advanced countries, the continent would have gained an additional 44 million women actively participating in its labour markets.
Gender bias is not only keeping women down but also restraining the country from nearing its massive potential. Nigeria's gross domestic product (GDP) could grow by 23% – or $229bn – by 2025 if women contributed to the economy to the same extent as men, says a McKinsey report. Over the years, we have seen feminist movements all over the world become intentional about making gender equality a cultural norm. The otherwise easy-toassimilate ideology that dares to portray a man and a woman as equals and demands for equal opportunities for both of them has been misconstrued since its first wave. As we celebrate International Women's Day, we must begin to look around and inward, to find answers to the questions, 'Why do we think that women are not worth investing in or taking a gamble on?' 'If Funmilayo Ransome-Kuti could contribute immensely to our society and raised an entire family that would be etched in history as one of the most powerful households in Nigeria's history; and Ngozi Okonjo-Iweala could become the biggest name in Africa as she remains mother to four children, one of whom is a renowned medical doctor and an author of the book Beasts of No Nation, Uzodinma Iweala, what is stopping the other half of Nigeria's population from aspiring to dream and ultimately having it all?' Logic doesn't quite explain why we have chosen to stick with the stereotypes that we've nurtured for generations past in a rapidly changing world.
With public education still not readily available in some parts of the country, it does feel like an uphill task to bridge the gap between both genders. However, if there is anything we have to do from now on regardless of what we identify as, it is to keep breaking the bias.