A MOMENT OF SILENCE, FOR SOUND SULTAN
Words by Seyi Shay…
"Sorry I never told you

All wanted to say;

Now it's too late to hold you,

'Cos you've flown away

Never had I imagined, living without your smile (and jokes);

But feeling and knowing you hear me, it keeps me alive

I know you are shining, smiling, watching, down on me from heaven"

You were my friend, brother and the father I never had. My mentor, my inspiration and my teacher. You brought me to Nigeria to start my music career as Seyi Shay back in 2011 and you have been my guardian ever since. You became my peace when life got crazy; my sanctuary and my home.

Now I can't even imagine who I will run to when I'm sad, in trouble, lonely or just need to rest.

Who will I tell my accomplishments to? Who will I tell my secrets to? Who will I discuss topics of music, politics, social and spirituality with? Who will I call when I need advice or advocacy… who will show up on time, every time?

Who will I spend my Christmas and birthdays with?

Who will be there watching from a close enough distance if not you?

Who will rescue me when my ride breaks down or I get into an accident or altercation?

Who will I fear in case I fail or before make a bad decision?

Who will I get approval from about a new boyfriend or marriage prospect?

Who will caution the guy that would come to seek your permission?

Who will walk me down the aisle like I once dreamed?

Who will I fry the eggs that Aboo taught me to make because she knew that you would only otherwise eat my food because I made it and you didn't want to make me feel bad (even if it had salt and onions in it which you don't like)?

Who's gonna scold me when I'm wrong or call me "obun" when I'm doing something wrong?

Who's gonna protect me and defend me from this cold industry?

Who's gonna cheer me on and encourage me whether I do music or not? It hasn't been about music between us for years now. We became more than that…

Who's gonna be a better you to Zara Mayowa and Bidemi?

Or a better Aboo to ChiChi?

The answer is NO ONE, NEVER until infinity abounds eternity and beyond, there is only 1 Baba.

I will make you proud and honor your wishes. I'll make up and make peace with the person you desired me to. I'll stop the habits you hated; I'll hold up my end of the bargain.

Thank you for being a legend and the most talented artist in the world.

You played guitar, drums, keys, you were funny, had the voice of an angel, acted, produced and invested in people no matter where they were from.

I wish I could have played my new album to you. But I wanted to get it perfect before you heard it.Thank you for my songs Healer and No lele. Thank you for being a perfect example of what I should aspire to. Thank you for your unmatched contribution to the industry and to humanity.

My only regret is that I wasn't there at the end or able to fly in with your okro soup and that more of the world didn't get to experience you the way we, your family and friends did.

I'll love you forever.

Seyi Shay.
On the 11th of July, 2021, Nigerians were sent into a painful shockwave as the passing of music veteran, Olanrewaju Abdul-Ganiu Fasasi, popularly known as Sound Sultan made it to the news. The 44-year-old Jagbajantis crooner, had been battling with Angioimmunoblastic T-cell lymphoma and unfortunately passed away. His brother, Dr. Kayode Fasasi, in a statement on behalf of the Fasasi family, made the revelation.
The statement read: "It is with a heavy heart that we announce the passing of Multi-talented veteran singer, rapper, songwriter, Onlanrewaju Fasasi a.k.a Sound Sultan.
He passed away at the age of 44 following a hard-fought battle with "Angioimmunoblastic T-cell Lymphoma.
He is survived by his wife, three children, and his siblings. We, his family, appreciate the utmost privacy as we come to grips with this tragic loss."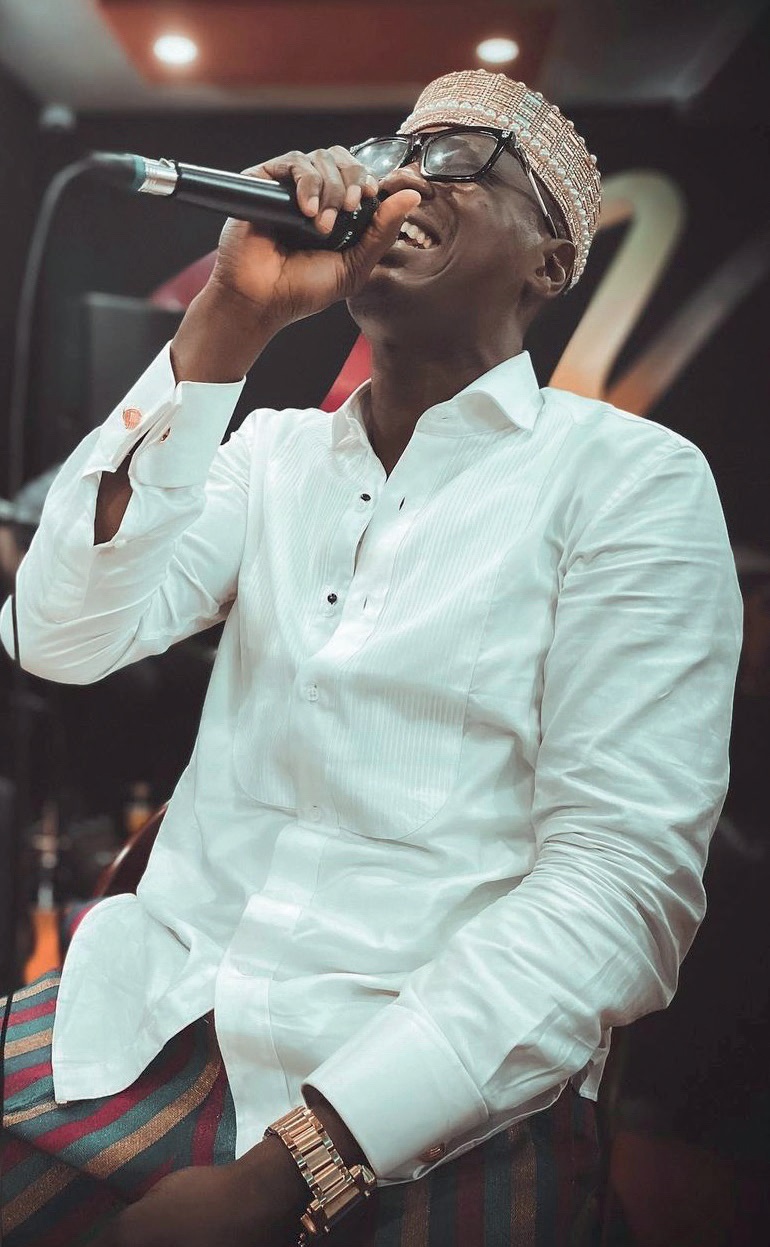 The Man
Sound Sultan was born on the 27th of November, 1976, in Jos, Plateau, Nigeria, to Mr Fasasi Liadi Alarape and Mrs Fasasi Adeyinka Ajarat. He is the fourth of six children, including his brother Baba Dee, who is also one of the early pre-millenium entertainment stars.
From 1981 – 1987, Sound Sultan attended Stepping Stone Nursery and Primary School.
After which he proceeded to the Federal Government College Ogbomosho for his Secondary education from 1988 –1993.
The entertainer was a graduate of Lagos State University, from where he obtained a degree in Geography and Regional Planning in 1999.
In 2009, Sound Sultan married his long-term girlfriend Chichi Morah, now known as Farida Fasasi. The couple had three children- Zara, Mayowa and Bidemi.
The Music
Sound Sultan started writing his own lyrics, miming and performing from the early age of 15.. His career in show business would officially kick off in the 1990s when he hosted shows to raise money for studio sessions.
As a young artist, he was influenced by his elder brother Baba Dee, who studied theatre arts and provided him with the majority of his stage experience. He started learning how to play the guitar after his secondary school education and was in a band by 1999.
By the end of the decade, he had won numerous local talent-hunt competitions. The following year, he released one of Nigeria's biggest ever hit songs in Jagbajantis.
He would go on to release other hit singles independently and also feature in other artists' songs before signing to Kennis Music.
Before his contract with Kennis Music expired in 2007, he had already released four albums with them. On leaving Kennis music, he partnered with Baba Dee to start Naija Ninjas. Naija Ninjas is a parent company for a record label, production outfit, and clothing line.
From rap to Afrobeat, soul, and Nigerian Fuji music, he worked in many different musical genres. He believed that music should not be measured by its genre and that what mattered was the message conveyed by music.
After a long absence from the music scene, Sound Sultan released the rap single Remember in 2015.
The singer was a friend to Haitian Rapper/Actor Wyclef Jean. He featured alongside Nigerian singers like Faze and 2face Idibia in Wyclef's song Welcome to Haiti: Creole 101. He would then collaborate with Wyclef on two other songs titled: People Bad (2012) and King of My Country (2009).
Basketball Involvement
Sound Sultan previously played basketball for the Dodan Warriors, so he was an experienced player. In 2015, he partnered with investors and purchased shares in the Lagos Islanders basketball team. Afterwards, he became a facilitator of the African Basketball League and was one of the special guests at the first NBA African Games.
After the African Basketball League fell apart, the veteran singer sealed a deal with the organizers of the Continental Basketball League to become a team owner of the Lagos City Club, and a facilitator of the league's entertainment.
Festac Concerts & Community Activity
The entertainer held annual concerts in Festac where he lived during the early 2000s.
During the #EndSARS protests, as a community leader, he was present at the frontlines and marched with thousands of people demanding accountability from the government and police. He simply could not turn a blind eye to injustice.
His Lifestyle
In 2012, it was announced that Sound Sultan was made a UN Ambassador for Peace for his exemplary lifestyle and career.
The artiste was very popular for his positive and people-oriented lifestyle with close friends and family members attesting to the fact that he had no vices or interest in stimulants. Ebuka Obi Uchendu on his talk show Rubbin' Minds while paying his respects was confident in this fact, enough to dare viewers to try and find anything negative about the late musician. Such was the strength of his character.
His Last Words
The late Singer, Lanre Fasasi, a.k.a Sound Sultan had urged Nigerians to celebrate people while they were alive. This was his last appeal on his Instagram before he died last Sunday.
Sound Sultan said it was necessary to give accolades to people while they were alive instead of after death. His appeal was in tune with Patoranking's latest single: Celebrate Me which also called on people to give all necessary accolades whilst people were still alive and not after death.
His Death
He was reported to be undergoing chemotherapy in America on May 12, 2021. This illness ultimately led to his death.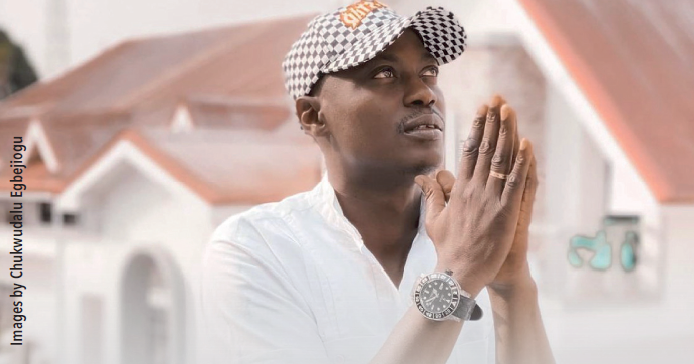 Tributes
Family, friends, and close associates of Sound Sultan took to social media to express their grief and share some personal experiences with the late artiste.
Ill Bliss – Rapper
Rapper Ill Bliss recounts how he brought a totally unknown artiste called Chidinma to record her first single in 2011 after winning Project Fame West Africa. Sound Sultan apparently supported her with his verse and helped create her first song Jankoliko In the same vein, he took a gamble on a lot of rising stars and saw the potential in so many of them when so many couldn't see beyond popularity. He wrote so many big records and offered creative direction that helped define so many. Sound Sultan drove Wyclef Jean down to the Capital Dreams studios in Omole and made music with Tha Suspect and Jerry Wonda. At the 2021 Headies, they sat next to each other and he reminded Ill Bliss of how long it took before he started winning and how divine the virtue of patience is for every artiste.
"Too many great memories. You are now resting with the Lord. Thank you for so many amazing memories..We celebrate. We are weeping non-stop but… we Celebrate the Legend Sound Sultan."
Osa Seven – Artist
The artist emphasized how Sound Sultan was "one of the kindest souls" he had ever met. Apparently, years ago the late musician gave Osa Seven who was just a normal "Festac boy" with a dream a shot to graffiti the wall he and MI Abaga shot 2010 against. And that was the first time his work made it to TV. This would eventually help build the artist's profile and enable him seal a deal with the Lagos state government that would allow him to beautify the walls for #EkoTag. "This one really hurts. Prayers up for Farida and kids. Rest in Power King!"
Jennifer 'JBeautyFULL' Alegieuno – Makeup artist for Film & TV
SELFLESS! He was LOVE!
Twice I called on him, many times he answered. Never said much, only acted in kindness, with smiles, and very peaceful! Always on time for any event or performance. He performed at my mum's church- St Agnes Catholic Church for the children's harvest and didn't collect a dime. I only realized years later he was a Muslim. I couldn't have known because he had no religious biases! He lived and loved EVERYONE! He stood up for me on one of the significant nights in my relationship. I worked with him on set a couple of times as his makeup artist but most importantly on his song Light Up Naija. He was always so calm, funny and humble. A gentleman with no airs! An artiste with great lyrical content. Whenever I saw him, I would hail him "Uncle Sound…
LEGEND. That's who he was, is and will always be – A Legend!
May God keep his entire family and loved ones wrapped in his love and peace.
SS LIVES ON!
---
In memory of Sound Sultan, the DOWNTOWN team created An Apple Music and Spotify playlist with some of our favorite songs of the late icon. Scan the barcode and take a walk down memory lane with us.
Sound Sultan playlist
Sound Sultanplaylist
Sound Sultan – Natural Something
Sound Sultan; WizKid; 2Baba – Geshomo
Sound Sultan – Ole (Bushmeat)
Sound Sultan; Daddy Showkey; Baba Fryo; Danfo Drivers; Marvellous Benji; Afican China – Ghetto Love (Bonus)
Ice Prince; Sound Sultan – Pray (feat. Sound Sultan)
Sound Sultan – Very Good Bad Guys Ft Banky W.
2Baba; Sound Sultan – Enter the Place ft. Sound Sultan
DJ Jimmy Jatt; Yung Greyc; 2Baba; Sound Sultan; Burna Boy – Glasses Up
Eedris Abdulkareem; Sound Sultan – Country Hard
Sound Sultan; Johnny Drille – Area
Sound Sultan; Olamide – Monsura
Sound Sultan – Ibo Demon
Seyi Shay; Sound Sultan – Healer
Sound Sultan; Eldee; Faze – Campus Queen
Sound Sultan – Flying With The Birds Ft Essence
Sound Sultan; Flavour – Orobo – Remix
Sound Sultan – Very Good Bad Guys Ft Banky W.
Sound Sultan; Johnny Drille – Area