Brand Discovery
"A woman's beauty and confidence in her shoes is a projection of true empowerment." INOLA OJÉN
So like many of us often do on the World Wide Web, I fell into a rabbit hole while looking for nothing in general but everything in particular. Yeah… read that again. Actually, let me start by apologizing before letting you in on this gem I just discovered. My apologies I've been missing in action. I have taken on a couple of projects which I am passionate about and they have 'stolen' most of my time. But I am not complaining at all!
Now back to my gem of a find. While looking for inspiration for practical and ideal shoes to wear for an event, I stumbled upon 'The Shoes' by INOLA OJÉN. They looked fashionable, stylish, practical, functional, and at the same time feel comfortable and luxurious. And of course, I didn't have to break the bank for them. I did my homework. Who are they? Where are they? And how can I get some of their shoes? I shot them an email via their website INOLAOJEN.com, and in no time I got a reply. I found out, to my delight that they are actually a Nigerian-owned brand making shoes out of Italy! So you know I had to have a conversation with the designer and creative director of the brand. She was really pleasant to talk to. She told me how she started the luxury brand. She was inspired by her aninability to find a variety of shoes and styles in her extended size. "I believe every woman deserves shoes that complement her style or mood, and in her size too" she said. "The INOLA OJÉN brand cherishes support for women's feet while allowing her to feel feminine at the same time without being afraid to reveal her inner sexuality on her feet." She believes shoes must serve the owner well, be durable and classic with the occasional special accouterment, material, and accessories to stand out in a crowd.
After years of sending email messages to numerous shoemaking companies, she decided she could create what she was searching for. And so she did just that! Today makes it a month since she launched her very own shoe brand. INOLA OJÉN admits that it has been a lot of hard work and perseverance to get to where she is today. Not giving up, taking time off work, sometimes for an extended period, particularly during the factory search period. Did I mention that she is actually a medical doctor? Ah yes! She sure is! She is able to juggle both careers effortlessly. I am thoroughly impressed!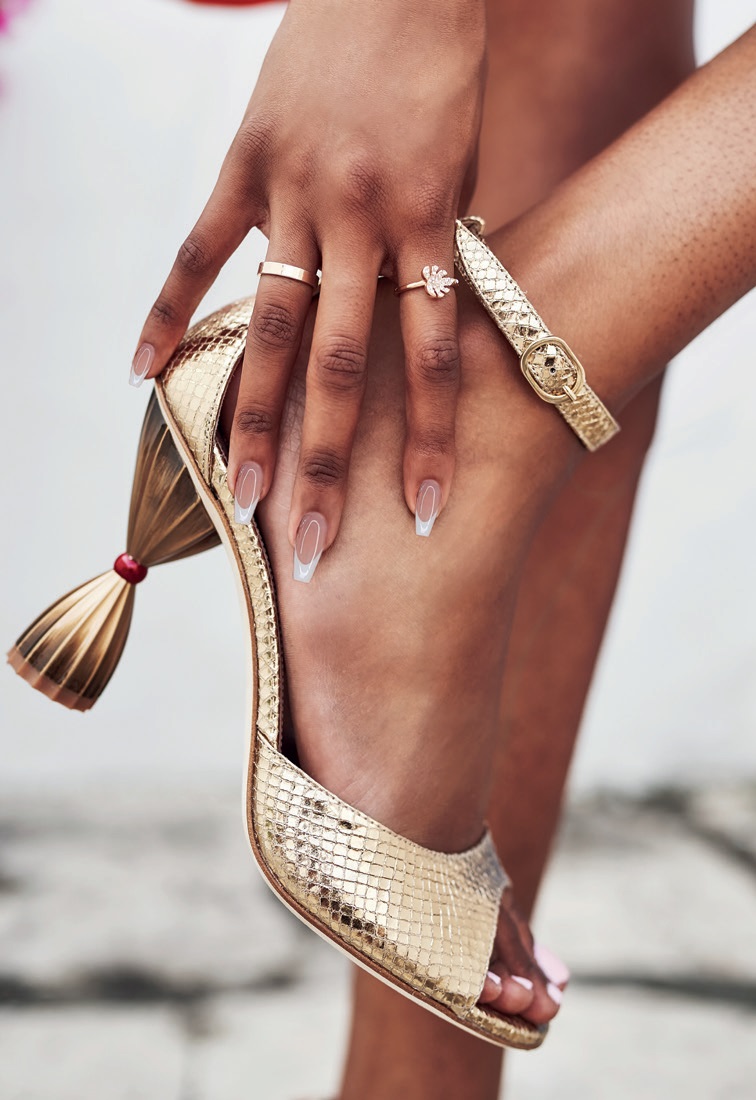 Now let me talk about the craftsmanship of her signature heel which she has aptly and creatively coined The 'Talking Drum' Heel. She says it was created as a symbol of the expression of personal rhythm. The talking drum is a communication device common to many tribes across West Africa. It uses the rhythms and intonations of spoken words to convey messages.
The first INOLA OJÉN collection is called the Rhythm of Expression. Express yourself and dance to the music you create with your talking drum heel. How appropriate for shoes that are lovingly and impeccably handcrafted in a family-owned factory in Italy. They have produced shoes for some of the bigger luxury brands. The age-old traditions have been passed down from generation to generation. She says they were able to fuse her idea of incorporating something traditional to her Yoruba culture and fine Italian craftsmanship.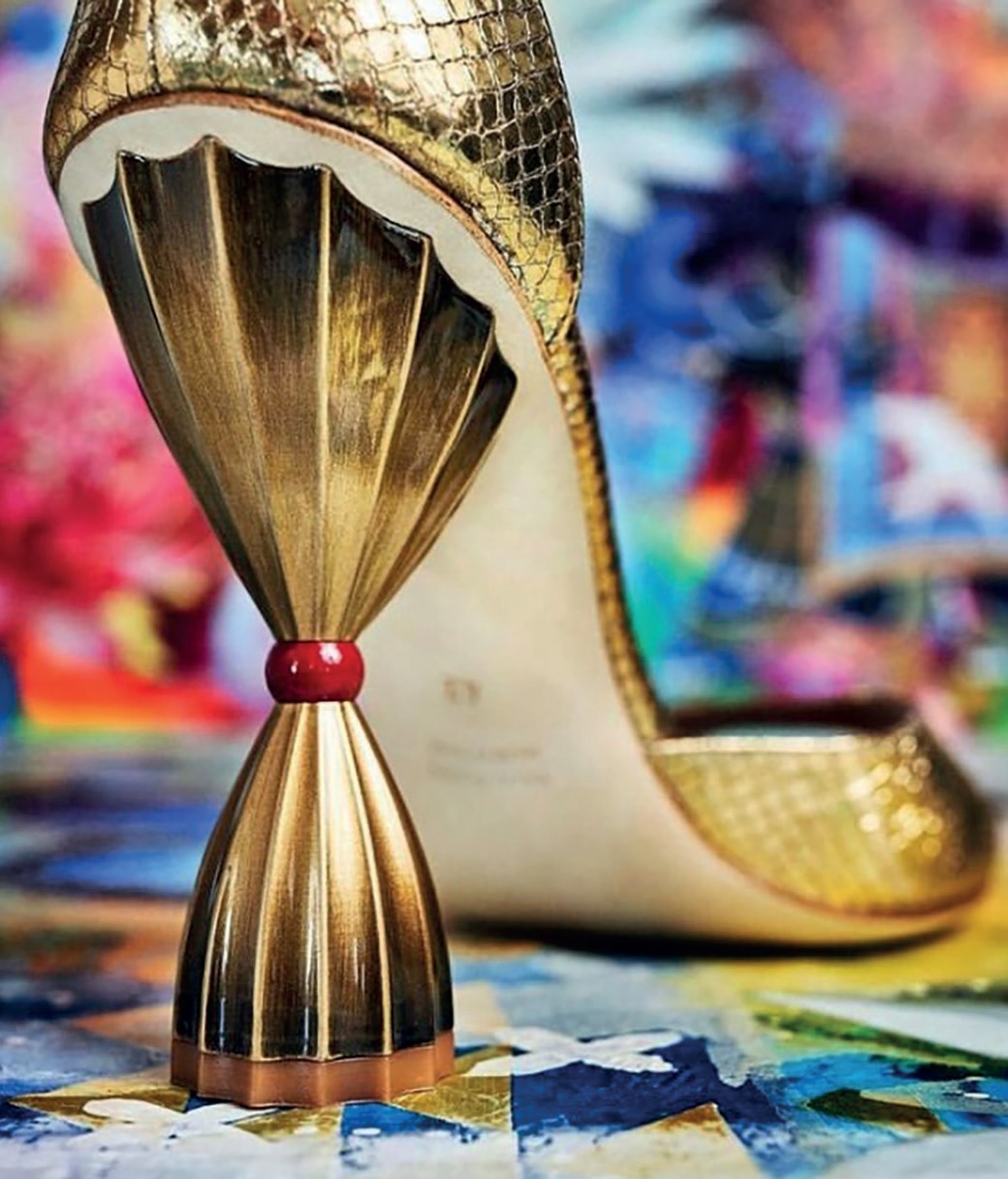 No prizes for guessing that I do LOVE me some good shoes. Especially ones that are not "what's so expected." If you catch my drift.