AMAJU PINNICK: Taking Warri to the World!
Pinning down Amaju Melvin Pinnick is no small feat. President of the Nigerian Football Federation, FIFA executive council member, CAF executive committee member… and this is just his passion. The happily married father of 4 is also the Chairman of Brownhill Investments, a company with business interests that span from marine to property development across continents. He turned 50 last year at an intimate but classy affair where he performed with his wife and children before their guests. Showmanship is never far from Amaju Pinnick and neither is family.
As I settle down in his office to start this interview with the little window of time available, fortune smiles on me and I'm able to break the ice. A Twitter notification pops up and informs me rather cheekily that Jose Mourinho has been sacked from Tottenham and I blurt that out without verification. Amaju Pinnick immediately focuses on me as his eyes open slightly in disbelief…he's hooked! We both begin scanning the channels on the sleek television screen in his office. Within seconds on one of the sports channels, a banner scrolls by lazily with the confirmation of Mr. Mourinho's dismissal- whose loss has become my gain in the moment and for a while at least I have Mr. Pinnick's undivided attention until the phones start ringing again.
Talking to him, I catch a sense of purpose, duty and responsibility, the kind you read about great people in history and I immediately understand how this man has risen in the ranks to the dazzling heights he currently stands at. He is loyal to the ones upon whose shoulders he has climbed, grateful and cognizant of every window of opportunity and extremely hopeful. He is also unafraid of his ambitions and proud of the Delta soil upon which he was born. His love of God and country lace his every word and it is easy to see how things would work in the favor of a man like this who truly believes.
Mr. Pinnick sits down with DOWNTOWN Editor Latasha Ngwube for an uncommon chat about his accomplishments in the Nigerian and global football space as well as all that he is grateful for right now.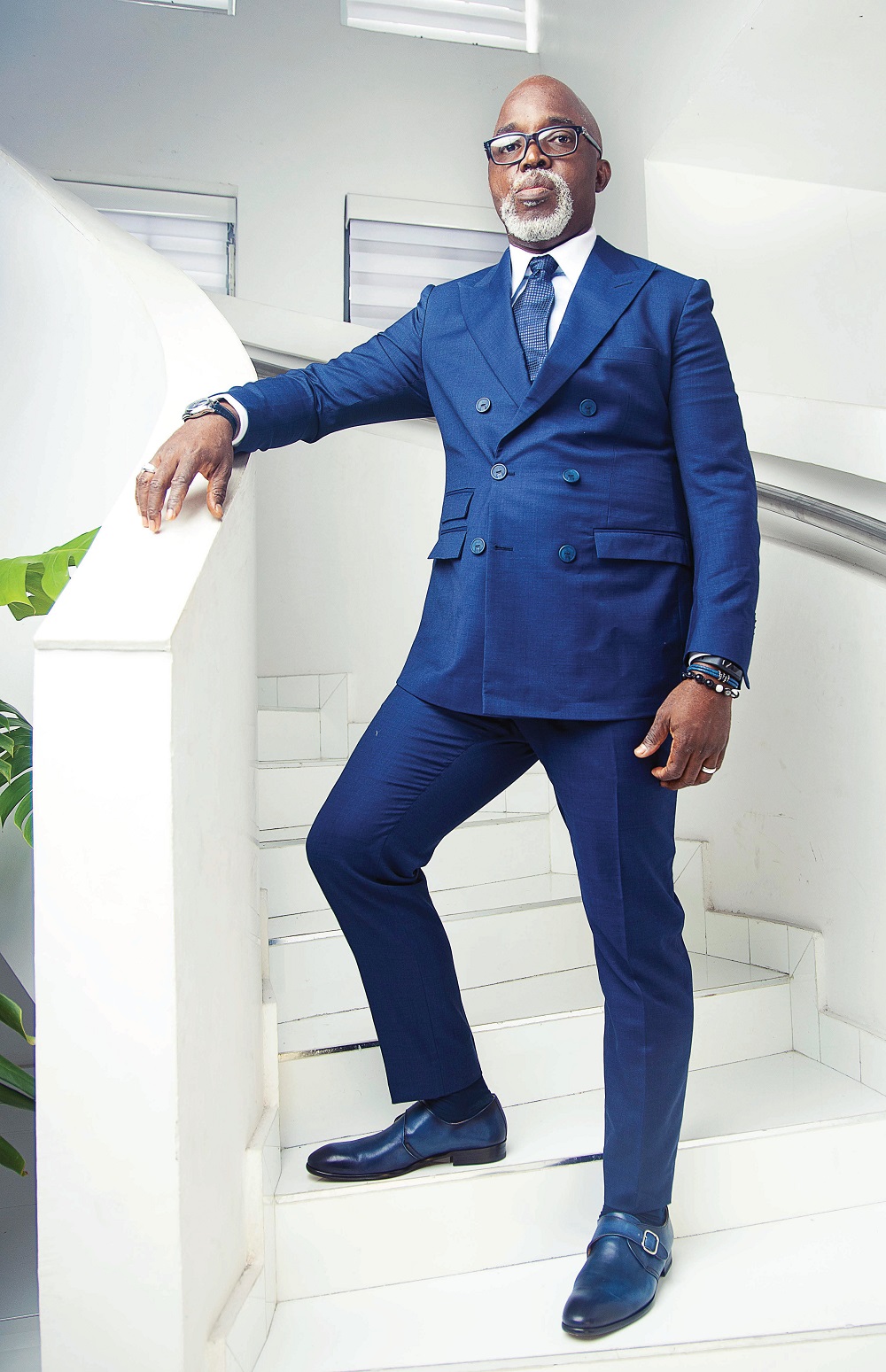 Tell me a bit about your childhood?
Growing up was exciting, I come from a polygamous family. I'm the 14th of 19 children and I pride myself in having the best version of polygamy in the world because ours was a close-knit family where our parents preached two things; unity and education. You could hardly differentiate whose mom was who, a trait not common in polygamous homes.
What are some of the key lessons you learned from your father?
I was quite young but I was very close to him. He was an amazing man and he wanted us to be very close, educated, and also follow some of his ways which I knew from the jump wouldn't work, for example, polygamy and also smoking as he smoked a lot and ultimately died of lung cancer so I vowed never to smoke.
What sparked your interest in football and sports in general?
My late brother Patrick Okpomo was the former General Secretary of Nigerian football. One of the finest football administrators that disrupted our football firmament. I call him my brother because there was no difference between the Pinnicks and the Okpomos. Till date, in our family home we still have brother Patrick's room. At that young age, coming to Lagos and going for all the Super Eagles matches got me really and truly interested in football. I was very privileged to have my brother at that level and he would hold me by the hand to take me to see all the big games live and that's where the dream started.
Congratulations on being one of the six Africans elected into the FIFA Executive Council; only the third Nigerian to ever be elected into the prestigious council. Was that part of the plan all along or it was just something that came up and you seized the opportunity?
Every football administrator eagerly and prayerfully anticipates getting to that level because it's the highest level of football. Even if I retired now, I would feel extremely thankful that I've been able to live this life because it is indeed a dream to be in the FIFA council and be among the 37 people who determine world football. The day I got elected, I wept because my late brother Patrick could not be here to live this dream but I'm doing it for us now. It's something you have to be very intentional about but at the end of the day, I give glory to God. In 2014 when I became the NFF President, I had no idea what plans God had for me; He has a way of moving you to that pedestal. After I survived an accident in 2011 that had me at death's door, I've known that everything I would be is God's will.
What was that experience like? Being so close to death.
It was frightening. Back then, I used to live in Warri and every year my wife and I held parties for married couples where older couples would counsel younger ones as well as share gainful experiences, and it became a big calendar event that people looked forward to. At the end of every party there would be a huge fireworks display. This particular year, as usual, the display came at the end of the night but this thing came straight to my face and my entire jaw came off. I exclaimed Jesus! I told them to take me to various hospitals and finally settled on Shell and then I passed out. The next thing was surgery, I did thirteen surgeries.
All of them here in Nigeria?
No, the first two surgeries were in Nigeria and all the others were in England.
In the middle of the surgery, where was your head at?
I was thinking about my family. My wife and I had just been married for 5 years so she was young and so was my family. It was really frightening but when I survived that first surgery I knew God wanted me to live.
Would you consider yourself to be a spiritual person?
I'm a divine person, my life is all about divinity and divinity is all about purity of the heart and being of God. That's what I am.
What's your average day like?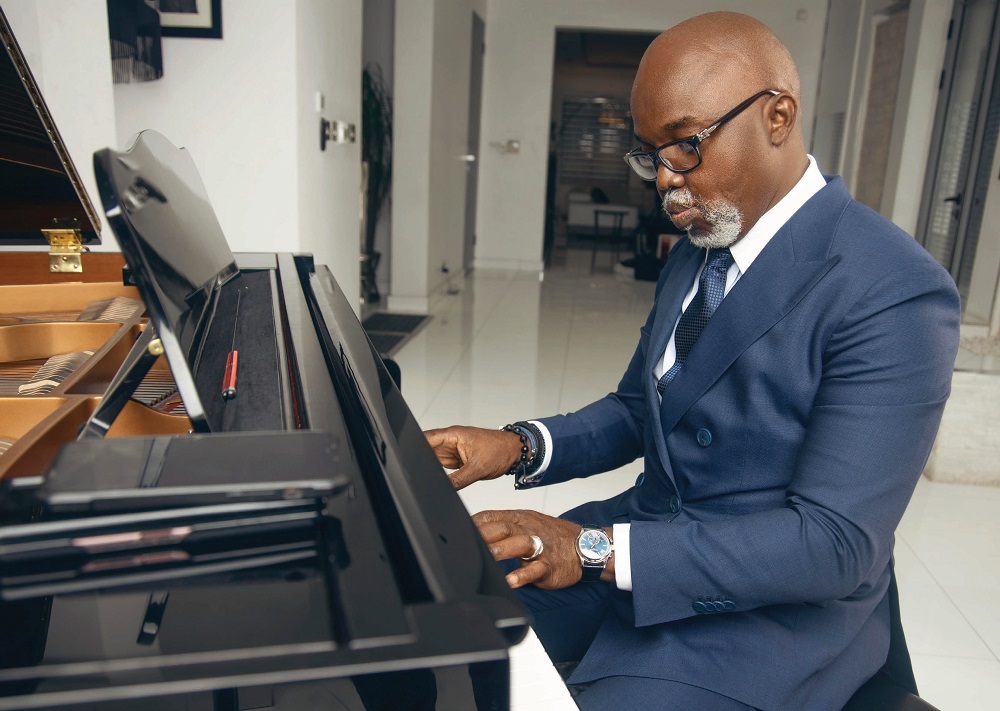 Very, very busy. I wake up at 7 am, sometimes 6:30 am then I go to the gym in my house, I have a trainer and I do one hour there four times a week. Today I have a meeting with the CAF emergency committee but I also have to go to Ijebu Ode and on my way to that meeting, I'll be in my car on a Zoom meeting. In the evenings I'm either playing tennis in Ikoyi club or I walk around my estate. I'm a wellness person and I do a lot of fitness activities; the kind of job I do requires me to stay fit.
Tell me about your university days?
When I was a student at the University of Benin, I came to Unilag to spend a weekend with my brother and he took me to an event [Miss Unilag] and after which, I saw people counting money and that got me interested. I went back to my school and we started Varsity Life Award Night (VLAN) with Shina Peters as the headliner for our first outing. Back then, Wizkid, Davido and Burna combined could not match Shina Peters in his hey day. His fee then was twenty-five thousand Naira and I dropped all the money I brought from home [two thousand Naira], I called my friends, we all contributed and we went to their office Idi-Oro in Mushin and paid. Nobody believed we could pull it off because Shina was the biggest thing and getting him was really difficult. That was a turning point in my life because for that event, we had spent about twenty-eight thousand Naira but we made about ninety-seven thousand Naira. I kept my shares in UBA and from there I bought two motorbikes. Our biggest show was in 1993 when we booked Fela to perform.
Outside of the NFF and FIFA, what are your business interests?
When I left university, we started a company called AMP Ventures and we were running around doing contracts. I was a young productive hustler, who vowed never to work for anyone but I did internships with my uncle just to learn the basics of marine which was hugely in vogue at that time and that's how I got some ideas. In 2000, we started the Brownhill investment company limited as an offshore support service, latching onto the local content opportunities in our area. At some point, we had to raise money to build our first branch.
What we do is, we partner with a lot of companies, find jobs and have our technical partners in every area in engineering. We've done a lot of big jobs in Edo state, Oyo state, even in Abia state. In all areas, we have technical partners and it makes life very easy for us.
We have the Brownhill Coliseum which is the biggest event center in Warri and one of the best in this country. Under this, we have Brown Incorporated which organizes one of the biggest events in Delta State called The Warri Again Concert. We have Brown Properties developing select properties around our area and now expanding internationally.
You went from entertainment to construction and then formed your company Brownhill, Investments but how did you make the transition back to football?
Football has always been my passion, I was balancing everything side by side. If you look at my history you'll see that I worked with FIFA during Nigeria '99 and that period was when I knew I was going to get into football.
I admired everything they did as they were spot on in terms of organization and administration. I insisted to my late brother that I wanted to work with FIFA which was a turning point in my life.
What happened to the NFF-Nike deal?
It's on 100%. We're happy, we have a five-year contract and automatic renewal after that's done.
What's the plan from the NFF to really make our professional football league lucrative?
We've been having a lot of issues but now we are coming out of it and a lot of companies are coming back to us now so we're happy. Without television, it would be difficult to thrive because it's the main ingredient.
Your transition and growth are quite commendable, what advice would you give to someone in the sports ecosystem looking to have growth like you one day?
Firstly to be prayerful, to be resilient, to be focused, and to be dogged. In Nigeria, you need the 'ruggedity.
Do you have mentors or people who you look up to that guide your steps?
I admire a lot of people in this country, Aliko Dangote, Tony Elumelu, Aigboje Imoukhuede, Dere Otubu – a man who sent me all over the world on different trainings and to whom I'm indebted. There's also Chief Solomon Ogba, Dr Emmanuel Uduaghan and of course my wife and family are a big source of inspiration for me.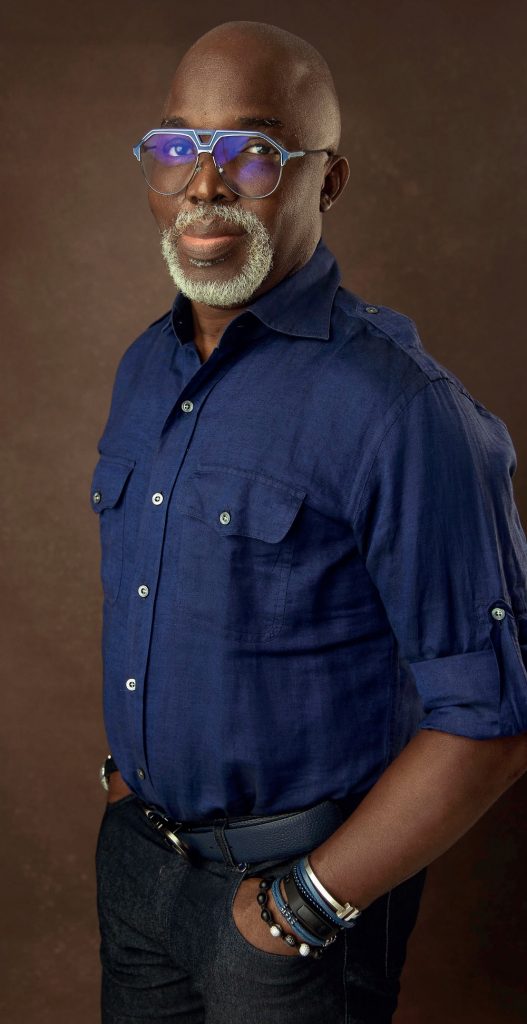 For so long women's football has suffered neglect and disrespect.. what are your plans to change that narrative?
That's not true, it has never been like that. Nigerian female football is number one in Africa and one of the best in the world. That is the truth. I told you earlier I was off to Ijebu Ode and that is to watch a women's football match. It is and will continue to remain a priority to the NFF.
You've been influential in swaying a few brilliant Nigerians in the diaspora over to the Super Eagles, are we expecting to see more new faces, maybe Crystal Palace's Eberechi Eze?
We're working towards that, there will be one or two surprises soon.
What would you say to the criticisms and the fraud accusations you've gotten over the course of your career?
Criticism builds, even Jesus, as saintly as he was they called him names. I read the Bible a lot and I learned a lot from it about being focused because there would be distractions as not everyone loves success. I've learned you cannot be successful if you depend on money but if you're driven by passion to work you will have both money and results and those things resonate with me every day.
There are so many Nigerians that put in their passion and everything and still get nothing for it…
I'm entitled to thirteen million Naira ($85,000) yearly for accommodation in Abuja as President of the Nigerian Football Federation but for seven years, I've never collected a dime. The NFF is chewing a lot to keep Nigerians happy but because I'm driven by passion those things are not what matter to me. I go to Abuja every other week with my aides and NFF has never paid for my ticket, I don't have an official car, I pay for my security and what I drive is my own.
Why do you love this country so much?
Why won't I love this country so much? I say it everyday, we should never be discouraged about this country, we will get it right and by God's grace, we are getting it right but leadership is never easy. I want to commend the president as the government did everything in the book to make sure I got there so I got their support 100%. They also activated the same process that got Dr. Akunwunmi Adesina [President of the African Development Bank] elected. That's why I say we have to keep believing in Nigeria because who would've thought that the government would do this without any hesitation.
What does family mean to you?
Everything.
Are any of your children involved in sports?
Yeah, my second son plays football for Barcelona Academy and Saint Saviours in school and he's been admitted to Brooke House College in London. We're emphasizing academics but if he gets into football then fine.
Would you say you started your family a little later than most?
When I got married I wasn't young or old it was just God's time and God's time is the best.
How do you balance fatherhood, being a husband, your commitment to the country, and this sport that you live alongside your businesses?
It's tough but you must do all these things to survive.
How do you find time for the things that you like?
I create time. Swimming, practicing the piano, learning French, playing table tennis..these are things I enjoy doing and I try to make time for all of it.
Other than football, what other sports interest you?
Everything. I play a lot of sports, I was on the volleyball team in secondary school and in university. I also enjoy jet skiing and I'm a very adventurous person.
You seem to lead a very charmed life, what is the one thing you are constantly grateful for?
Knowing God and his grace.
What drives you every day?
Godliness. Once you have Godliness you are driven.