Celebrity Stylist Veronica Ebie is Fashion's Most Revered Middleperson
"I didn't know anyone or how to start to style (Nigerian) women," acclaimed celebrity stylist, Veronica Ebie, revealed as she recounted her experience bridging a gap in the Nigerian fashion industry through styling and creating personal aesthetics for the biggest names in the country. At a time when there was a clear void—and one could say disconnect—between local designers and the end consumers, Veronica came bearing solutions. She shared her journey.
The Nigerian-born stylist, who began her almost three-decade-long career in the fashion industry in Houston, Texas, the United States, where she had a 10-year modelling career, unclothed why she decided to alter her life trajectory and return home to Nigeria. She narrated, "I hadn't been to Nigeria since I left when I was 14. I had just gotten married in 2008 (at 30) and planned to live in the US, but my dad passed away. I came back for the funeral, and I saw that there seemed to be many opportunities. I had conversations with certain people my cousin introduced me to; aunty Ruth Osime (former Editor, Thisday Style), Nduka Obaigbena (Chairman of ThisDay), and Esosa Anenih, and we were just having conversations. The publisher had just started Arise fashion magazine at the time, and it seemed like the right fit. So I spoke to my husband, Femi, at the time, and we agreed to move back to Nigeria and have a fresh start. We just had a son who was three-months-old, and it felt right. Femi lived in the UK, I lived in the US, and it seemed like a good fit when I saw the opportunities, but it was because my dad passed away. There were no intentions for me to ever move to Nigeria, I was fully raised in the US, so my whole thought processes and concept of how I absorb life was based heavily on my upbringing in the States."
Veronica's upbringing was very fashion-centric. Before she began her career in styling and retail sales in Houston as a 23-year-old, she was already modelling when she was only 17. She talked about transitioning from being the muse and getting styled as a model to having a muse and styling other people. "It's all about the clothes being put on you. How do you embody a piece and bring it to life? The transition to doing it for other people now gives me life to see how I can make a woman understand her full essence. Looking good and styling yourself to look absolutely amazing is part of the character of who you are. So while as a model, you are playing the character for a brand, as a stylist, working with women, having the VSFL agency, and running a business, is me helping other people add a character; a part of their life, by helping them wear their clothes and creating this ambience of life through clothing that they wear."
But the realities were different from what Veronica had imagined. Unlike others with a similar relocation story, her own was without incessant back-and-forth travelling. New to the Nigerian fashion scene, she admitted to enduring a difficult start. "It was very difficult setting up my company. Right after moving back, I registered my company and started working with ThisDay Style. It was a platform that was so helpful and beneficial to me at the time. Ruth Osime was an amazing mentor; she gave me all the tips and insights I needed to understand the society and women in Nigeria and how they dressed. It was completely different from how we dressed in the US."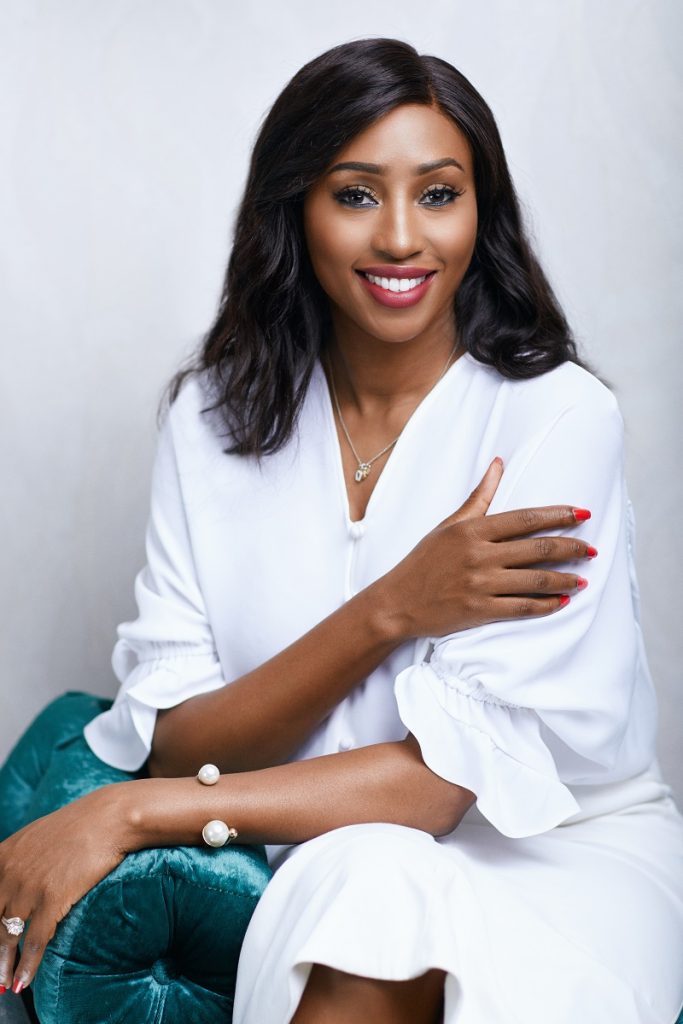 Veronica's first mission as a professional stylist in a country where styling as a paying job was not a reality was to figure out what Nigerian society was like. No doubt, the cultural differences between the United States—where she learnt the ropes of fashion—and Nigeria were the first place to start. How does the Nigerian woman dress? Speaking on the differences, she said, "It was a very laid-back sense of style in the US; T-shirts and jeans. Your clothes didn't necessarily define you in that sense. Whereas in Nigeria, you are showing your full character through your clothing. So it was difficult starting off. I didn't know anyone or how to start to style women in Nigeria. However, I'm someone who deals in strategy and always thinks things through as far as I can before I start something." She continued, "So I completed my NYSC with ThisDay Style, and I knew that the best way to show what I do, is by doing it. So I started taking permission to style the cover personalities of the magazine. And that way, I figured people could see my work, what I did and how serious I was, and I could interpret the Nigerian woman's style how I wanted to see her dressed up, with a fresh set of eyes. So I started working with many celebrities on the cover: Genevieve Nnaji, Tiwa Savage, Dolapo Oni, Misi Molu, and Adaora Oleh. It gave me two folds; on the one hand, I was able to pull from the designer, which gave me insight into meeting many of the designers—Mai Atafo, Bridget Awosika, and Meena were all just relatively starting or had just relocated—working with the designers to interpret and pull clothes and then style the celebrities for the cover. So, ThisDay was such a strong platform in helping me break through to working with photographers; I also met TY Bello. So in two folds, it gave me access to celebrities as first-hand clients and designers in the industry."
How did she convince people to hand over their wardrobe concerns to her? "Fortunately, I never had to convince anyone to let me style them. I was styling the cover of ThisDay Style, and many people began to recognise my work. I started to get hired to style other magazines as a freelancer. I stopped working with ThisDay, so I set up my company. Then I worked with Genevieve magazine, styling quite a few of their covers as their Style Editor and Director, and this just made a lot of people come to meet me to style them. Then I started working with Tiwa Savage, styling her personally. I got projects to style shows like the Nigerian Idol, for instance. I styled OAPs, Gbemi Olateju and Toolz, who contacted me to style her when she started her own show. I was also contacted by GTBank to style a fashion and lifestyle platform they had on how-to-wear looks. So early in my career, I worked with many commercial projects and celebrities, hoping to get my name out there. I wasn't personally styling at that time. My first personal style client was Tiwa. She understood the essence of having a complete image as a celebrity and wanted to put together a team, so I started styling her personally. So after people saw my styling work with Genevieve Nnaji, Mo Abudu, and Tiwa Savage, they began to approach me. I started having people say, 'oh please can you style me for this? I have a wedding; what should I wear for this?' I think it also helps that I had that GTBank show and something for Pulse TV, so giving a lot of styling advice and what to wear, and then using myself, when Instagram launched its platform, also really helped."
Fast-forward to 2020, the COVID-19 pandemic halted the world and kept us all indoors for months. Veronica, who is also a personal shopper and wardrobe consultant, discloses her bittersweet experience of how the lockdown—a time when people had little or no pressing wardrobe needs—affected that arm of her company. "We were affected by the lockdown, especially for personal shopping. The good thing is that many clients underneath the VANE division that provides private service are people that pay months in advance and are retainers. So all we did was offset the service until the pandemic was over, and we could connect by giving many free styling services via (Instagram) live. It also helped to improve marketing and strengthen brand credibility with individuals who didn't understand how I offered personal styling services. And for those who couldn't afford it, were more aspirational, or wanted to understand it better, it allowed them to have a one-on-one conversation with me regarding how they improve their wardrobe. That was actually really good for the marketing arm of my business because we were able to piggyback and pivot with Instagram as an amazing marketing platform tool to directly connect with a lot of people globally, even clients in the US, UK and Canada. It really helped us to strengthen the brand, and we could now reach many brands that couldn't sign up for consulting services. I had just finished my MBA at that particular moment, right before the pandemic, which was, of course, in Global Luxury Brand Marketing, so I was able to offer that service to a lot of brands for free, and I had a lot of people sign up for that as well. So I started offering consultation classes one-on-one via zoom for people. While we were affected, on the one hand, it helped us to strengthen the other divisions of the brand."
In 2012, two years after launching her styling agency 'Vane Style', Veronica founded 'Vane-Style Showroom,' a designer and stylist collaboration showroom which happened to be Nigeria's first Style Showroom. Looking back in hindsight, how significant was that to the Nigerian fashion industry growth? It redefined the designer- end-consumer relationships within the fashion industry, with stylists as an essential link. "I came back and started working in fashion, and I knew immediately that there was no structure. There was no business of fashion per se in the Nigerian fashion industry. It was more of sales. But the operation, structure and strategy to scale up a business weren't there. There were no platforms, no real direct-to-consumer marketing strategies, and a showroom is what offers that. Of course, I came from the US, where there is so much structure in fashion. You understand how important a showroom is. Acting as the middleman for retail stores and brands and linking the designer to the consumer because essentially, what the showroom offers or should offer is samples so buyers can engage directly in a more relaxed setting where the designers actually see what they stock in their store. So I feel it helped people understand— even though I was way ahead of the time—that the showroom was necessary. I opened one and funded it 100 percent, even though many people couldn't understand how you make money from a showroom. You see, you need the designers to give you their exclusivity to showcase the pieces to the buyers. But do you really have any buyers? We didn't because we didn't have any retail stores, so it was a way to reach the consumers directly. So we had private appointments with clients who would come in and select pieces they wanted, and we negotiated and liaised directly with the designer on their behalf. Then we also have many stylists, which gives credibility; they would also come in and do a lot of pulls for their clients. It showed people that this is how showrooms are meant to help the fashion industry succeed. So for me, I think it was successful for what my expectations were."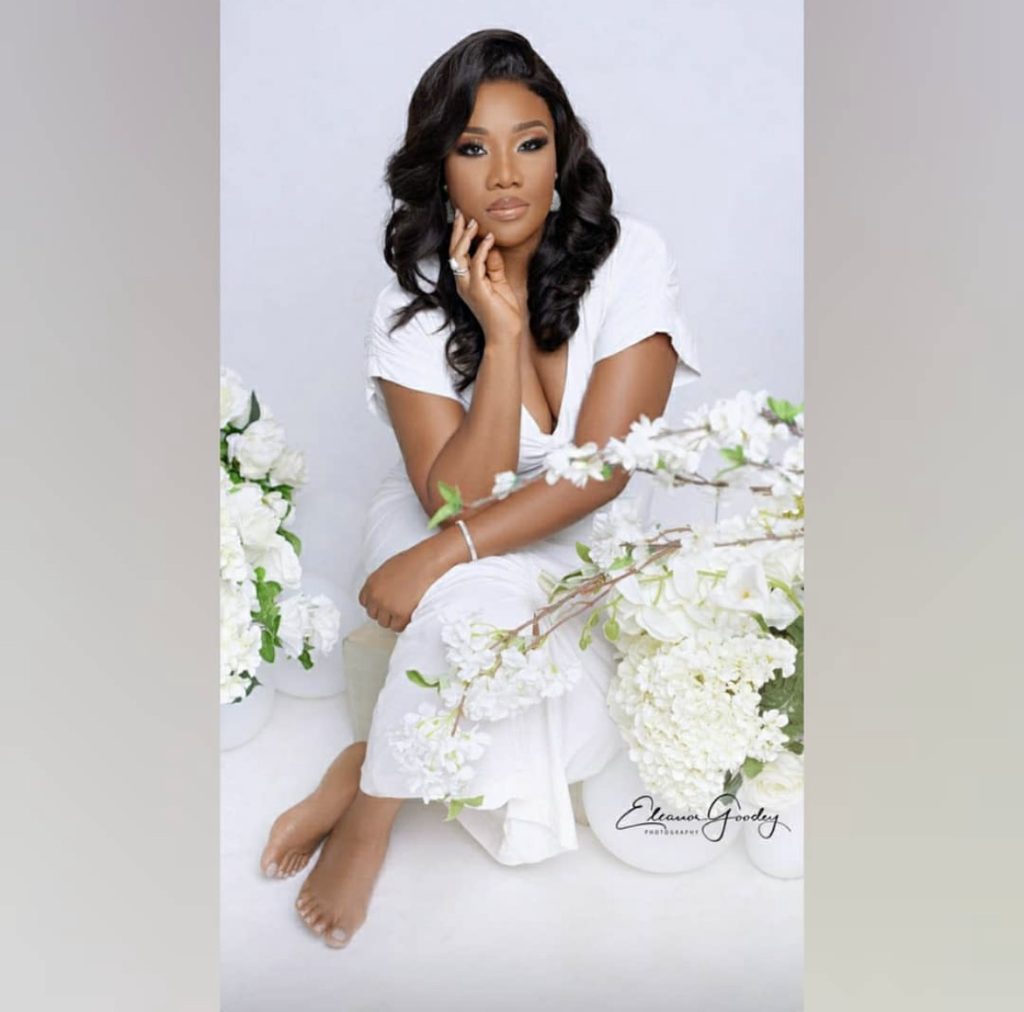 What does her role as an intermediary entail, one might ask? How does she facilitate the interactions between designers and their consumers? Veronica demystified this. "In working as a middle person between designers and end consumers, we offer many insights. One division of VANE is the advisory, offering consultations, and I do that directly; having tons of meetings with the designers, helping them understand their consumers, helping them think in terms of their consumer's lifestyle, and making their pieces more commercial if that is the aesthetic of the brand. I also help them understand their aesthetic and strengthen it so clients can automatically relate. It's almost like your character; if you're soft-spoken or outgoing —all I'm doing is introducing you to other people with similar interests in being friends with you. That is how I explain it to designers so they can target the right customer. And when it comes to the client, we're using a lot of data that we gather from the clients that we style daily, data that we get from the store, what people want, the sizes that work, the styles, colour, fit, fabric. Also, I double up as a buyer for the store along with two other amazing people on my team. We compile all of this information for consumers and have buyer meetings with the brands stocked in the store to help strengthen their productivity and pieces or aesthetics for the end users, which of course, is the consumer. So, on the one hand, as a buyer in the store, I use the information to service the brands in the store, and as a consultant and underneath the advisory arm, for different designers, I use templates and strategies so that they can definitely reach their consumers."
Conversations around luxury are only held by a few. In any given saturated creative industry, luxury is mainly associated with the exclusivity that ensures that the finished product is only enjoyed by people in a privileged social class—cue the biggest fashion houses in the world. But Veronica disagrees; she has a different definition of luxury. When asked if she thinks Nigeria is ready for luxury fashion retail, she replied, "I don't think the question is 'are we ready for luxury fashion retail?' I think that luxury is all about service and time. I think luxury has to do with the exclusivity of time and how it relates to a particular piece, product or service, which means you've taken the time to put in the work. Whether it is three hours cutting and sewing a garment that you made by hand or making limited pieces because you are the only person who can do it, you're taking your time because you want it to look amazing. I think that Nigerians have always embodied luxury. Nigerian consumers are attentive and know what they want when it comes to quality and how it should be made. In fact, I remember very clearly when I started; 80 percent of the pieces I would buy for clients were outside of the country because they shop, they're exposed, they travel, they know, and they are tying it down to value. Not that they didn't want to shop from brands within Nigeria or Africa, it was just that when they think of luxury or the finishing of the product, the fabrics were not up to par, which means if you wear it once, it washes and tears. It wasn't holding up in terms of value.
So I feel we are luxury, and now, all that's happening is designers have begun to understand that the consumers are no longer going to settle for mediocrity, and they have got to up their game. If that takes you educating your team and tailors, and even searching for more fabrics or giving that exclusivity in terms of product to the user so that when you are applying these costs to an item, they totally understand and can see the value, good. Because if you're saying, 'I'm going to charge 400 dollars for this dress,' nobody wants excuses. They don't care if you made it in India or your backyard; you have to be able to deliver the same way that another designer would deliver the same product in another country. So if you're going to charge a certain amount of money and you're saying this is what goes into my costing, many consumers don't mind you giving it your all and even increasing your price to make sure that you deliver on quality in terms of product and service."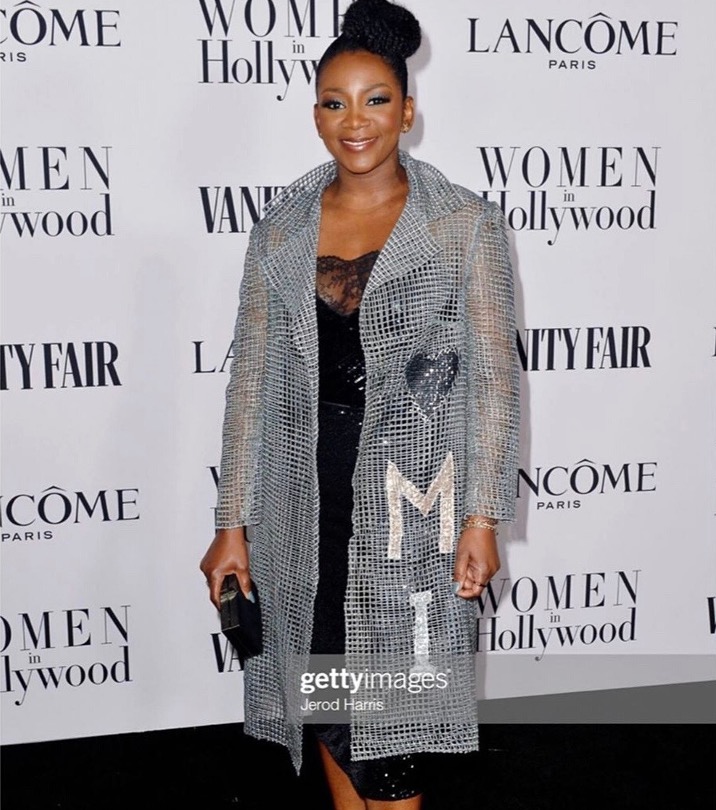 Does she see Nigeria as part of the future of fashion retail shopping, including shoppable videos? "Of course, Nigeria is definitely ready for retail shopping. We see that every day with VANE, the retail store. We get that every day with our clients. Now, we've shifted from 80 percent of our clients shopping outside of the country before they travel to 80-85 percent shopping within the country before they travel on vacations, holidays and birthdays. We are a very celebratory nation, our culture celebrates, just like the Italians, Arabs or Indians, and so we are definitely ready. We're always shopping; people are always buying things that they need. We are ready; I think it's going to be part of future retail shopping," she enthused.
To grow any industry, converting marketing strategies have to be in place. Within the fashion scene, that could take any form between models—whose job is to act as real-life exhibitors of the apparel—and influencers—whose job is to create awareness of the products—deciding what strategies to go with is often a tricky one. Veronica shares her expert knowledge on it. "When it comes to using influencers as a marketing tool, it always helps. You just need to ensure that the influencer identifies with your target audience; it's that simple. You don't use an influencer because of their numbers; you use them because of the reach, connection, and how relatable they are, not only to your product but also to their consumers, which is their following. So you consider their community and what their audience is like? You cannot give somebody who is maybe a foodie a job to influence makeup. Her people follow her because of food, where to eat, spices, what to buy, and how to prepare and combine things. And unless she's a lifestyle influencer, there would be no need. You're better off finding somebody with five thousand followers with maybe 30 comments on their posts and people engaging, as opposed to somebody with two million and a ton of likes but barely ever has anything relatable in terms of comments to her brand. So I think that's a crucial point to consider when using an influencer instead of a model. Yes, you use models all the time for the fit and look of the garment or for campaigns, but more and more, we see the rise of Influencers. I mean, magazines use influencers, celebrities can double up as influencers, and vice versa. So influencers can also be models for your brand, as long as they are relatable to the brand."
Having set the ball in motion and becoming one of the biggest names in Nigerian fashion, Veronica made her mark in the beauty industry. In 2016, the celebrity stylist added the title, Beauty Entrepreneur to her growing accomplishments by creating her own premium luxury nail polish line, 'VANE Polish.' The question is, why nail polish? "There's an innocence to nail polish. Most girls' first association with beauty is lipgloss, lipstick or nail polish. I'm not someone who wears makeup often. I appreciate makeup, but I don't wear it often, so I wouldn't know where to start. But with nail polish, there's an innocence to it, a beauty; it is something I can do by myself. It's also bonding time for my daughter and me. I like nail polish and the colour options. I like that whether you decide to have natural nails or acrylic nails, it's something that we can all apply and use. And like I said, it was an initiation to beauty; it was my first interaction with beauty—the same as my daughter. So it was the right choice for me when it came to beauty and having a product," she revealed.
When asked what production was like and if the nail polish is produced in Nigeria, she replied, "My production process for the nail polish is quite tedious. No, we don't produce here, just because the quality has to be right. The consistency has to also be right. So you need to work with a place that has restrictions and approvals, and so I produce in the US, and we sell globally."
As you may have probably figured out by now, Veronica's clientele boasts of A-list celebrities and socialites. However, who would she say her favourite person to style is? The celebrity stylist barely divulged. "Everyone's my favourite. As a stylist, I don't have a favourite celebrity or client. Every single client I have worked with is extremely unique and greatly appreciated. They give me that amazing opportunity and trust my technique, knowledge, and love of style to allow me to work with them. The misconception is women who hire VANE Style to style their wardrobes are either wannabes or airheads, or it's a waste of money, but if anything, they are actually the really smart ones. The most wellput- together women have stylists; they have somebody who is an expert at understanding cuts and styles, what works, and how to even better their bodies. Most women are actually just too busy. They either have very demanding, extremely high-profile jobs that require that they look a certain part, and they've decided that 'while I might know something, this is not my area of expertise, so let me get someone who knows this. I can take this off of me, so I don't have to think about it, even though I appreciate fashion, and they can just help me curate and put these things together.'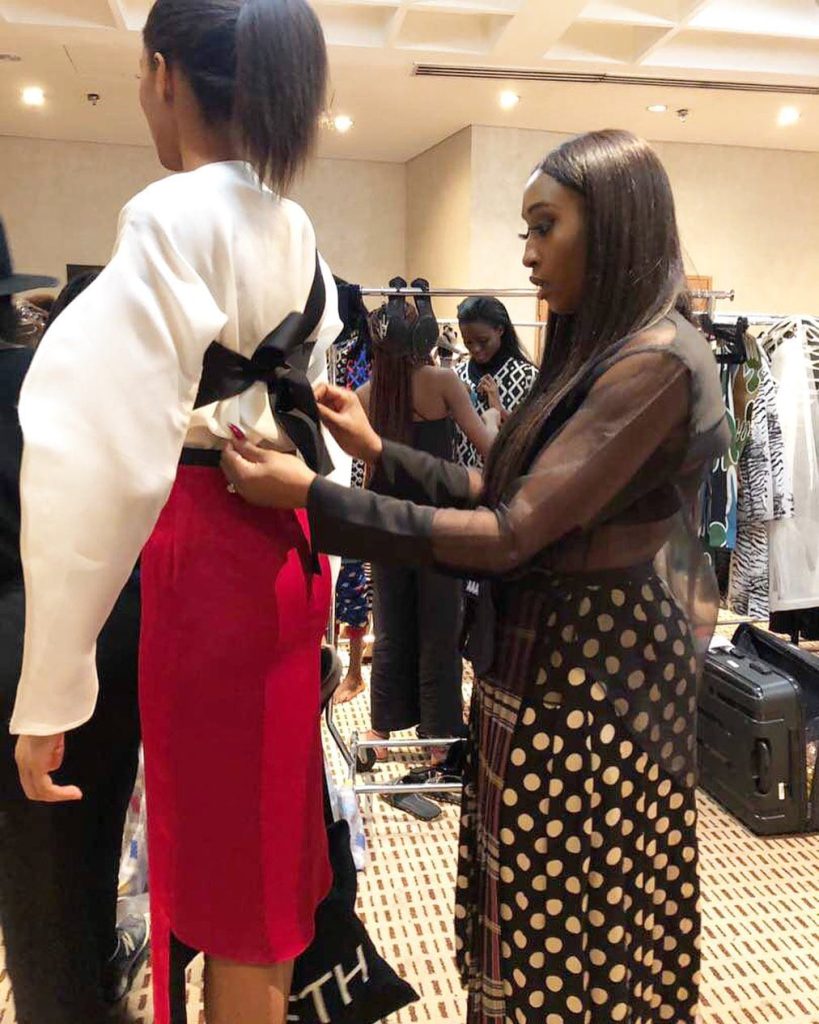 Our services also include taking care of their shopping, alterations, dry cleaning, picking up, and dropping off. We liaise and have designers make them custom pieces, so there's a lot that goes in, and there's a lot of added value advantage to having a stylist. Our services are extremely discreet, so we don't share our clients' contacts, every single star client we've ever had. Thank God, in 12 years, there have been consistent and constant referrals with people, and most of our clients stay with us for three, four, and five years. We also have people who appreciate fashion but don't have the time. And we have people who have either relocated, lost weight, got out of a situation or marriage, or gotten a promotion and need to look a certain part. There are so many reasons why somebody would need or want a stylist. For most of the clients we've received and had the pleasure and opportunity to work with, every single one of them has been someone who was never from a pretentious place or a very shallow point of view of meeting a stylist because they were bored housewives. In fact, if anything, they are so many women that I respect, look up to and admire for where they are in life. Many of them are extremely intelligent, smart, gifted and talented, so if anything, it's just an honour to be in amazing company and styling amazing women of strength and character."
For many A-list celebrities and socialites, Veronica is the go-to person for the creation of a signature style. Every A-list we have come to love today had styling decisions to make at the early stages of their career. What look do they want to be known for? Most of them leave that pondering to the hands of a professional, Veronica Ebie. But how does she interpret people's demeanour to create a signature look for them from scratch? She explained, "A few years ago, when I really understood my own personal style, I knew that style varies; it also changes. Just like growth, it is forever evolving. There is something that stays true to you in terms of your aesthetic. If, for instance, I don't like tight clothes, I'm never going to like tight clothes. If I'm somebody who likes to be snatched, I will always like snatched clothes. If I like to wear short things, chances are I will usualy continue to have short things in my wardrobe. So those things stay with you because it is your aesthetic, which is your character, but many other things change. Then I realised also that nobody ever wants just one style; so I created this template that has a variation of styles. When I have consultations with women, I listen first of all to understand your lifestyle because your lifestyle will always dictate your personal style. Once that is done, we create a client profile based on your lifestyle from scratch, and we look at the numbers together and use those numbers to identify your style within the categories we have. Everything from your calendar, your looks to your shopping is formed based on that."
The fashion industry's styling arm has undoubtedly come a long way since she started. Having come into the industry at a time when the level of the industry's exposure to the global scene was at a minimum, Ebie highlighted some of the positive changes that have not gone unnoticed from then until today. "I am so proud, impressed and blessed to be a part of our industry. We have come a long way from when I started. As I said, in styling women then, first of all, there was no platform. No one was doing what I was doing when I started; I created something that did not exist. Having the personal style clients was easy; it was more like, 'she has style, okay great, help me.' However, with designers, it was more like, 'while you do have the creative designs, you are missing how to structure the business, scale, grow, build, and connect to your consumer. If you're selling 5, 10 or 20 pieces, follow proper structure and strategy, and let me help you, you will be selling 100 to 150 pieces.' So that was where it took convincing, but now we have so many designers doing extremely well; understanding how to cut, manage the backend, understand the customer, commercialise, create a really exquisitely finished garment, and create something authentic to themselves.
And even if people are copying you, how do you continue to use business strategies for fashion to make sure your business is evolving in the right direction? As I said, people are taking more pride in wearing Nigerian fashion, and I don't think it's a case of, 'oh, it's a trend, or it's cool,' why wouldn't you want to wear homegrown designers? It is more accommodating and affordable; they understand your style a bit better, and it's more relatable. The problem clients always had was finishing and value for money. Now, many designers have stepped up such that it's even more difficult to find a designer, especially in our showroom, in the retail arm of the store, who doesn't have great quality. People often see things that I wear— because now I have started wearing 90 percent Nigerian brands— and they say, 'a Nigerian designer did this? Wow! They've come a long way. The finishing is great' Nigerian designers are taking pride in what they're doing, and they know the fierce competition. You're not a Nigerian designer; you're a global international designer who happens to live and reside in Nigeria. So your competition—who you're looking at and colleagues are not just the brands here but globally. So it's up to you and in your best interest to step up your game because they are so many designers everywhere. Especially now that we see most clients are choosing to spend in Naira here in Nigeria; they're choosing to invest in the industry. It is only helping us grow stronger. It encourages our designers to continue to give their best. Nobody is settling for mediocrity anymore, and clients can tell when their garments are not well done. It's good so far."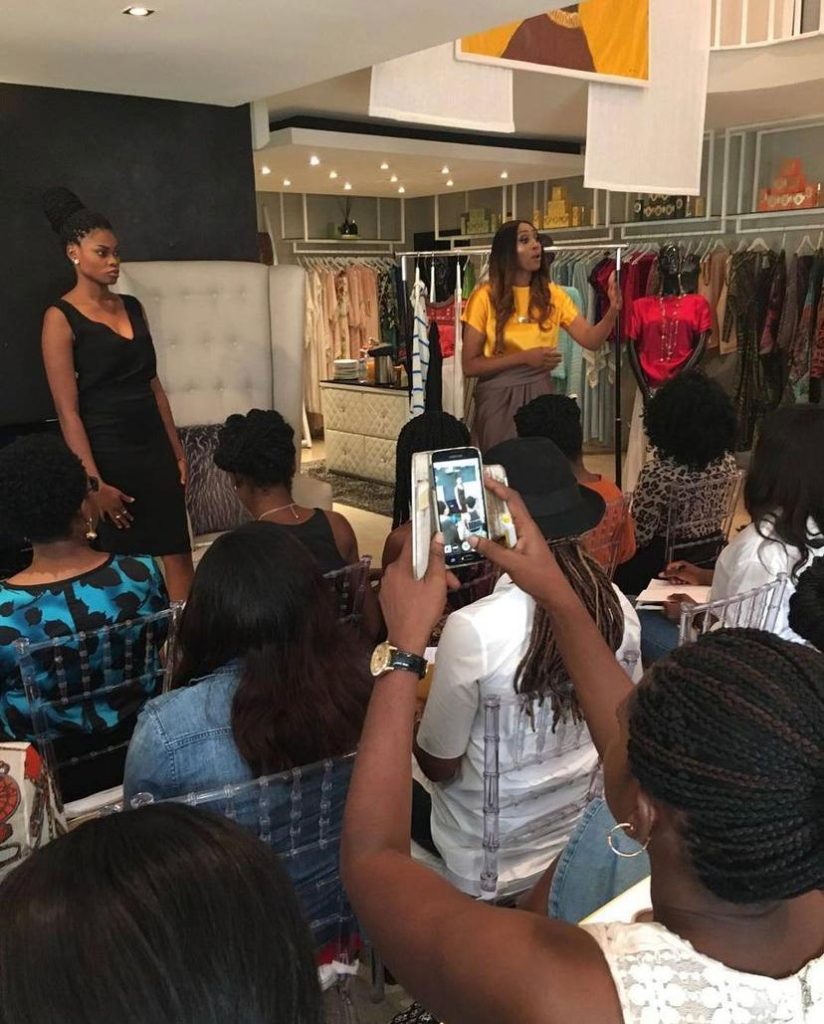 In the same light as the positives, Veronica touched on the problems that still plague the Nigerian fashion industry—and Africa— today. "One thing that I say still troubles us is production. For me, it is single-handedly what is crippling us—the cost of producing the garment. Even though we have a few that are helping but single-handedly, I think it's the one area where we are crippled, struggling, and need help and assistance. Production and access to fabric and textiles are the areas that need to be developed."
For stylists looking to garner the needed respect to upgrade their clientele, not many people other than Veronica are in a position to offer advice. Having an illustrious career which has seen her facilitate several masterclasses, speak at numerous fashion events as an authority, and mentor many young up-and-coming fashion enthusiasts, her guidance is highly regarded with reverence within the fashion scene. Our Editor was able to get a few pointers from the expert stylist. "One of the things I tell anyone who wants to work in the fashion industry is that the opportunity is there. You can't look for someone to give you a handout; you must show that you want to be in this industry. You have to intern, be willing to humble yourself, sacrifice, learn, to gain knowledge. You have to be serious, extremely consistent and have passion behind it. You can't do this for the fame; trust me, there's not enough fame that's going to make you want to do something when you have to meet a client at 4 o'clock in the morning or you've worked all night tirelessly on a client's garment or have to pay for something that your team member or somebody messed up on. There's no glory in that. It's hard, long hours, and it comes from a place of passion and desire to want it above everything else. But the most important thing is to intern. Dedicate a year to interning properly, sacrifice and gain everything you can. Being on time matters, keeping to your word, communicating with your clients, saying thank you, and going the extra mile. All these things will help to form very strong relationships where they can trust you, repeatedly call you back, and recommend you for further work."
As the interview drew to a close, Veronica was asked the rather cliché—but important nonetheless—question: what are five fashion staples that everyone should have? "Fashion staples everyone should have is an amazing blazer and a kaftan [laughs], especially here in Africa. A really nice easy kaftan. Another thing is a pair of jeans, fashion sneakers that double up as casual sneakers that you can wear every day and can wear to travel as well. A pair of really nice slacks, be they black or khaki, and a white t-shirt. I always say people should wear white t-shirts, either v-necks or long sleeves, but whatever it is, a silk blouse or a white t-shirt is necessary for everybody's wardrobe; these are the staples," she enlightened. Fashion in Nigeria has grown leaps and bounds. With the coming of age of this industry—that was once looked on with disdain—coinciding with the mass exportation of African fashion, Veronica's influence, defining the aesthetics that served as the blueprint for its growth, cannot be gushed over enough.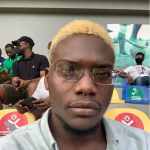 Self-identifies as a middle child between millennials and the gen Z, began writing as a 14 year-old. Born and raised in Lagos where he would go on to obtain a degree in the University of Lagos, he mainly draws inspiration from societal issues and the ills within. His "live and let live" mantra shapes his thought process as he writes about lifestyle from a place of empathy and emotional intelligence. When he is not writing, he is very invested in football and sociopolitical commentary on social media.