Afro Beats Makes History With Tems And Burna Boy At The Met Gala 2023
The Met Gala has never felt the presence of true African culture artists; especially from the giant of Africa and has been birthing great stars to the limelight of entertainment globally. This year turned out to be different and as predicted early by Nigerian Afrobeats artists attending this year's Met Gala, it turned out to be a dream come true.
TEMS AND BURNA BOY MAKE HISTORY AS THE FIRST NIGERIANS TO DEBUT AT THE MET GALA 2023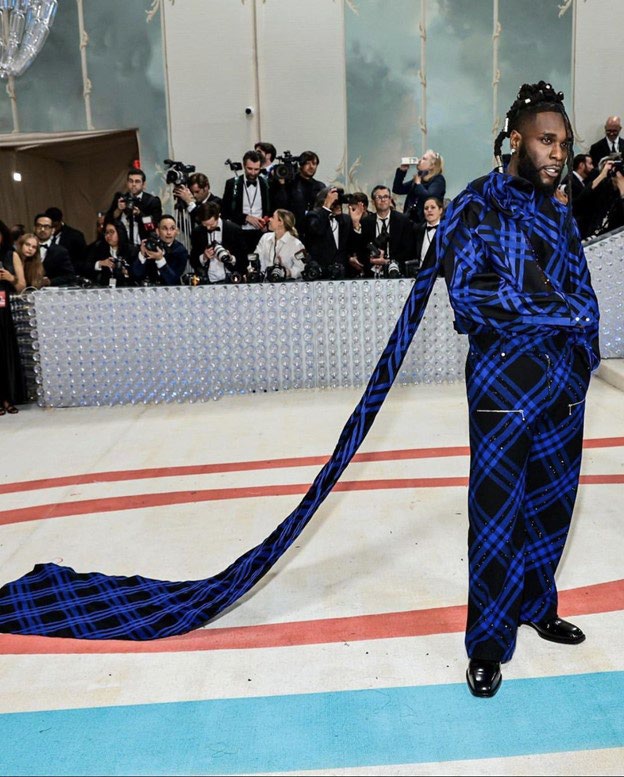 Temilade Openiyi popularly known as 'Tems" is the first ever female artist to grace the presence of the Met Gala 2023.
She has been on a full throttle of getting into huge events since this year. Her last entry was at the Academy awards ( Oscar's), and she slayed effortlessly. Tems is an amazing artist that has been recognized by so many other great artists, producers and directors.
She's one hell of a star and her voice is a melody for the soul.
Tems graced this year's Met Gala and as usual she came prepared and was unique amongst all that were present that night. Tems is one artist who is free spirited and always showcases our culture in whatever she's doing. Her last outfit at the Oscars event was much more of an African culture meets contemporary design.
This year at the Met Gala, she managed to do the same which was beautiful and amazing to see.
Tems wore a first ever custom debut by top designer, Robert Wun. Her custom couture gown was inspired and re-interpretation of Karl Lagerfeld's earlier work with contrast tailoring feathers and elegance. The dress was styled by Dunsin Wright. Tems was looking super flawless and captivating to each person present at the event.
The after party was epic and Tems came in looking like 10 out 10. She wore a hairy gown which was designed by Taiba Taiba from her recent collection of bundles of paradise and was also styled by Dunsin Wright.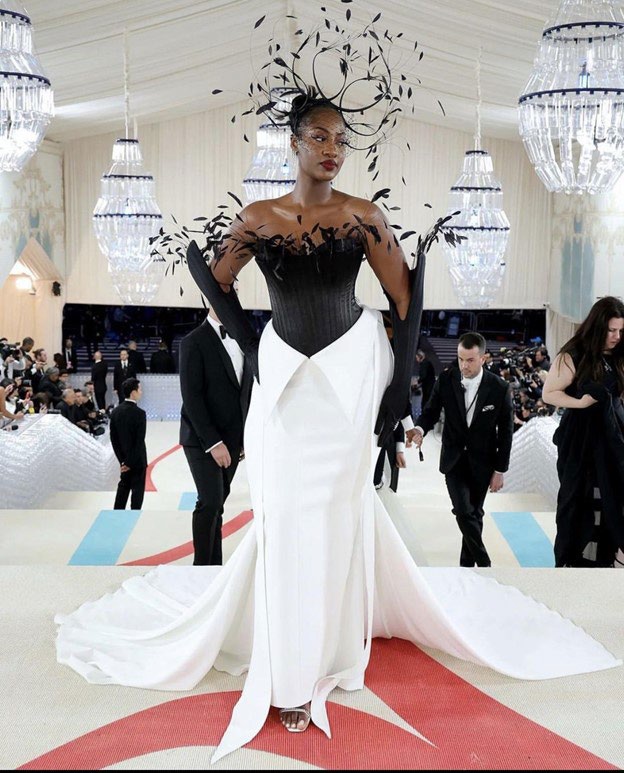 In a side interview with ESSENCE, Tems expressed excitement for making her Met Gala debut.
She said, "Oh my goodness! I have never done it [Met Gala] before. So, I'm so excited. It's
my first time. It's going to be lit!"
Damini Ebunoluwa Ogulu popularly known as "Burna boy" made a debut as the first Male Nigerian artist alongside Tems (Female) to also grace the Met Gala 2023.
Burna boy is Nigeria's top Grammy artist who is widely recognized and has been releasing great songs that tell a story to our culture mostly and songs that make us feel alive more. A talented star who made an entrance at this year's Met Gala.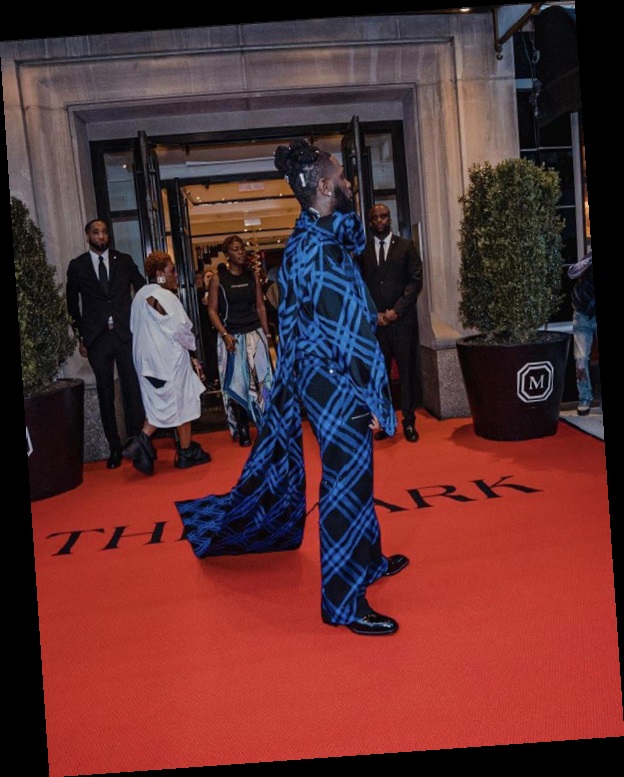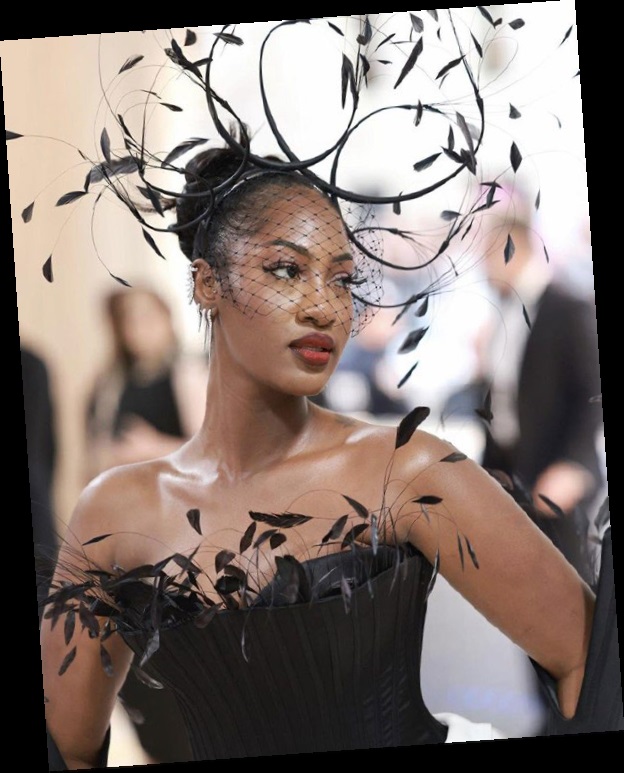 The African giant was checked in wearing a Burberry outfit which was designed by Daniel lee and styled by burna boy's sister Ronami Ogulu. He was looking great in his outfit and was critically praised for it.
Although he didn't attend the after party, he was present at the red carpet looking tush.
According to his stylist, who is his sister, in an instagram post of Burna boy in his Met Gala outfit which she captioned saying; "Successfully convincing @burnaboy to attend the Met is probably my biggest achievement with a laughing emoji attached to it."
Tems and Burna Boy really came prepared to honour Karl Lagerfeld and also to put Nigeria on the map of the biggest fashion event in the world. The trending charts has been wild since they both made an appearance at the Met Gala.
History in the making and it was made in a beautiful way. We can't wait to see other artists gracing the event soon enough.