King Charles III: The Commonwealth Has A New Head

Remembering Diana
King Charles III, the eldest son of Queen Elizabeth II, has lived his life in the shadow of the British monarchy, having had to wait the longest—he was only three years old when his mother, Elizabeth II, acceded to the throne in 1952, making him the heir apparent—to be crowned king or queen thanks to his mother's formidable longevity on the throne. The 74 years old King was made Prince of Wales in 1958 when he was 10 years old, and his investiture was held in 1969, a decade later. Despite the many challenges he has faced along the way, he has remained steadfast in his commitment to duty and service and has now taken the throne this weekend, May 6.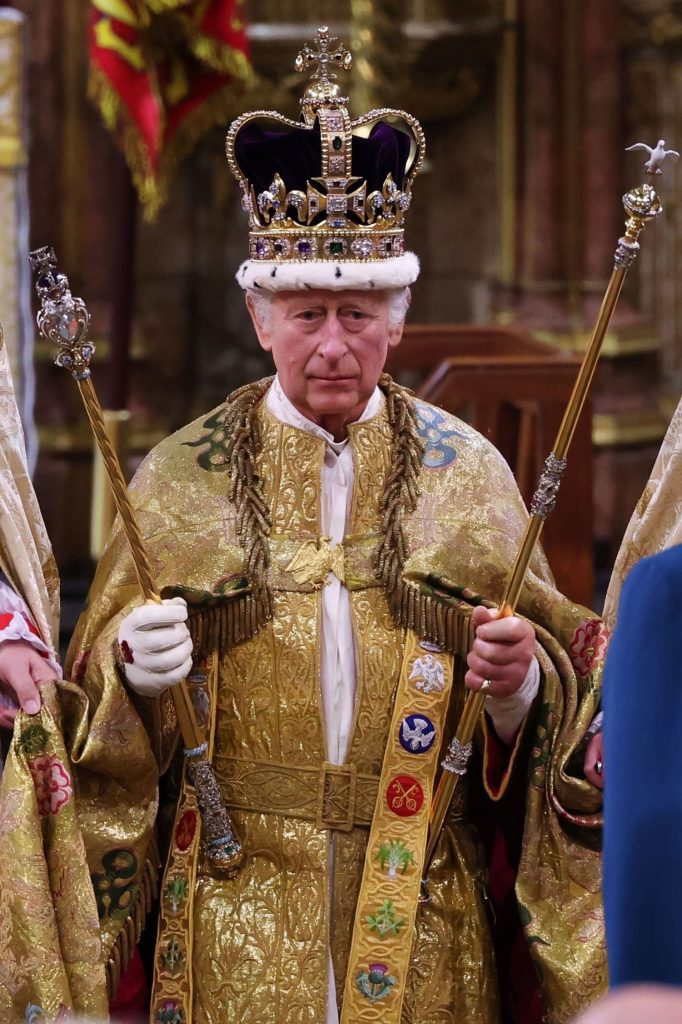 Charles was born on November 14, 1948, and was immediately thrust into the public eye as the heir to the throne. He was educated at Gordonstoun School in Scotland and later went on to study at Trinity College, Cambridge. Throughout his youth, he was known for his interest in the arts and his passion for environmental conservation.
As he grew older, Charles became increasingly involved in public life, taking on numerous charitable causes and travelling extensively on behalf of the British monarchy. In 1981, he married Lady Diana Spencer, and the couple had two sons, Prince William and Prince Harry.
Remembering Diana King Charles III and Lady Diana Spencer got married on June 29, 1981, when he was the Prince of Wales, in a highly publicized and extravagant ceremony at St. Paul's Cathedral in London. At the time of their marriage, Charles was 32 years old, and Diana was just 20. Their relationship began in 1977 when Charles was dating Diana's older sister, Lady Sarah.
Diana and Charles became reacquainted in 1980 when they were guests at the same country weekend event. They began dating soon after, and their relationship quickly became the subject of media attention.
Despite their initial attraction, Charles and Diana's marriage was troubled from the beginning. Charles was known to have had an ongoing relationship with Camilla Parker Bowles, whom he had met in the early 1970s.
Diana reportedly became aware of this relationship early on in their courtship, and it caused tension between the couple.
Their marriage was also plagued by other issues, such as Diana's struggles with bulimia and depression, Charles' busy schedule and absence from home, and differences in their personalities and interests. The media scrutiny and public pressure on them also added to the strain on their relationship.
In 1992, after years of speculation and rumours about their marriage, Charles and Diana announced their separation. They were officially divorced in 1996, one year before Diana's tragic death in a car accident in Paris, survived by her two sons whom King Charles had to raise alone.
Although their marriage was fraught with difficulties, Charles and Diana's relationship played a significant role in the history of the British monarchy and continues to be the subject of fascination and study.
Despite his personal challenges, Charles has remained dedicated to his duties as a member of the royal family. He has worked tirelessly to promote causes close to his heart, including environmentalism and interfaith dialogue.
Charles has been a controversial figure throughout his life. He has been criticized for his outspokenness and his perceived lack of empathy. However, he is also a popular figure among many people who admire his commitment to his work and his dedication to public service.
Issues and Succession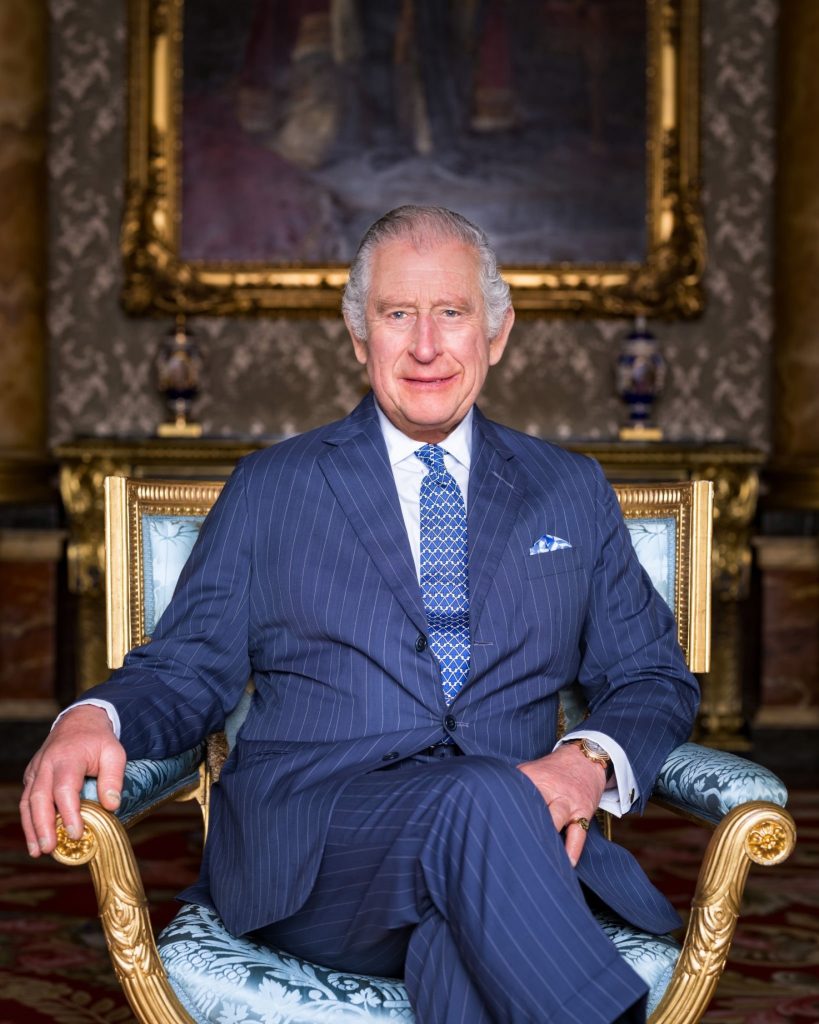 King Charles III is the eldest son of Queen Elizabeth II and Prince Philip, Duke of Edinburgh. He has two children from his first marriage to Princess Diana and one child from his second marriage to Camilla Parker Bowles.
His first child is Prince William, Duke of Cambridge, who was born on June 21, 1982.
He is currently second in line to the British throne, after his father, and is married to Catherine Middleton, now Catherine, Duchess of Cambridge. The couple has three children: Prince George, Princess Charlotte, and Prince Louis.
The King's second child is Prince Harry, Duke of Sussex, who was born on September 15, 1984. He is sixth in line to the British throne and is married to Meghan Markle, now Meghan, Duchess of Sussex, a marriage that brought an unending drama to the royal family, culminating in the couple's eventual relocation to California, United States. The couple, who have since both stepped away from senior royal duties, has two children: Archie Harrison Mountbatten-Windsor and Lilibet "Lili" Diana Mountbatten-Windsor.
Charles III's third child is from his second marriage to Camilla Parker Bowles. Her name is Camilla, Duchess of Cornwall, and she was born on July 17, 1947. Camilla is not in the line of succession to the British throne as she is a consort, not a reigning monarch.
An Institutional Cultural Significance
In our history, there were not as many mentions of the King as his mother, who was also Nigeria's official Queen when we were a sovereign state and an independent constitutional monarchy between 1960 and 1963. However, as the monarch of the former colonial power that once ruled Nigeria, King Charles III and the British monarchy still hold a symbolic significance in Nigeria, and the country's political, social, and cultural history is closely linked to its colonial past. The relationship between the two countries remains significant. Today, the King has no official or personal relationship with Nigeria beyond the normal diplomatic relations between the United Kingdom and Nigeria as two sovereign nations.
Last year, on November 9, President Buhari met with King Charles III in Buckingham Palace in a meeting that, according to the President, was to foster Nigeria's bilateral relationship with the UK. In an interview after meeting with the 73-year-old monarch, Buhari noted that Nigeria is a large market and it is wise for the business relationship between the two countries to be nurtured. "Firstly, we are to meet with the king in Kigali, but unfortunately, the meeting was postponed. He is interested very much in Nigeria, maybe because of Nigeria's relationship with Britain for long, our economic strength, I think we are still of great attachment to them.
The king speaks very well of Nigeria and wants the relationship to continue and if possible, improve," reported the outgoing president.
On the entertainment front, Tiwa Savage's performance at the coronation was also another indication of the significant cultural exchange between both countries across borders.
All Hail The British King, New Head of The Commonwealth
This weekend, May 6, 2023, Charles III was officially crowned king in a ceremony steeped in tradition and pomp. The coronation— a momentous occasion for the British people, marks the beginning of a new chapter in the country's history.
Before taking the throne, Charles had said that he was committed to continuing the legacy of his mother, Queen Elizabeth II, and to serving the British people with honour and distinction.
While he faces many challenges ahead, he is confident that with the support of his family and his subjects, he can rise to the occasion and lead his country with wisdom and grace.
As King, Charles is expected to continue to undertake official duties and engagements on behalf of the country. He is also likely to continue to speak out on issues that are important to him.
It remains to be seen how he will shape the monarchy in the years to come.
Timeline Gallery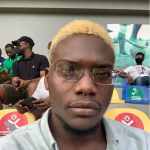 Self-identifies as a middle child between millennials and the gen Z, began writing as a 14 year-old. Born and raised in Lagos where he would go on to obtain a degree in the University of Lagos, he mainly draws inspiration from societal issues and the ills within. His "live and let live" mantra shapes his thought process as he writes about lifestyle from a place of empathy and emotional intelligence. When he is not writing, he is very invested in football and sociopolitical commentary on social media.