Watch Of The Week: Beef
Netflix makes an early bid for the year's juiciest new series with Beef" a twisty, dark and stellar showcase for Steven Yeun and Ali Wong in which the escalating fallout from a road-rage encounter spirals out of control. Disarmingly funny and increasingly nasty, it should make everyone think twice before honking at that idiot stranger who just pulled out in front of you. That's where it all begins for Danny Cho (The Walking Dead's Yeun), a struggling contractor working with his unambitious brother Paul (Young Mazino) after he nearly backs into Amy Lau (Ali Wong), a mom on the verge of cashing in by selling her company to a wealthy art snob (Maria Bello).
One pointedly extended finger later, the chase is on, leaving both Danny and Amy eager to settle the score, prompting a game of tit-for-tat that gradually begins to inflict pretty significant collateral damage on those around them, including Amy's husband, George (Joseph Lee), who is somehow oblivious to the simmering anger that his wife carries around inside her. Series creator
Lee Sung Jin has worked predominantly in sitcoms, which explains the darkly comic streak that runs through many of the situations. But the weird turns have a dramatic side, making Beef as hard to characterize as it is to stop watching.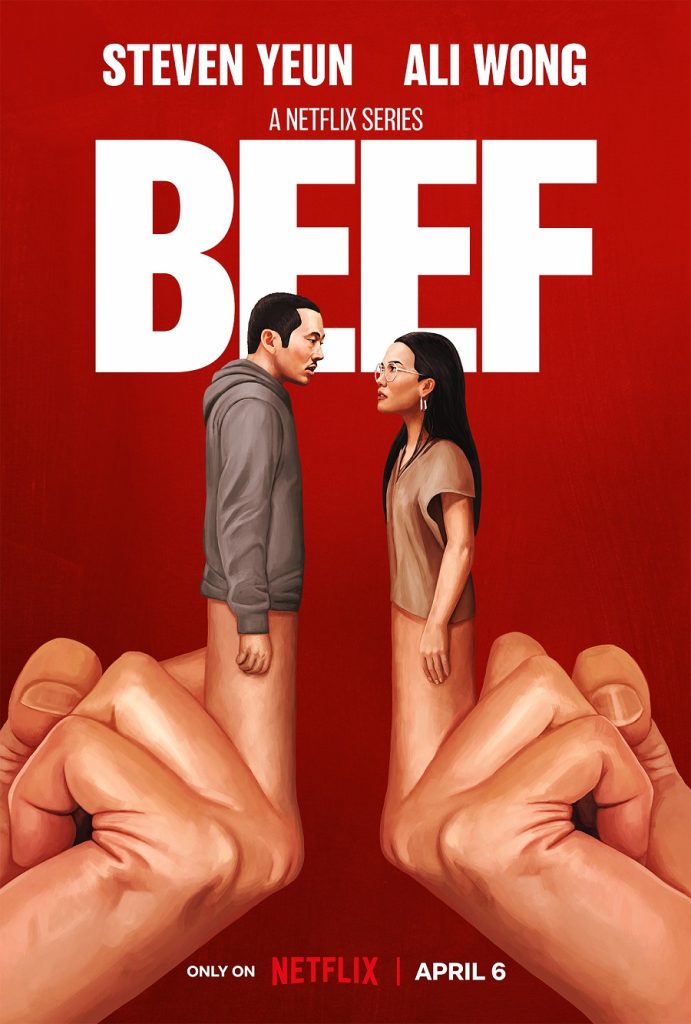 Part of that has to do with the deft way the series peels back layers regarding the key layers and their relationships, including past actions that have major consequences in terms of the pivotal conflict. Those sequences help explain the chips on their shoulders that might lead Amy and Danny to risk so much on a seemingly pointless feud. The fact that the series features a
predominantly Asian-American cast is easily overlooked, given the device that sets it all in motion but show effortlessly weaves elements of cultural specificity into the proceedings, including Danny's sudden and not-too-convincing interest in the Korean church and the pressure he feels regarding his obligations to his parents as well as his brother.
Perhaps foremost, Beef organically advances the story in a way that carefully builds in absurdity as the bad choices and retaliation pile up upon each other. It's also that rare streaming series that doesn't feel like it's straining or vamping to flesh out ten episodes.
In that sense, the premise's simplicity belies how intricately it all unfolds. Danny and Amy might not appear to have in common, but they share a hidden bond in their seemingly inexhaustible supply of pettiness and hostility. Beef takes that dynamic, marinates in it, and somehow serves up a four-star meal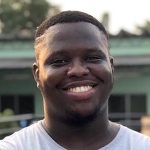 Boluwatife Adesina is a media writer and the helmer of the Downtown Review page. He's probably in a cinema near you.