9 Steps To Achieving Luxury Hotel Look
When it comes to living, comfort is key. Our homes may not look as breathtaking as the world's most luxurious hotel, but no matter the architecture and phenomenal interior design that these
hotels graciously portray, our homes provide us something these short-term accommodations can't—our sense of ownership.
There is a reason why 5-star hotels and top-echelon Airbnb listings command pricey lodge prices; they are usually designed with the customer's— several people walking through the doors at every turn—satisfaction in mind. The security, hospitality, fine dining, bougie artworks, corporate, health, and fitness facilities, and all the offerings of a true 5-star hotel are as persuasive as can be. These features naturally form the tourist attractions that allow us to fall in love with them. But it is something borrowed. How can we give our own space that 5-star feel.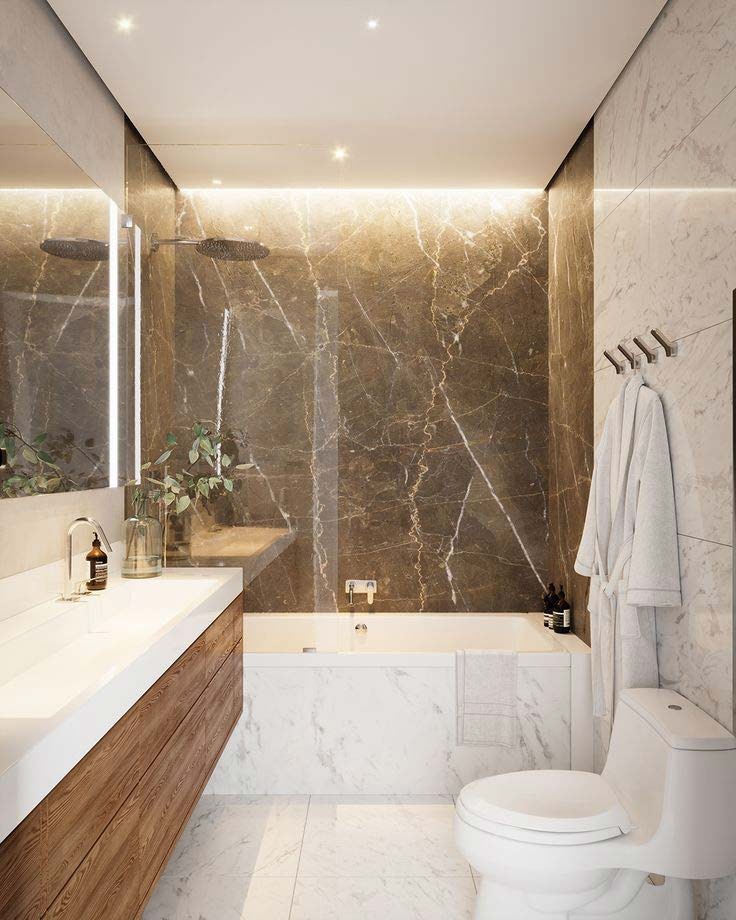 Don't Skimp on Bedding
Many people look forward to snoozing in luxury getaway accommodations simply because of the cushy beds. The bedroom is a great place to invest your money. Although we spend a significant amount of time in this room, many homeowners skimp in this room, since other people don't often see it. The right bedding should be soft and feel luxurious as it touches your skin. It should make you feel like you are being embraced in a soft cocoon. Linen bedding is a popular choice at the moment, and there's a good reason why. As far as colours go, it doesn't get more "hotel-ly" than an all-white ensemble.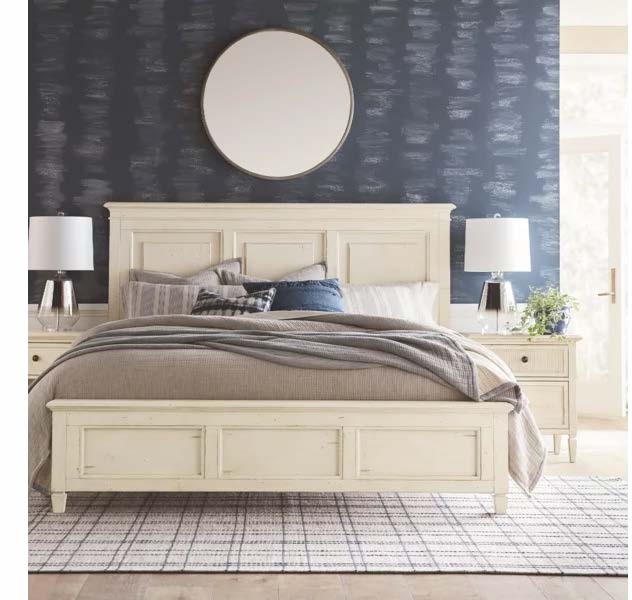 Add a Rug
We encourage placing a comfortable, plush rug in the bedroom. Why not set a soft sheepskin (faux is fine too!) by your bedside? Your feet will get the royal treatment as you emerge from your cocoon each morning. Moroccan rugs are also extremely cosy; choose one in a black-and-white hue if you don't wish to overwhelm your space with colour.
Address Lighting
Think about the atmosphere you'd like to create in your sleep space. Lighting should be moody and soft and can sometimes be sexy, too! Not sure where to begin? Indirect lighting, such as lamps
with soft fabric shades or cove lighting, are great options.
Hang Mirrors
Hotel rooms don't have to be large in size to feel beautiful and inviting, and neither does your bedroom. But if you do want to make your space feel more expansive, strategically place mirrors
in the space to help reflect light and to make the room feel larger. We suggest leaning one atop a desk to create a makeshift vanity— this will also help make your bedroom feel like it belongs in a
boutique hotel—or hanging mirrors above each bedside table.
Display Art
Artwork is what gives a bedroom extra personality and is a key component of luxury hotel rooms too. Here, take the opportunity to display a large canvas or framed piece. Gallery walls, while a
favourite for other rooms of the home, don't look quite as luxe in the bedroom. If you're drawn to a modern aesthetic, a large abstract piece is an excellent choice. If your style leans more traditional, consider hanging a framed landscape. Black and white figure drawings are also quite chic; lean a few atop a dresser for a casual, Parisian vibe.
Streamline Accessories
High-end hotel rooms are never filled to the brim with accessories and knick-knacks; rather, they're thoughtfully curated with just the right amount of decor, so you'll want to take this approach
with your own bedroom too. Minimize visual clutter—a personal touch, such as a small vase of flowers, an elegant clock, or a sterling silver jewellery dish on the bedside table is sometimes enough. Choose items that you'll be happy to admire as you wake up each day, and toss or donate anything that doesn't make your space feel more zen.
Add Greenery With Live Plants
Incorporating live plants into your decor and design is a perfect way to add a fresh touch to them. Just make sure you get low-maintenance houseplants that don't need much attention. Depending on how your cleaning process is, if you're not there to water the plants for a while, you want them to still stay alive.
Don't Forget About the Bathroom
Everyone appreciates a spacious, spotless hotel bathroom. Finish the hotel vibe by making your own look as sleek and streamlined as possible. Tuck beauty products away into drawers or bins to
keep the sink area free of clutter. Display just a few everyday essentials in a petite basket and set it atop a marble tray. Ensure your space is well-stocked with everything you or a guest might need: washcloths, extra toilet paper, plenty of hand soap, and the like. Just add a candle or a chic bottle of perfume and you're all set.