Diabetic? All You Need To Know About The Sugar Disease
Diabetes is the number-one cause of kidney failure, lower-limb amputations, and adult blindness. The hormonal and metabolic disorder damages blood vessels and increases the risk of heart attack,
stroke, chronic kidney disease, and vision loss. Although diabetes is quite a disadvantage and
requires a major lifestyle change, it is not a death sentence.
Here is all you need to know about one of the most common diseases in the world.
WHAT IS DIABETES?
Diabetes happens when your body cannot take sugar (glucose) into its cells and use it for energy.
This results in a buildup of extra sugar in your bloodstream. Mismanagement of diabetes can lead to serious consequences, causing damage to a wide range of your body's organs and tissues — including your heart, kidneys, eyes and nerves.
WHY IS MY BLOOD GLUCOSE LEVEL HIGH? HOW DOES THIS HAPPEN?
The digestion process includes breaking down the food you eat into various nutrient sources. When
you eat carbohydrates (for example, bread, rice, pasta), your body breaks this down into sugar (glucose). When glucose is in your bloodstream, it needs help—a "key"—to get to its final destination where it's used, which is inside your body's cells (cells make up your body's tissues and organs). This help or "key" is insulin.
Insulin is a hormone made by your pancreas, an organ located behind your stomach. Your pancreas releases insulin into your bloodstream. Insulin acts as the "key" that unlocks the cell wall "door," which allows glucose to enter your body's cells. Glucose provides the "fuel" or energy tissues and organs need to function properly. If you have diabetes, your pancreas either doesn't make any insulin or enough insulin, or it makes insulin, but your body's cells don't respond to it and can't use it as it normally should. If glucose can't get into your body's cells, it stays in your bloodstream and your blood glucose level rises.
WHAT ARE THE DIFFERENT TYPES OF DIABETES AND THEIR SYMPTOMS?
TYPE 1 DIABETES
This type is an autoimmune disease, meaning your body attacks itself. In this case, the insulin-producing cells in your pancreas are destroyed. Up to 10% of people who have diabetes have Type 1. It's usually diagnosed in children and young adults (but can develop at any age). It was once better known as "juvenile" diabetes. People with Type 1 diabetes need to take insulin every day. This is why it is also called insulin-dependent diabetes.
Symptoms include nausea, vomiting or stomach pains and yeast infections or urinary tract infections.
TYPE 2 DIABETES
With this type, your body either doesn't make enough insulin or your body's cells don't respond
normally to the insulin. This is the most common type of diabetes. Up to 95% of people with  diabetes have Type 2. It usually occurs in middle-aged and older people. Other common names for Type 2 include adult-onset diabetes and insulin-resistant diabetes. Your parents or grandparents may have called it "having a touch of sugar." You may not have any symptoms at all or may
not notice them since they develop slowly over several years.
PREDIABETES
This type is the stage before Type 2 diabetes. Your blood glucose levels are higher than normal but not high enough to be officially diagnosed with Type 2 diabetes.
GESTATIONAL DIABETES
This type develops in some women during their pregnancy. Gestational diabetes usually goes away after pregnancy. However, if you have gestational diabetes, you're at higher risk of developing Type 2 diabetes later on in life. You typically will not notice symptoms. Your obstetrician will test you for gestational diabetes between 24 and 28 weeks of your pregnancy.
WHAT ARE THE SYMPTOMS OF DIABETES?
• Increased thirst.
• Weak, tired feeling.
• Blurred vision.
• Numbness or tingling in the hands or feet.
• Slow-healing sores or cuts.
• Unplanned weight loss.
• Frequent urination.
• Frequent unexplained infections.
• Dry mouth.
OTHER SYMPTOMS
In women: Dry and itchy skin and frequent yeast infections or urinary tract infections.
In men: Decreased sex drive, erectile dysfunction, decreased muscle strength.
WHO GETS DIABETES? WHAT ARE THE RISK FACTORS?
Factors that increase your risk differ depending on the type of diabetes one ultimately develops.
RISK FACTORS FOR TYPE 1 DIABETES
Having a family history (parent or sibling) of Type 1 diabetes. Injury to the pancreas (such as by infection, tumour, surgery or accident). Presence of autoantibodies (antibodies that mistakenly attack your own body's tissues or organs). Physical stress (such as surgery or illness). Exposure to illnesses caused by viruses.
RISK FACTORS FOR PREDIABETES AND TYPE 2 DIABETES
Family history (parent or sibling) of prediabetes or Type 2 diabetes.
Being Black, Hispanic, Native American, Asian-American race or Pacific Islander.
Being overweight or obese.
Having high blood pressure.
Having low HDL cholesterol (the "good" cholesterol) and high triglyceride level.
Being physically inactive.
Being aged 45 or older.
Having gestational diabetes or giving birth to a baby weighing more than 9 pounds (or 4kg).
Having polycystic ovary syndrome.
Having a history of heart disease or stroke.
Being a smoker.
RISK FACTORS FOR GESTATIONAL DIABETES
Family history (parent or sibling) of prediabetes or Type 2 diabetes.
Having been overweight or obese before your pregnancy.
Being over 25 years of age.
IS THERE A CURE FOR DIABETES?
There isn't a cure yet for diabetes, but losing weight, eating healthy food, and being active can really
help.
TREATMENT
Diabetes can be treated and its consequences avoided or delayed with diet, physical activity, medication and regular screening and treatment for complications.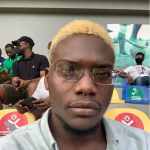 Self-identifies as a middle child between millennials and the gen Z, began writing as a 14 year-old. Born and raised in Lagos where he would go on to obtain a degree in the University of Lagos, he mainly draws inspiration from societal issues and the ills within. His "live and let live" mantra shapes his thought process as he writes about lifestyle from a place of empathy and emotional intelligence. When he is not writing, he is very invested in football and sociopolitical commentary on social media.