Autism Awareness Part 5
AUTISM IS NOT A Single Story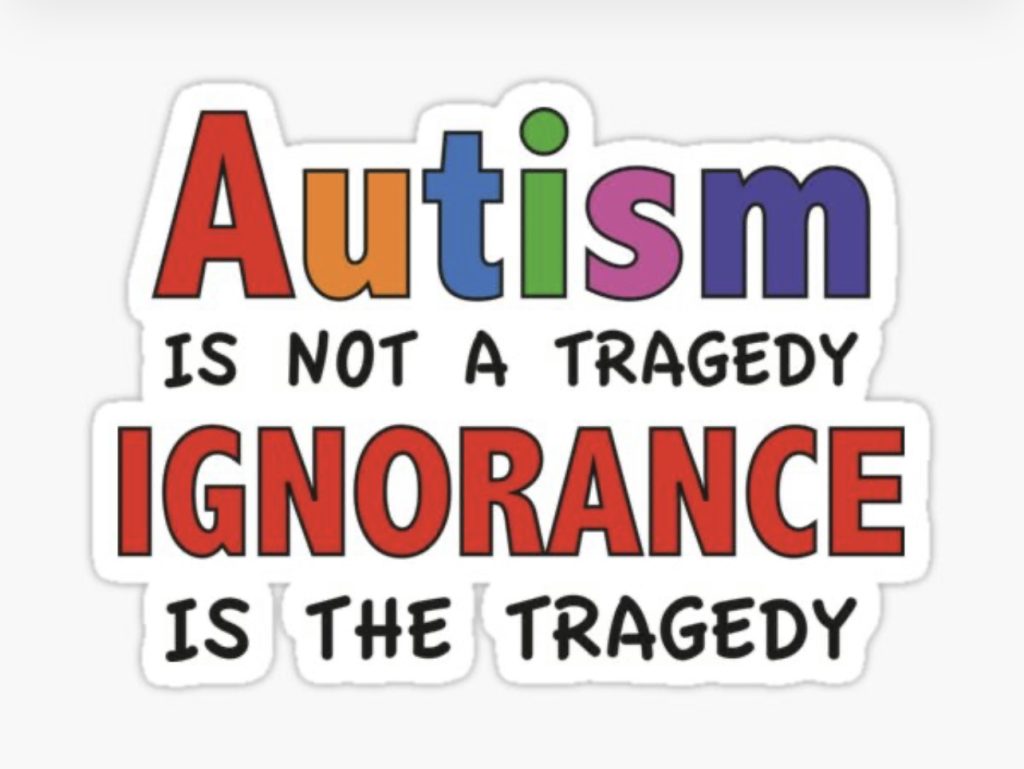 Each person with autism has a unique set of strengths, abilities, and struggles, and various factors and co-occurring conditions shape their experiences. In turn, the impact of autism can vary greatly, from high levels of support needed to independent functioning.
Recognising the diversity and individuality within the autism community is crucial to understanding and respecting the diverse experiences and perspectives of individuals with autism. Autistic people exist along a spectrum; autism is definitely not a single story. It has beauty, and simultaneously, in my opinion, autism can be a beast.
The common thread that runs through autism is the potency of love and the power of hope. You must never stop loving and never stop hoping. It's never too late to facilitate your child's life of independence and self-fulfilment.
I end this month-long series on Autism with three stories that illustrate the potency of love; they demonstrate the need to gather knowledge and why one must never give up on their child with Autism.
THE POTENCY OF LOVE BY CHIKA OMORUYI, A MOTHER WITH THREE AUTISTIC SONS
The first diagnosis left me speechless. My Mum kept looking at me, but no reaction came till I was robbed later that day; I flipped, and it all came out.
My Mum had to call my brother to satiate me. I researched, went to seminars and attended Skype meetings with "experts" — many of whom proved to be quacks looking for Guinea pigs to try out some of their innovations. I was a shadow of myself, but any small progress was welcomed with celebrations.
Following the 3rd diagnosis, the psychologist collated a team of psychiatrists and experts to see me. Still, all I wanted was the guarantee that I could contact him at any time.
From endless head banging, suspensions, being non-verbal, sensory issues, countless SLT sessions, I am grateful to God for guiding us through it all. We've had some amazing highs and some devastating lows; I wouldn't have it any differently. I love my boys.
We take it one day at a time.
I am forever grateful for everything.
An important lesson has been to give the boys my best; I have to take time out to Refresh and Recharge. It is so important we take some time out for ourselves to recalibrate; get respite so we don't burn out.
HOPE PERSONIFIED: CAMBRIDGE UNIVERSITY'S JASON ARDAY BECOMES YOUNGEST BLACK PROFESSOR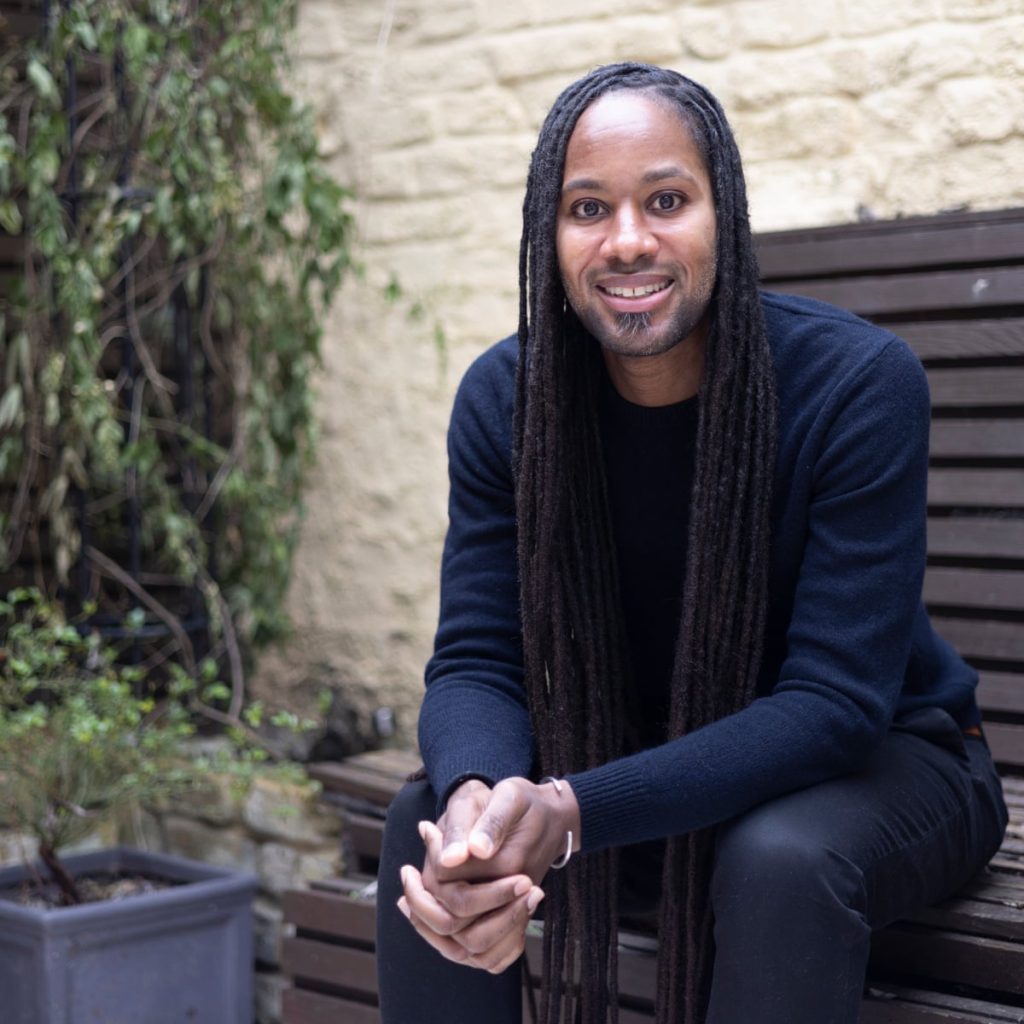 BBC News Pidgin. (2023). Jason Arday: Cambridge University professor wit autism wey no fit read until 18. [online] Available at: https://www.bbc. com/pidgin/articles/ c3gvdr99rgqo Diagnosed with autism in his early years, Jason Arday was unable to speak until he was 11 years old and could not read or write until he was 18. Now aged 37, he is the youngest black person ever appointed to a professorship at the University of Cambridge. His mother played a critical role in developing his self-confidence and skills. She introduced him to a wide range of music in the hope this would aid his conceptualisation of language.
But it also kick-started a lifelong interest in popular culture that has characterised some of his research. Supported by his mentor, college tutor and friend Sandro Sandri, Professor Arday finally began to read and write in his late teens.
He went on to get a degree in Physical Education and Education Studies from the University of Surrey before training as a PE teacher.
Professor has since acquired two masters qualifications and a PhD in educational studies. Asked when he realised he was a sociologist, he says it was probably in about 2015.
"On reflection, this is what I meant to do."
Eight years on, he has become a professor of sociology of education at Cambridge. There are currently five black people who are professors at the university.
Born and raised in Clapham, south-west London, Professor Arday, a sociologist, says formative moments included watching Nelson Mandela's release from prison on television and South Africa's symbolic triumph in the 1995 Rugby World Cup.
MY STORY
Having discovered quite early that one of my twins is on the Autism Spectrum, I have since immersed myself in the autism community, working tirelessly to ensure my daughter achieves her highest potential and lives her best life. I look forward to my daughter starting college in September, embarking on the first stage of adulthood like any other young adult.
A working mum, I passed the certification exam in 2019 to become a Certified Special Needs Therapist, IBCCES, and just this year was awarded a Diploma in Autism. A few years ago, I founded the group AMIN (Autism Mothers In — and outside — Nigeria), a community of mothers offering hope and succour to fellow mothers and Autistic families.
Famous diagnosed Autistic people;
• Actors; Dan Aykroyd, Daryl Hannah and Anthony Hopkins
• Musicians; Courtney Love and Susan Boyle
• Satoshi Tajiri, the creator of the video game franchise, Pokemon
• Greta Thunberg, the climate activist.
• Elon Musk, owner of Tesla
THE ONE PERCENT
Persons with autism are 1% of the world's population.
Albert Einstein, Charles Darwin, Michelangelo, Sir Isaac Newton, Leonardo da Vinci, Vincent Van Gogh and Thomas Edison are all thought to have been autistic though they were never diagnosed.
Autistic people thrive with the right support starting with early intervention. The inclusion of persons with autism makes the world a more beautiful and meaningful place to live in.
Autistic people have so many gifts to share with the remaining 99% of the world's population. All they need is love.
As a parent, all you need is hope and perseverance.
As a community, acceptance and understanding.