To Your Ears, And The World Beyond: BNXN: The Artist Formerly Known As Buju
"Let's all go to OX and have steak!" was the last thing I expected to hear as I and a few members of Daniel Benson's team entered the studio, which is located in the Lekki axis of Lagos. He nodded to acknowledge our presence as we entered, but not before the Babcock University graduate sang his final ad-libs into the wellplaced microphone in front of him. However, walking in on "BNXN" (pronounced Benson) in the middle of a session at what was, at the time, the last embers of the day wasn't on the cards.
It all started as my Uber sped off, from Oniru, Lagos to an undisclosed location. On the drive there, the radio blared Finesse, one of the biggest songs out of the country featuring BNXN. From how well the driver chased after each lyric word for word, unhurriedly as he waded through the bustling Lekki traffic, what might have felt like an insurmountable rise to fame at some point in BNXN's career was now a thing of the past –he now has a fan in everybody–. A few cars ahead in a blue Mercedes-Benz SUV, was a mix of his squad and a few privileged holders of his HeadsbyBNXN NFT. Another car followed closely after, hauling a bright young artist and his team, hoping to impress "the feature king" (as he's been dubbed by his ardent fans) enough to join him on the track. BNXN appearing on tracks and adding the oomph that was previously absent was one of the things he did effectively. His consistent dominance on the majority of the country's top music charts attests to this, and they hoped to have a taste of it. The two cars had driven in before the car I was in turned into the all-too familiar gated residence where we met. I introduced myself as Tilewa Kazeem from DOWNTOWN and he was quick to respond with an apology with the scheduling hiccups. The rest of that day would unravel at an opulent restaurant where we'd start a two-day discussion about his career, his reasons for developing his NFTs, the Grammys, and much more.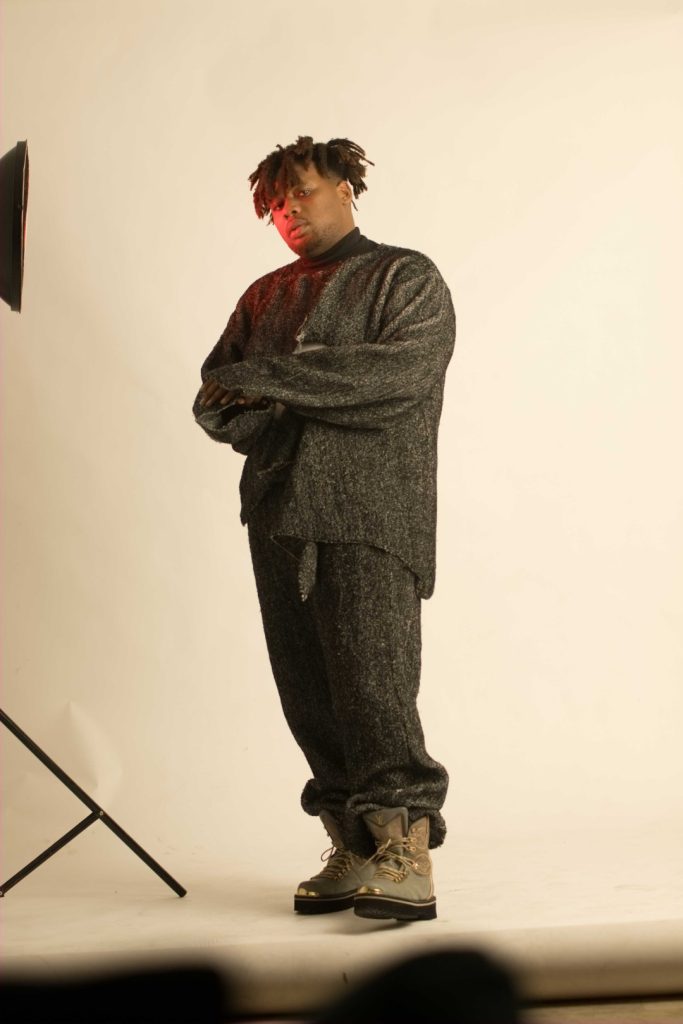 We were all standing about while the waiters shuffled tables and chairs to make room for everyone. As they run around to take our orders, there's a sense of familiarity in the air; everyone greets him and at some point later that night, someone from the restaurant management came to acknowledge him. That night, he had his usual Jollof rice and T-bone steak. "Order whatever you want, don't worry about it," he said before returning to his conversation with his manager. I imagined what it was like for him at the start as I saw him continuously tweak his bulky characteristic dreads in an attempt to scratch them. A young boy who grew up in Gbagada, Lagos, before moving to Mowe, Ogun State. Before headlining his first show in 2021, signing a record deal and then leaving Spaceship and certainly before the money, which he claims to now have plenty of. And when I asked him if he too was a product of the church choir he responded by saying, "The choir was always there for me. I was this young boy who fell in love with music mainly because I enjoyed the feeling of it and my dad used to keep CDs ranging from D'banj, Olu Maintain, 9ice, Tuface, Lucky Dube, Buju Banton, etc, everybody. So it was a no-brainer because I was also always glued to the TV 24/7 not just watching cartoons, but I loved music videos. I just used to love watching them, especially D'banj's Why Me and Tongolo. So I went from that to writing rhymes in JS1; putting words together, miming, and all of that stuff. Then, I joined the choir at the age of 11 as soon as I got into high school. I remember this time when they told us to come to the cultural group. They asked if I had a talent and I started rapping. But I was always mumble rap. It wasn't the best lyrics, but it was doing it for a lot of people. I was the best rapper at the school." To think of him as a rapper in his earlier life wasn't entirely strange. He added "After that, I changed schools and started at the secondary school level actively singing in the school choir. I was singing in tenor and understanding the concepts of music in terms of vocal arrangement and knowing my voice" But for the young Daniel Benson back then, despite being in the choir, performing solo at valedictory services, and coming out on top in rap battles, he never thought music was what he was going to do on a long-term basis. As a matter of fact, he stopped rapping entirely when he got into the University. "When I got into the University I stopped…I stopped rapping. Mainly because tons of people were better than I was. It was beyond being insecure and more about knowing what was going around. People were rapping with words I've never heard before."
Realizing this, for him, concentrating on his studies seemed like the safest bet. He would go down this route until his third year while in his mandatory IT program. It had dawned on him that in the next year he'd be done with University and he was yet to develop a passion for anything aside from jamming to Burna Boy. He wanted more from this path he had chosen. Having studied Computer Technology, he was expecting more than being banished to a corner table working from morning till night. "I was working sort of as a secretary; I had a laptop, there was Wifi, I had to dress up in a suit and tie and sit down and work on Excel morning till the night. I studied computer technology so I was expecting to learn tech skills; programming, UI/UX, and whatnot but that didn't happen. Instead, I was running office errands, printing, photocopying, and all of that." Taking all of those into account he knew he had to make use of the time he had left and then he discovered SoundCloud. "SoundCloud was the hope for a lot of people. I go on SoundCloud and I realize there are people recording music and putting it out regardless of not having a fanbase but they had a fanbase. This was like in 2017." SoundCloud was the birthplace of the now-glamorised Alté scene. The music streaming platform enabled its users to upload, promote, and share music. It gave rise to several names like Odunsi, Nonso Amadi, Santi, and Fashina who were, according to him, the faces of the Alté clan at the time. "Alté sort of bridged that gap. It wasn't like they were trying to break into the mainstream, they were just doing their own thing. They were the sort of people in high school that would say I don't listen to Nigerian music. They were trying to make their own music that wasn't necessarily Nigerian music." He listened and knew he could do this except, with his own added flair and je ne sais quoi.
Despite having great things to say about the alté community, BNXN still believes his "music daddy" and former label boss, Burna Boy, pioneered the sound. After coming off the high of his 2019 track, Spiritual which featured Zlatan Ibile, BNXN released a two-track project titled To Your Ears. L'enu however, was the standout track of the project and the sound would go on to infiltrate and take over the airwaves and become a crowd favourite. It also happened to be Burna's favourite track at that time. The Grammy winner would later go on to join him how Burna ever came into the picture he said "L'enu was crazy! If you had an ear for good music, you'd understand why Burna loved L'enu. It was a great song. Apparently, at the time, Burna had been looking for me but I didn't know because my phone was bad at the time so reaching out to me was crazy. After I repaired my phone, a number called and was like 'Burna Boy wants to see you…' but I hung up on the number because what kind of play is that? Later my friend called me up and told me Burna's team was looking for me but after that time I didn't hear back from them. A few days later the same unknown number called me again and said, 'this is the last time I'm going to call you. Burna wants to see you.' I ask where; they gimme the location and I go there. I'm just there chilling in the parlour when he just casually walks in with a towel around his waist and asks who be the Buju guy?" You can tell that the story still amuses him as he slightly lets out a soft laugh before resuming. "E first turn my head because I was dying. I was in-between screaming and keeping my composure and my guy was like, that's him and he said 'oh, I like your music.' and it was as if I was floating. "Burna had liked the song so much that he made them play it in the club four times. So he asked if he wanted us to work on more stuff or if he should jump on L'enu remix. I chose the remix but he still wanted us to work on more stuff."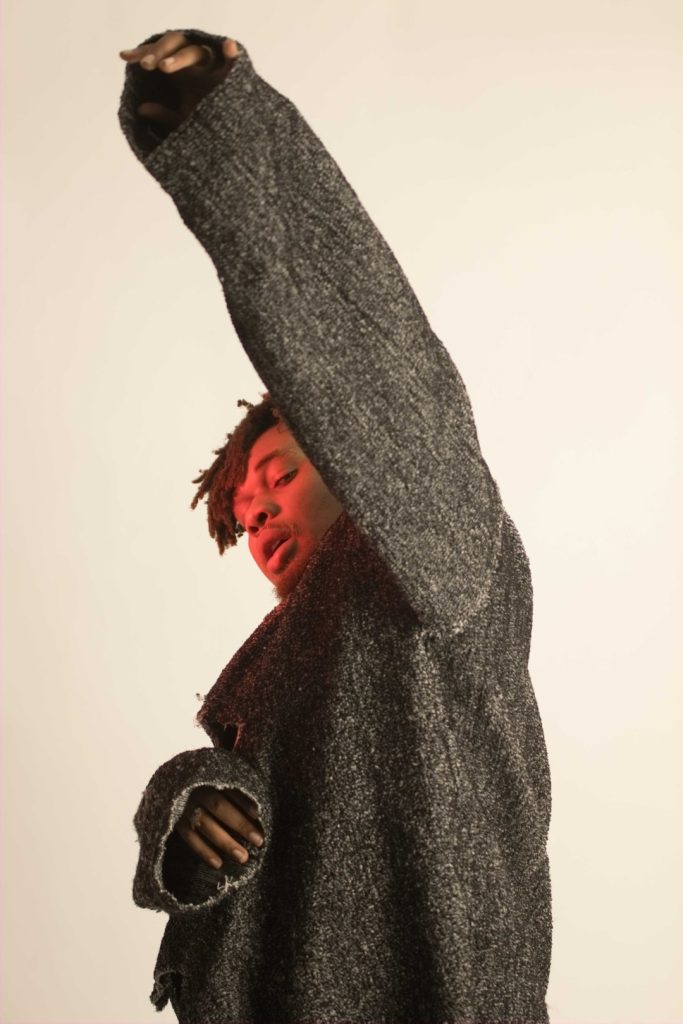 In 2020, the video to L'enu remix dropped and it announced BNXN becoming a signee under Spaceship records. For most upcoming artists, a record deal under what was one of the biggest record labels in the country was a dream come true. Getting the mentorship under someone of Burna's stature was more than lucky and BNXN had gone past the front door, he was now a member of the family "I was signed the same day I met Burna Boy. He said he wanted to sign me and I was looking forward to the mentorship because that was all that mattered to me and I can say I got it to the full extent." But after signing, BNXN sort of blended into the furniture. His fans begin to fear the worst. Was this another case of label stuffing the growth of a new signee? Where was BNXN and why hadn't he dropped anything in over 6 months of signing with the Spaceship collective? In the fourth quarter of the same year, news broke that BNXN had left the record label "I left to find a way for myself. For the fans leaving felt like the worst decision for me meanwhile, it's the best decision. Sometimes everyone just has to find their path, it might seem difficult but once you do it's a no going back thing. You'd always be grateful that you took the leap of faith." Across from me, at the edge of the table, were two holders of his NFTs; one was clearly star-struck and the other was in awe but showed more composure, as he basked in the moment.
When I first heard of the project through the grapevine, I wondered why someone who's just finding his footing in what can be a whirlwind of an industry delving into the murky waters of tech and NFTs. He might have studied and graduated with a degree in computer technology but he knew nothing about the metaverse and non-fungible tokens. How then did the idea come about and why? "The main reason why we started was to bridge the gap between my fans and me. To let them get a deeper feel as to my growth and success. I owe everything to my fans so it's the reason why I decided to do this in the first place. Asides from access to several shows, I made it possible that if you're the holder of the head, you can attend any show in Lagos, Nigeria, and even beyond. So far you have the head you can just tell the community this is the show I want to go for and it would be done for you. There's this active buzz that we know there's a bunch of people keying into what we are doing. Besides that, I also want to give my fans a percentage off royalties of music NFTs I'm going to be selling subsequently. At the end of the day, it's just a way for the fans to gain back and it would make everything more meaningful." He went further to explain that he understands that not too many people like people being in their personal space but for these selected few that are keen on knowing me on a deeper level, he thinks it's the best way to reward them.
I knew I'd have a lot going on the next day and I needed plenty of rest to tackle everything I'd planned, so I shared the vision for the shoot with BNXN, said my goodbyes to everyone, packed my meal in a to-go bag, and went home to be ready for the rescheduled shoot. The potential of crap hitting the fan wasn't lost on anyone, especially because canceling and rescheduling was like five and six to artists. BNXN is often described by critics as rash and proud. Even before he rose to stardom, he had a track record of taking to social media and dragging already established artists. With the thought of how best to introduce this question to him occupying my mind, I got the call that he was here, and soon after the stylist showed up too. He turned up in an all-white Ashluxe T-shirt and wine corduroy cargo pants, all of which, when paired correctly, worked well with the idea for the shoot. Outfit after outfit, pose after pose, he was loved by the camera and the camera had a mutual feeling. Getting him model poses was the easiest part of the shoot because they came effortlessly to him. Once the shoot was over, we hopped in his car and he answered my question by saying "When you don't have money a lot of things run through your mind; positive, negative, and stupid. You're thinking of a way to get out of that situation and at the same time, you're thinking about the worst way to get out of that situation. Asides from that, everything I tweeted or said years ago still falls back to; number one, me having an opinion of my own. Number two, me not caring about one sport. Now the opinion might not necessarily make sense but it's good to have your own opinion unless you're going to be thrown around by anything. And it's also important to know how to relay your statements or information without dragging anybody or insulting anyone. Things these days teach me lessons and nothing more. In all those situations I've learnt from them and now I'm aware of where I was off and where I was very okay. So it's the balance in-between." Now, Benson can necessarily be referred to as a newcomer in the industry but his discography precedes that label. Having worked with several of the country's biggest names, it was only right to ask him how he felt not to be chummy with those artists he dissed now that he was a big shot and "The only person that has ever spoken about it was Timaya. What was crazy was the way we had the conversation, it was so cute. Timaya was like 'I didn't want to come and see him.' and I responded by saying 'ahan, my G why wouldn't I want to come and see you, why you dey whine me?' Then he said, no do like say we no see that thing wey you post but dey come." He added by saying "It's human to have a diverse opinion from the next man. It is now different when you get to get to experience who they are outside of what they do on a personal level. I say it every time you can't compare the music Wiz is making right now to what he made before in terms of lyrics, production, and quality.
Take it to the bank any day. A lot of things have evolved."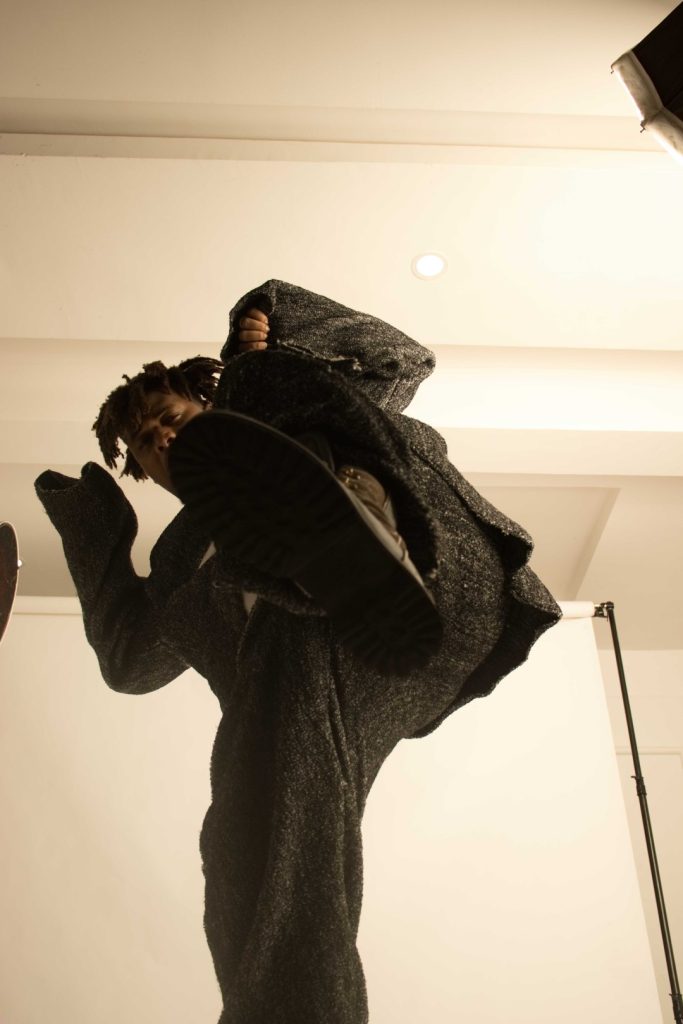 Everything leading up to the 64th Grammy Awards proved to be a monumental year for Afrobeats and Wizkid when his fourth studio album Made In Lagos got nominated in the Best Global Music Album category and Essence Featuring Tems and Justin Bieber, a song off the deluxe version of the album got nominated for Best Global Music Performance. If he had won the latter BNXN would also get a gramophone to his name for his work on Mood but he didn't despite all the signs that point to a victory for him. I made sure to ask him about his relationship with Wizkid, not winning the Grammys, and how personal he took Wizkid's loss. "Wiz was about to indirectly give me my first Grammy and even though it came home to Africa, I feel Essence should have won in its category. But it still kind of came home through Angélique Kidjo. I was really bummed about it because it would have really solidified my year. I mean, the grind still goes on but it would have ticked a box in my head." He referenced the loss when the award wasn't given to Burna in 2020 for African Giant.
As they drove off, I couldn't help but look back on 2018 memory lane; the year can be described as a watershed moment for Nigeria, its music scene, and the now widely recognized genre of Afrobeats. Damini Ogulu, better known by his stage name Burna Boy, achieved unprecedented success following the release of his album Outside, which featured hit singles such as Ye and Heavens Gate. Wizkid, another of Nigeria's musical heavyweight, had a huge hit with the catchy and bouncy Soco, which helped to make the year even more unforgettable. While the nation's bigwigs preached the gospel of the country's embarrassment of riches, one Buju TYE – an acronym for 'Beauty Underneath Just Understood To Your Ears'– now known as BNXN, was honing his unique sound. In less than three years, the country would come to love and appreciate the music.
---
Stylist: Providence Ozichukwu Ezeonye @wear.it.like.ozic
White T-Shirt: Bnxn's Wardrobe
Creative Direction: Tilewa Kazeem @tillyofourtime