Osita Iheme & Chinedu Ikedieze Are Back As Aki & Pawpaw
The Nollywood movie industry has been around for a long time. As Nigerians, despite ranking very highly when it comes to our consumption of foreign media, we also invest a lot in our local craft. In the early 2000s, a few movies helped set the foundation for what the industry would be built upon. One of those movies, Aki na Ukwa, was a feel-good family comedy starring two mischievous supposed "child actors," Chinedu Ikedieze and Osita Iheme, with a stellar performance.
Popularly referred to as Aki and Pawpaw, which were the names of the characters they had done absolute justice bringing to life in the movie, the duo quickly established themselves as two of the most famous actors in the entire country. Two decades later, the legacy continues to live on; initially on social media through the largest bank of memes Africa has ever seen, and eventually on the biggest cinema screens in the form of a sequel.
To celebrate their accomplishments in the film scene, DOWNTOWN's Ayodele Johnson and Kehindé Fagbule spoke with the veterans about their relationship on set and outside of it, their transition from mischievous comedic child roles to solo adult characters, and their movie release later this week.
CHINEDU IKEDIEZE
In just a week, the hilarious, mischief-making characters, Aki & Pawpaw will make their first big-screen debut in the remaking of Aki na Ukwa, which is an early 21st-century classic. Ahead of this, their devoted following of fans across the globe are being treated to what the journey has been like. Conversations with Chinedu Ikedieze, known to home video audiences as 'Aki', have revealed a strong bromance with Osita Iheme that was nurtured within a decade and how a mother's loving words encouraged him to withstand bullying.
As soon as the new century began, you met with fame as an actor alongside Osita "Pawpaw" Iheme.
Can you talk about how you got into acting?
It was just youthful desire. Growing up, I had always wanted to do everything. When I got admission to study mass communication, I asked a coursemate where an audition for a movie role was being held. It was at a hotel in Enugu, Nigeria. I went there, auditioned, and got the role. That was how I started, precisely around August-September 1998.
What do you imagine is the obvious growth in your character, Aki between 2002 – when the Aki na Ukwa movie reached an audience and now when a remake is about to hit the cinemas?
It is just the normal growth in we human beings. As much as it is just a sequel, we paid attention to the timeline, not just playing the role like it was 20 years ago. We just wanted to have little ingredients from the prequel. Before we embarked on this project, we had a vox-pop. We threw it to the public and in the feedback we got, they wanted us to keep up the same appearance wearing baggy shorts, t-shirts, and looking like village rascals. At the end of the day, it was just a normal story of a pair of boys in their quest to make ends meet. Coincidentally, we were able to portray their dreams without much ado. Through digital packaging and social media, they were able to go viral.
For a while, you were distant from home video audiences. How did you occupy yourself within this interval?
I have been busy with The Johnsons series, shooting Nollywood movies, and my personal business. It is my tenth season on the series.
Now, it looks like you are back and in touch. Did you reimagine a new, interesting way to project Aki in the remake?
The producers wanted something. We had several meetings about that. They still wanted that Aki but only one-third of it and that was what happened. They told me the character Bible, and I did what they wanted.
In the movie set for a December 17, cinema release, what are some of the struggles that your character will be dealing with?
The character is a unique character on its own with no struggle. My duty this period is to promote Aki and Pawpaw. It is a blockbuster already. After one year, it will still be in the cinemas.
The storyline borders on complications that might come about in the quest for riches. What do you think is the moral of this story?
I will say the moral is about celebrities in general. When you get to the limelight, don't start misbehaving. No matter where you are, family, friends – all these are key.
It is your big-screen debut in the remake since it is going to be shown to a cinema audience. How do you feel about achieving this feat?
My brother, I feel great. This is the first time the two of us (alongside Osita Iheme) majored in a cinematic movie. Individually, I have done some cinema movies. I feel very elated – I can't wait for everyone to see it. Even my family and friends are happy. They have been waiting to see a major work for so long.
Do you see a connection between the storyline and the challenges that the Nigerian youth is facing?
An average Nigerian youth wants to make it. They are building a utopian and imaginary world. You can see what is happening in our schools now. The youths are into different things because they feel that the government has disappointed them and that's the truth. That hope to change their lives has driven them to the other side of the world and you know what that means. What we did is a reflection of what is happening.
How pivotal was your mother towards establishing you as an actor despite discrimination growing up?
Each time I went home crying, my mum would always remind me saying "Look. They are not your Creator. The God that created you has a reason." That simple statement gave me succour every time someone tried to hurt me or talk to me rudely. The words help me to forgive and move on. My mum would tell me that if I study and excel in my education, I'd overcome the bullying. But it wasn't just my mum; my siblings, my late dad and my uncle Dr. Nwabueze Merife helped too. What has two decades in acting taught you about the right psychology that gets the viewer to laugh? Just be natural. It was just like when we were shooting Aki and Pawpaw, we were just laughing. It is your body language, facial expression. All those things are the things that make the antics.
What was it like meeting Osita "Pawpaw" Iheme for the first time?
For me, I wanted to meet someone that I have been told looks like me. Meeting Osita was wonderful. We met and exchanged pleasantries. To other people observing, they were just seeing two creatures that were probably not from this planet. It happened as if we were Siamese twins that were separated but are connected again. From that moment, he knew he had found a friend and a brother.
How did you establish the onscreen connection that sees you complementing each other almost as if no effort?
We have done several things together. We were roommates. At a time, we were sharing the same bed. One time, I had to tell him that some marketers were taking advantage of that. So, we started having separate rooms. All these combined helped us to build synergy and chemistry. He understands me, I understand him. We lived together for seven years and we know each other. We are not just colleagues; we are brothers.
You acted in so many movies together and quickly gained a reputation as the biggest duo in Nollywood. Why did you decide to then go on that break and take solo roles?
No. We didn't take solos. Sometimes, people when they cannot afford the two of us, they call one person. By the way, we are good with it. Working alone has nothing to do with our relationship.
Your filmography is stacked – you've featured in over 100 movies. There was a transition though. You went from getting comedic child roles to being a multifaceted established actor. At what point did you decide to "rebrand?" And were you then turning down the child roles to favour the more mature gigs?
From 2002 until 2004, we had done over 50 movies and they were all stereotypical characters. At the time, we thought that if we continued like this, we would rubbish the characters. That was around the time we started.
Let's talk about the remake. Whose idea was it to get the boys back together? Tell us how the whole sequel project started.
We had started talking about it, me and Osita – how we could remake the movie but we needed funds. We were having this discussion when the movie producers came to us with their ideas. We let them know that we had always wanted to do the movie.
Things are obviously very different now compared to 2002. What are some of the things in the first movie that are now difficult to recreate?
I think some of the antics. Give us a sneak peek of what to expect. After this movie, we are going to do another blockbuster. People need to laugh. They need to be happy. This movie is an antidote for sadness.
The remake is perhaps the most anticipated movie of 2021. Most sequels are underwhelming in comparison to the original ideas. Did you feel any pressure to outdo 2002's legendary performance with this production?
We gave them a good run for their money and we can't wait to see the audience smiling again.
OSITA IHEME
If you've been on social media the past couple of years, you must have come across a host of memes of a comedic TV character, fondly known as Pawpaw, for his mischief. Osita Iheme's journey from forming an iconic bromance with Chinedu Ikedieze in the early 2000s to getting recognised as one of the most popular actors in Africa is nothing short of inspiring.
With the release of their latest potential blockbuster, Aki and Pawpaw, set to hit big screens nationwide, Osita Iheme talks about his character's immortalisation, his divine connection with Chinedu Ikedieze, and how he has since monetised his title as Africa's meme king.
How did you get into acting?
As you know, every information is out there. A friend introduced me to acting. I auditioned and the rest is history.
In your early days, before Aki na Ukwa, what was it like getting movie roles, and what movie roles were you looking to get?
I didn't try so hard to get movie roles. After my friend introduced me to the first movie that I did, some producers and directors that saw my performance felt that I did well and they appreciated it, so they started giving me roles. Because they saw that 'this peculiar guy is doing well and his performances are fantastic', I started getting roles from recommendations. Also, I was not asking for any role, in particular, they gave me characters that they thought suited me according to the script they'd written.
Your filmography is stacked – you've featured in over 100 movies. There was a transition though. You went from getting comedic child roles to being a multifaceted established actor. At what point did you decide to "rebrand?" And were you then turning down the child roles to favour the more mature gigs?
That is how it is meant to be because as an actor you are supposed to be versatile. Coming up in the industry, the producers decided to stereotype us with comedic roles and there were talks of "Oh it seems like he cannot do any other thing aside from comedy". So at the time, we decided and said apart from this comedy, we can still do this and that, and then we started turning down some comedy scripts because we needed to evolve, to do something different so that people would know that we are so much more than just comedy. We are actors, we are versatile, we can do other things aside from comedy. So they started coming up with contemporary stories and we performed well. That is the job of an actor, to be able to interpret any character given to you, not just the one people know you with. That was what happened.
In the beginning, how difficult was your relationship with your colleagues, especially the ones who would want to disrespect you because of your newness in the industry and of course, your size?
No one tries to do that because firstly, they were like "these people are peculiar, they are different", so I don't think anyone had the impression to be disrespectful. Also, you have it in mind that people of this nature are not regular, you don't see them always, they are not everywhere. So when you see someone like that, you have to just give them that respect, knowing that God created that person and they are peculiar. And because of the kind of person I am, I don't put myself in the position to be disrespected or looked down on because of my nature. No, I don't do that. The only difference between you and me is that you are probably taller than me, nothing else. And everyone has someone taller than them, and that makes them shorter in comparison to that person. So there's really no need to disrespect based on height and I've never been disrespected by my colleagues.
What is an average day like in the life of Osita Iheme?
When I wake up, the first thing I do is read my Bible because in whatever we do, God is the greatest, so I pray. After that, I do some morning exercise, eat my breakfast and get ready for the day. I attend to emails and keep an eye on controlling the business. In my leisure time, I read books and play football.
The legacy that Aki and Pawpaw have created cannot be overstated. You've gained the reputation as the king of memes in Africa.
How did it feel when you started to see your expressions throughout your career all over the internet?
I feel delighted. I know that I did something that people will always hold on to. When I was doing it, I did it for a long-term purpose like I said before. I did it so that when you see it, you will know that it was planned and I was born to do this. Those things come out naturally when I'm on set. So when I started seeing it all over the media I was like yeah it was a fantastic job that I did and I was expecting people to appreciate it. I was delighted and elated to see that people are appreciating it because I did the work well.
You have done the acting side of the job brilliantly. But oftentimes as we've seen in Nigeria, that is never enough, if we are going by the rate at which Nigerian legendary entertainers retire into poverty. You've taken a different route, however, trying to profit off the buzz through the launch of your NFTs.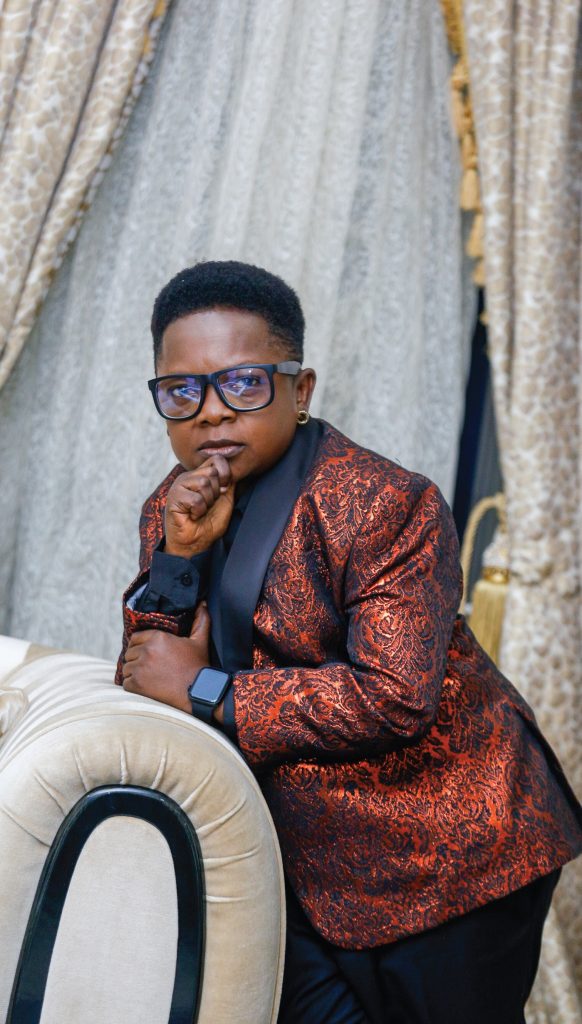 How else have you tried to take advantage of the social media attention surge?
As you said, I dropped the NFT. Also, I have other contents that I drop on social media – YouTube, Facebook, Instagram, to monetise the buzz on those channels. Get the platforms monetised so that when you drop the content, and people watch and appreciate it, you'll get something. I try to take advantage of the buzz. There's a Pawpaw reaction for every mood.
The immortalization of that character has been phenomenal. Did you enjoy any other character you've played in the past as much as you did Pawpaw?
You know I've done so many movies, and there are some of them that I enjoyed like the Pawpaw character. I have some movies where I acted as a lawyer and I enjoyed it so much. I enjoyed Baby Police as well. Also, the one you mentioned where I played a very rich guy, I enjoyed that a lot too.
Do you sometimes take elements from your real life into your role?
[Laughs] No, I don't do that. I interpret the script given to me and then do improvisation and add one or two things in the movie. That is it. I don't take any element from my real life [laughs]. But maybe I do and I don't know. When I'm on set, I'm just the character.
Ramsey Nouah recently criticised the level of acting in Nollywood movies nowadays. What are your thoughts on that?
I think I support that. A lot of people coming into Nollywood only come to show off themselves. They're just coming to say "I wanna be a star", to use the platform to promote whatever they have aside from acting, not really looking deep into the business. When you watch them act, the character performance is not that deep. So that makes their performance have a lot of lapses. Right now, a lot of these new actors want to grab onto that money, that fame, without following the nittygritty of the business.
He also blamed the directors… What you also find in Nollywood is that the regulation is not that strong because somebody from nowhere can come and make a movie and call themselves a director just because they have the money. And then they start saying "Action!" This is why you see a lot of performances that aren't right because a lot of people come into the hands of someone who doesn't understand anything to do with movie direction.
Have you ever had a directorial role?
No, I've not directed a movie before. It takes a lot to direct a movie because it is a major part of the production. You go through the script and interpret it first before the acting. With the script, you are looking out for possible corrections and making sure there aren't any lapses in the story. There's a lot to do as a director, but these days, people just get a camera and start saying "Action! Cut! Action! Cut!" Also, when you don't have a good director on set, it gives good actors problems because they won't be given what they want.
In 2018, you revealed that you will eventually dabble into politics. Are we expecting to see your face on campaign posters for the next round of elections in 2023?
I won't say yes or not but consultations are ongoing. It is still something that might happen in the near future.
Aki na Ukwa went on to create a legacy as one of the biggest Nollywood movies of all time. Did you think at the time that it would maintain this evergreen nature that it has almost 20 years later?
When you are doing whatever you're doing, the mindset is for the long term. Especially with me, the way I do my thing, I look for the long-term purpose. I was positioning myself there for a long time that I would remain this way because it is something I want to do for my lifetime. I was not doing it for the short-term to maybe stop after some time, so I keep on being consistent, determined, and achieving what I want. We had to be optimistic that things would move well and we prepared ourselves for that.
Let's talk about how Aki na Ukwa came to be. What was it like when you first met each other?
Yeah, it was lovely. It was a beautiful moment. I was staying in Aba, but I travelled to Enugu to look for a job. So when I got there, I saw Chinedu, he was like wow! And people around were looking at us as we shook hands. I'm sure it was a divine connection. We met, we looked alike and we both said "wow!" People kept looking at us and that was when the producer got the idea to cast two of us together in a movie. At the moment that the producer saw us, he first greeted me because he was meeting me for the first time; it was Chinedu he knew because they've been working together. He asked me one or two questions to get familiar and that was how he decided to create the Aki na Ukwa story.
You acted in so many movies together and quickly gained a reputation as the biggest duo in Nollywood. Why did you decide to then go on that break and take solo roles?
Actually, we didn't decide to take solo roles. It was producers that decided to give us solo roles, maybe they felt like we've done a lot of things together and felt the need to differentiate us or capture us differently. We are here to make movies, to interpret any character. It also happens at times that the producers can't foot the cost of production of having the both of us in the same movie or maybe either of us has a busy schedule, so they will choose to have just one of us. Sometimes producers experiment and decide to test the waters with just one of us to see what the market will be like. Overall, it wasn't our decision, it was the producers'.
How would you describe your relationship with Chinedu Ikedieze?
Oh lovely. We started living together after the Aki na Ukwa movie and we did for over 10 years before maturity came in and we started having our separate families, that was when we then moved into our separate apartments. Despite that, we still see each other a lot, attend programmes together, we still do everything together, so the relationship is still intact. Like I told you earlier, it was a divine connection.
Aki and Pawpaw will be out on our screens on the 17th of December. Whose idea was it to get the boys back together for the remake?
We were doing a series together and along the series, we were contemplating doing a remake of this Aki and Pawpaw, even as we were going to locations for the series production. When a friend saw the series, he wanted to get us out of it to start shooting the remake. We told them that we have already entered into production for the series we were filming and everything had been put in place. We (Chinedu and I) were thinking about it too, so we said "fine, let's do it." Then we first reached out to the wife of the producer who made the first one. After that, we started making it.
Things are obviously very different now compared to 2002. What are some of the things in the first movie that is now difficult to recreate?
Most of the things in the first movie such as the popular tyrant style of Aki and Pawpaw, we couldn't recreate. We can't bring back everything because Aki and Pawpaw have changed for so many years because people need to see the grown version and not go back some years. So there were some comic activities and mischievous nature that we couldn't bring back because Aki and Pawpaw have passed that stage. They've outgrown it so we couldn't bring them back.
Give us a sneak peek of what to expect.
You are going to expect a good performance from all the cast aside from Aki and Pawpaw. We have some wonderful actors on board. You should expect glamour, comedy, expect a lot of things. I don't want to let it all out, so I hope you come out this December and see for yourself.
The remake is perhaps the most anticipated movie of 2021. Most sequels are underwhelming in comparison to the original ideas. Did you feel any pressure to outdo 2002's legendary performance with this production?
Not at all. We felt no pressure. The 2002 script is different from what we have now. It is still the same person playing it, me, so I was not trying to outdo the performance, I was focusing on the current script, to perform what was right there in the script. Then, Aki and Pawpaw were mischievous kids, right now, they're grown and looking for survival, looking for a business to do in Lagos, so the performance is not the same.
---
Cover Story Images Courtesy of Playnetwork Studios and Filmone Entertainment
Photographed by Tunde Talabi @tundetalabiimages
Styled by Yolanda Fubara @yolandaokereke and Samuel Udeji @amdiddyy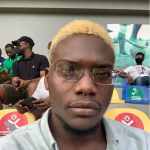 Self-identifies as a middle child between millennials and the gen Z, began writing as a 14 year-old. Born and raised in Lagos where he would go on to obtain a degree in the University of Lagos, he mainly draws inspiration from societal issues and the ills within. His "live and let live" mantra shapes his thought process as he writes about lifestyle from a place of empathy and emotional intelligence. When he is not writing, he is very invested in football and sociopolitical commentary on social media.